How Yoga Can Make You More Creative
Ahhhh, the ever painful creative rut. You've had it, I've had it, we've all definitely had our fair share of creative road blocks from time to time. The hardest part of all is getting out of them, and sometimes it can take weeks and even months to get back into the creative swing of things. 
There are so many things you can ultimately do to try to get yourself feeling creatively zen again, from changing up your diet, to going on an unexpected adventure to picking up a new hobby that's out of your comfort zone. My personal favorite way to stay creative as of late is taking a few days a week to step out of the office and onto my mat in the yoga studio. I was incredibly diligent about my practice back in college, but ever since entering the "real world" a handful of years ago, it's been hard to for me to consistently make yoga a priority. For the longest time I thought it took me away from my creativity, taking time from my freelance/blog work when I was already pretty beat from a full day of work. Turns out, yoga has become one of my favorite ways to feel not only energized, but more creative for my blog and day job too. 

So why exactly is yoga known to help you stay on your A-game when it comes to creativity? Here are just a few reasons why it's one of the best ways to stay creative, even on your busiest days. 
Mindfullness: 
Yoga does the body good, not just physically but mentally too. While you spend most of your practice moving from pose to pose, you're always being challenged to think about what's going on in your mind right now at this moment – which helps you better reflect more than you would in your everyday life. Most of the time when you're stuck in a creative rut you're not able to think as reflectively as to why you're feeling stuck, but giving yourself the ability to practice mindfulness makes it easier to implement it on those not-so-creative days. 

Breathing: 
Ever catch yourself not breathing when you're stressed, anxious or over-worked? Breathing is often associated with inspiration (the Latin term for inhaling is inspirare, the root of our English word inspiration) and holding your breath when you're overwhelmed definitely doesn't help your creative process. Throughout Vinyasa yoga, you're constantly moving your body with your breath, connecting the two to keep your creative juices (and mindfulness) flowing. Because of the rhythmic breaking in Vinyasa yoga, you're better able to focus and slow down brain waves – entering a state of clarity that helps the painter paint and writer write.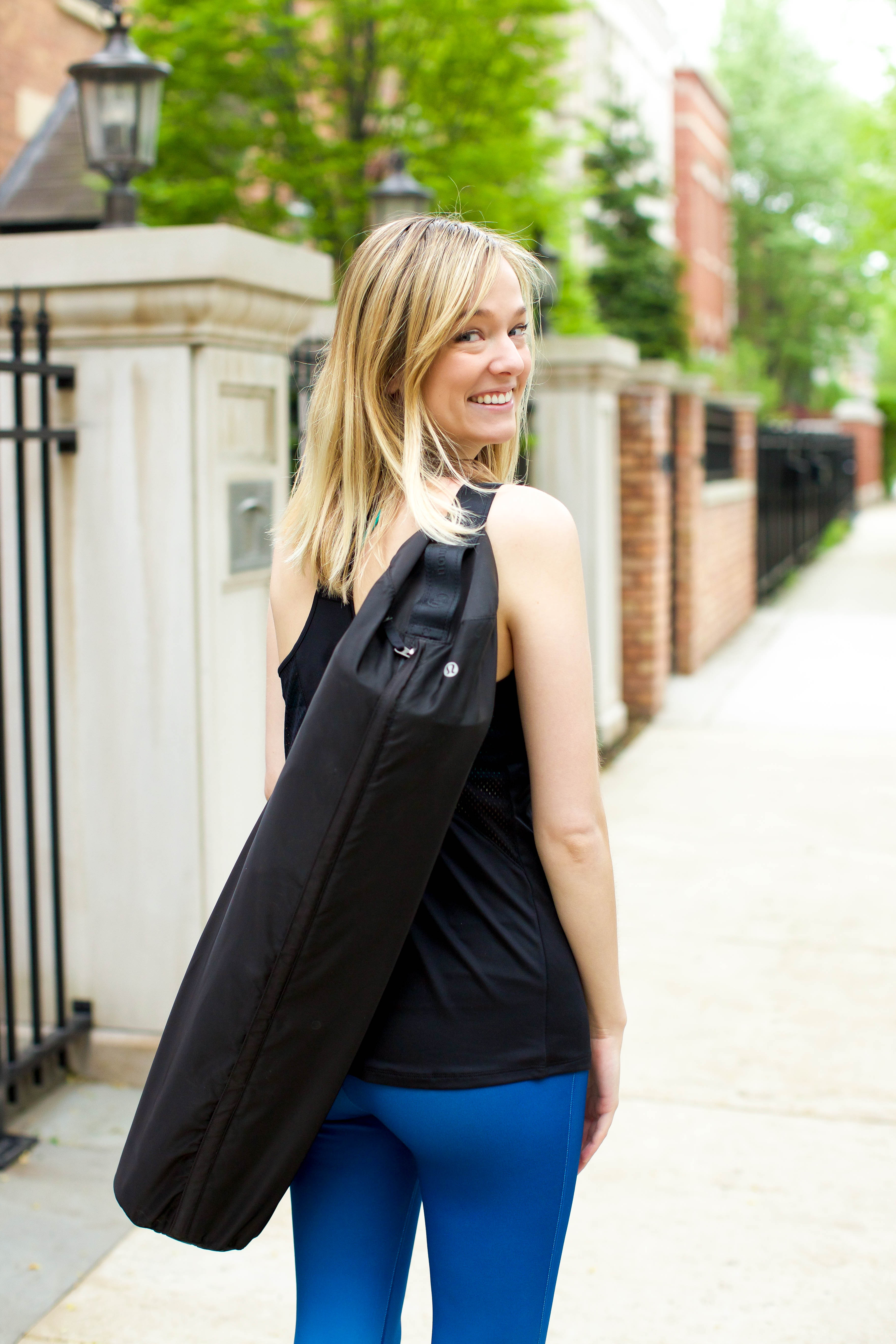 Getting over fear: 
I'm often reminded of the quote, "What could you do if you knew you could not fail?" whenever I'm thinking about big dreams of making changes in my life. Practicing yoga is one of the best ways to overcome fear of failing, especially since everyone has to start as a novice at one point or another. Yoga is the physical proof point that when practicing enough you're able to overcome the things you thought you couldn't – from achieving that perfect downward dog to finally landing a crow pose. There's always a point of fear in yoga – fear of falling down, embarrassing yourself or just looking like a dweeb, but what's celebrated in yoga is confronting that fear and doing your best – and even allowing yourself to fail graciously. 
And in a lot of ways, getting through a creative block or rut is like that too. You have to get over the fear of failing (because we all tend to fail more than we'd like to admit) and instead just keep going until we reach that milestone we're aiming for. Just like yoga, creativity teaches us to be braver too. We learn what we're capable of (and often learn that we're able to achieve much more than we originally thought) and how to think beyond our fears to be present in the moment of creation. And hopefully in that moment we create something pretty awesome without a road block standing in our way.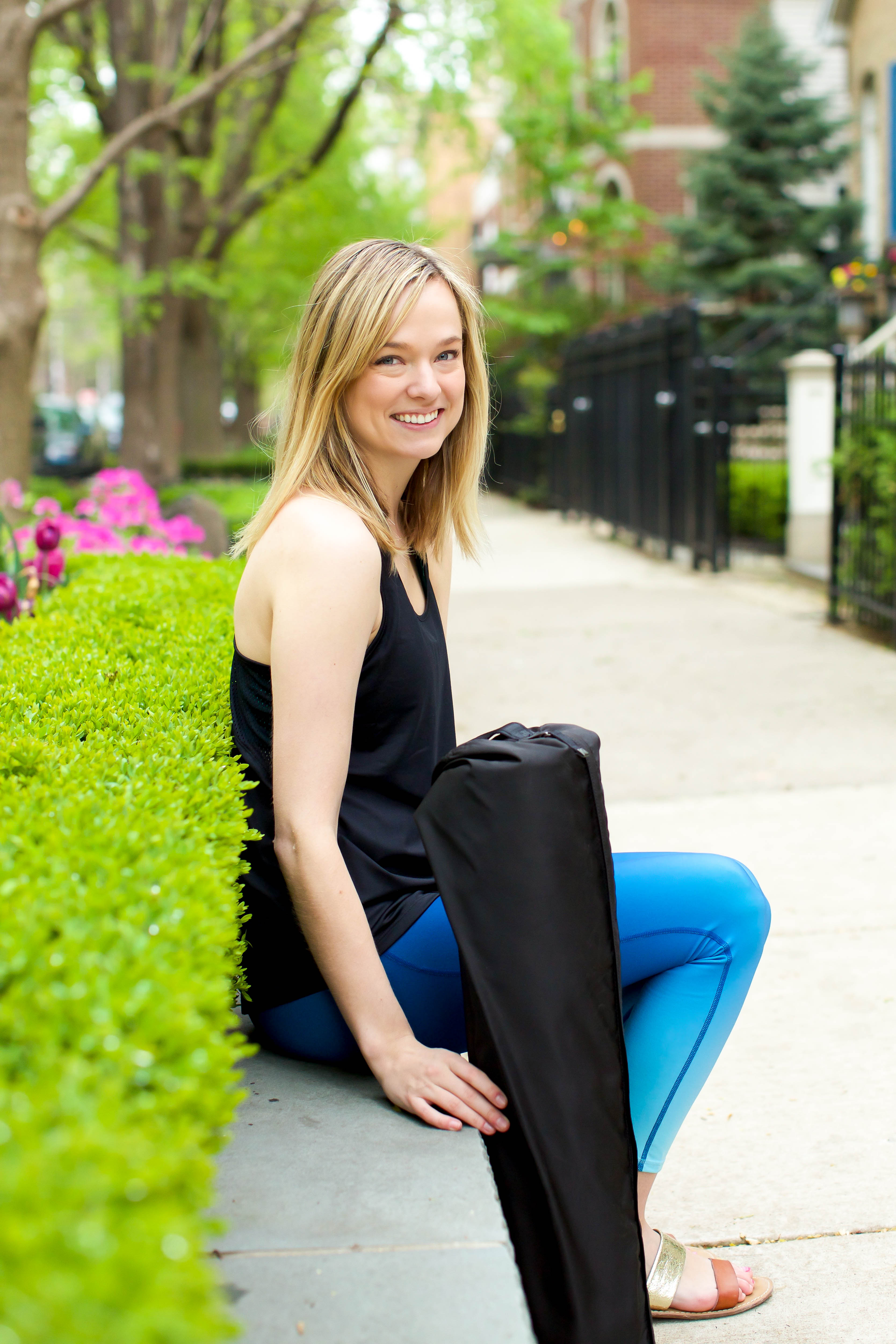 My peaked interest in yoga these past few weeks has made me realize the importance of always having comfortable yoga clothes in my closet (because let me tell you, sometimes the yoga pants you rocked in college don't quite fit the same as they used to!) Obviously we all want something cute to wear, but performance technology and awesome designs always have to go together. I love the latest collection of athletic wear from Gap Factory and the fact that their pieces have features like wicking technology, four way stretch and breathable materials. 
I scored the wicking top which I love since it's not only breathable but also lets air in (and moisture out!) during my hot Vinyasa flow classes. As a big fan of stretchy pants, these ombre capris provide four way stretch and support that allows me to downward dog without a problem. Plus, who doesn't love a little fashion statement at the gym? Bright blue ombre pants are definitely help you stand out, in the best way possible.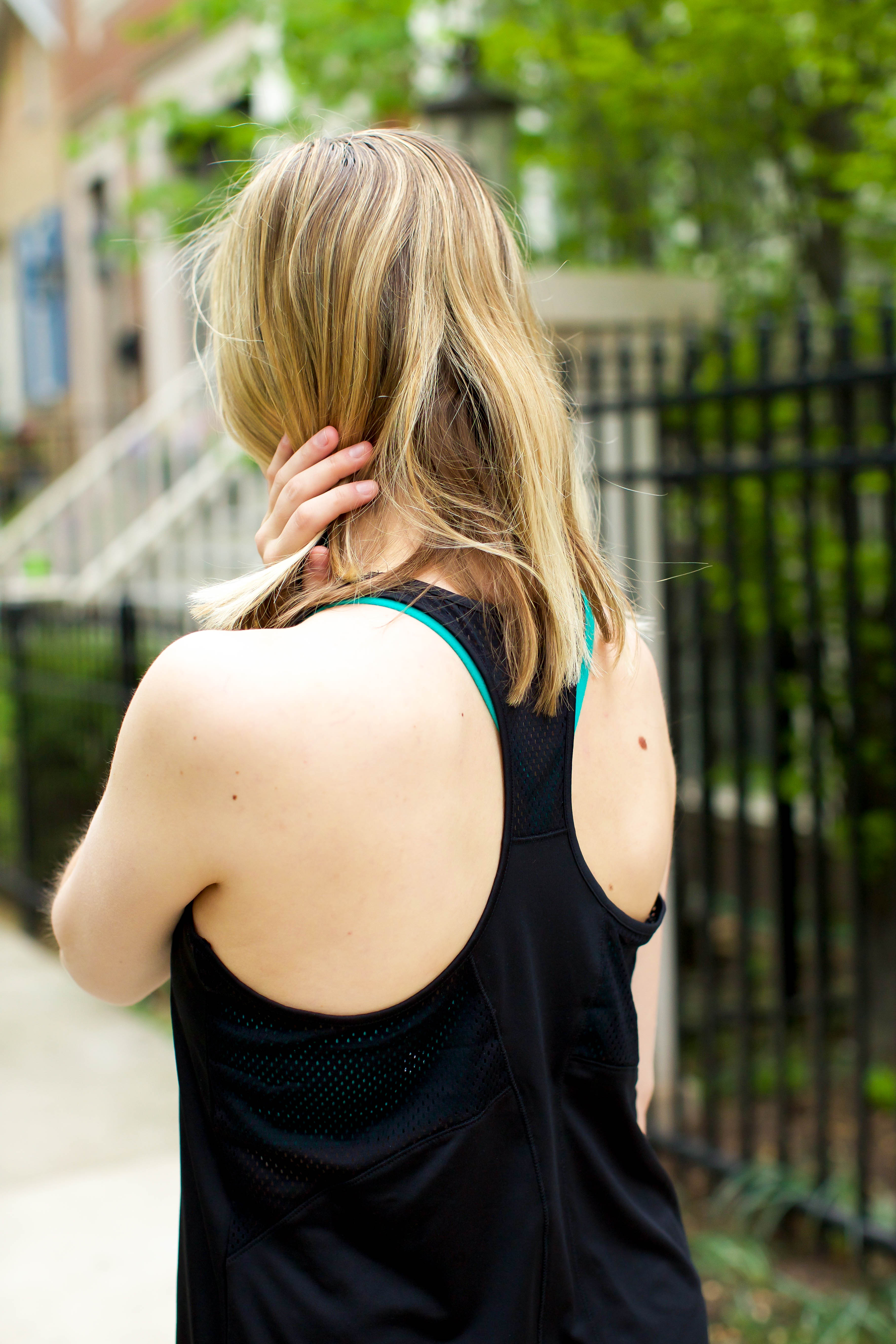 Looking to kick start your creativity? Check out a few of our favorite yoga posts, from Sun Salutations how tos to how acknowledging your commitment to yourself through yoga (or something else you love) can make your life even better. 
---
This post was sponsored by Gap Factory, but as always all opinions are our own! Thanks for supporting the brands that make Wandeleur possible.