Why You Should Say No To Your Passion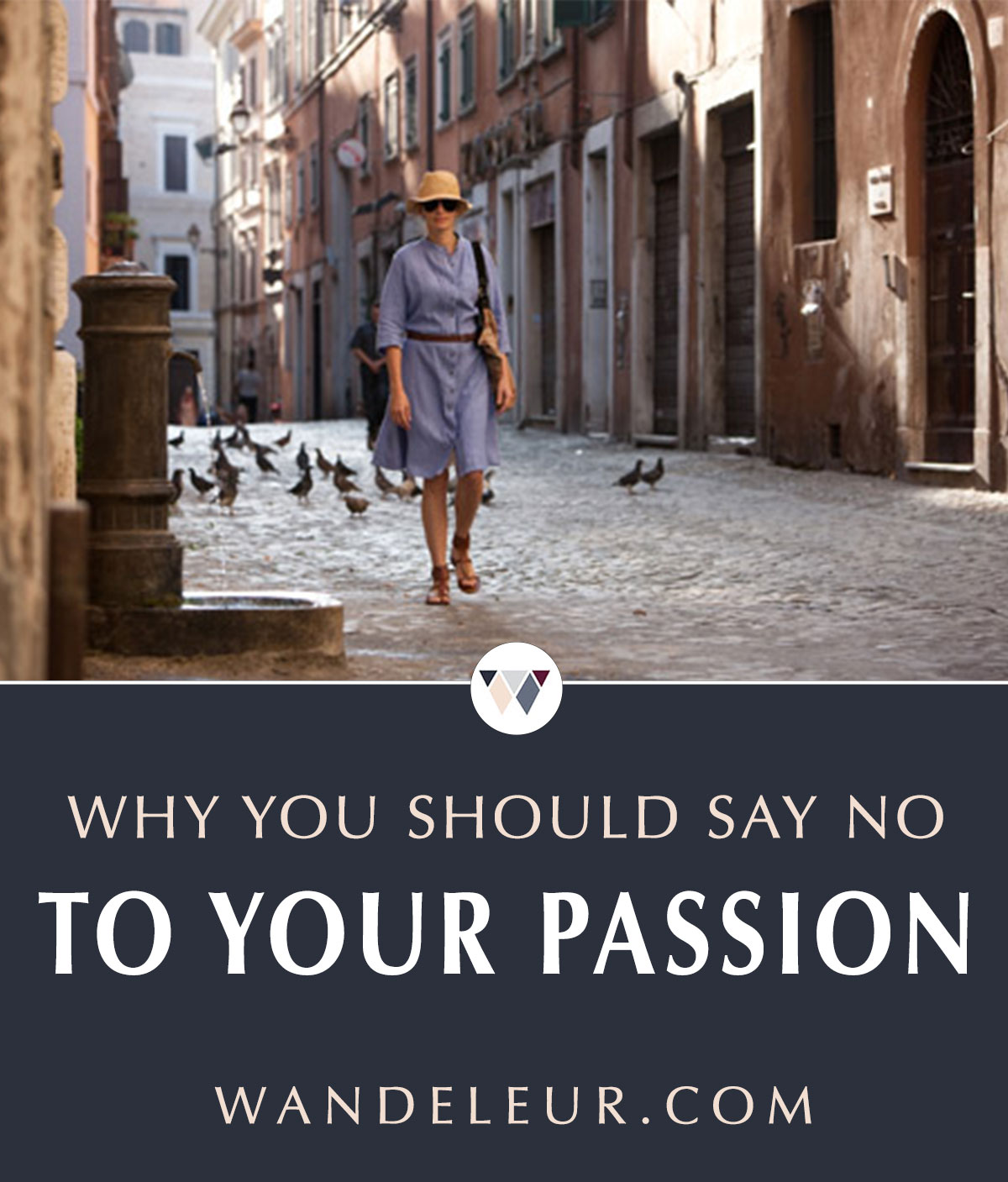 Original Image via the Eat, Pray Love movie
"Go after your passion!"
"If you can dream it, you can be it."
"If you want it badly enough, you will make it happen." 
Easy to say, right? Especially when your passion is apparent and you have a clear direction on how to get there. Elizabeth Gilbert, author of Eat, Pray, Love, recently discussed this topic at a conference and has some new advice that goes against all the hoopla (Yes, hoopla!) about going after your true passion. Now, she highly recommends to forget about it.
Writing about her speech could never do it justice, so if you have some time please watch it here, as it's a game changer. But for those of you who like things written, we'll do our best to lay out Elizabeth's thoughts for you as they were deeply motivational to us. 
Let's start with the "Ah-Ha!" moment. Elizabeth had been speaking about going after pursing your passion for years. She was adamant that the way to a complete and fulfilled life was to define, and go after, your passions. After one such speech, she received some feedback from a woman who was in the crowd. The woman said that Elizabeth made her feel terrible. Alone. Lost. Hopeless.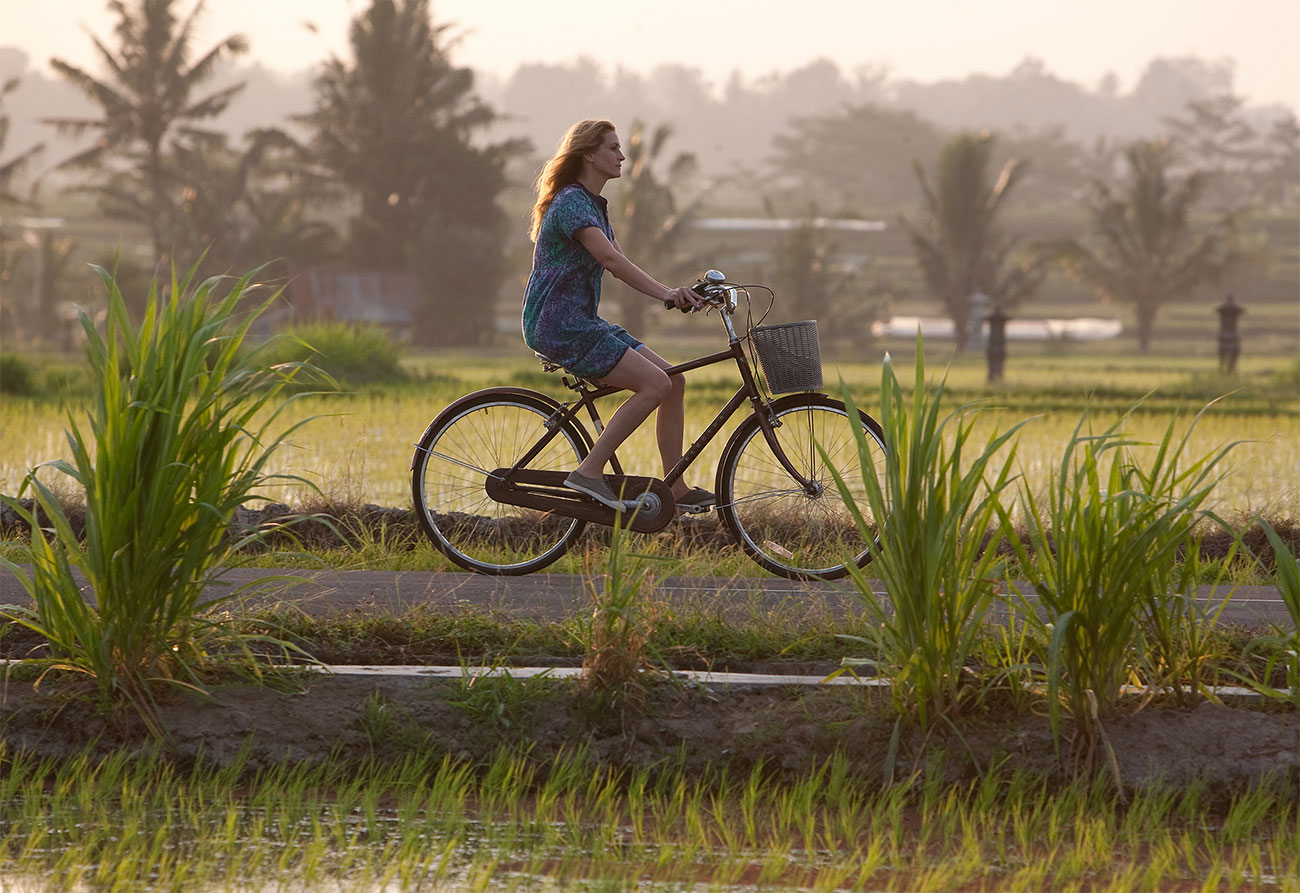 Original image via the Eat, Pray, Love Movie
Why? This reader didn't have a passion. She liked a lot of things, was interested in everything and nothing, and had no idea how to find this so-called "burning desire" that everyone was talking about and seemed to have. 
This made Elizabeth think. Passion was her "Central truth," but was it even true? The people who she admired most in the world weren't those who always knew exactly what they wanted to do in life. In fact, they were the ones at 30..40…50 still figuring it out. Was passion really the answer behind living a fulfilled life? 
Because, let's face it, how many people know from a young age, or even now, exactly what they want to do? The reality is that we're all just trying to figure it out, one day at a time. And if you don't have a burning passion one way or the other, and if your interests are always changing, that's okay.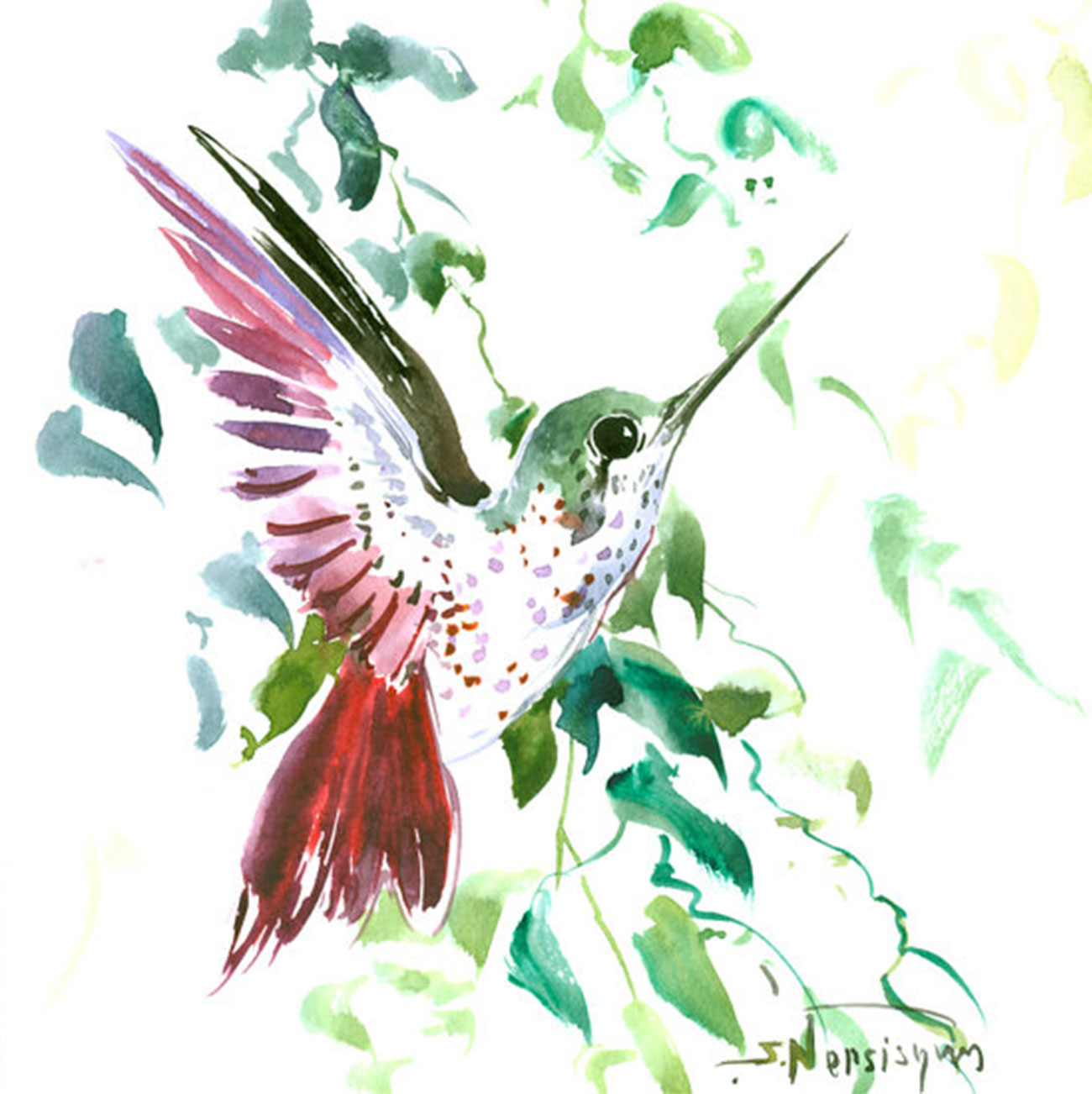 If you find yourself identifying with this, then you may be what Elizabeth refers to as a Hummingbird. Whereas passion-filled, goal oriented individuals are Jackhammers who go, go, go, a Hummingbird is the opposite. They flutter from tree to tree, interest to interest, with curiosity and intrigue without fully needing to have it overtake their entire being. This leads to rich, fulfilled experiences that ladder up to a gorgeous and complex life. 
In a culture where we idolize certainty and extreme success, perhaps there's something to embracing the curiosity-driven over passion-driven notion. Maybe, for Hummingbirds, it's less about one path or one route to success and more about being content with wherever you are right at that moment. It's not about finding that one thing that you can't live without. It's not about becoming the best of the best, rocking the boat and leaving your secure job to explore it, or even knowing what it is that you're supposed to be doing. No, it's not about one path, one route.
It's about embracing the journey. It's about being okay with not knowing what's next. It's knowing that you are exactly where you're supposed to be, even if that place doesn't involve something grandiose. 
Unlike passion, curiosity doesn't demand. It's not selfish, and it doesn't consume you. It doesn't strip life bare and won't make outrageous demands. Curiosity only gives.
Embracing that notion is perhaps the smartest way of being after all. 
In the exact words of Elizabeth, "Just because God circled on a map long ago, this place where we are all standing right now in our lives, does not mean that that is where the beloved intends for us to remain. And maybe what is being asked of all of us now, however we are constructed, is that we all have the humility, and the discipline, and the faith, to lift our eyes, turn our head a quarter of an inch, and look for the next clue, and the next clue, and the next clue. And that we trust the bread crumbs. That we trust our curiosity. That we trust our interests. Trust the map. That we trust the map maker."
With that, the Wandeleur editors would like to tell our readers one thing. Whether you're a Jackhammer or a Hummingbird, know that you're exactly where you're supposed to be.