What's In Our Workout Bag
This post was sponsored by Meijer and all opinions are our own! Thanks for supporting the brands that make Wandeleur possible!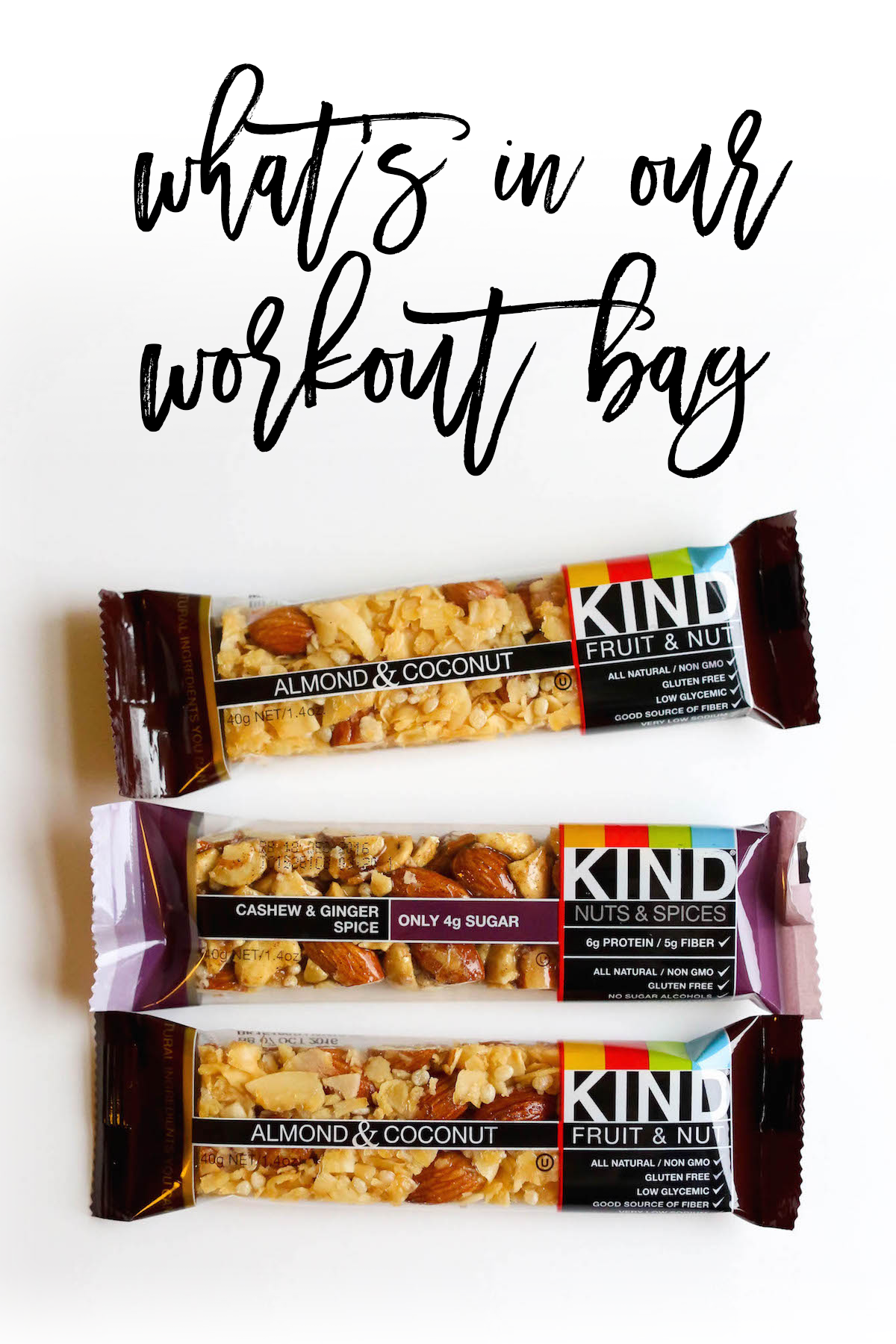 Between 9-5's, balancing blogs and trying to squeeze a social life in between, sometimes working out isn't the easiest thing to accomplish during the work week. We all know that we should be crushing it at the gym every morning, but waking up at 6AM is a lot harder than it used to be (especially if you're like me and hit the snooze button for at least an hour!)
But now after a few months of winter hibernation, I'm ready to kick things into gear by adding a workout to my daily routine. One of the easiest ways to get motivated to hit the gym is to pack a workout bag the night before, loading it up with healthy snacks, electrolyte infused drinks and hair and beauty products to make it look like you really did wake up like this. Sure, you might have almost fallen asleep on the treadmill more than once, but hey – at least you're looking good doing it. Here are our favorite snacks and products from Meijer that have made our early morning workouts a breeze (or at least a bit more bearable!)
Jazz Up Your Water:
Sure we can all agree that water's the best when you're hitting the gym, but sometimes you need a little extra something to put in those extra miles (or meters, no judgment here!). I particularly love Gatorade's powder packs, which make the perfect post-workout treat to get your body hydrated for work day ahead. Plus, they always fit perfectly in your workout bag which makes them easy to tote back and forth from the gym to the office!
Always Pack a Snack:
The post-workout starve is a very real thing, so it's always important to pack a granola or protein bar to munch on after tearing it up in the gym. I've definitely forgotten to pack a snack after a workout and find myself magically at Starbucks, eating a few too many breakfast pastries and completely annihilating all the progress I made a few minutes before. Instead, I love Kind bars for a healthy kick that has the perfect amount of sweetness to satisfy my morning cravings. I keep a whole box in my gym locker and always make sure to have at least one with me at all times – just in case I feel the post-workout crash coming in hot.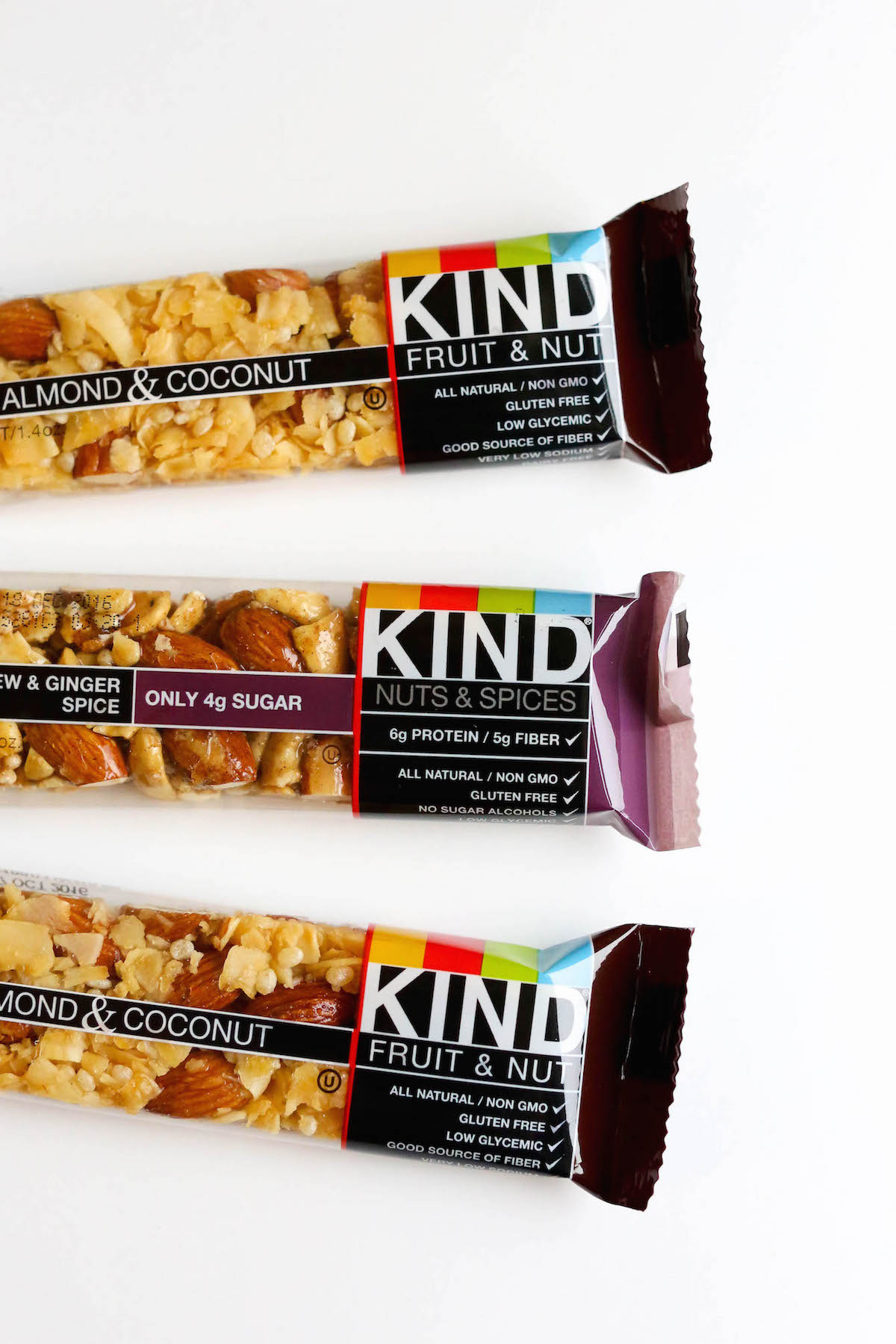 The Right Beauty Products Make All the Difference:
Workouts can be especially tough in the morning – but the right products can make a pretty big difference between looking like you just ran a marathon or caught up on your beauty sleep the night before. I try to make a monthly stop to Meijer's beauty department to stock my workout bag with a few of my favorite goodies to keep me looking fresh even after a grueling morning class. Here are a few of my favorite products I swear by (and always have stocked in my bag!)
Invest in Dry Shampoo:
What in the world did we do before the invention of dry shampoo?! As someone with fine, limp hair, dry shampoo is my savior after a workout. I love that Batiste has a variety of dry shampoo types for different hair colors and textures, and that they also come in a variety of fresh scents so no one has to know your post-workout hair isn't actually so clean. I buy these guys in bulk and always make sure to have at least one (with a healthy dose of hair ties!) in my workout bag at all times.
Bring the Fresh Faced Dream Team:
Feeling like a million bucks post workout isn't actually as hard as you might think with the right products in tow. I always make sure to bring Dove Dry Spray, Honest Hand Sanitizer, Neutrogena Wipes and a tinted chapstick to keep myself feeling good after a long workout – adding in my usual makeup routine whenever needed. I love that these products are small enough to fit in my workout bag without adding too much bulk and make such a big difference in getting me ready for work – even if I don't quite have time to shower.
So now, we'd love to know – what else can't you live without in your workout bag? We're always looking to keep ourselves motivated at the gym, so any tips or tricks for getting yourself back in gear is always appreciated!
If you're looking for more style and beauty inspiration, make sure to stop by Meijer Style's blog too!