Dubai Like You've Never Seen
Likes
Comments
If Dubai is one of the places that sits at the top of your bucket list, you're not alone. We've always heard amazing tales of the bustling city and were ecstatic when Soraya Pena, a blogger who recently moved to Abu Dhabi with her husband, offered to take us on a visual tour of Dubai as it's a new staple on her travel list. Warning: After this, you may have a strong urge to book your next adventure. 
—
You've probably seen thousands of pictures of Dubai. You've probably also heard it's home to the tallest building in the world and man-made islands in the form of a palm tree. While this is all true, there's so much more to this incredible city than what is most well-known. Join me on a visual adventure as I take you to my favorite places around this magical place.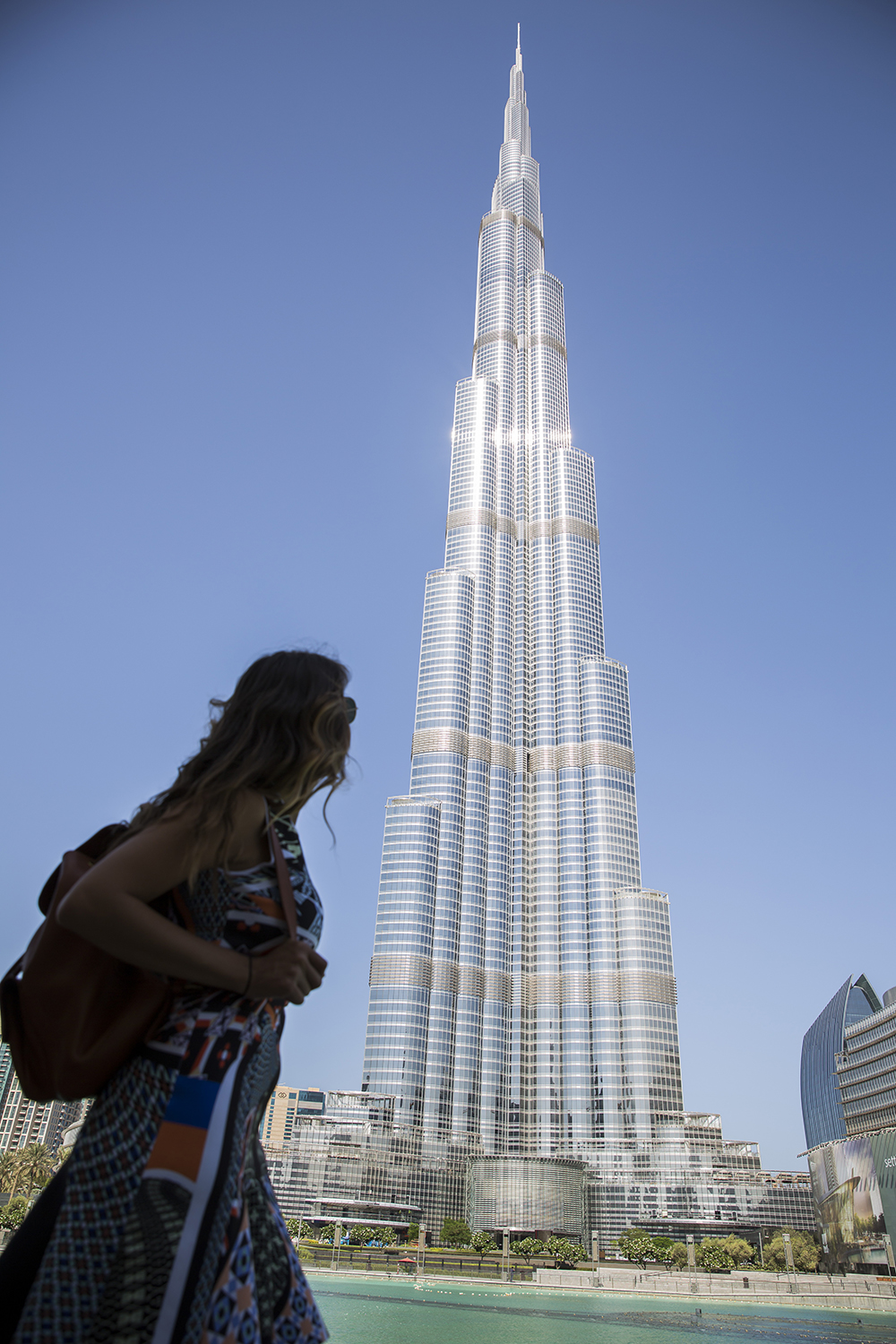 Burj Khalifa – Looking at it from afar, the Burj Khalifa almost looks fake; it's so shiny and perfectly constructed that it's hard to believe you're looking at the tallest building in the world. You can see it from a restaurant terrace while smoking hookah or you can go up to the 124th observation deck and get a 180° view of Dubai, which is definitely a sight worth seeing.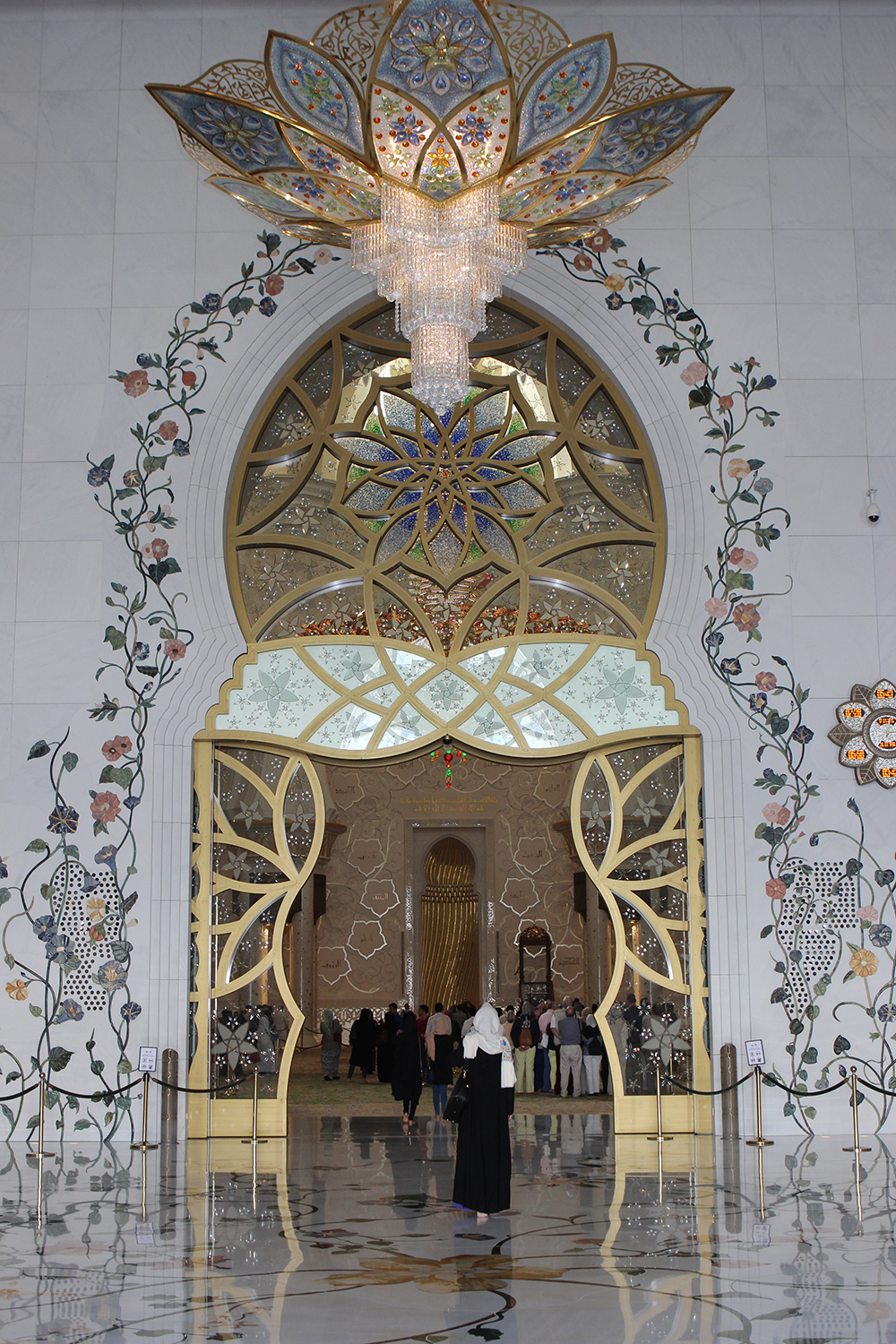 Grand Mosque – A visit to Dubai wouldn't be complete without visiting the Grand Mosque, which is the hub of Dubai's religious life. It's seated near a traditional Arab market known as a souk. The whole experience is a great way to dive into Dubai's rich culture. Don't be surprised by the random camels riding alongside the turquoise beaches, and make sure to stop and admire the colorful and balmy sunsets setting over the Gulf.
Dubai Miracle Garden – I had never seen so many different flowers and colors in one place like when I visited the Dubai Miracle Garden. It's absolutely breathtaking – to have gorgeous flowers and greenery at this scale in the middle of the desert is really like no other garden in the world. Most of the 45 millions flowers are designed to create different shapes and structures such houses made out of flowers, pyramids, hearts and more.
Dubai Global Village – If you want to get away from all the tall buildings and busy traffic of Dubai, visit the Dubai Global Village. The Global Village is a place where over 35 different countries are represented by different pavilions where you can shop for traditional products of every location as well as taste local food. One of my favorite pavilions to visit is Africa; the reggae music playing in the background and the handmade purses and hats made me feel like I was actually in the continent. Some other must-see pavilions are India, Italy and Egypt.
Burj Al Arab – You may be like me and find yourself asking, "What's with the curvy shape?" The Burj Al Arab is considered the world's only 7th star hotel (yes, I guess it does exist) and the third tallest hotel in the world. The beautiful shape of the building was made to resemble the sail of a ship, more particularly a dhow; a type of Arabian vessel. It's located on a beautiful beach front, making this sight the perfect thing to see if you want to combine it with a relaxing day in the sun. 
Soraya Pena is the blogger behind the fashion and travel blog Chic Flavours. You can often find her sitting by the beach and exploring her new life in Abu Dhabi, where she recently moved from Chicago with her husband.