The Easiest Appetizer To Make This Summer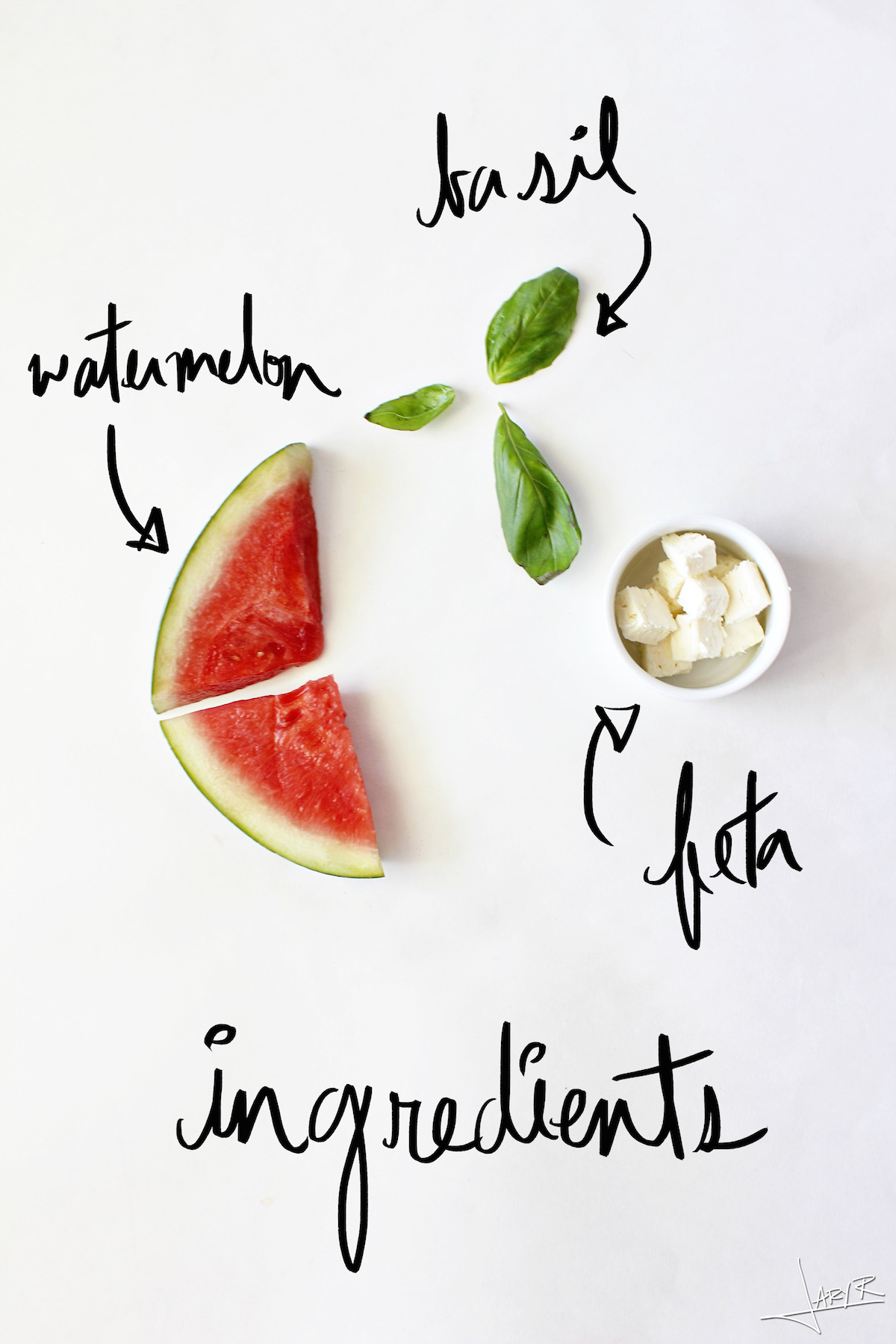 This summer, I'm wasting no time tackling my food recipes! This watermelon and feta appetizer was amazing and super simple – perfect for a summer get together or weekend snack. The first time I tried these two together as a flavor combination was last year in L.A while my best friend was visiting. It was some kind of appetizer salad, and by the end we were both fighting for the last bite – it was to die for.
Ever since then, I've been obsessed with the flavor combination and looked to Pinterest inspiration to try it at home. At first, I was a bit overwhelmed with the options so I kept it simple for this recipe. I added fresh basil to the mix and drizzled a little bit of olive oil at the end and wow, it was seriously delicious (I guess I've been on a watermelon kick lately!)
To make these, simply slice your watermelon into little squares. Place a square on a toothpick with a feta cube on top, and finish it up with a little fresh basil. Once you have a bunch ready, drizzle them all with olive oil. Believe me, these will go fast so make as much as possible, I wish I had made more!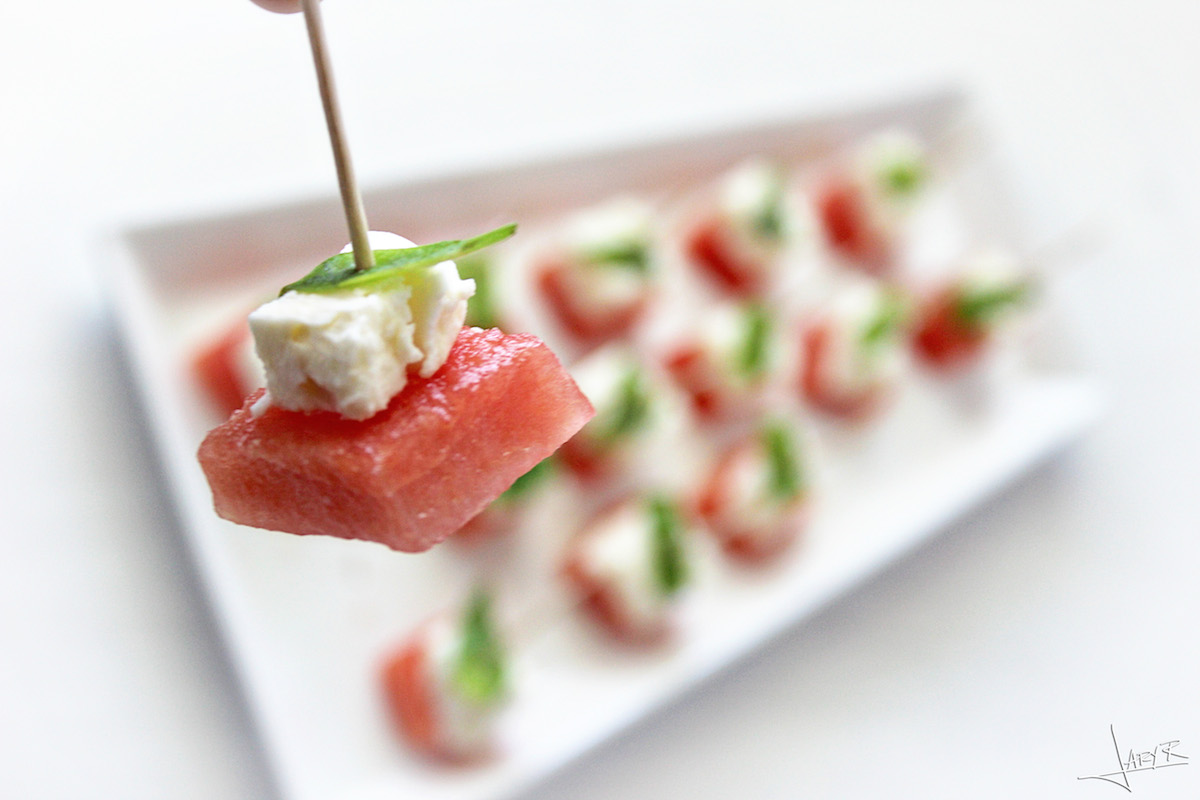 Have you had these before? What do you like mixing your watermelon with?
---
About the Author: Lary (pronounced Lottie) recently relocated from sunny California to the lovely Midwest. She loves anything DIY, experimenting in the kitchen (ever since losing her kitchen-phobia) and simply having a good time! You might find her at a concert, thrift store looking for vintage treasures and vinyls, or at the dog park with her goldendoodle. You can learn more about her on her blog Inspiration Nook.