#WandeleurSpark: Holiday Style Edition
Happy holidays, Wandeleurs! We don't know about you, but we're extra excited to kick off the holidays this week! 
If you've been following along on our Instagram, you already know about our hashtag project where Instagrammers share their creative inspiration and beautiful moments using #WandeleurSpark. We're always impressed by the gorgeous snaps our friends and fans share, so we asked them to showcase their holiday style using #WandeleurSpark. As anticipated, we were beyond impressed with the gorgeous looks they came up with!
Here's a few of our favorites to inspire your own style this week, straight from some of our favorite bloggers, creatives and Instagrammers. We'd love to see your holiday highlights, so share yours using #WandeleurSpark so we can keep up with your adventures!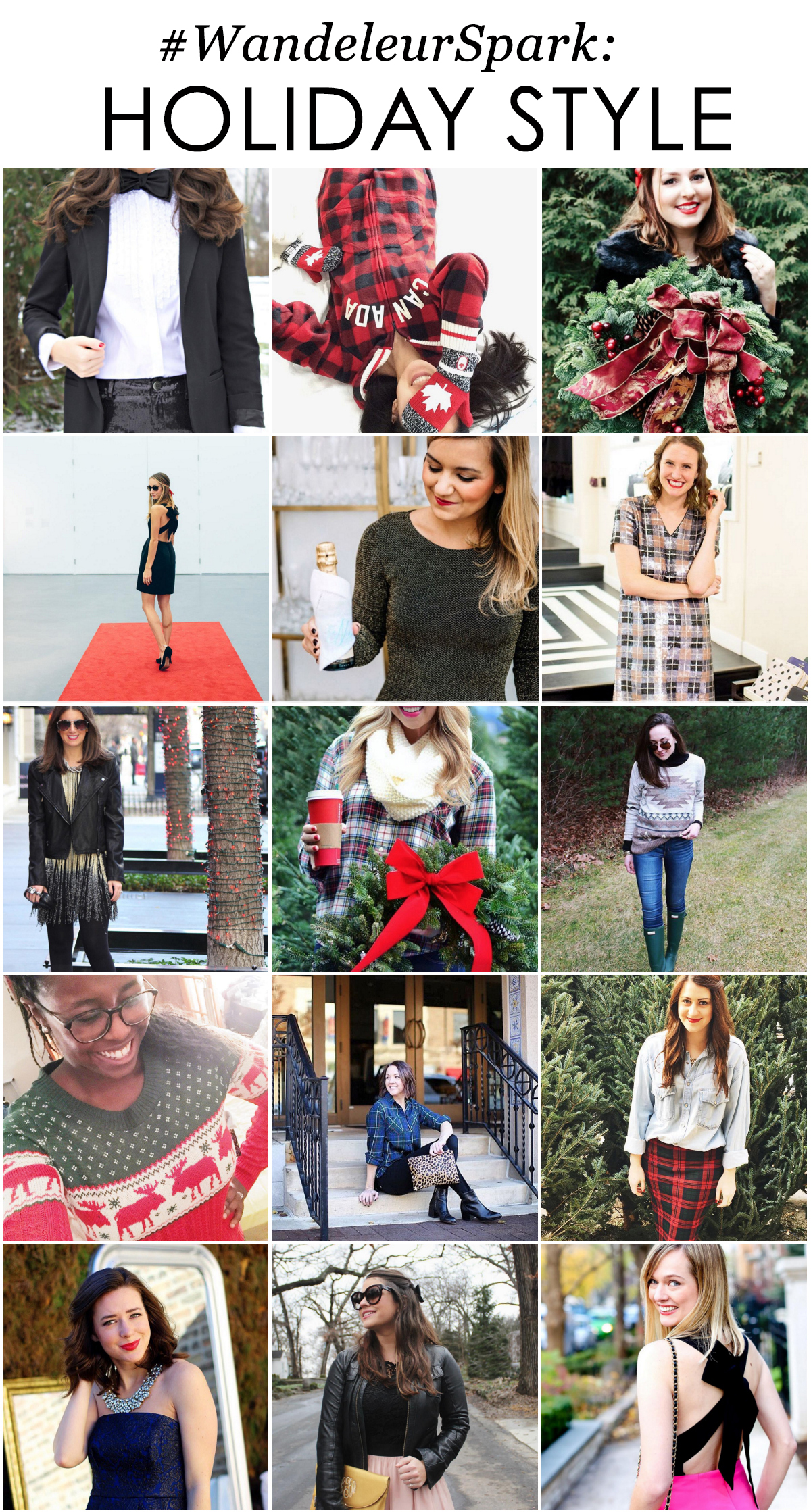 A shout out to all our stylish ladies who shared their holiday looks! From top left to bottom right:  1. Baubles to Bubbles // 2. Carmen In The World // 3. Best Of This Life // 4. The Fox and She // 5. Lake Shore Lady // 6. Isn't That Charming // 7. Gold Coast Girl // 8. Bright and Beautiful // 9. Little Cup Of J // 10. Kinks Are The New Pink // 11. 26 and Not Counting // 12.As Told by Ash and Shelbs // 13. Little Black Blog // 14. La Petite Fashionista // 15. Charmingly Styled