The Only 3 Kitchen Knives You Really Need
When you walk into Williams-Sonoma, Sur La Table or any kitchen supply store, you'll see walls filled with beautiful, shiny knives of different sizes, lengths and widths. You'll find serrated knives, some funny-shaped ones and even a few with blunt ends. Before you know it, you're lost in the beauty of them and forget what you really came for.
Instead of buying the whole knife set that comes with the block, only get what you'll actually use the most. If you really love the block, you can always buy an empty knife block to store your knives like this traditional one or go for something unique like this modern knife block (we love this one!).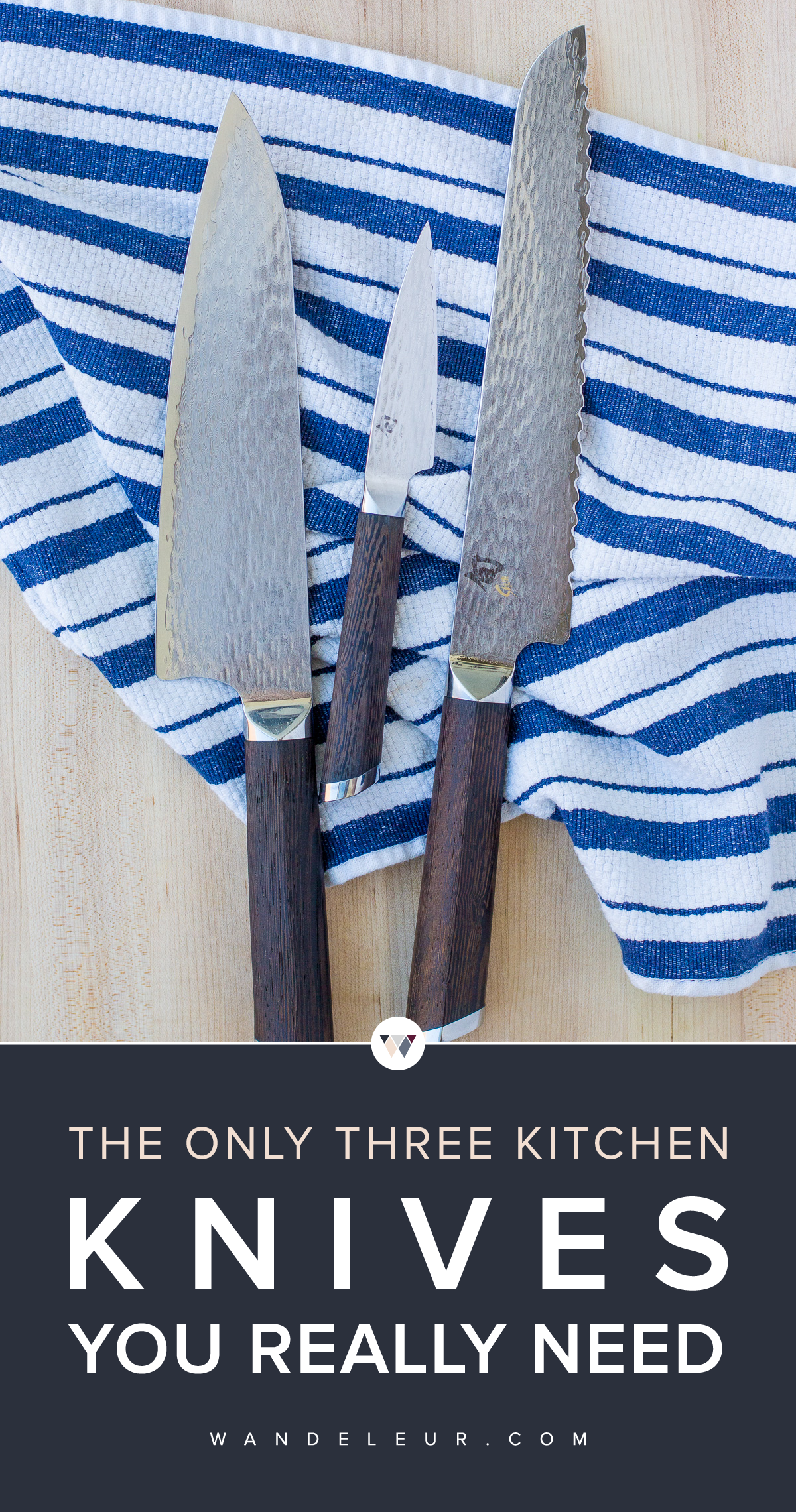 The truth is, there's only three knives you need to complete just about all kitchen tasks. Unless you're shucking oysters or breaking down a whole pig, it's likely that you won't need some of those specialty knives that come with a set. Investing in these three knives will not only save you money in the long run, but will make prepping and cooking your meals that much more enjoyable!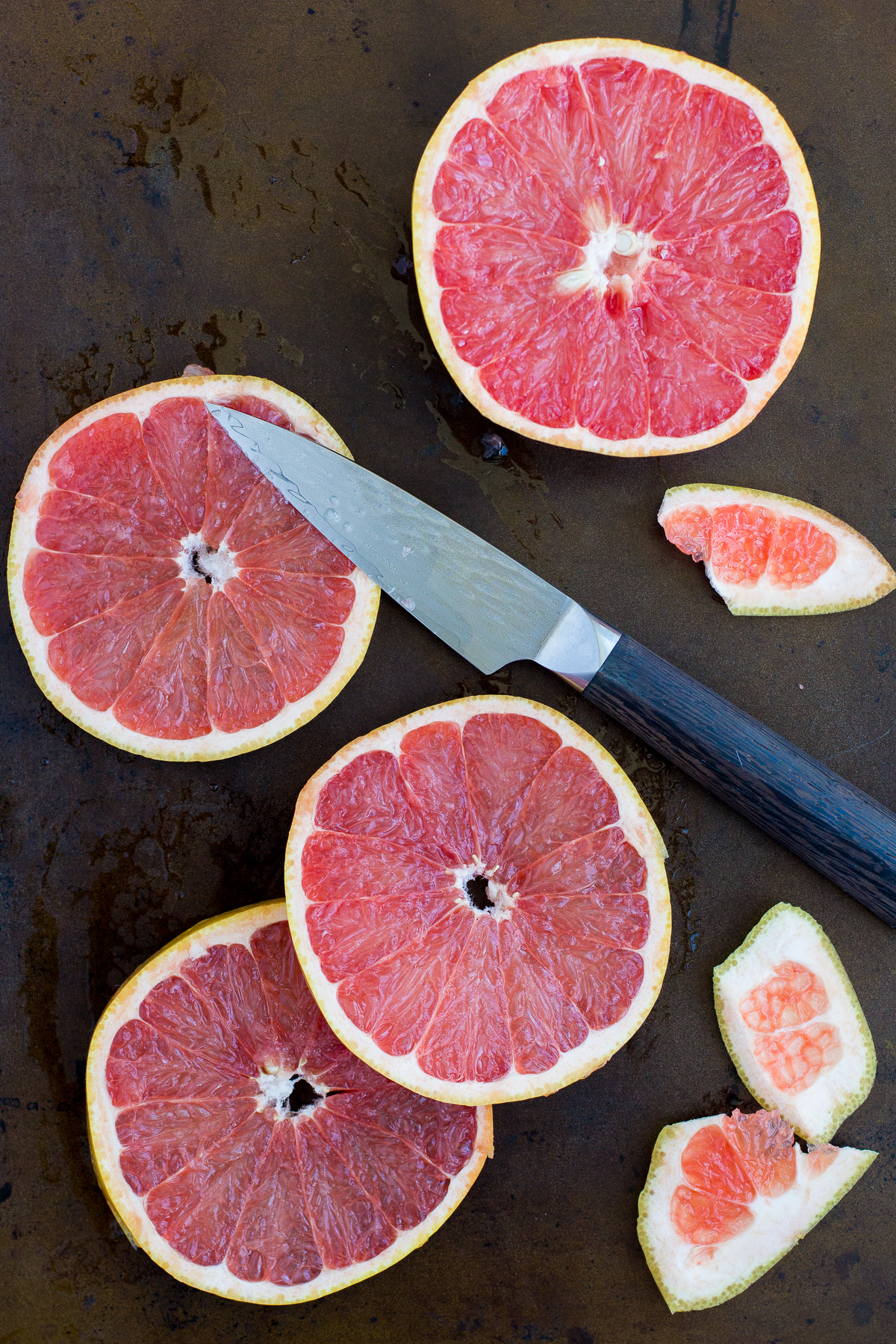 The size of paring knife is up to you. The best way to see which one is best is to hold one in your hand and see what's comfortable. It'll be different for everyone depending on their hand size and personal preference.
Serrated knives are best known for slicing bread! They do a great job of making it an easy task and keep you from crushing the loaf in the process. It also makes those tougher, chewy breads so easy to cut. Another great use for serrated knives is cutting fresh tomatoes. They do an amazing job of giving you perfect slices, again, without crushing the tomato in the process.
There's a reason this is called a chef's knife – it's used to chop, slice, dice, chiffonade & julienne and is probably the most widely used knife out there. Just ask any chef — they all have one! Like the paring knife, the best way to find the perfect chef's knife is to hold a few in your hand and find the size and weight that works for you.