The Best Things To See and Do in Lisbon
Sometimes a gal just needs a vacation – and more than just a vacation to the suburbs or a staycation at home. We're talking really big, life changing, across oceans vacations – which is what happened a few weeks back when I visited Lisbon, Portugal with my family for a 10 day trip. I'd been feeling a little burned out (we've all been there, right?) and a trip overseas was just what I needed to get my bootay in gear!
To be honest, before I traveled to Portugal I really had no idea how amazing the country was. I knew that Lisbon was the capital of the country, and that it was nestled right next to Spain, but that pretty much summed up my jeopardy knowledge about the country. Turns out, Portugal is an incredible country full of the kindest people, an amazing history, and the perfect place for an affordable European vacation. If you're looking for a trip that will actually feel like a getaway, definitely give Lisbon a go. And check out a few of my favorite spots to explore while you're there too!
In The City of Lisbon:
Time Out Market (Aka, Mercado da Ribeira)
One of my favorite parts of any trip is checking out the cuisine and locals favorite spots to hang. On one of the first days, my family and I discovered the Time Out Market, and we instantly fell in love with this hub of Portuguese restaurants, bakeries and shops. From sushi to traditional Portuguese food, there's always something delicious, including cocktails and beers on tap galore. it's definitely worth a trip for a late night snack, or breakfast/lunch or dinner!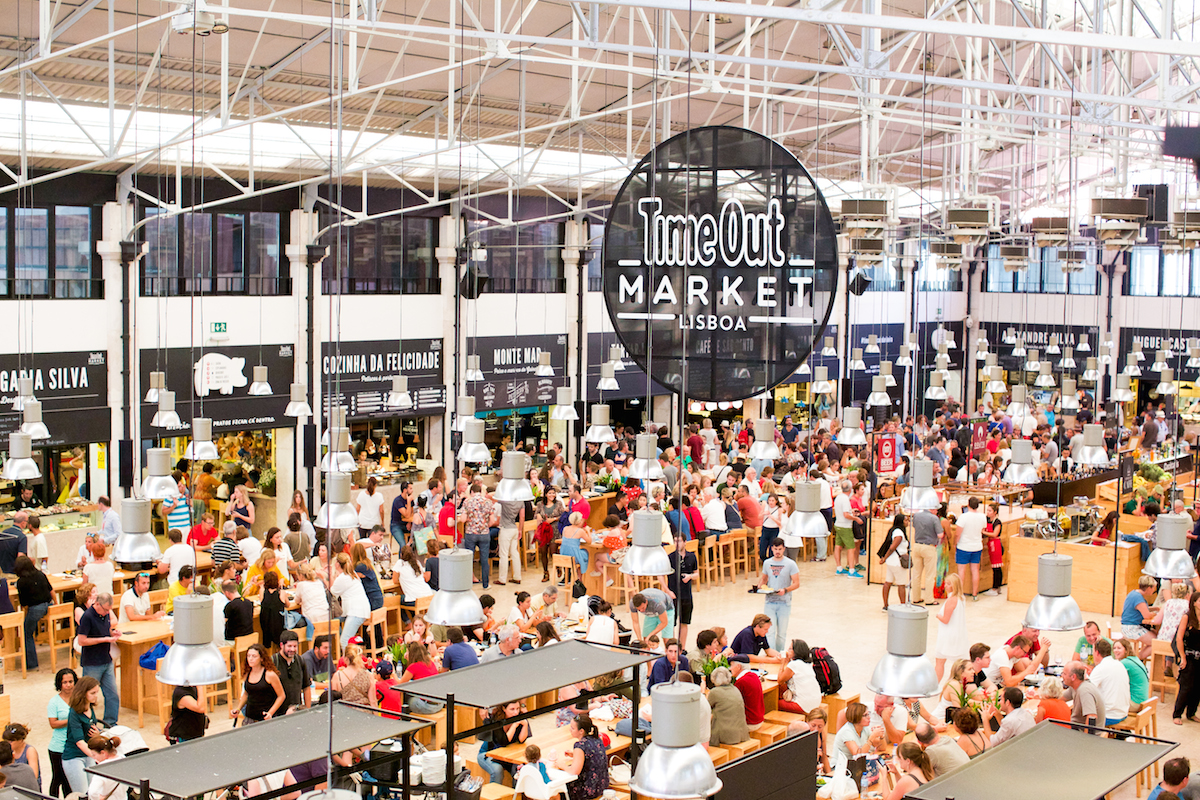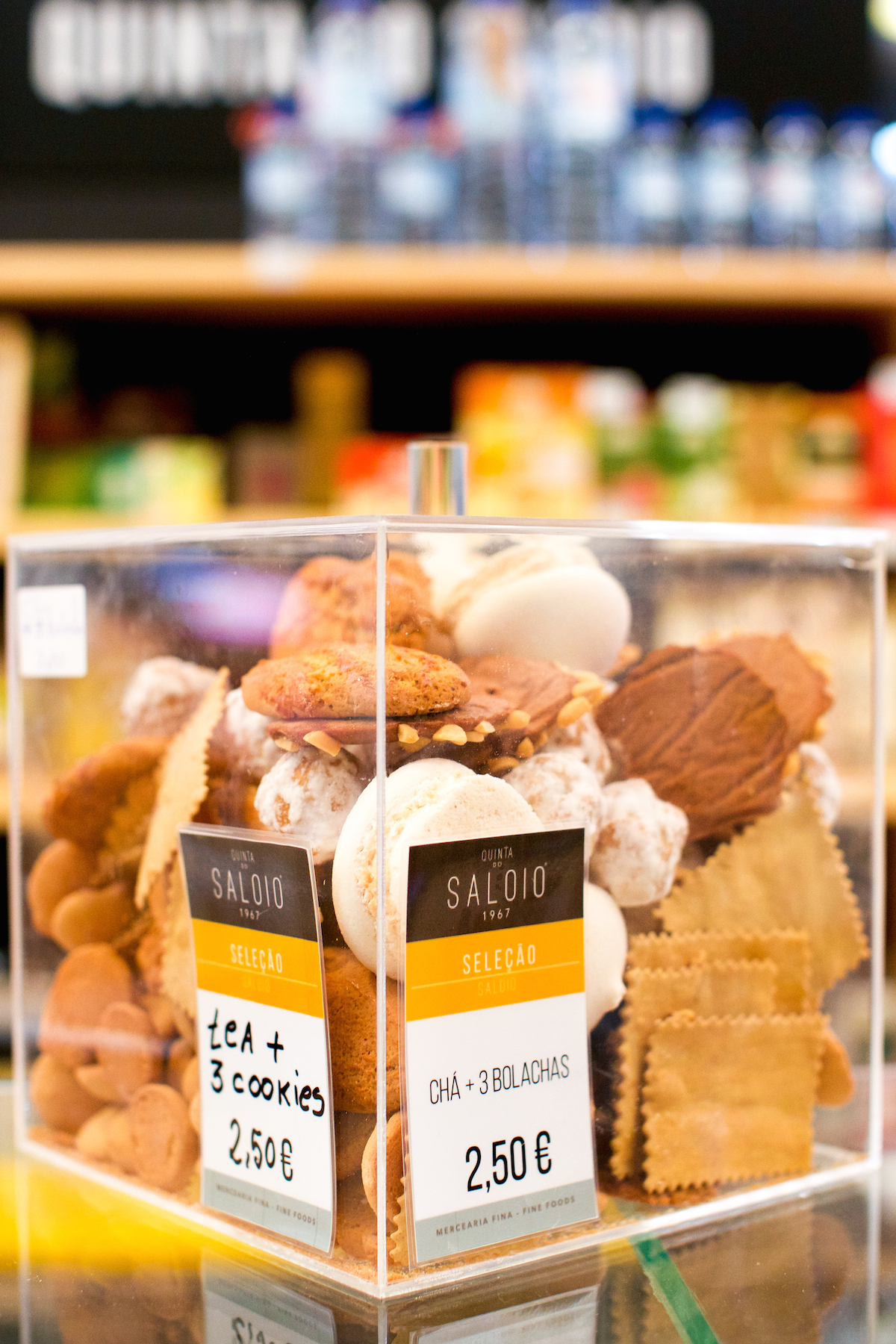 Conserveira de Lisboa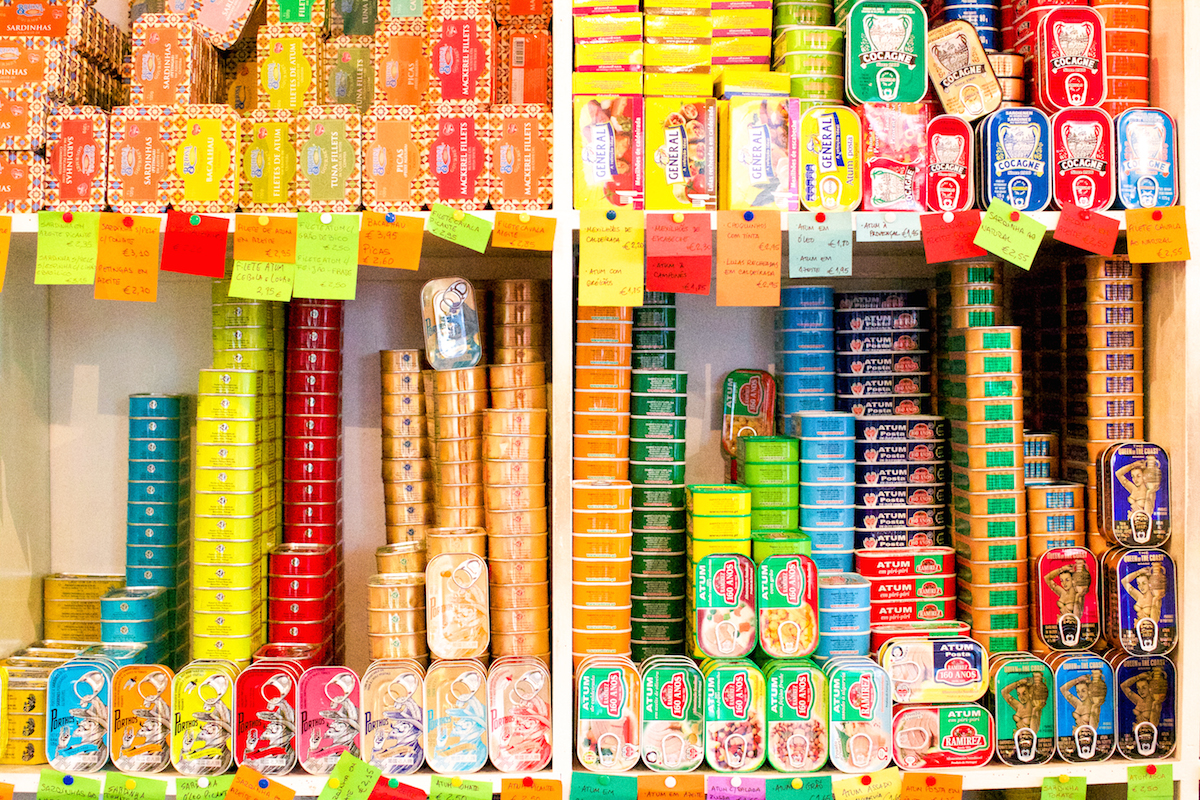 Love them or hate them, Portugal is also known for being the #1 place in the world for Sardines. I swung by this 80 year old shop completely dedicated to the art of the sardine. Even if you're not a fan (like me!) it's worth stopping by to see all the variations in the area, and how cute the packaging is – even if sardine's aren't. 
Take a Trolley
Lisbon is also known for being a city full of trolleys, and they serve as the best way to get around the city. If you're looking to kick off your travels, take the 28 trolley around the whole city to get a sense of the different neighborhoods, places to see and get the chance to chat with locals. 
The Lisbon Flea Market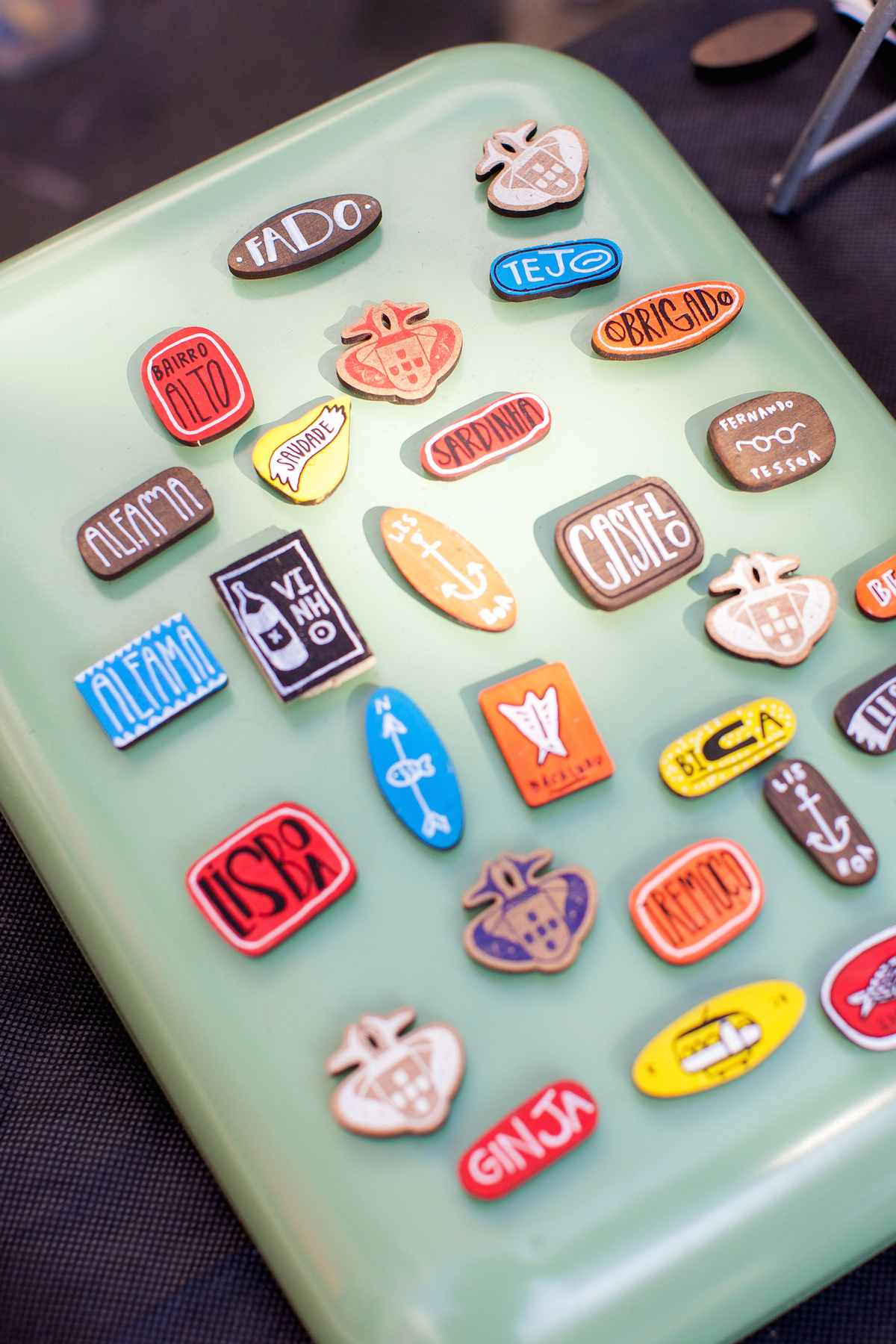 Every Tuesday and Saturday morning, the Lisbon flea market is the place to be. I've always been a flea market fan, and Lisbon's eclectic version did not disappoint. From antiques to handmade souvenirs (like the cute pins above) to handicrafts and more, the 5 blocks of gorgeous goodies will keep you busy searching and wandering for at least a few hours. 
Graffiti Galore
Like any major city, there's always graffiti, but there are also some incredible murals like the gorgeous one above. As pictured,"Fado" is the traditional Portuguese singing that is often associated with pubs, cafés and restaurants that you hear throughout the night (whether you like it or not!) Explore the hilly cobblestone roads throughout the city and you're sure to stumble upon some gorgeous graffiti and murals for a perfect photo opp!
Explore the Colorful Streets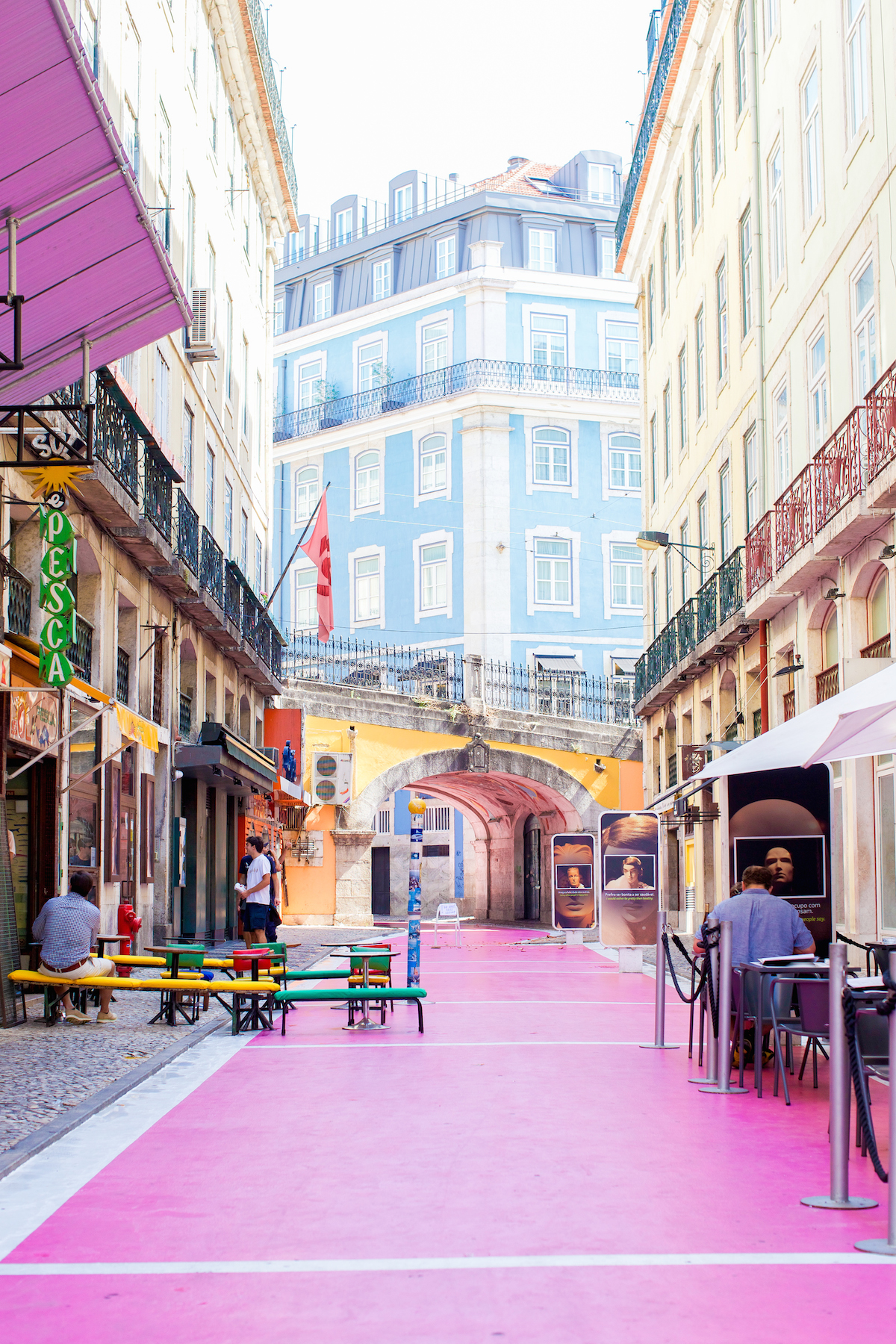 Lisbon has embraced living a colorful life, and the streets around town are gorgeously vivid and bold. I loved wandering downtown and discovering the most colorful buildings and streets (literally) to snap a few photos. With streets this cheerful, you really can't help but smile. 
Try the Portuguese Coffee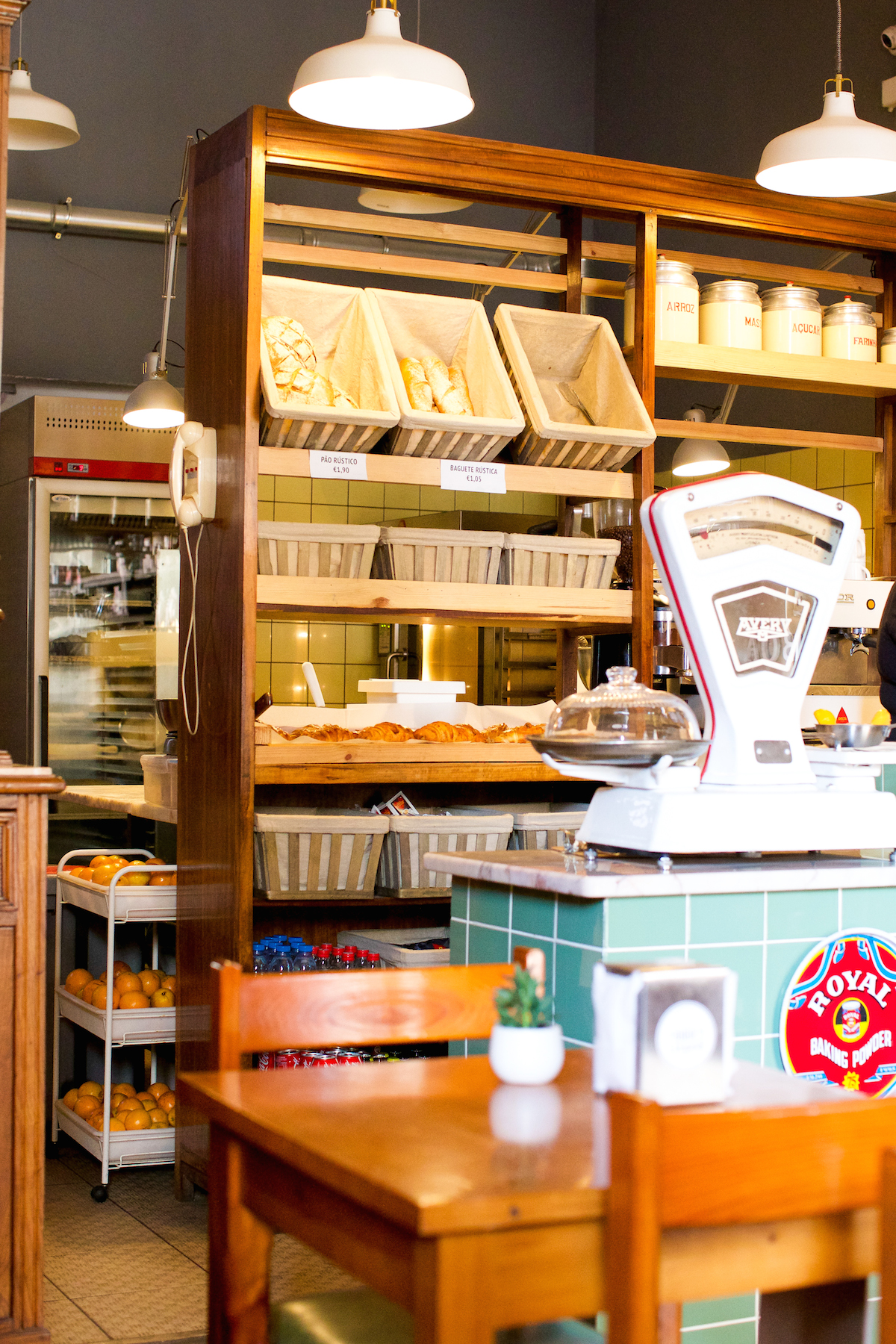 Try a bicca, or what the Portuguese refer to as an expresso coffee (or in some places, a cafe!) The Portuguese are very proud of their coffee, and justifiable so – it's delicious, strong and rivals some of the coffee I've had at italian cafes to boot. There are so many gorgeous places to stop for a fresh cup of joe (like Fabrica Lisboa above), so make sure to add a few trips to the cafe into your daily itinerary. 
Read more below to learn what to do outside the city!