Easy Summer Pesto Pasta with Salmon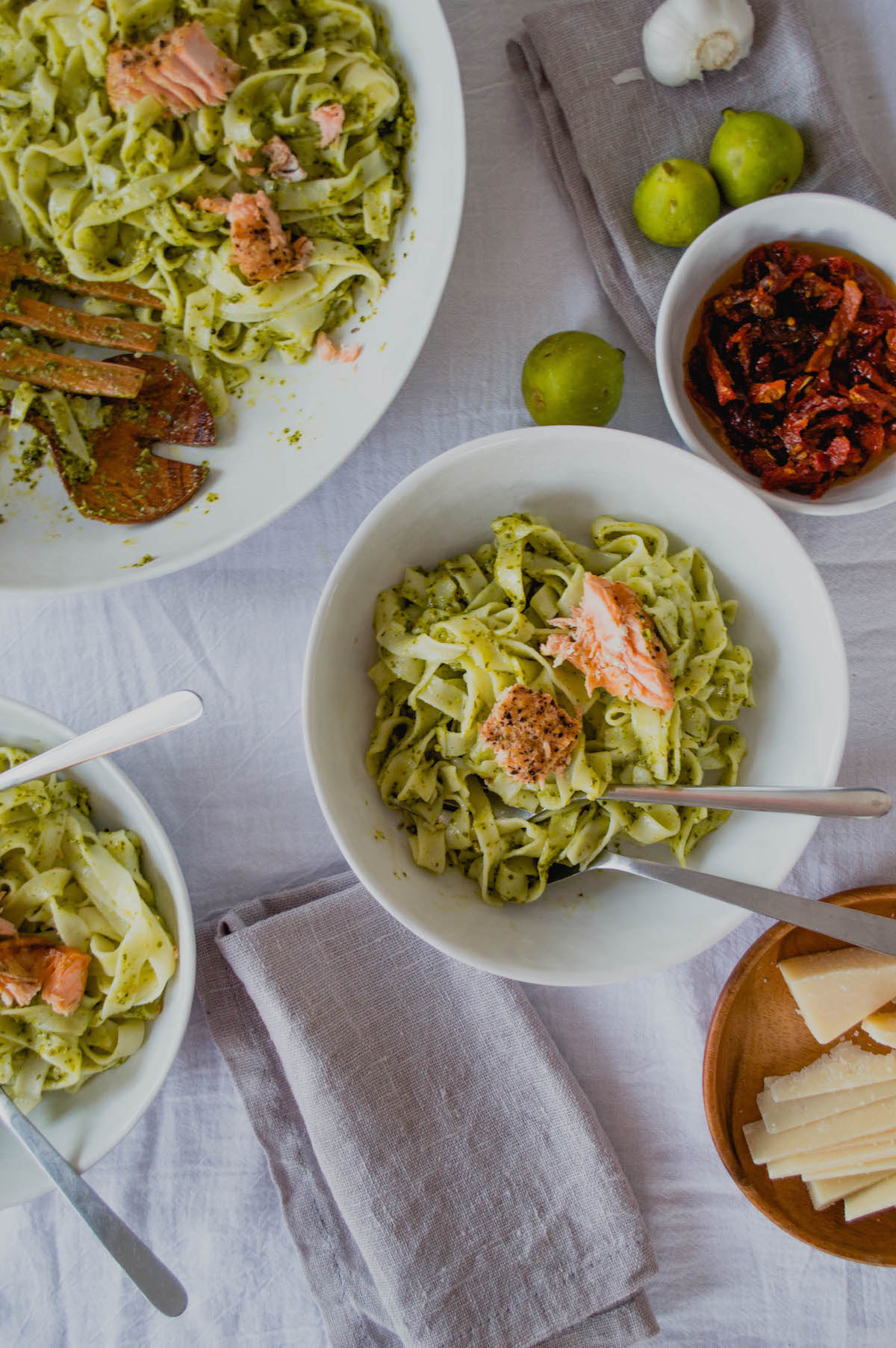 Pasta with pesto will always be my go-to dish when a dinner has to be filling, quick, and delicious. I'm not sure what it is about this summer pesto pasta with salmon combination, but everyone I know loves this dinner, and it's yet to get boring. Al dente pasta and smooth pesto is perfect together for lazy summer evenings at home, especially on those nights when you don't feel like staying in the kitchen longer than 20 minutes (or when your friends come to visit you spontaneously! )
You can jazz it up by adding some veggies, nuts or a fillet of fish or meat. I opted for some roasted salmon and sun-dried tomatoes, which was an easy and delicious flavor combination. It's so easy that I love to surprise my friends with a spontaneous after work dinner – who doesn't love to have a fun conversation over a big bowl full of pasta?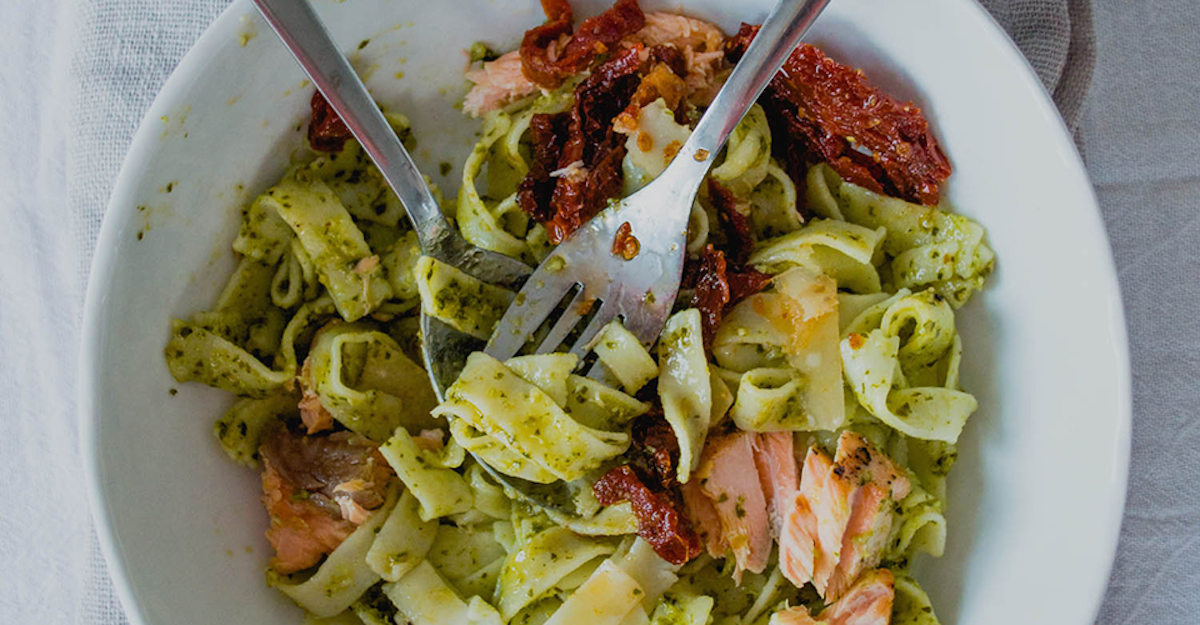 Directions:
1) Heat 3 tbsp olive oil in a pan over medium heat.
2) Add 2 pieces of salmon with skin down and season with salt & paper. Cook for about 15 minutes. Let salmon cool down a bit and cut it into small pieces.
3) In a pot bring salted water to boil. Add 2 packages of pasta (regular or gluten free) and cook according to the package.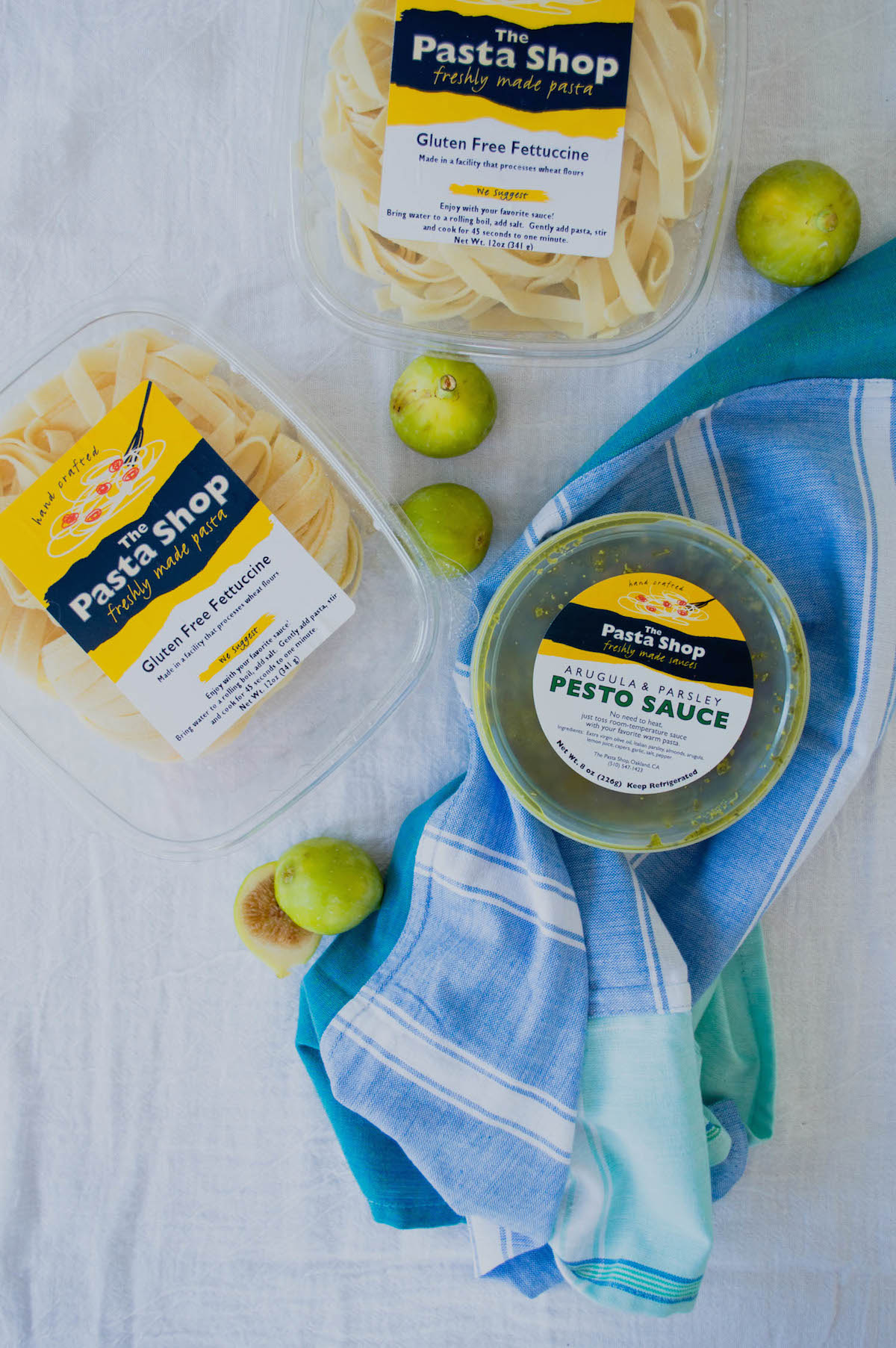 4) Drain pasta, add it to a big bowl and toss with plenty of pesto. Add salmon, some Parmesan cheese and marinated tomatoes and enjoy!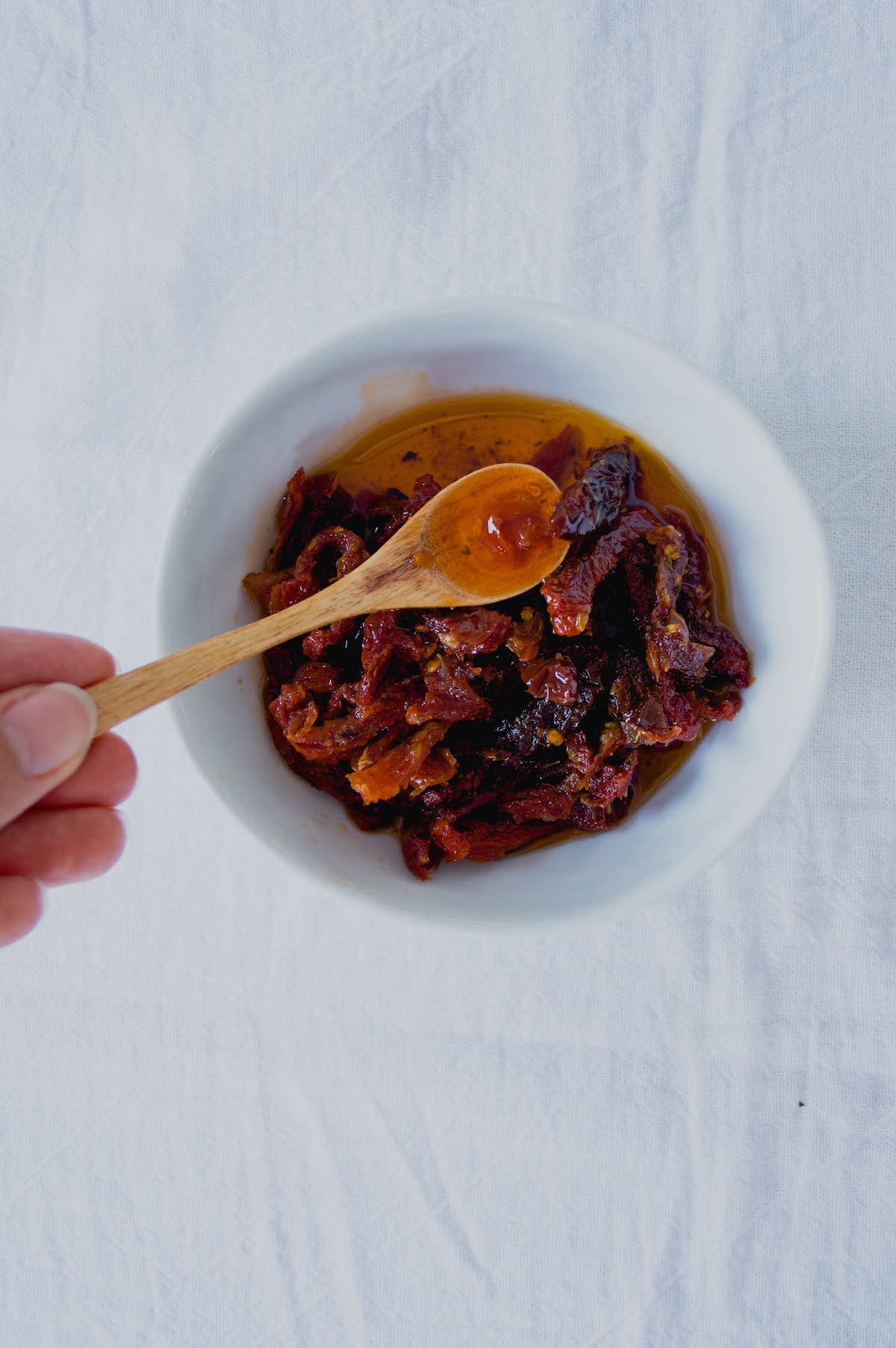 ---
Ana Kamin is the blogger behind Fluxi On Tour, a place where she shares her passion for travel, San Francisco, delicious food, cool stores, interesting people and other inspiring things she discovers along the way. She loves to spend her time outside, strolling farmer's markets, walking on the beach or having picnic in the park.