To Snapchat or Not To Snapchat?
I know what you're thinking. Not another social media platform to keep up with. I admittedly thought the same thing when seeing "Follow me on Snapchat!" pop up everywhere from Instagram profiles to tweets.
Another social platform to manage seemed downright crazy. Not to mention I didn't get what all the hype was about. A photo and video sharing app that deleted the "snaps" after sharing? I honestly didn't see the point.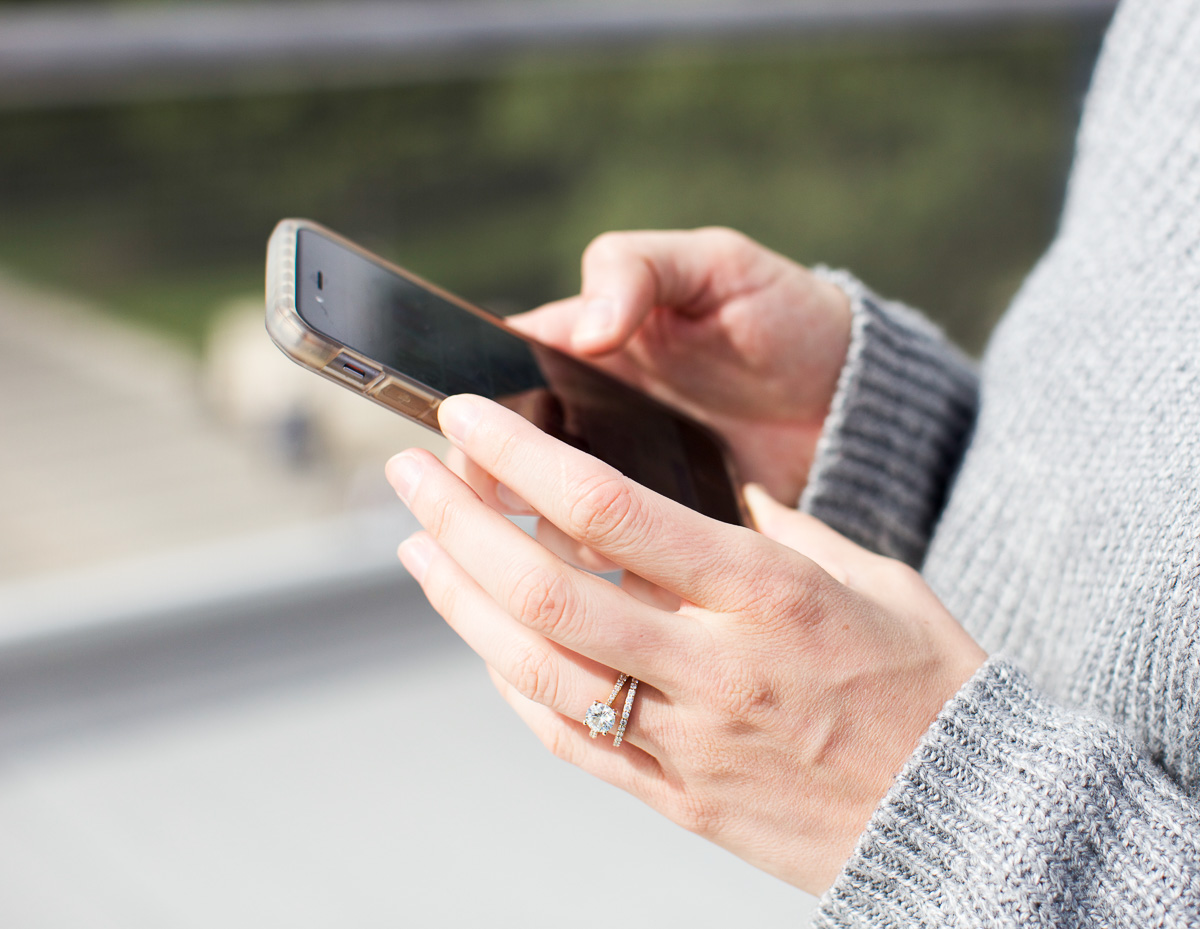 My thought process went a little something like this:
I can't. I won't. I will stand my ground! 
Okay, maybe I'll try. 
Ha, that Snap was funny. 
This is kind of fun. 
LaLaLaaa. I can record myself pretending to be in music videos, circa 2004, and it deletes afterwards so there's no remaining evidence of my weirdness?! #YES #AMAZING
New favorite social channel.
Updated my Instagram profile to read, "Follow me on Snapchat: Emily.Charron"
…Yup. There it was. I drank the Kool-aid, and I drank it hard. 
Now, you may think that my experience was unique and that you most likely will not have the same. So, instead of me rambling on about my opinion and experience with the app, let's look at general facts to help  you decide the ultimate social media question right now: "To Snapchat or Not To Snapchat?" 
If numbers alone could talk (after all, they don't lie!), the above is painting a very clear story. The answer to the ultimate question is most definitely, "To Snapchat."
Be sure to check in again soon, when we'll share the best ways for businesses and bloggers to use the platform! In the meantime, what questions do you have about Snapchat? Leave them in the comments below and we'll be sure to address them in our next post! 
---
About The Author: Emily Charron is co-founder of Wandeleur, works in digital advertising at one of Chicago's top agencies, and is the creator behind the life + style blog Isn't That Charming. She loves great Instagram opportunities, dreams of Paris, starts the week with fresh flowers, never turns down a glass of wine, thinks good conversation is an art, and is half-way through her goal of visiting every state in America.