4 Pairs of Shoes to Pack When Traveling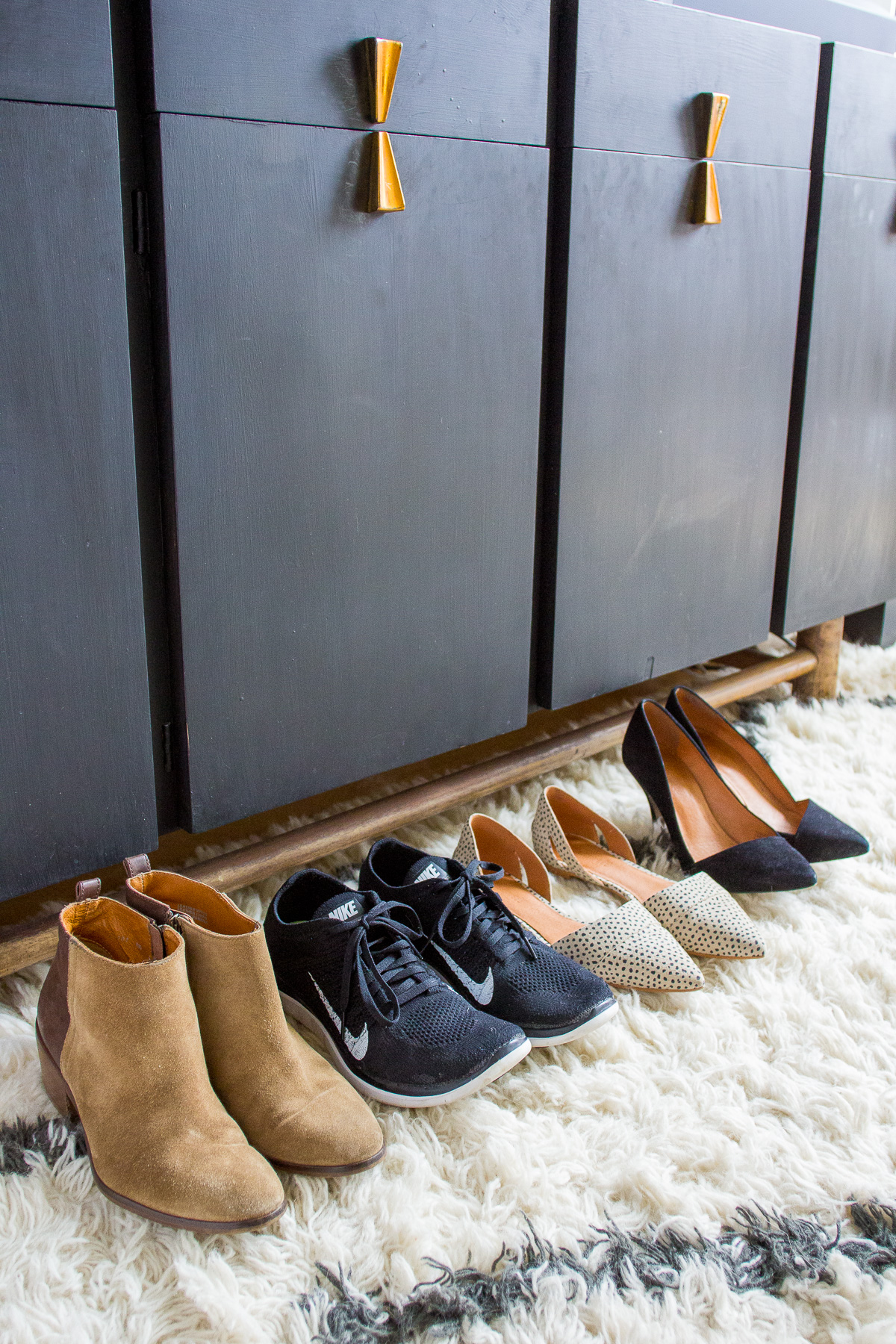 Likes

Comments

When it comes to packing, sometimes our attempts are hopeless. You know how it goes. You start with great intentions, but before you know it, 20+ outfits are crammed into every crevice of your suitcase because you "Just never know" what your destination will bring. Of course, those outfits need shoes to go with them, and the result is a luggage bag that weighs more than a small child.

With our share of failed packing attempts under our belt, we've learned a thing or two about what to bring, and what to leave behind, on a journey. You know what one of the biggest lessons was? Starting your packing with well-strategized shoes helps the entire process.

So, help you kick off your next adventure in style, we're breaking down the most necessary shoe counterparts that you should have in tow. They'll cover you no matter what the activity (with the exception of snow, which is an entirely different post) and are all versatile, making them perfect to pair with virtually any outfit you've got in mind.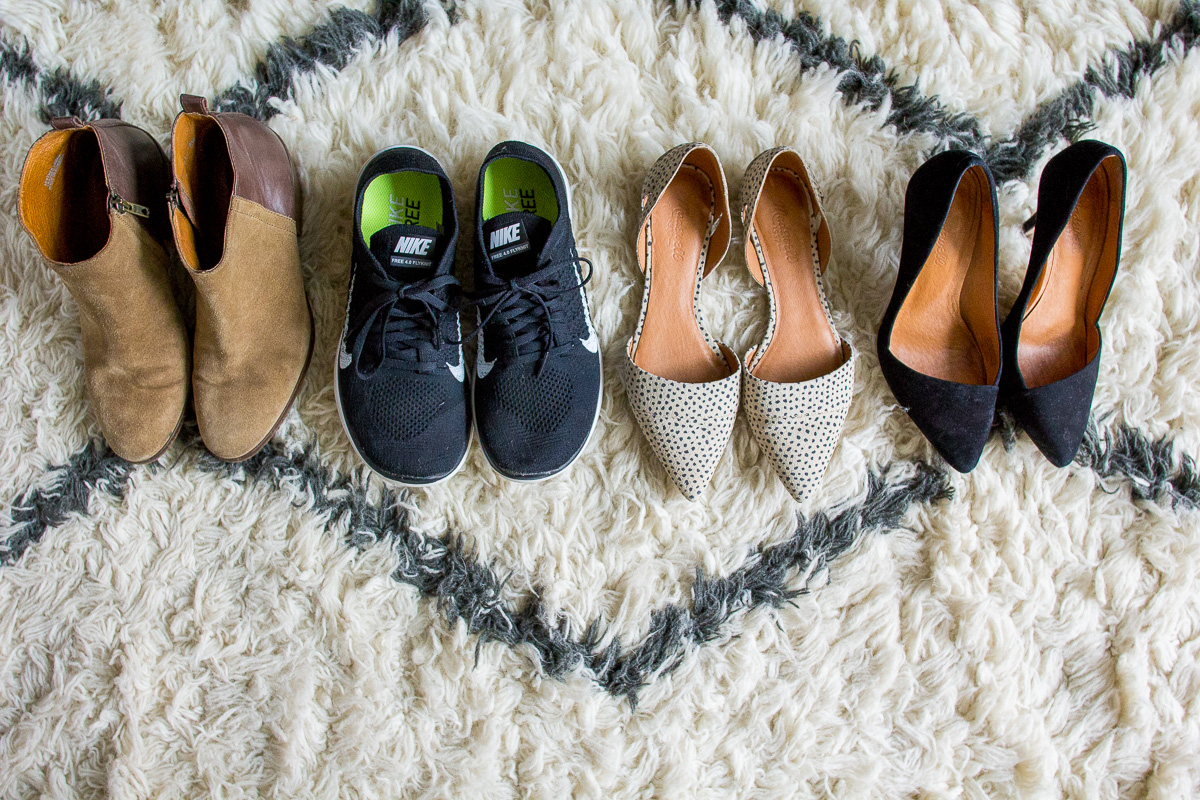 Sneakers:
This is the first thing to pack. They're perfect for day time walking around and impromptu outings, and look great with everything from skirts to jeans. Consider a pair that's neutral in color, low profile and comfortable. You want them to be good for walking in, but stylish enough to wear to lunch.
---
Pumps:
These will never fail or go out of style. Black or nude pairs well with everything and a simple pair of pumps will always be classic. It's nice to get dressed up at night for dinner or drinks, and these are the perfect pair to help you do just that!
---
Flats:
Flats are comfortable, but can be dressed up, making them the most versatile shoe on the list. They're also a heck of a lot easier to walk around in than heels, so when sneakers are too casual for where you're headed, flats are your simple solution.
---
Booties:
Booties are timeless, chic, and you can wear them with nearly everything — shorts, dresses, skirts and jeans. Best of all? They always look cool. When traveling, opt for a flat pair that's, again, comfortable for wearing around all day long.
Are there other shoe favorites that have become traveling favorites of yours? Tell us in the comments below!