Sarah Kunst – Venture Investor & Startup Executive
Being a partner at Fortis Partners, commission member at the New York City Department of Education Business and Finance Industry, and board member for Venture for America are just the beginning. Sarah Kunst also writes at Entrepreneur.com and The Daily Beast, and is a contributing editor at Marie Claire. Oh, and she's been named a Business Insider 30 Under 30 and one of their Top African Americans in Technology, and was recently named one of Forbes 30 Under 30 in education.
We confidently speak for us all when we say that "Impressed" is an understatement. Join as we dive into what motivates this business woman who's making strides in the venture capitalist and technology communities. 
Who or what inspires you?
I'm inspired by those who dream big, strategize hard, and don't give up. People who are pragmatic optimists with an indefatigable work ethic win.
You're a fierce and powerful woman in a predominantly male-dominated field like venture capitalism. What is your secret for thriving in this environment? 
Remember that big breaks are like lotto tickets…it only takes one. One person believing in me is how I got into tech. Another giving me a chance is how I got into venture. I have 100s of war stories and rejections and those suck. I have maybe 10 stories of being told yes, being believed in, getting a chance at bat…and those are 100% responsible for my success. The next big break is just around the corner, and if not that corner…the next corner. Keep driving.
What drives you?
The idea of having kids someday and having to explain to them why the world is still messed up. I can't sit across from my daughter in 20 years and tell her that women are 6% of venture capital investors and black people only get 2% of funding so she's screwed. I have to change those facts, I have to succeed and help others succeed until we have a world that I'd be proud to point to and tell my future kids "I changed that".
What's your best piece of business advice to pass along to readers?
Know how you're going to make money from a career move before you make it. Too often people will become attached to an idea and want to switch jobs or start companies without modeling a 2, 5 and 10 year plan for how it will make them successful. Find 3 things you find fulfilling and then research which one will make financial sense. Do that one.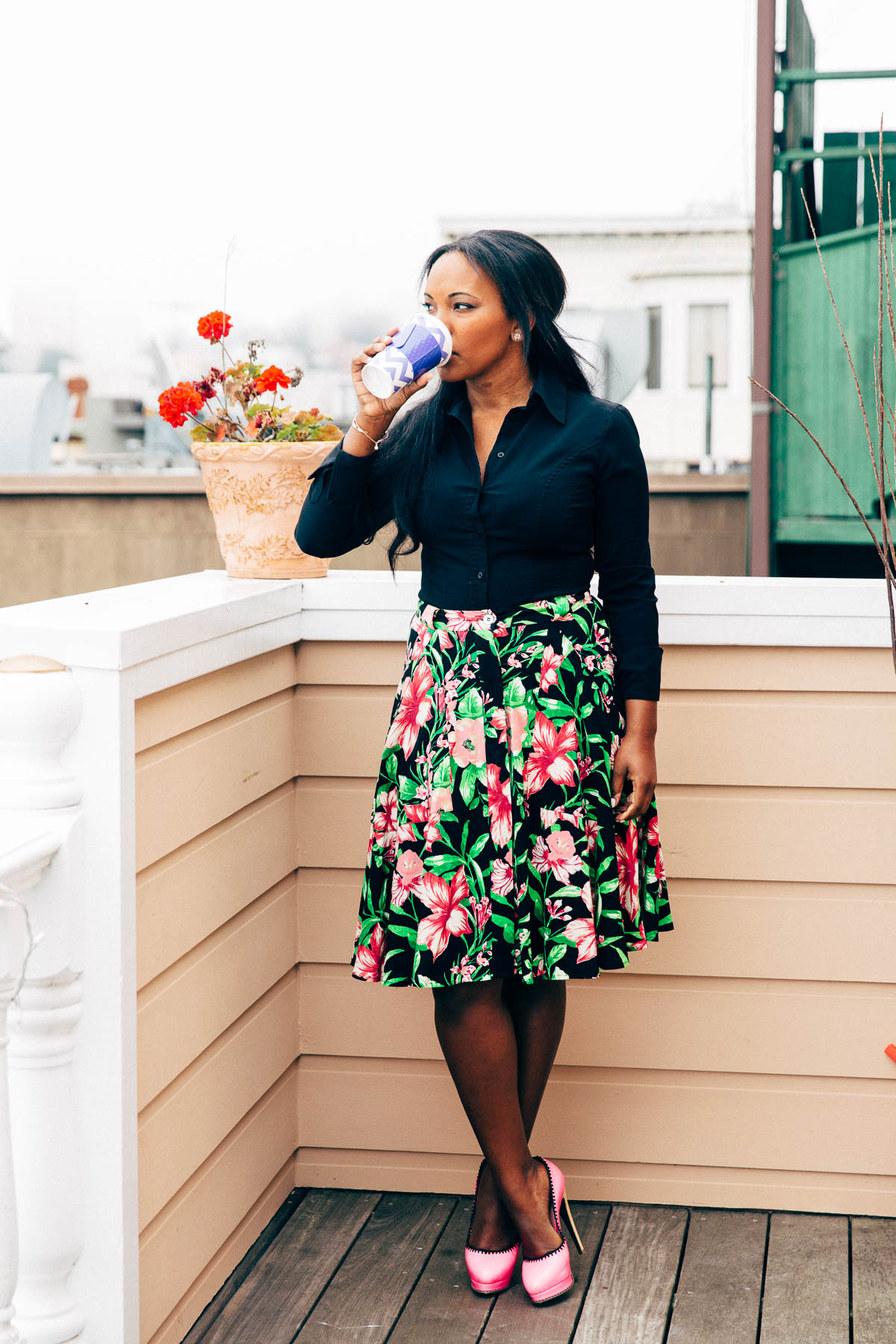 Your first two jobs were on a farm. What were these jobs, and how did they influence your work ethic and mentality for business?
I picked strawberries and pulled weeds on a family friends farm at age 11. I was in the fields early morning during summer break and I probably spent my entire paycheck on Delias. But I learned that work gives you money and money gives you freedom. Before that I had an allowance and I'd lose money for mouthing off or being late to school. My parents whims controlled my earning power. When I got a job, I controlled my earning power. That's a powerful lesson to learn young.
You write for Entrepreneur.com, The Daily Beast and Marie Claire. What are your favorite topics to write about?
I love demystifying things. I've written about Bitcoin, Indoor farming, IUD birth control, how to raise venture capital money…any complex topic that people may be aware of can't find a no bullshit explainer for. Knowledge is power.
How do you keep ideas and content fresh?
Read everything. I spend a lot of time on twitter, Popular Science, Popular Mechanics, Wall St Journal, Quartz. Find a few sources of information in your given field that mix research, opinion from smart people and current events, tap into it daily and switch it up annually. Always learn new things. Know where Libya is on a map and who the richest woman in Australia is. Continued creativity requires continual learning from new inputs.
What does a great day look like?
Green juice and champagne.
What's next? What excites you about the future?
That we get to create it. We are all makers and we all have the Internet which gives us a platform for our voices to be heard and work to be seen. Use it.
What does being creative mean to you?
Finding new ways to look at old things. Few of us wake up in a new country every day, we have to be creative with what's around us and what we have in our toolkits. Often, hard problems are solved not by experts in a given space but by those who come with fresh eyes and who aren't bound by the way things "should" be done.
Sarah Kunst Links To Follow: Website | Twitter | Instagram | LinkedIn | Facebook