Samantha Benson of Sammy & Nat
Samantha Benson started her career in fashion as she helped Michael Kors grow to be a global brand, and then left to start her own baby clothing line Sammy and Nat. Since then, she's built her brand into a luxury line that is known for its adorable patterns and super soft pima cotton. (Co-Founder Emily Charron tried out some onesies on her newborn and confirms that they're amazing!) Read on for insight into how this entrepreneur channeled her experience in the fashion industry to grow her own company, and the best advice that she ever got. 
Who or what inspires you? 
So many things inspire me. I love fashion, architecture, art, and traveling. But I think what inspires me most are other people.  I love to learn about other people's ventures, journeys, and what they've turned it in to. Everyone has a story, big or small.  
How did you get started with Sammy and Nat? Why did you choose to focus on baby clothing for your business?
I've worked in fashion since college, most recently I spent 5 years at Michael Kors managing major marketing campaigns. During that time, a lot of my friends and family started to have babies. I really struggled finding the gifts I wanted for them. I wanted to buy them things they would use everyday, things that were high quality and made of good fabrics. I wanted it to be in beautiful packaging and I needed it to be affordable. I fell in love with some of the layettes in the Bergdorfs baby department. Really beautiful, clean lines, no fuss, not fancy, just quality basics that could be work everyday. However, they were way over my budget.  So I took everything I knew from working in a major fashion house and building a global brand for five years and matched it with a need I found when shopping for new little babies in my life. Voila!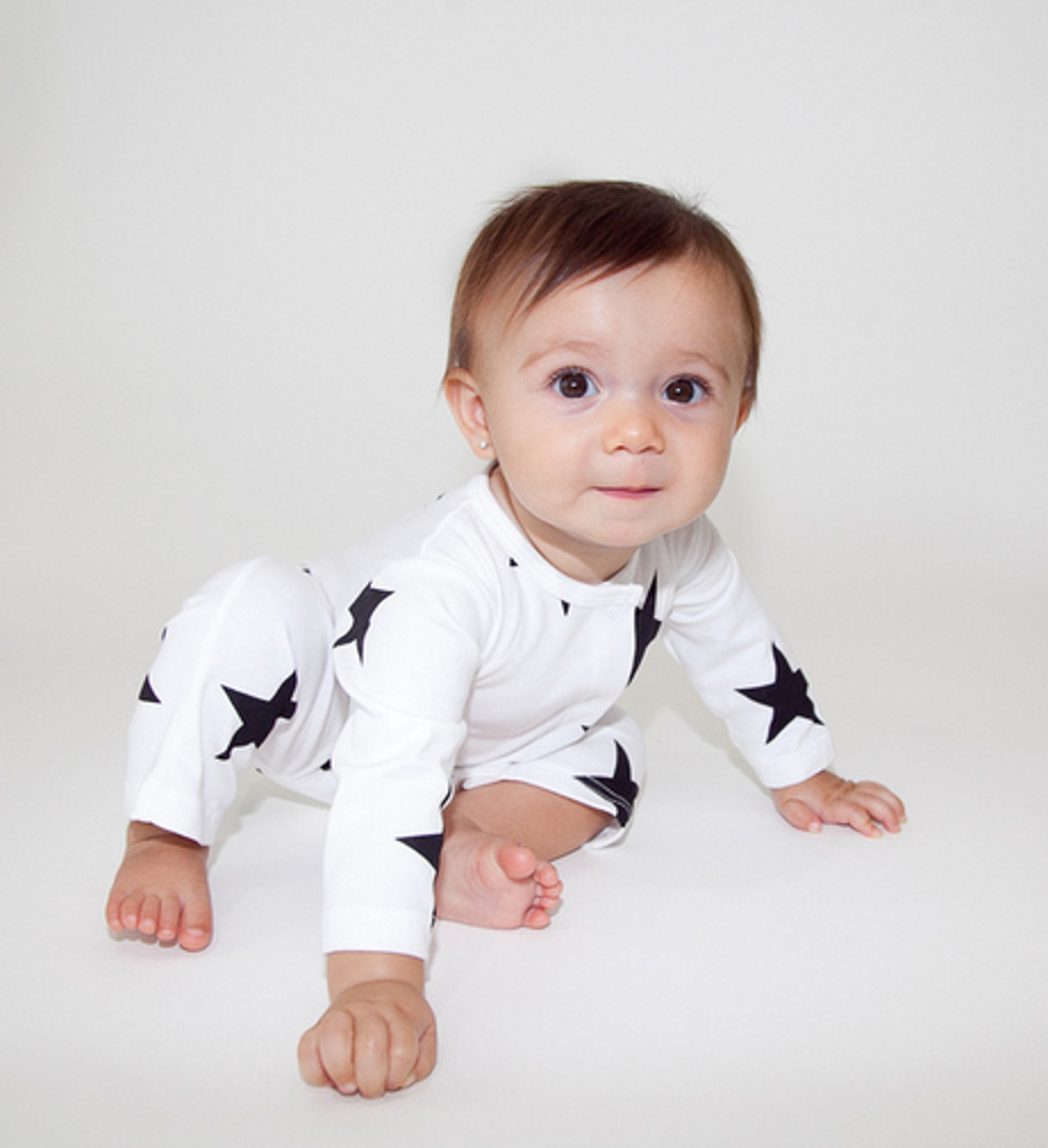 What is the hardest thing about being an entrepreneur, and how do you overcome it?
I think there are a lot of pros and cons about venturing out on your own.  I remember sitting at my desk at Michael Kors when I first started concepting my ideas and having this feeling of excitement and energy. I knew I could do this. This was something. I couldn't wait to be on my own and focus on my new venture and nothing was going to stop me!
A successful and respected entrepreneur once told me in my beginning stages to remember THAT feeling and channel it when you felt discouraged or defeated. I have to say that has been the best piece of advice I have ever received. Because there are good days and bad days, and a lot working against you, but if you can remind yourself of why you did it in the first place, it can make it seem not so overwhelming.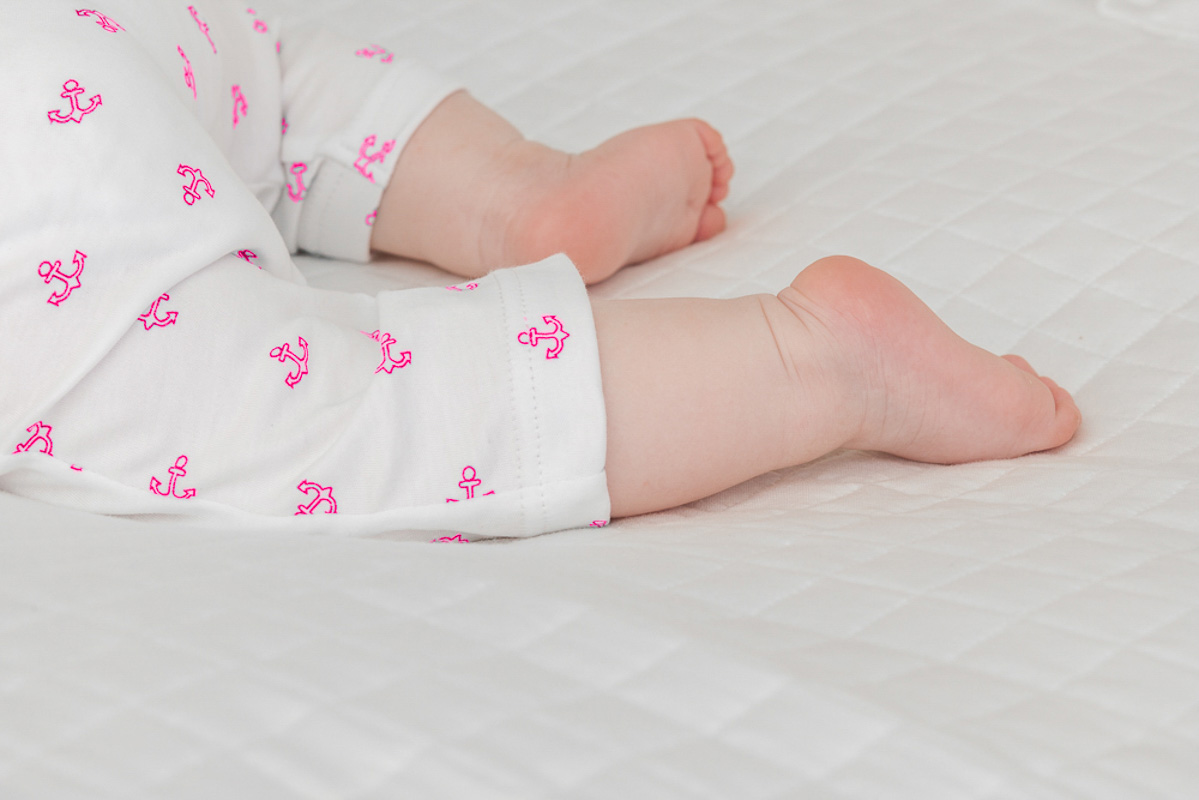 Who or what has influenced you the most creatively and how? 
Well, in terms of women's fashion, I'm drawn to simple, beautiful things. I really do believe less is more. Some of my favorites are The Row, Theory, and James Perse. I have to say I agree with a lot of what Michael Kors has taught me, which is to focus your collections on classic, timeless pieces. If you look at what he put down the runway ten years ago, ladies will still wear it today. 
What drives you?
Me. No one else is going to do it for you.  
What is your best piece of advice for someone starting a new business venture?
Stay true to yourself and what you set out to do. Don't listen to the people who tell you it's impossible and eat up what your supporters have to say.  
I remember one day a year or so ago. I kept getting worried and being hard on myself about decisions I was making, and I remember waking up one morning and telling myself, "I can not give a shit what people think." I really do think that was the day things started happening.
My second piece of advice is to stay focused. It's important to learn and listen, but it's very easy to get distracted by what others are doing or other "shiny things". It's important to be flexible with your ideas, but you have to stay true to your initial goal. 
What does your typical day look like?
There is no typical day.  I think this is my favorite part about owning my own business. To literally run every piece of my brand from the designs, photoshoots, budgets, marketing, PR, website, etc. It is a lot. But it's fun, and it's yours! 
You have a background in fashion. How did your experience in this industry help in your transition to Sammy + Nat? Is there any overlap that you've found beneficial in running your company?
Oh my gosh, I wouldn't be doing this if I didn't have my experience at Michael Kors. To put it into perspective, when I started we had 22K Facebook  fans,  30 stores, and 5 people running marketing, advertising and social media for the whole company. When I left we had 11 million fans on Facebook. Marketing, advertising and social media each had their own department, and we had over 400 stores globally. Talk about growth. I truly had my hand in so many pieces of the company, and I attribute so much to what I learned from all the smart and talented people I worked with over those 5 years. 
What does being creative mean to you?
I don't think there is a definition.  To me, it's what I like and the vision I see.  To someone else, it's something different.  Creativity is what you see and what you show to others.  
---
Samantha Benson Links To Follow: Sammy & Nat Website | Instagram | Facebook | Twitter | Pinterest