Rachel Wilkerson Miller – Senior Lifestyle Editor at Buzzfeed
As Senior Lifestyle Editor at Buzzfeed, Rachel Wilkerson Miller knows great content. Prior to Buzzfeed, she was an editor at Lover.ly, and has maintained a lifestyle blog throughout her professional ventures over at The REWM. Net, net? This girl lives and breathes writing and editing while constantly being a source of idea generation. 
All this is why we were so excited to dive into the mind of this fabulous lady. We uncovered tips on overcoming writer's block and advice for those starting out in journalism while stepping into the Buzzfeed test kitchen with photographer Cassandra Monroe to see what everyday life is like with Rachel. Read on, Wandeleurs! 
Who or what inspires you?
I get a lot of inspiration from other writers who I can relate to; when I read their work, I want to be a better writer. Mindy Kaling and Caity Weaver are two of my favorites. Whenever I read their work, I want to run to my laptop immediately and write something that good. I also find tons of inspiration on Instagram and Pinterest; I know it seems so obvious, but seeing people who are posting and sharing really beautiful things makes me want to do the same.
You write on a personal and professional level. What are your tips for thinking of new ideas and keeping content fresh?
At BuzzFeed, I work with a big team and we brainstorm a lot. Being surrounded by so many smart and funny people means new ideas are constantly flowing. If you are a blogger, it helps to have one or two creative, like minded friends who bring out that side of you. Before I was at BuzzFeed, I had a couple of friends I would iMessage with throughout the day; as we were shooting the shit and talking about things we were reading on the Internet, new ideas for posts would inevitably come up. But to be honest, I don't write on a personal level nearly as much these days; I'm just not motivated to spend my mornings/nights/weekends writing for free when I'm already satisfying that creative need 40 hours a week.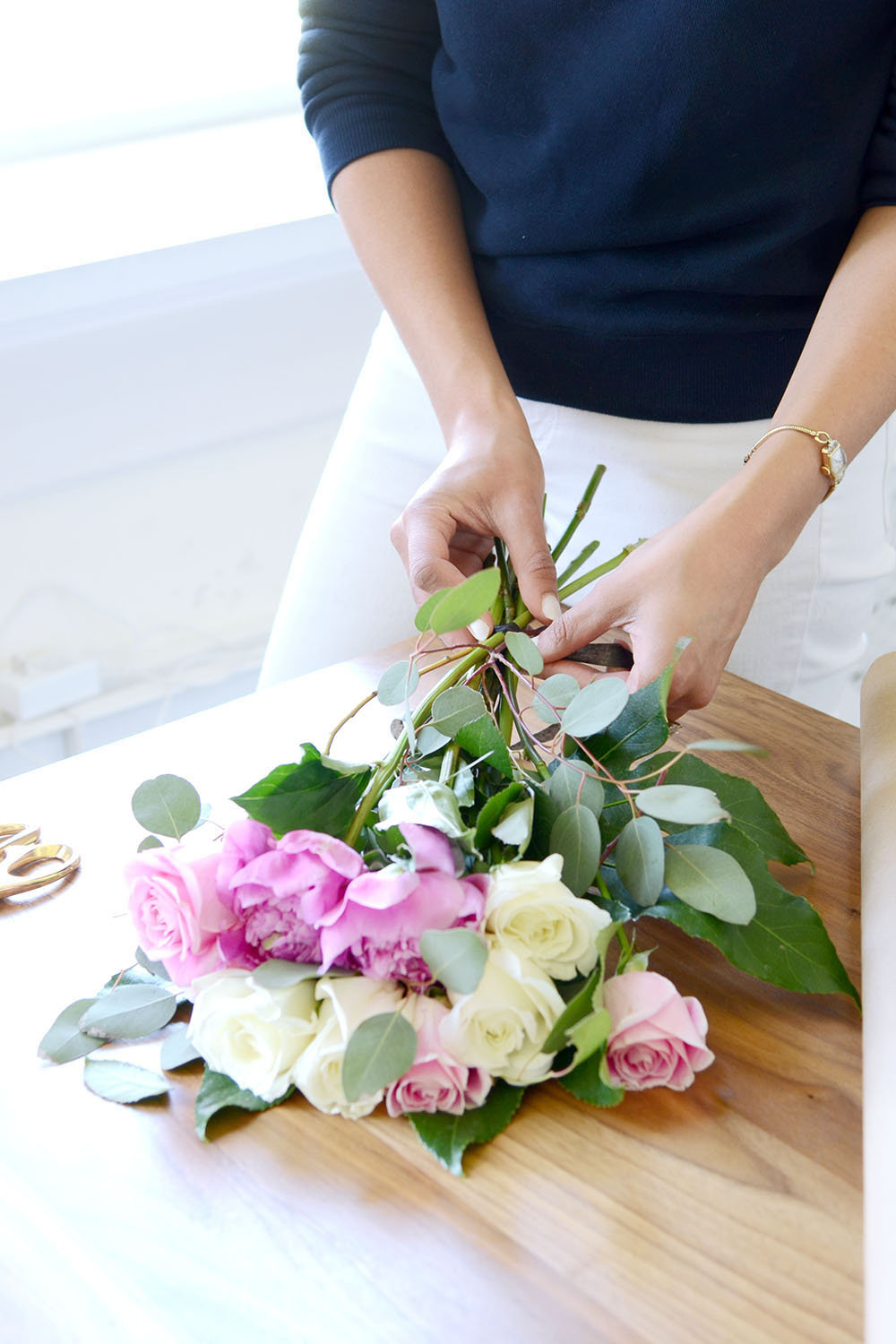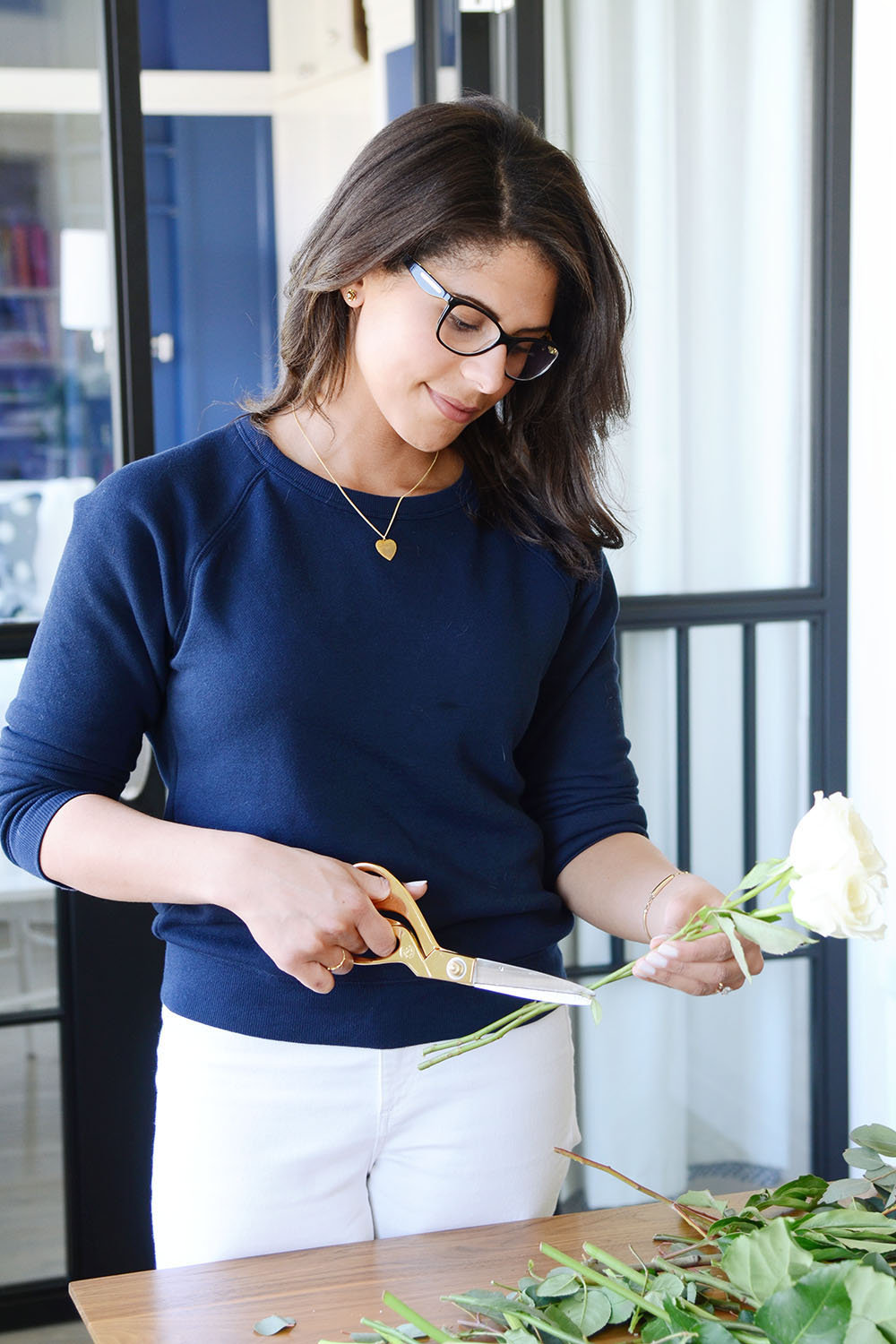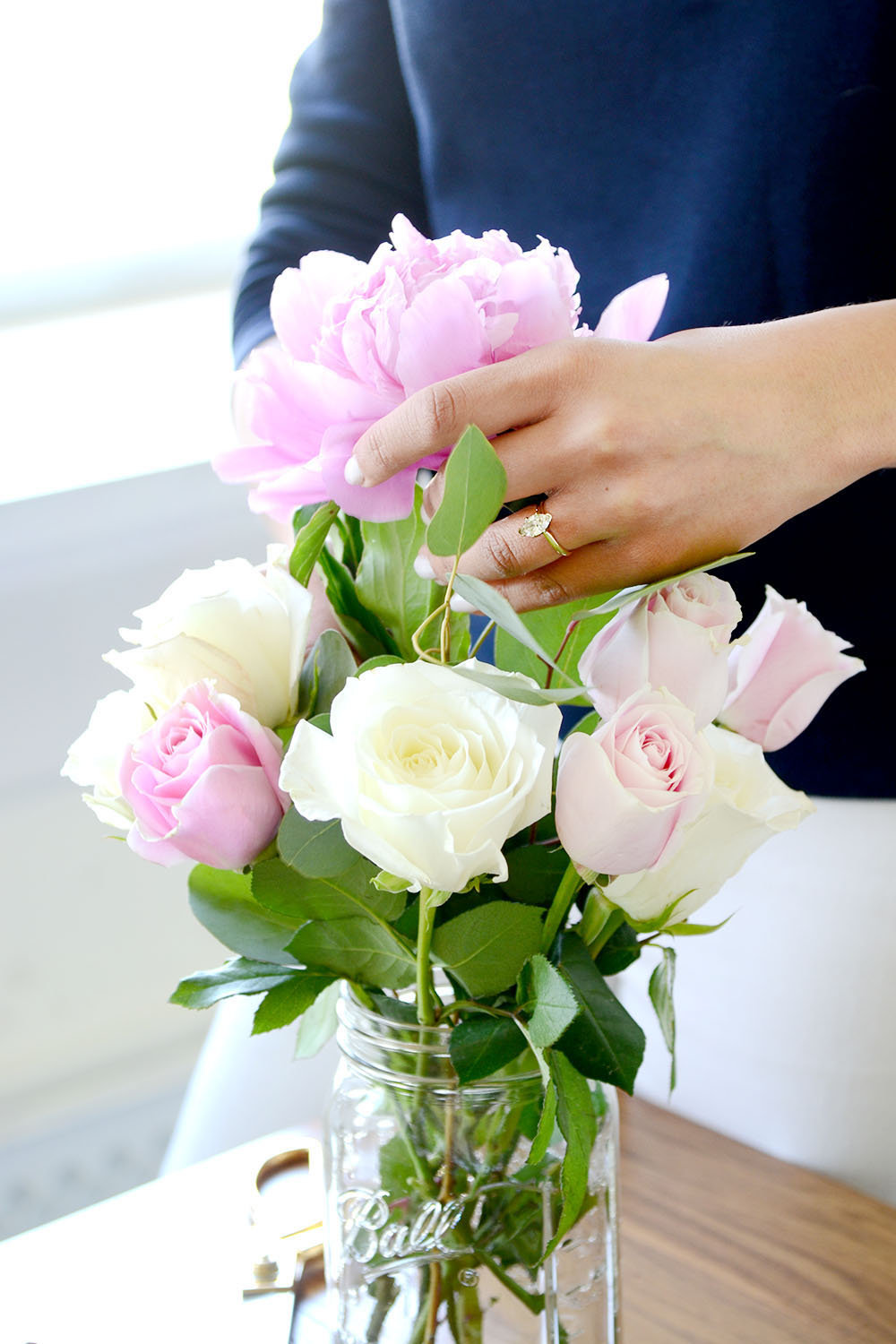 Any tips for overcoming writer's block?
If I'm stuck, I'll usually look at blogs and websites that aren't in my niche to give me fresh ideas for whatever I'm working on. So, for example, if I'm in need of wedding-related story ideas, I might look at a popular non-wedding site to see how something that is doing well there could translate to weddings. I'll also look at news websites to see if anything there sparks something.
Beyond writing, what do you like to do as a creative outlet?
In the past couple years, I've gotten more into prop styling and photography. I started collecting antiques and other beautiful props to use when styling, and arranging the props within my home was sort of a secondary creative outlet that I really love. I'm also really into flowers and floral arranging… so putting together a bouquet of flowers and arranging them on my desk next to a bunch of cool little things I've picked up at antique stores makes me really happy. I love just looking at flowers too; I follow a bunch of florists on Instagram and have a big Pinterest board of pretty flowers. Looking at them makes me feel calm and happy.
How do you get "into the zone" when you create/write?
Once I start writing, I just tend to be really in the zone… as in, it's difficult for me to get out of the zone, or even to get my attention. I tune everything out so I don't really bother with music. I can write anywhere but I've found I do my best work when I'm at a desk (so: never in bed or on the couch, even when I worked from home for 18 months). Even though it sounds silly, I really need an old-school mouse with a cord for my laptop. Trying to use the wireless Apple mouse or the MacBook Air's trackpad tends to hurt my wrists, so I'm not going to be able to do my best work. Because it's a pain to lug all those things to a coffee shop, I tend to prefer to just work from a home office/desk.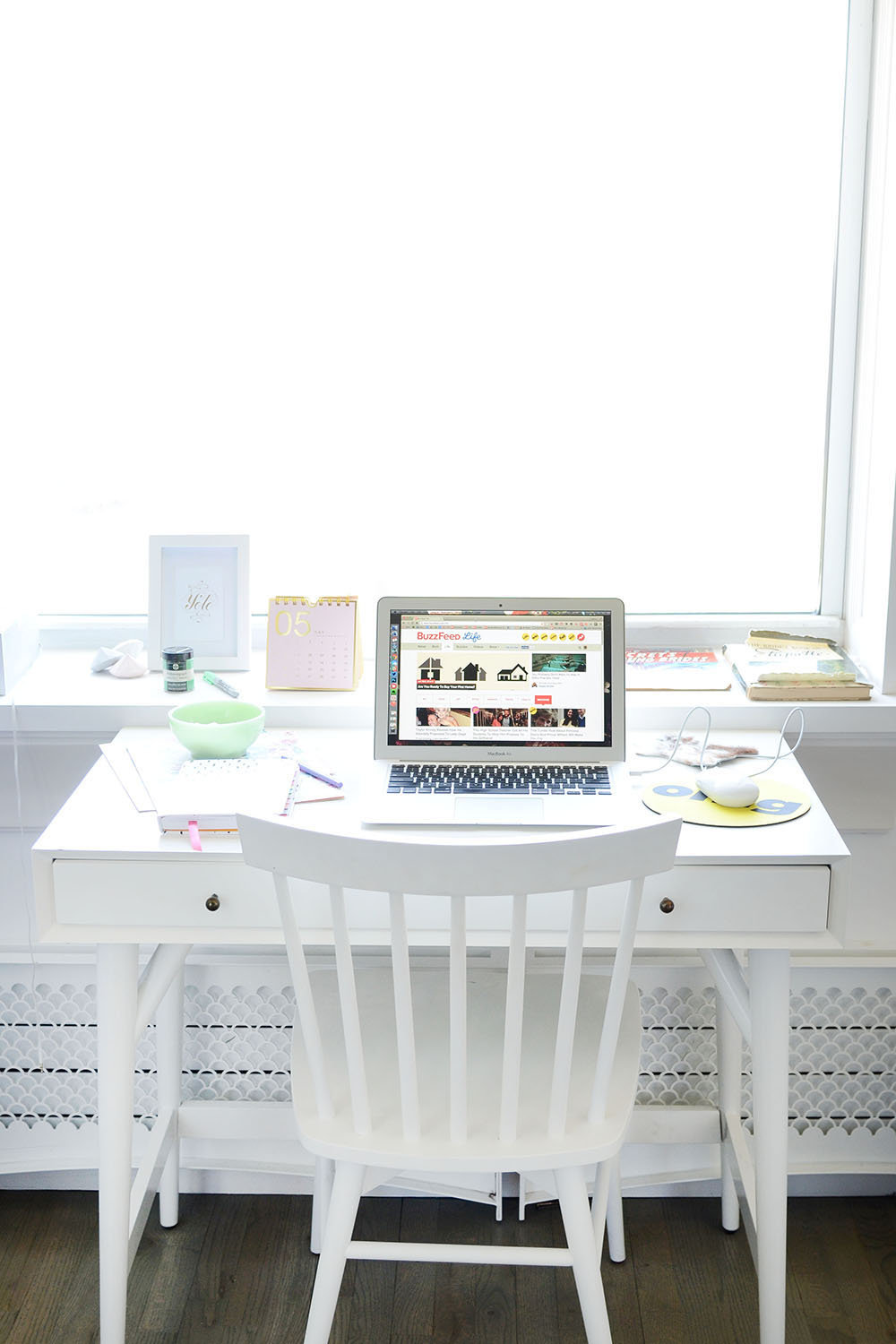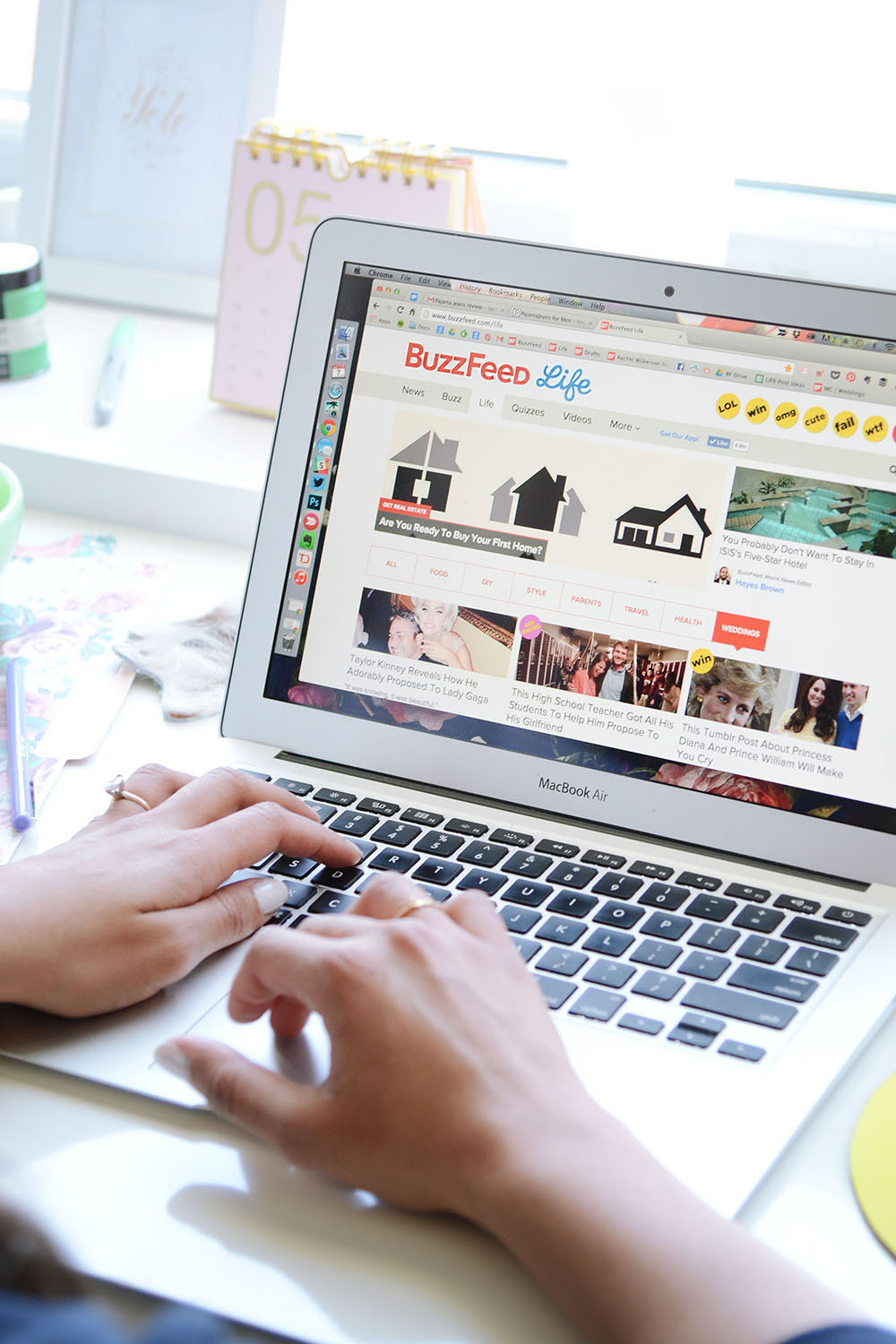 What are your key pieces of advice for those starting out in journalism?
Learn to take your own photos and edit them, learn to write code, and use whatever social media tool you're most comfortable on. (Five years ago I would have said "start a blog" but you may be better off starting a Tumblr or a Twitter or an Instagram.) Being able to do all those things yourself and having a platform where you can show off your voice and your talents is so important.
Who are your favorite authors and/or journalists?
I have a huge career crush on Ann Friedman. And of course Mindy Kaling and Caity Weaver. I also think Roxanne Gay is just phenomenal. And Lindy West is a fucking force.
What do you like to read?
Everything! I've always been a bookworm, and I love blogs and magazines too. With regard to books, I'm drawn to non-fiction, and preferably things with a social history or women's history angle. I read Liar, Temptress, Soldier, Spy: Four Women Undercover in the Civil War
in January and thought it was fantastic; it also represents my literary tastes pretty perfectly. Beyond that, I'm drawn to humorous essays, feminist essays, and smart people writing about race and class…I use Pocket to keep track of the things on the Web I want to read (it's the BEST if you always have too many tabs open) and I browse the app each morning and evening on my commute and catch up on my reading.
If you were to write an autobiography, what would be the title?
If I had the answer to that question, I'd be writing that book right now! Seriously… I've often thought about writing a book but I can't quite decide what the title or angle should be. It would definitely be a collection of essays, but beyond that, I'm not sure what to focus on.
It's Saturday morning. You have no plans. What does your day consist of?
I mean, in reality it probably consists of spending too much time on Instagram in bed and running errands before working on a writing or photo project. But my ideal Saturday consists of the following: breakfast out (I LOVE breakfast food), some kind of movement (so a great workout class, or just a power walk with a friend), and then doing some shopping/exploring. I'm actually not really into shopping for clothes and I try not to spend too much when I'm shopping… but I love browsing for home items and stationery, and going to antique shops. I'm drawn to those kinds of stores because you can usually find something really cool and unique for under $10… the kind of purchase that will put a little spring in your step without leaving you broke. If I do all of those things while also having an awesome hair day, I'm going to be really happy.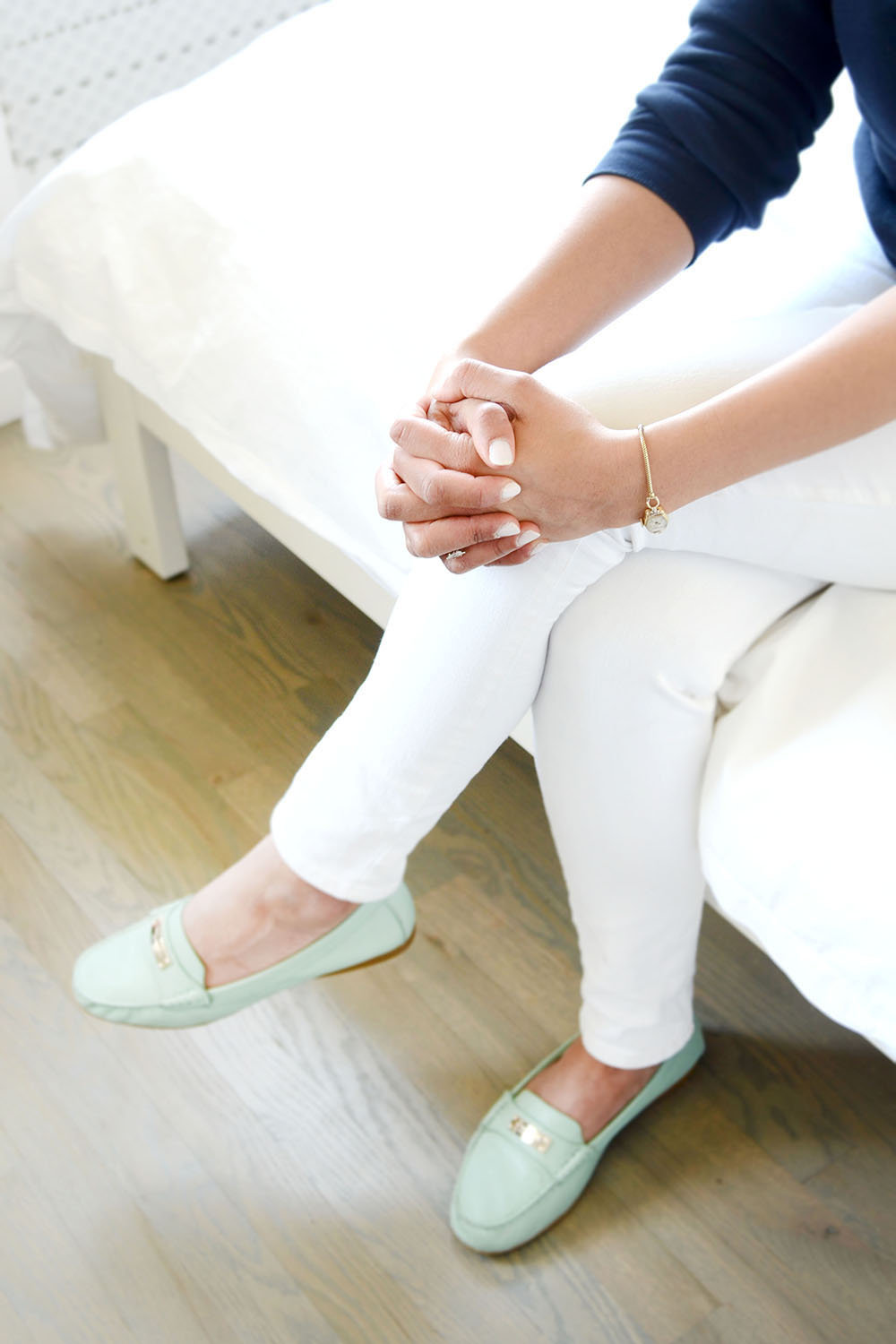 What does being creative mean to you?
Of course it's about creating new things, but for me it's really about re-thinking the way things have always been done and finding new, better ways to do them or say them. And I pretty much always want my work to improve the lives of those around me. So if it motivates, makes someone feel more connected and less alone, or just makes their life easier in some small way, I feel like I've done my job and used my powers for good.
Rachel Wilkerson Miller Links to Follow: Website | Twitter | Instagram | Pinterest