Rachel LeBeau of Heart Magazine
You know what kind of women we love? The kind that have the courage to take an idea and turn it into reality. That's exactly why we love Heart founder Rachel LeBeau, who's journey toward launching her own magazine is filled with, well, a whole lot of heart. Read on for insight into the biggest things she's learned about publishing her own magazine, and why breaking free from the quest for perfect is so important.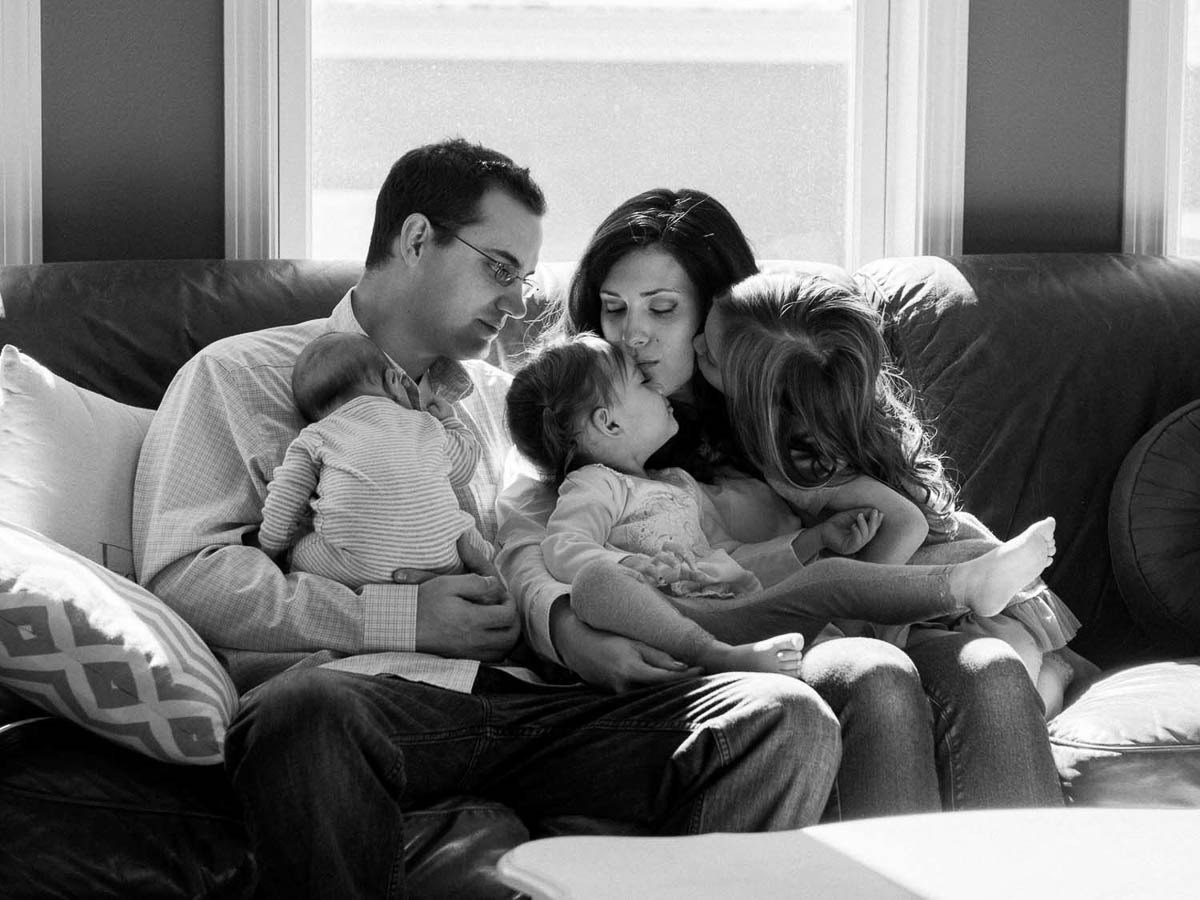 The Elevator Pitch
My name is Rachel LeBeau. I'm the creator of Heart, a print magazine on a mission to help women find beauty in their stories. I am married to my high school sweetheart and we're raising three kids in Wyoming.
Who or what inspires you?
I am inspired by changes that make an impact; I love starting a new project and seeing results whether that be at home or at work—if I can see the progress, I'm all in (hello, vacuum lines on the carpet once a week). Abstract ideas are hard for me, but if I can really envision myself being positively impacted by something, I'm ready to go for it immediately.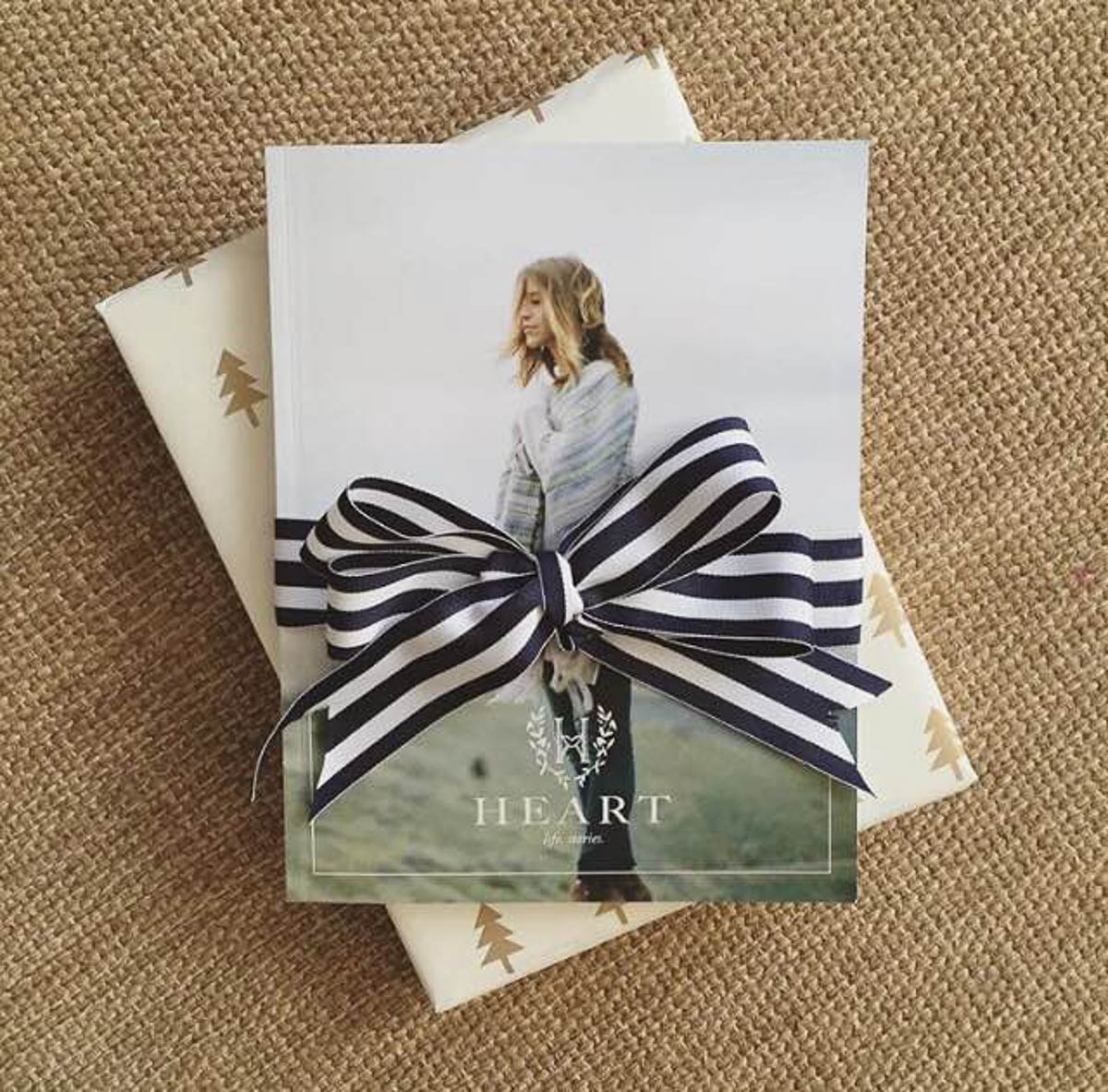 How did you come up with Heart? What was the inspiration behind it?
I decided to start Heart after our youngest, Henry, was born with heart disease. I've been a lifelong guarded person—never laughing too loud to avoid hurting too hard—but his birth made it impossible continue going on that way. He needed and deserved our love and fierce protection, no matter the insecurity of the outcome. It made me realize that our time is finite, and that if there are things we want to do and be, the time to go for it is now.
Tell us about your journey toward getting the magazine published. How did you start? What are some of the biggest things you learned along the way?
Publishing a magazine was both easier and harder than I anticipated. I often think I can do things myself, but that's not only silly but impossible in this business. I sought out as much help as I could get, and from there, it's been a year's worth of trial and error. Things are constantly evolving—we're learning more, trying new things, and doing our best to remember why we started in the first place. We've learned two really big lessons along the way:
Nothing is as big of a deal as you think it is. Yes, things will go awry. You'll mess up, you'll forget things, you'll feel like people are copying you. But in the grand scheme of business and most definitely of life, none of those hiccups are deal breakers. You have to let things go. Take big deep breaths, control what's truly within your control, and do your best to let the rest go.
You are not defined by what you do. Of course your business is defined by what you put out, but you, the person, are not a combination of your successes and failures. You are a worthwhile person no matter how many likes you get, items you sell, accolades you receive, or praises you don't get. It is very rewarding to do work that you love, and it can feel like the most important thing in the world. But really, what matters most is giving love and being loved. You are enough and you are doing enough, regardless of what happens at your desk.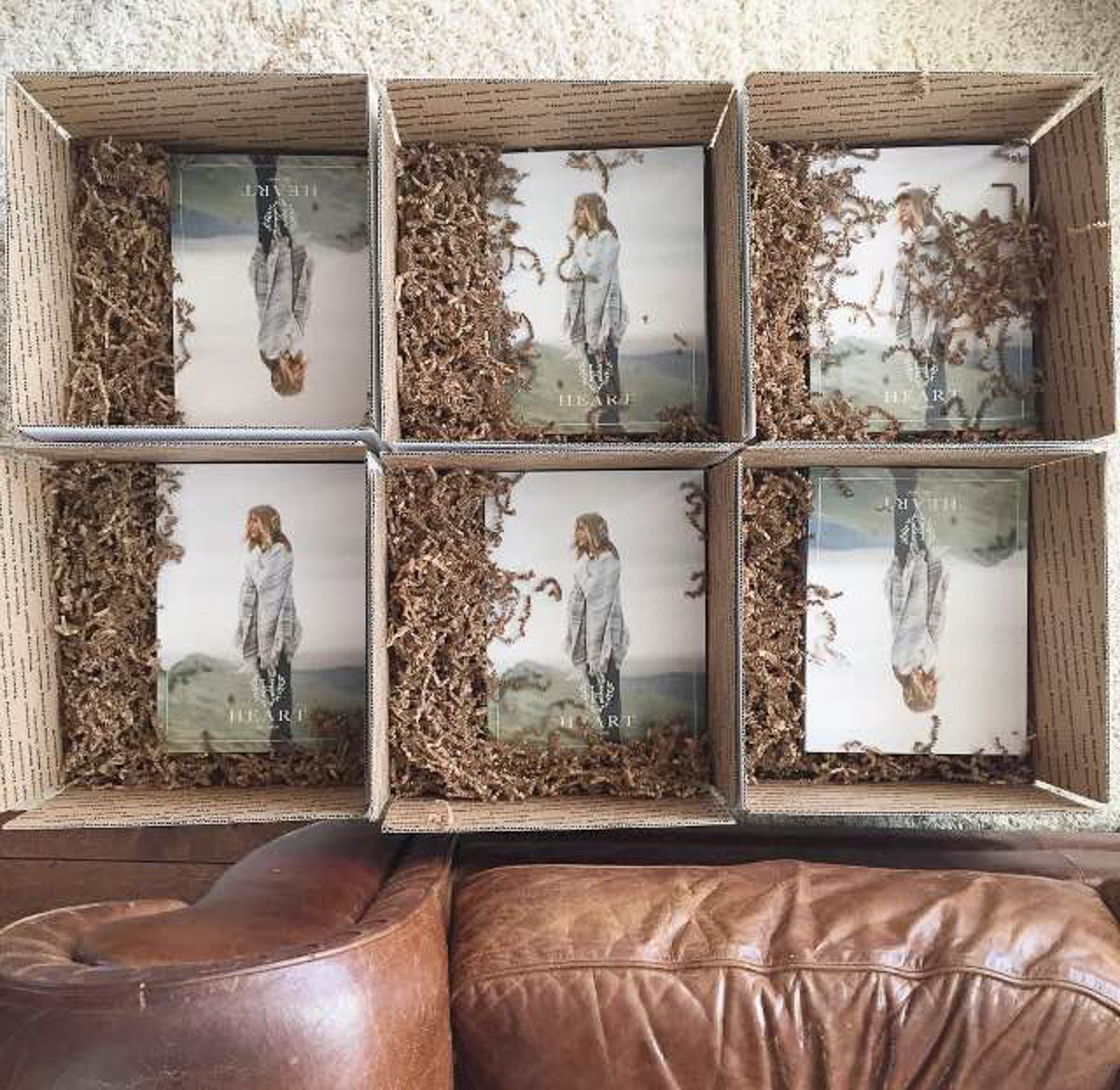 Heart used Kickstarter as a way to raise money for launch. What was that experience like? Did you find Kickstarter to be a helpful platform?
Oh, Kickstarter. The month we used KS to crowd found was probably the most stressful month of my life. In the same breath, it was absolutely invigorating. I think many people make the mistake of thinking Kickstarter will be an easy way to earn money, but we can attest that is not the case. We had a daily calendar of to-dos for the entire month—people to reach out to, emails to send, which graphics we'd share, what our swag would be, how many times we'd allot for posting on social media, etc. It was nuts. On top of it all, Sara lives in Houston and I'm in Wyoming, so between that distance and me having kidney surgery two weeks into our fundraising period, it was a huge test for us. As stressful as it was, we both think of it fondly because we were forced to be super focused and remain positive no matter what. It was an excellent test of moxie, that's for sure.
Where do you see Heart in 5 years? Where do you see yourself?
I hope that in five years, Heart is going strong. I hope women continue feeling encouraged by our content, and comfortable in sharing their hearts with other people. Our team would love to have more facetime in the coming years—maybe some monogrammed chairs in a shared office where we can overdose on bean dip and gummy bears on a weekly basis. I hope our team is happy and fulfilled in all aspects of life.
In five years we'll be celebrating our 13th wedding anniversary, have a twelve-year-old, nine-year-old, and seven-year old. Hopefully Henry will be healthy, and we'll all still make cookies once a week. I also hope the kids will continue to enjoy our Friday night dance parties and don't think their parents are too lame. I hope we are still fiercely in love and willing to work hard for each other. And maybe by then the kids will be of the age to sleep in a little.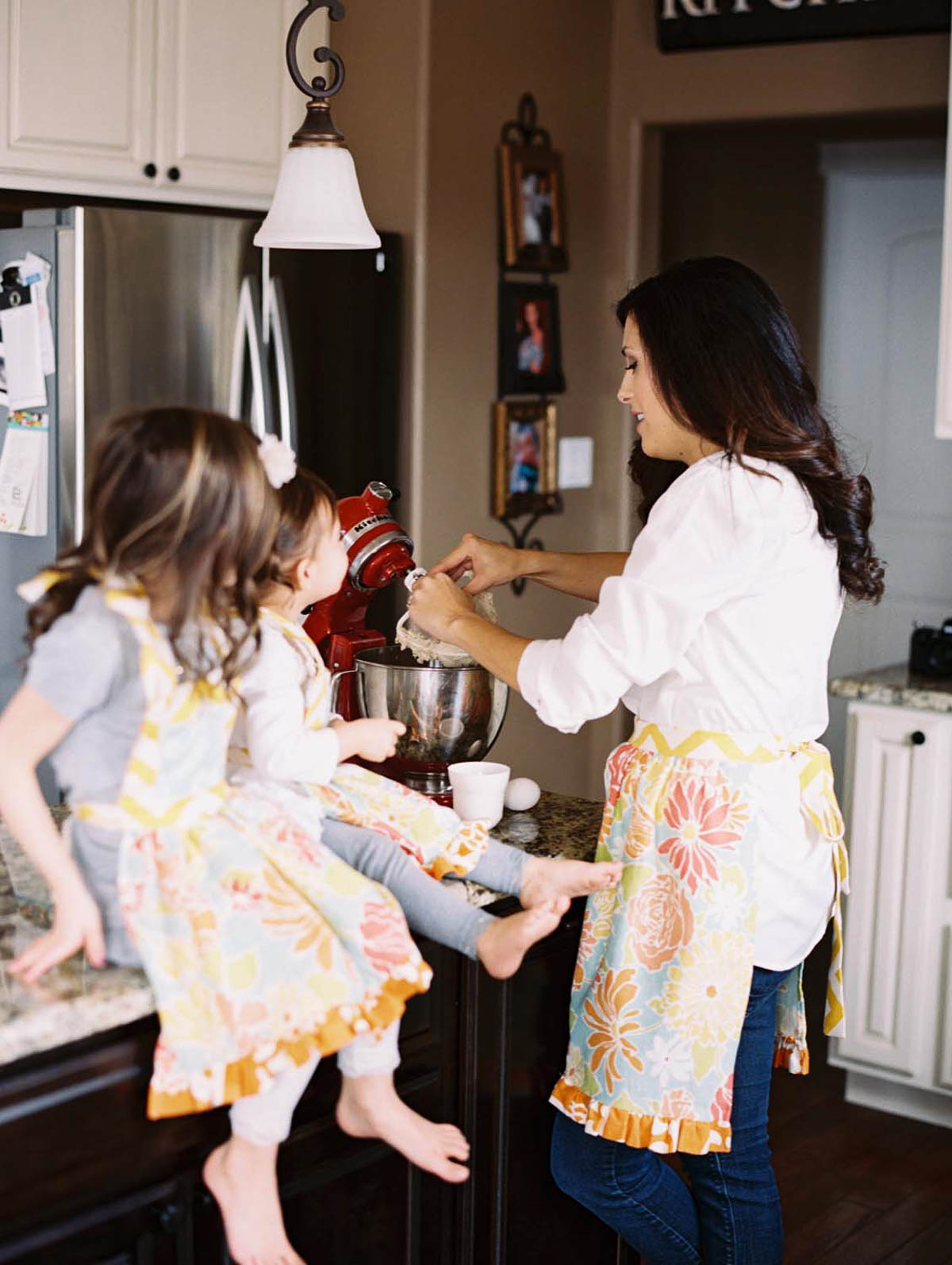 Your opening letter of Heart mentions your intention to inspire others to take a break from the quest for perfect. How has your personal quest changed since starting the magazine?
Abandoning the quest for perfection is no easy feat. This is something I struggle with every single day in nearly every area of my life. Heart has helped remind me that even though perfect seems like a good idea, it's really just something to hide behind, and I don't want to spend my life hiding. I want the people I love to know that I love them. I want the things that I wish for to be things I see through. I want my family to remember that I played and I laughed and it was OK when big messes were made. I want them to know that they came first, far before any needs for me to be perfect.
After reading Heart, it's clear that there's a takeaway for readers that all stories are worthy of sharing, and we all face unique struggles in our lives. What has been a unique struggle of your life and how did you overcome it?
I have always struggled to believe that I have something to offer. It seems like everyone has all sorts of big talents and skills, and I've kind of waited all my life to know what those things are for me—what am I good at? What can I give? But over the last few years as a mom, I have realized that those things I'm looking for may not be as big as I was expecting. Having a child with health issues has really forced me to value what I can do. I can't take away the pain when he is in it, I can't stop his heart from declining should that happen again, I can't say he'll never have to endure a scary doctor visit or do things he doesn't want to do, but I can be the one he wants when he's scared. I can be the one that picks them up from school and makes popcorn. The one who makes up songs they'll have in their heads years later. I can be the one who makes their favorite dinner and gives them a lifetime of special. And while at 13, that might not have seemed like a big enough calling to get excited about, it feels plenty big now.
I taught middle school English for six years before starting Heart, and my favorite thing to teach all year was Martin Luther King's Your Life's Blueprint. He says, "If you can't be a pine at the top of the hill, be a shrub in the valley. Be the best little shrub on the side of the hill." It brings tears to my eyes even now because I know that you don't have to be the biggest, or brightest or fanciest or most perfect to be hugely valuable.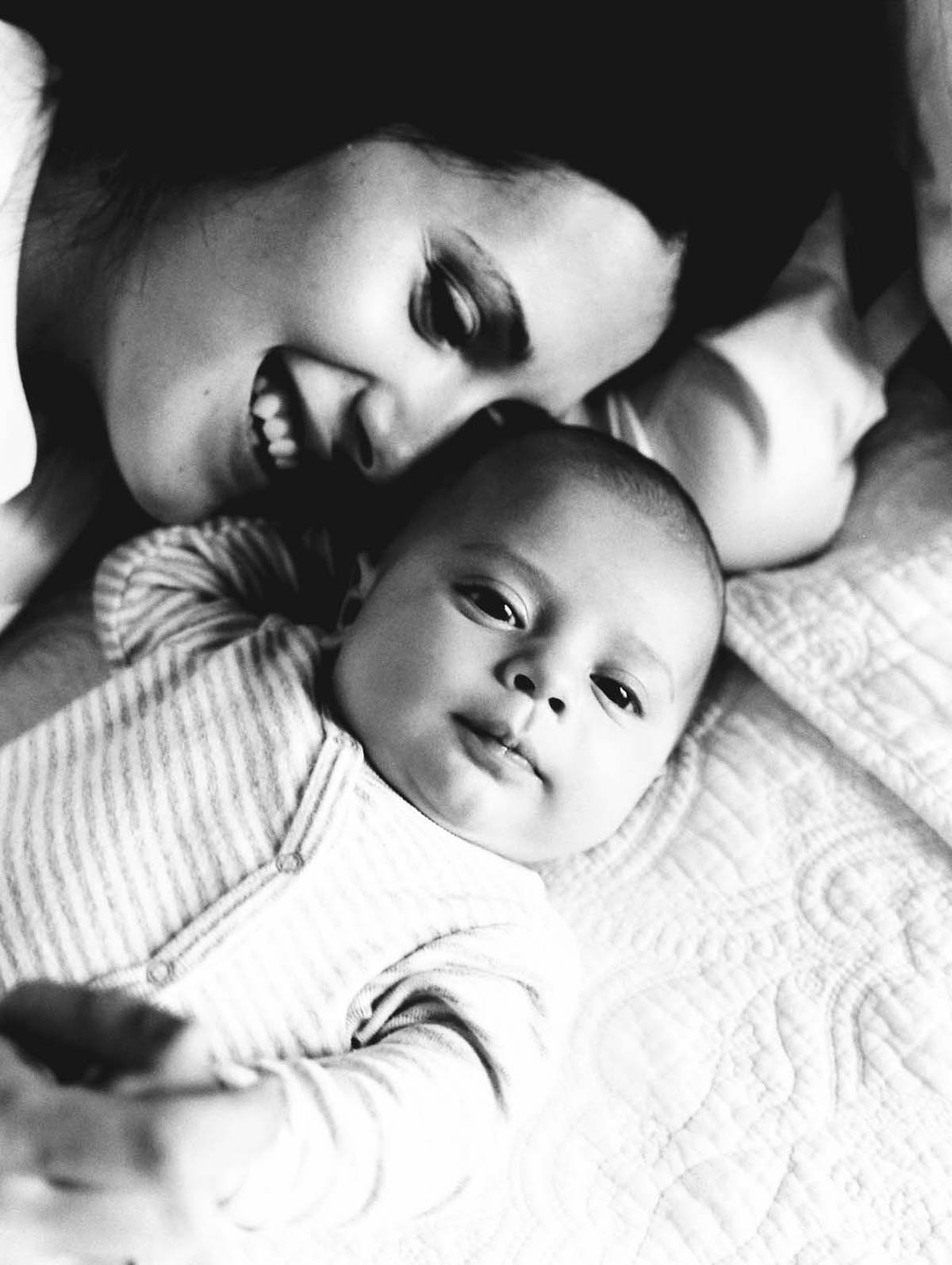 What are your top pieces of advice for unearthing the goodness in life?
My favorite way to find goodness in life is to take breaks. It seems like natural instinct to sit still until the problem is resolved, but most of the time that only digs the hole deeper. A change of scenery makes for a change of heart. When things aren't going my way, I leave the office, walk to the mailbox, make cookies with the kids, or drive to Sonic for a gigantic fountain drink. There is good stuff all around if we break from the hard things, even if just for a minute, and actively seek out a change of heart.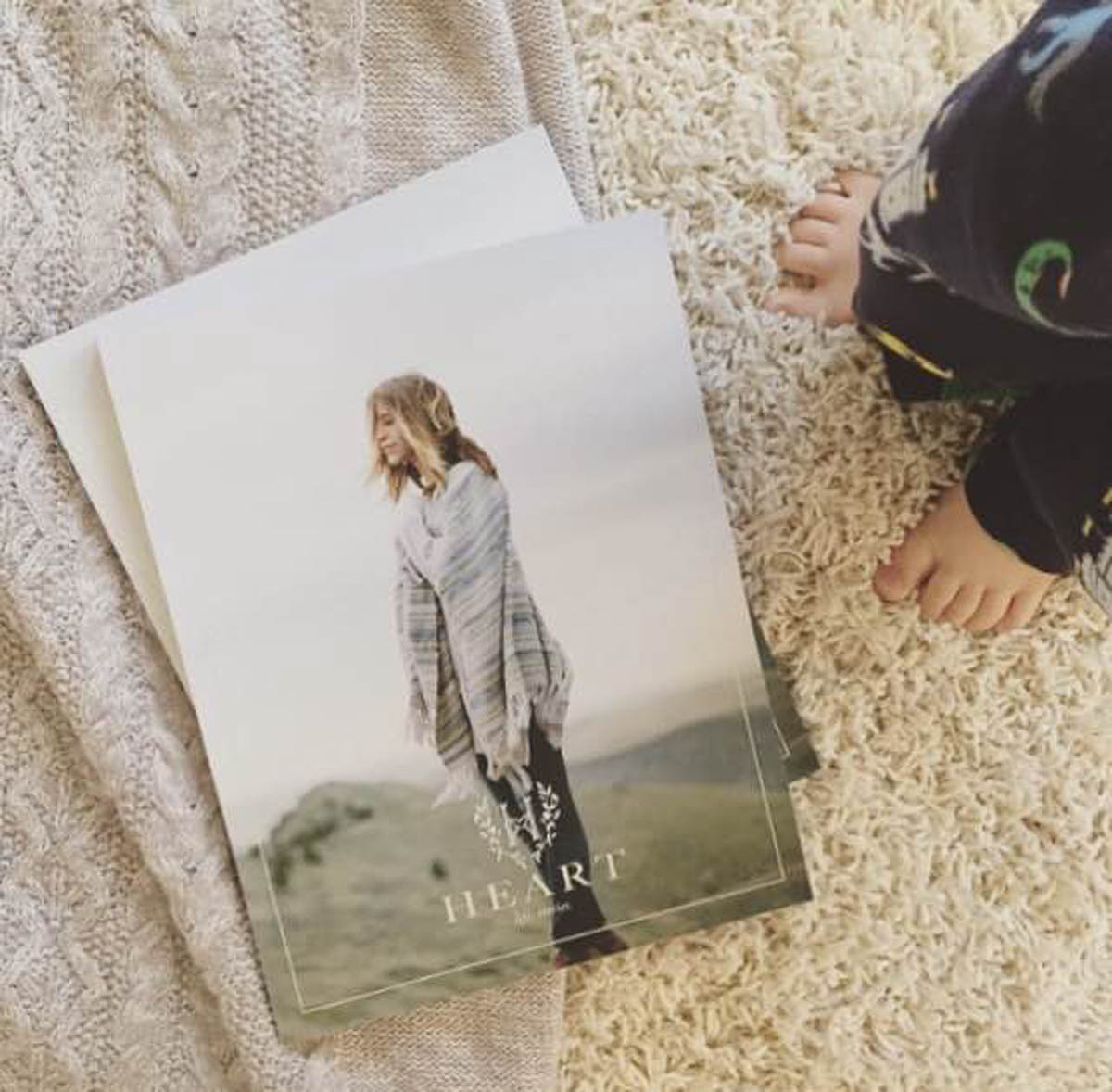 Starting a magazine from the ground up is no easy feat! How do you use your creativity in entrepreneurship? What does being creative mean to you?
I believe the most important thing to do with our creativity is to not be afraid of it. We're so often looking around to see what others are doing, and it makes us feel like what we're doing isn't good. I'm notorious for crumbling up papers or banging my hand on the desk because something doesn't look like I thought it would, but allowing those moments to happen opens us up to see things we wouldn't if we played it safe. Some of the best things in life are found after the mess, so as much as I like things neat and orderly, I try to honor ideas that excite me, regardless of whether they seem scary.
Rachel LeBeau Links To Follow: Heart Magazine | Instagram | Facebook | Twitter