The Only Cookie Recipe You'll Need This Holiday Season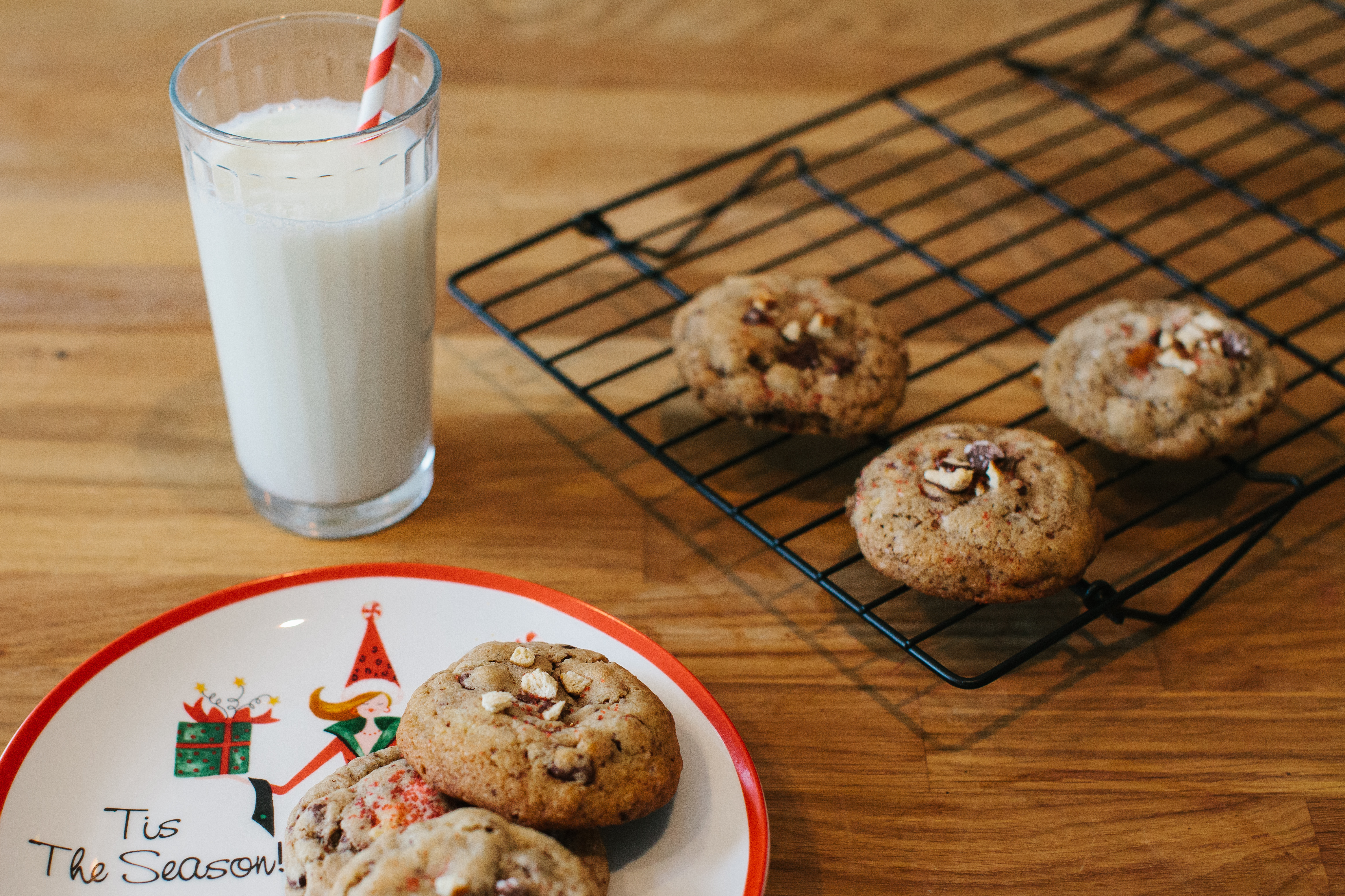 Christmas time is finally here and nothing says Christmas more than freshly baked cookies with a hint of peppermint.
One of my favorite traditions growing up was baking cookies with my family. My mom is the cook in our house, but my dad is the cookie baker. I always remember when I was little my brother and I would sit at the counter, while my dad beat the dough and added more vanilla than the recipe called for. "A little extra vanilla never hurt anyone", my dad would say while eating all the raw cookie dough. Yeah, the extra vanilla might not but the raw eggs in that dough might…oh dad.
As I got older we had a hard time getting everyone together to bake cookies, so I started doing a cookie exchange with my girlfriends. Every year a few days before the holidays we would get together to bake cookies and drink wine while catching up! It has become one of my favorite holiday traditions with friends and I'm thinking these cookies are going to be the perfect ones to exchange.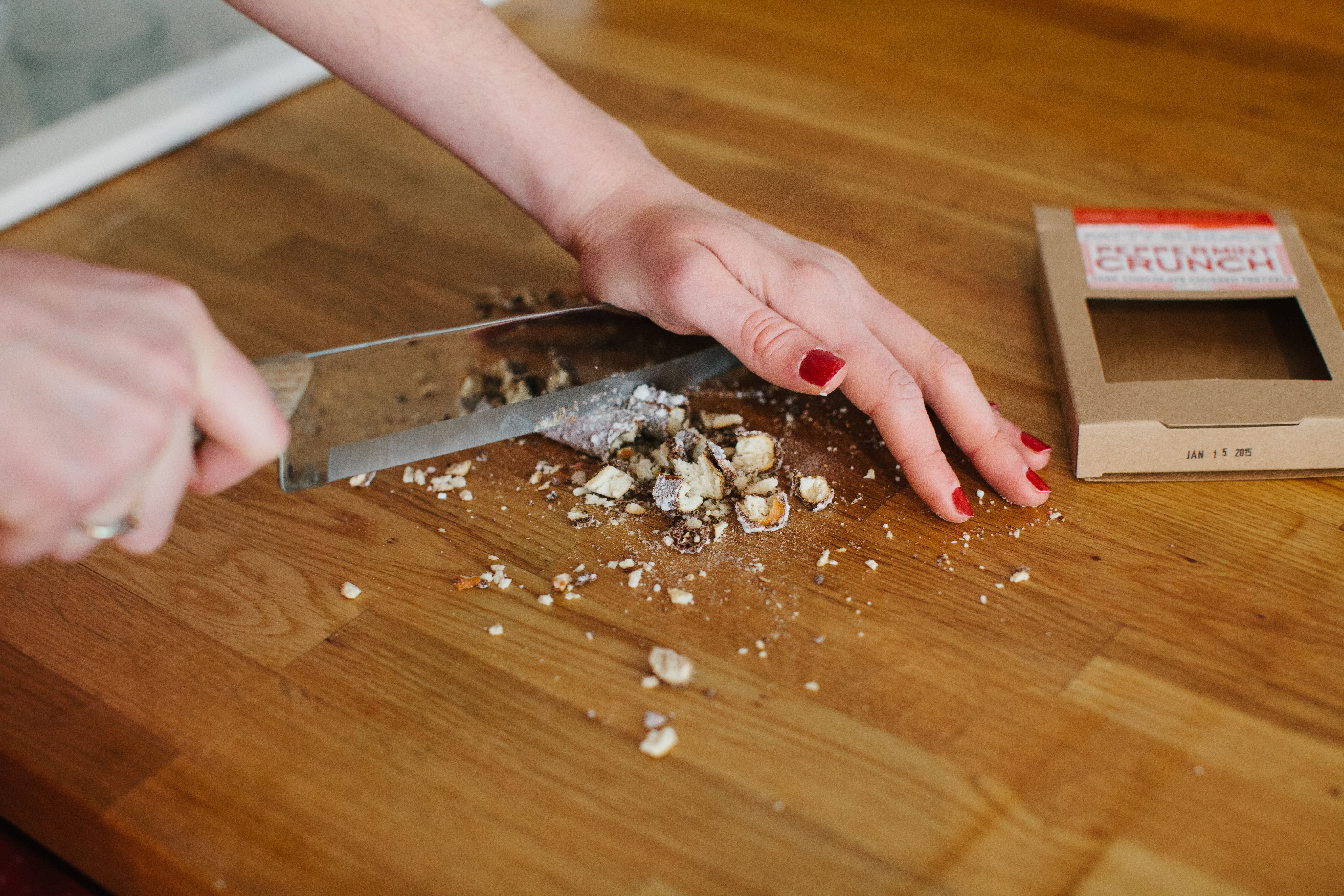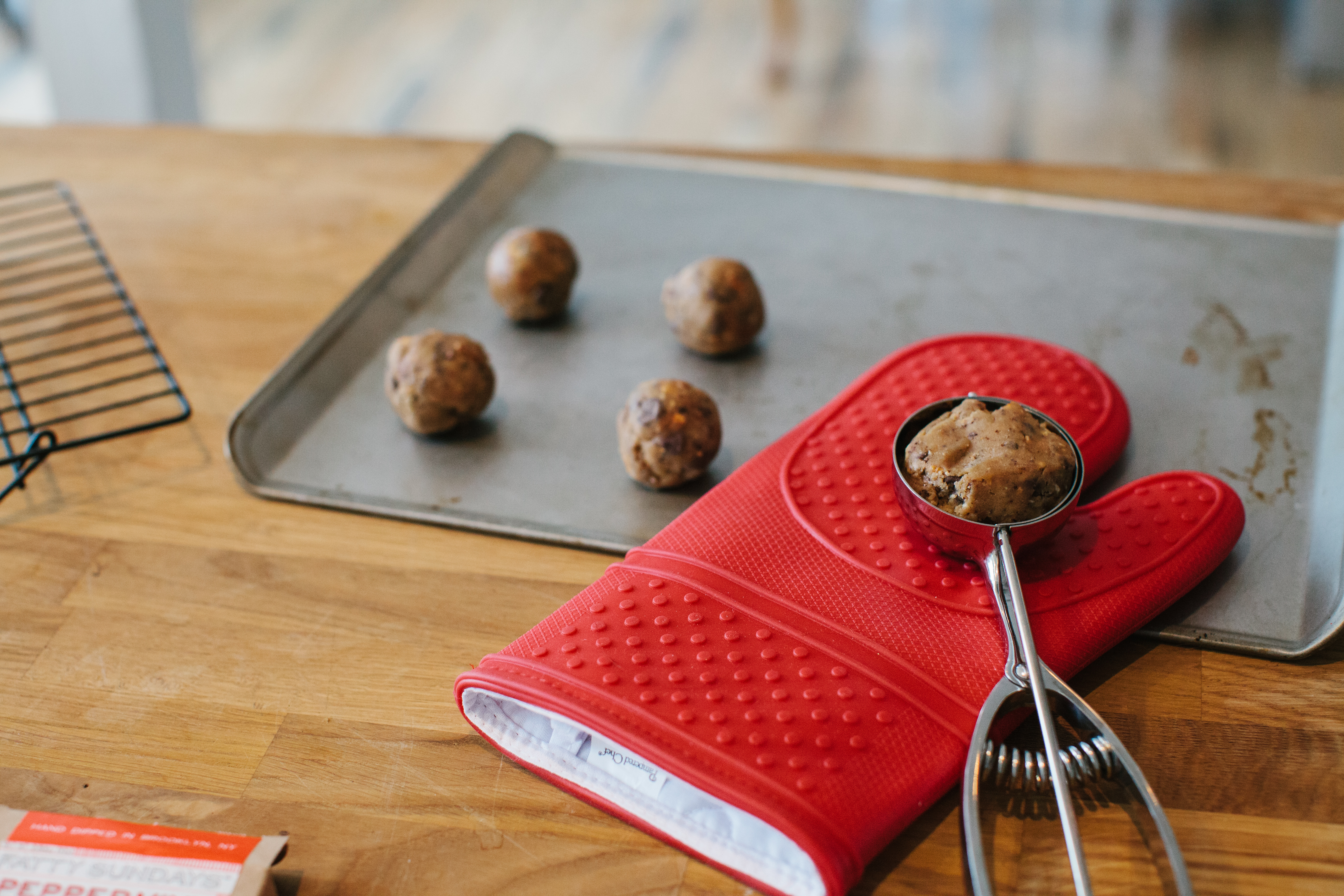 Peppermint Pretzel Chocolate Chip Cookies
Recipe adapted from Averie Cooks
Prep Time: 15 Minutes
Cook Time: 10-12 Minutes
Yield: 10 Medium/ Large Cookies
Ingredients 
1/2 cup Unsalted butter, softened
1/2 cup Brown sugar, packed
1/4 cup Granulated sugar
1 large Egg
2 teaspoons Vanilla extract
1 1/3 cups All-purpose flour
1 teaspoon Cornstach
1/2 teaspoon Baking soda
1/8 tsp Salt
2 packs of Fatty Sundays Peppermint (Dark Chocolate) Pretzels
1 cup Semi-sweet chocolate chips
Instructions
1. Preheat oven to 350F
2. To the bowl of a stand mixer fitted with the paddle attachment (or large mixing bowl and electric mixer) beat the butter and sugars until light in color and fluffy.
3. Turn mixer down to medium speed and add egg and vanilla (little extra, of course). Beat until well combined.
4. In a separate bowl combine flour, cornstarch, baking soda and salt. With mixer running on slow, gradually mix the flour combination into the butter mixture until well combined.
5. Chop pretzels with a large chopping knife to desired size. Set aside two pretzels to use for toppings.
6. Add chopped pretzel and chocolate chips to mixture and mix on low speed until just combined. Dough will be very thick.
7. Using a large cookie scoop, 1/4-cup measure or your hands, roll into balls, and flatten slightly. Top with a few pieces of pretzel from the pile set aside.
8. Optional: Chill dough for an hour or two for thicker cookies.
9. Using a baking sheet with a Silpat or well sprayed with cooking non-stick cooking spray, place dough mounds on baking sheet, spaced at least 2 inches apart and bake for about 10 to 12 minutes. I kept mine slightly undercooked since they will firm up when cooled.
10. After slightly cooled, sprinkle with red sugar sprinkles for added festive look!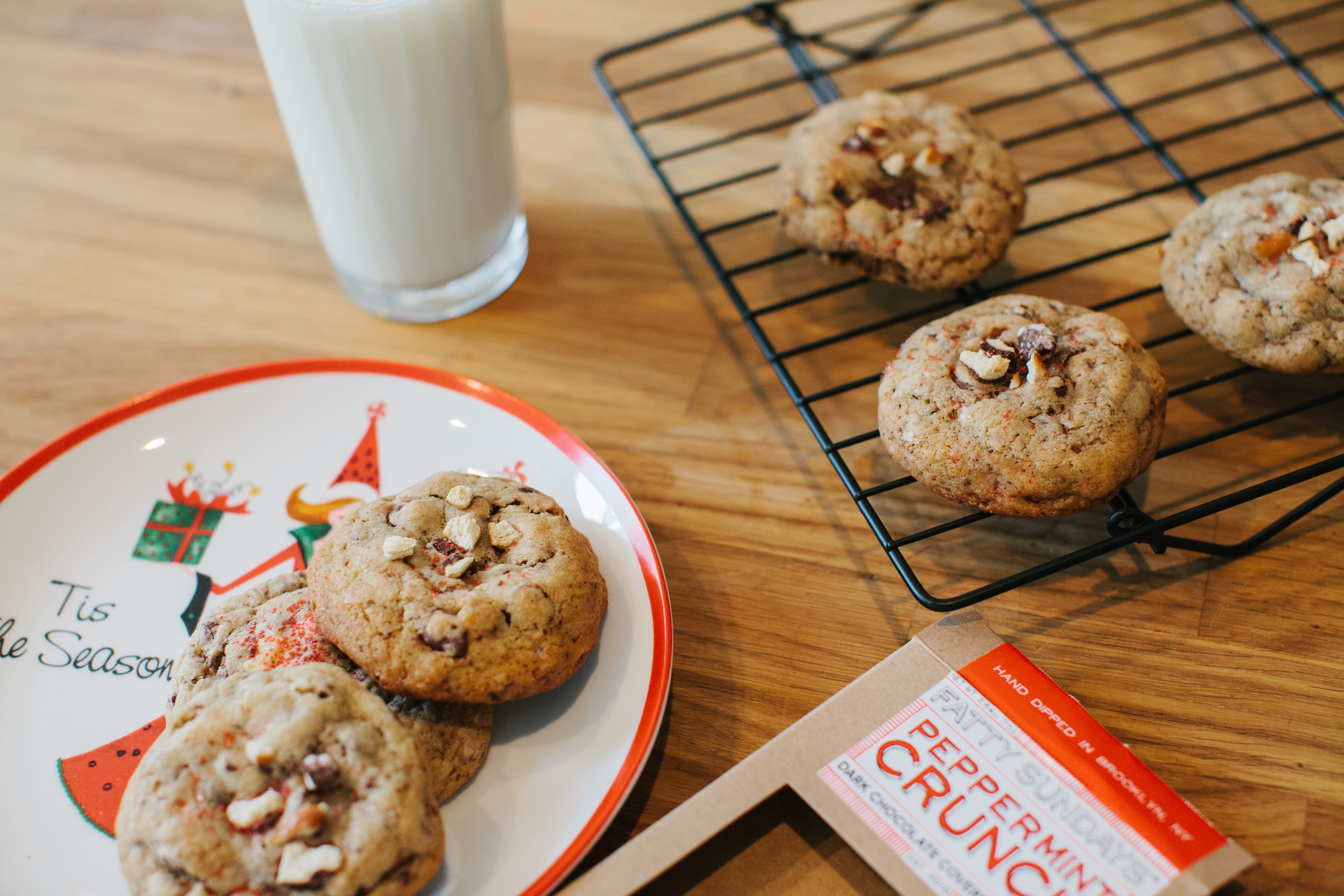 What is your favorite holiday recipe? Any family cookie recipes you've grown up with?
---
 About The Author: Megan Patterson is a Chicago based fashion & lifestyle blogger over at Sparkles and Sprinkles. Inspired by DIY projects and sweet treats, Megan hopes to inspire young women to share their personal sparkle in today's world.