Discover Stumptown: A Portland Weekend Guide
Portland Oregon – you know it as a town that's proudly weird, chock full of delicious donut shops and populated by the happiest of hippies. And while you're not too far off, there are even more amazing spots and shops that Portland has to offer. From delicious coffee shops to beautiful boutiques, and the tastiest affordable restaurants – Stumptown really has it all. If you find yourself in the area, here's our Portland weekend guide of places to try.
Restaurants                
Bollywood Theatre: It's everything you could ever really want in life: Delicious Indian food served in a quirky, cool Bollywood themed theatre. I went to town on their delicious chicken curry and Kati rolls with paneer and am still dreaming about them weeks later.
               
Taqueria Nueve: I'm a firm believer that you can tell a lot about a city by how delicious their tacos are, and from my experience at Taqueria Nueve, Portland is a definitely awesome place. Their tasty tacos and super delish margaritas are a local favorite, and best of all it's totally affordable (so you might as well order lots of tacos, right?)
Other Notable Gems
Katchka: Amazing and authentic Russian small plates and snacks. For those of you who adore pickled herring and cabbage: this one's for you.
Hot Pot City: Sure, it's nothing crazy-fancy – but if you want delicious, authentic hot pot on a cloudy day in Portland, Hot Pot City is the best of the best. This buffet style restaurant lets you make your own hot pot at your table, and it's so good you'll go back for second (and third) helpings.
Food Trucks
Pyros Pizza (1204 SE Hawthorne): It's both a food cart and a full wood-fired oven, which makes for the greatest pizza in town! This local favorite makes darn good pizza at a price you can't beat – win-win!
Kim Jong Grillin' (46 SE Division): Owned by Chopped constant Han, this cart is chock full of delicious Korean faire. Try the Bibim Box with bulgogi or the KJG hot dog if you're a fan – both are awesomely delish.
Nongs Khao Man Gai (SW 10th & Alder St.):  It might just be chicken and rice, but for some reason it's the best chicken and rice you'll ever have. There's something magical in the ginger sauce, and the organic chicken is just too darn good – you need to try this ASAP.
Treats
Voodoo Donuts: A PDX classic, known for crazy cereal concoctions, eclectic décor and voodoo shaped donuts. If you're stopping in Portland, you have to make the great pilgrimage to pick up at least a few Voodoo donuts to see what all the fuss is about (and I promise, it's worth waiting in that long line for.)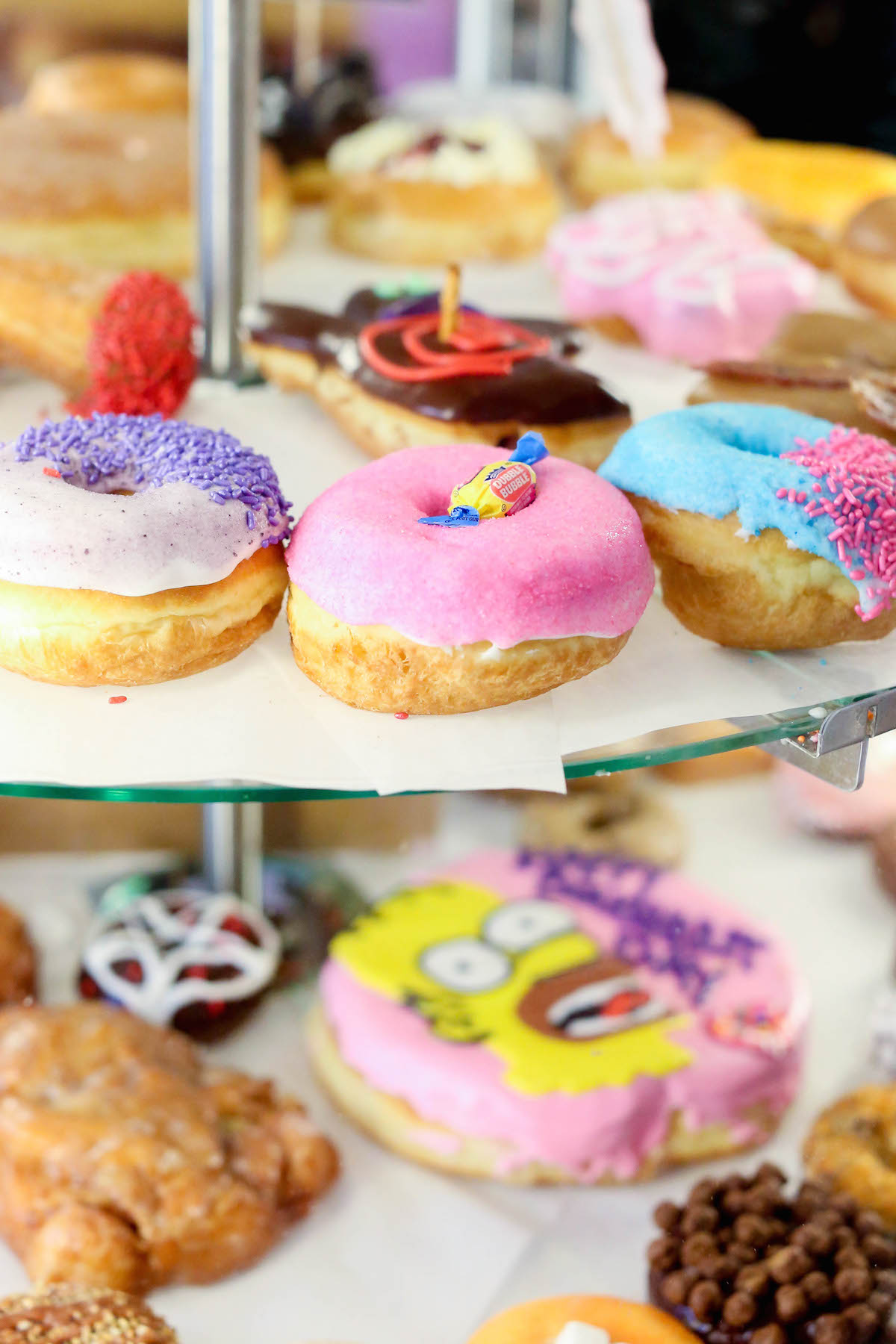 Salt & Straw Ice Cream: If you're an ice cream lover (and really, who isn't?) this place is for you. Known as one of the best stops for sweets in the city, Salt & Straw offers an array of incredible flavor combinations and freshly baked waffle cones. Inspired by famous Portland food trucks (including flavors like, "kimchi and rice", or tahini and cardamom"), crazy flavor combinations and favorite classics – there's an ice cream everyone will love at Salt & Straw.

Blue Star Donuts: A local told me, "Voodoo is where tourists go, but Blue Star is where the locals go", and I can totally see why. While it's not as over the top as Voodoo, the innovative flavor combinations (blueberry bourbon basil donuts, anyone?) are seriously divine. Plus, if you're not one for 30-minute lines, this shop will definitely win over Voodoo in your book.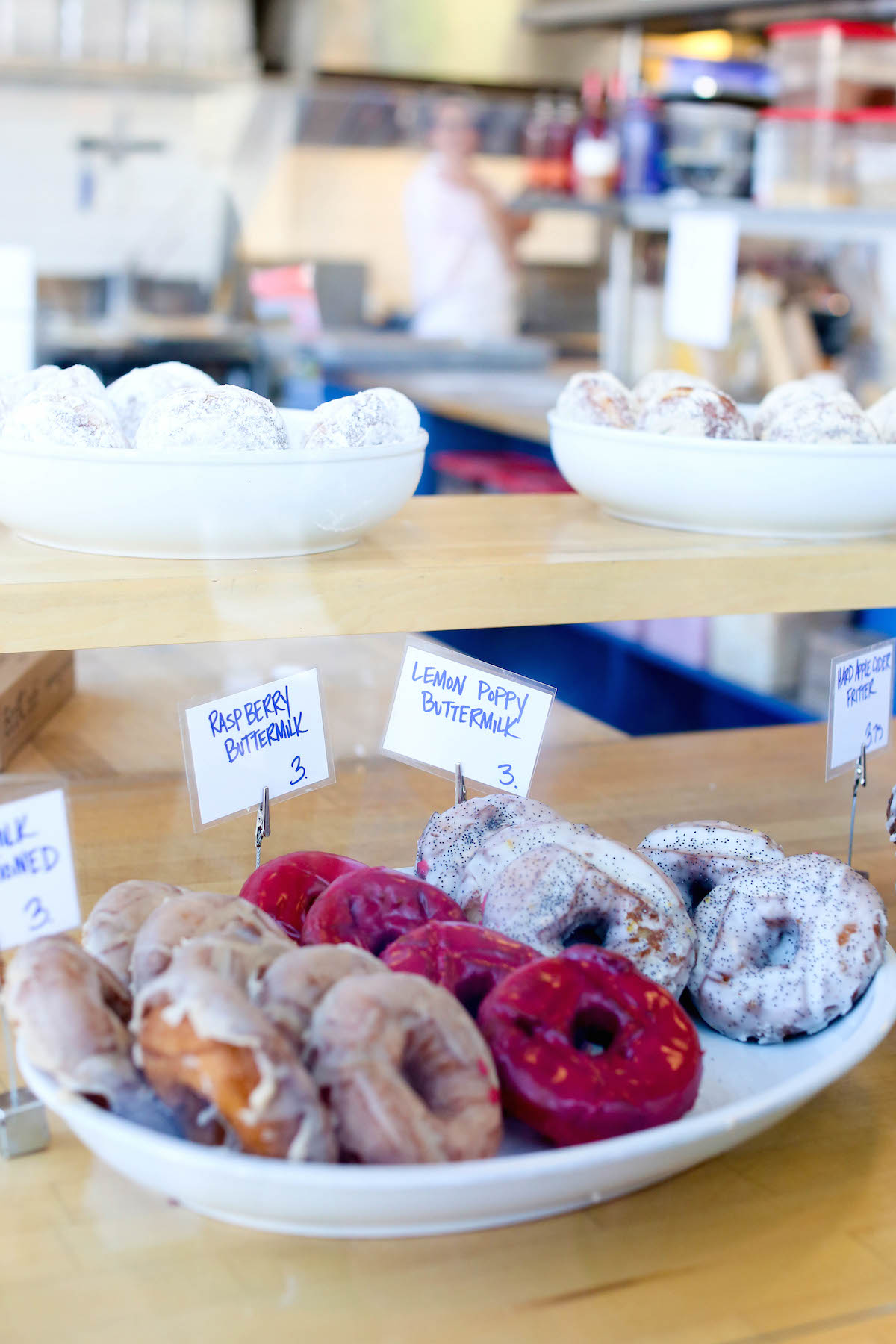 Petunias Pies & Pastries: The girliest, cutest, most perfect bakery shop of (maybe) all time – if you're into that sorta thing. I loved the cupcakes and tasty cookies (try the cowgirl one if you're a chocolate chip cookie fan!)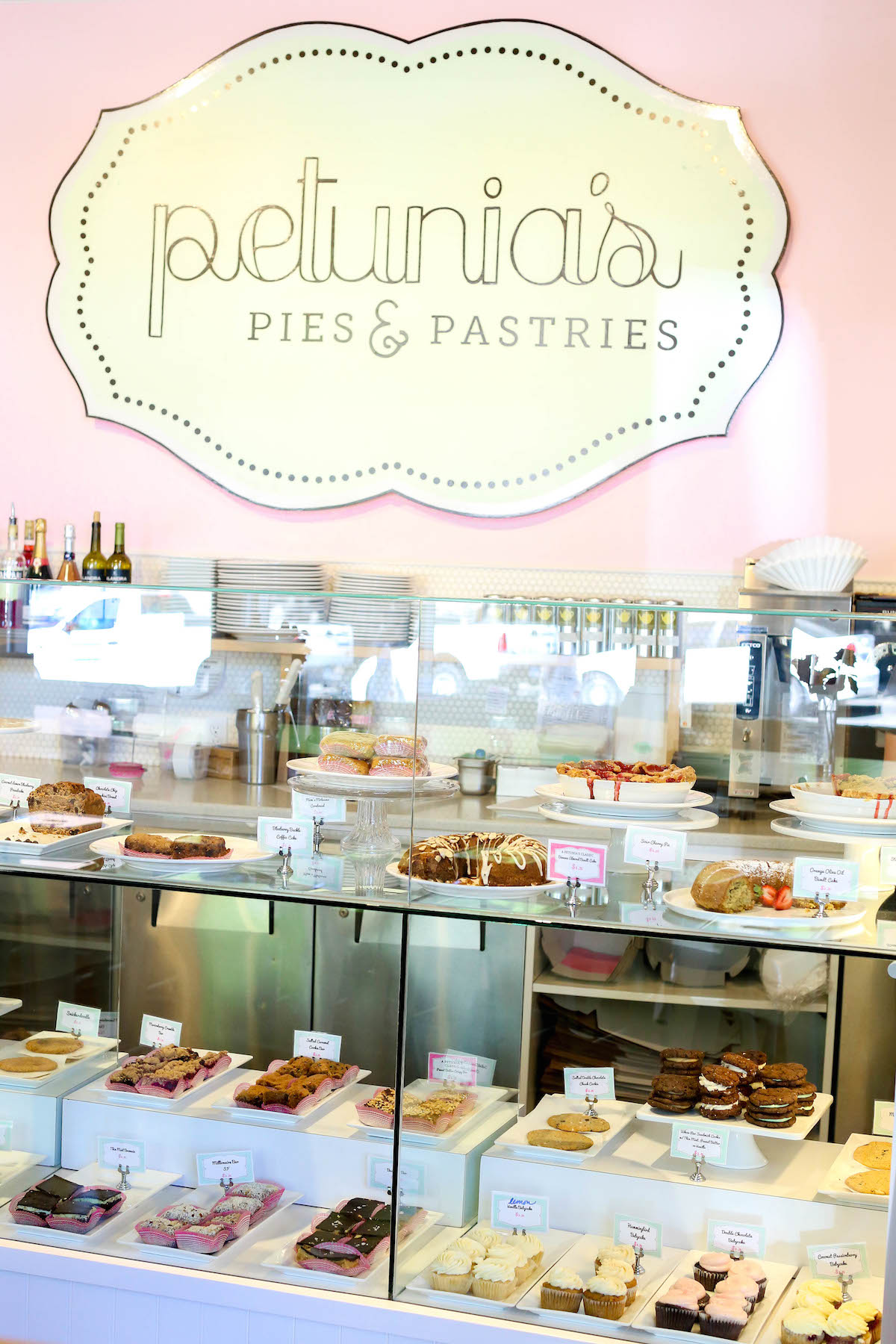 Black and Pink Waffle Shack: Waffles for breakfast, lunch and dinner! Having a waffle stand is a pretty awesome business model – especially when you offer everything from the classics to a waffle sandwich BLT. If you're looking for a break from donuts, swing by Black and Pink Waffle Shack to get your fill.