Planting an Herb Garden You'll Actually Use
Let's be real, planting an herb garden isn't rocket science, but planting one that you'll actually put to use is a bit harder. I remember the first time I planted one. I was so excited about my window box planters and filled them with all kinds of basil, thyme, rosemary and mint and soon found that I had way too much thyme, not near enough basil and that mint was taking over the entire (miniature) garden. 
What I learned was that, while it's easy to buy herbs and plant them in dirt, I should have thought about what plants I was actually going to use before I bought them all. The unused herbs dried out in the summer heat and I felt like I had wasted my money. Luckily, with a little planning, you can plant an herb garden that you'll actually use! Here are my top tips…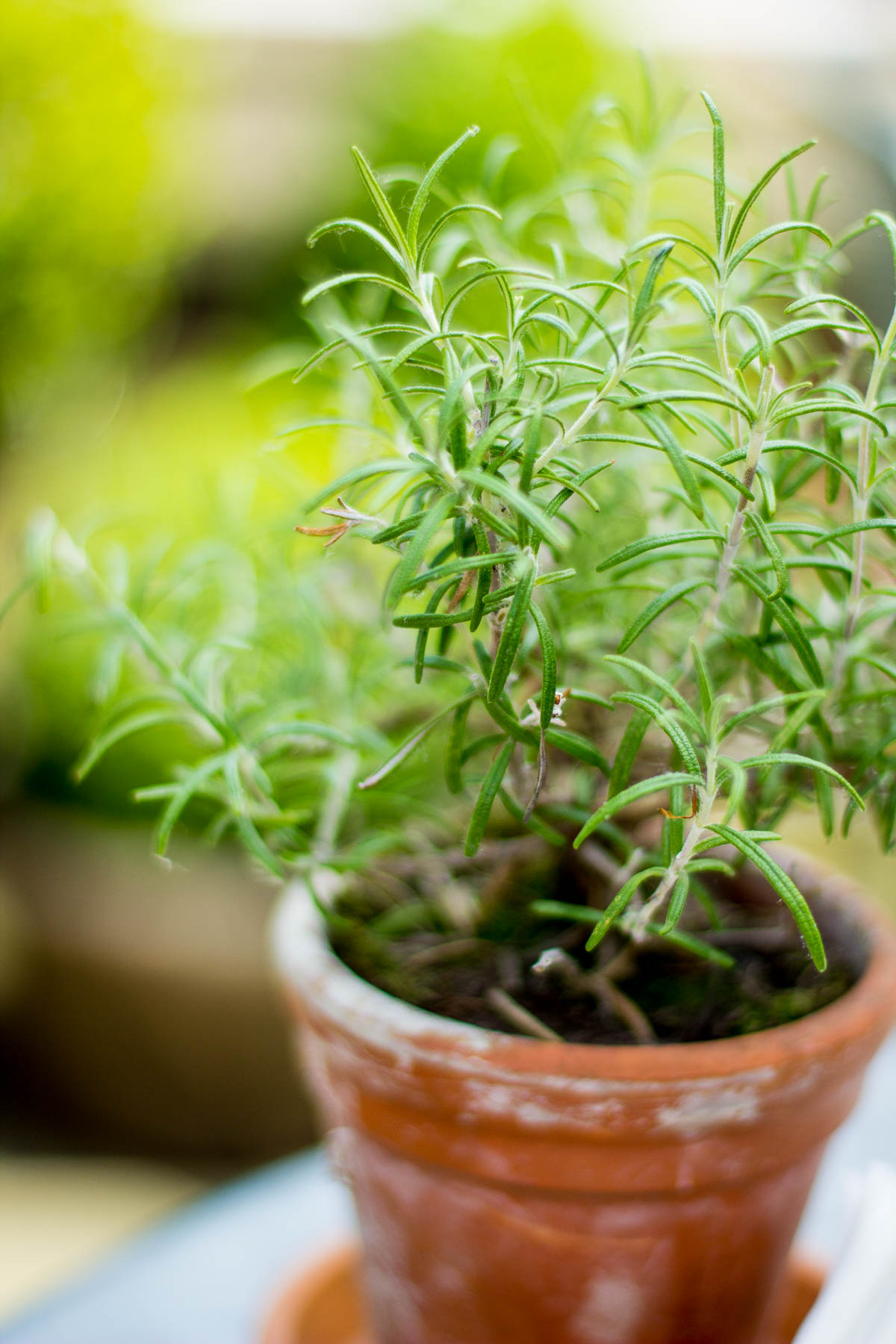 Think About What You Eat & Drink
Thinking about what you might actually use these herbs for will help you narrow down which ones to plant. You'll get your use out of them and knowing they're part of your dinner will help to remind you to water them. There's usually some unique varieties of herbs at the nursery, don't be afraid to try a few new ones, just be sure you think you'll use them!
Read Up on Plants
Some need more water and sunshine than others, so make sure you plant your herbs with other varieties that have similar needs. Typically there are short directions on what each plant needs when you buy them, so it'll make it easy to make sure they're getting the right amounts of sun and water to keep them alive.
Buy More of Your Favorites
Think about what you'll be using the most and buy an extra plant or two to keep up with your meals all summer long. We use basil, rosemary and parsley a lot, so having extras of those is a huge plus!
Get Pots
If you don't have a dedicated garden space like many of us city dwellers, pots will work just fine! Just make sure you get the proper size of pot for each herb. The basil plant I bought was larger, so I made sure to give it a larger pot. We also use it a lot, so this allows it more space to grow. I don't use thyme and oregano as much so I use smaller pots for them. Mint tends to takeover a garden, so be sure to plant it in it's own separate pot.
Plan Your Meals
Plan specific meals to use the items in your herb garden throughout the summer. If you're left with extras, give them away! We always end up with a lot of basil at the end of summer, so we make basil pesto and give it to friends!
Get Creative
Fresh herbs can be used for so many different things! Let their true flavors shine with pasta and fresh herbs or jazz up your butter by adding herbs. Adding fresh herbs to chicken is a no-brainer, but it's also delicious on fish like this roasted salmon with herbs. If you're feeling really wild and creative, fresh herbs can also be used in desserts and drinks to add a whole new dimension. I love the looks of this plum and thyme prosecco smash! What are your favorite ways to use herbs?