Paige Thompson of Folisi Design Studio
Meet Paige Thompson of Folisi Design Studio — a gifted graphic and web designer residing in Nashville. Paige is a creative through and through and when she's not conceptualizing amazing logos and designs for clients, you can find her drawing, painting, decorating, or spending time with her husband and fluffy golden doodle, Gunner. We love the way Paige has been able to infuse her unique style and creativity into all aspects of her life. Today she's walking us through her design process and talking about one of the most memorable moments of her life.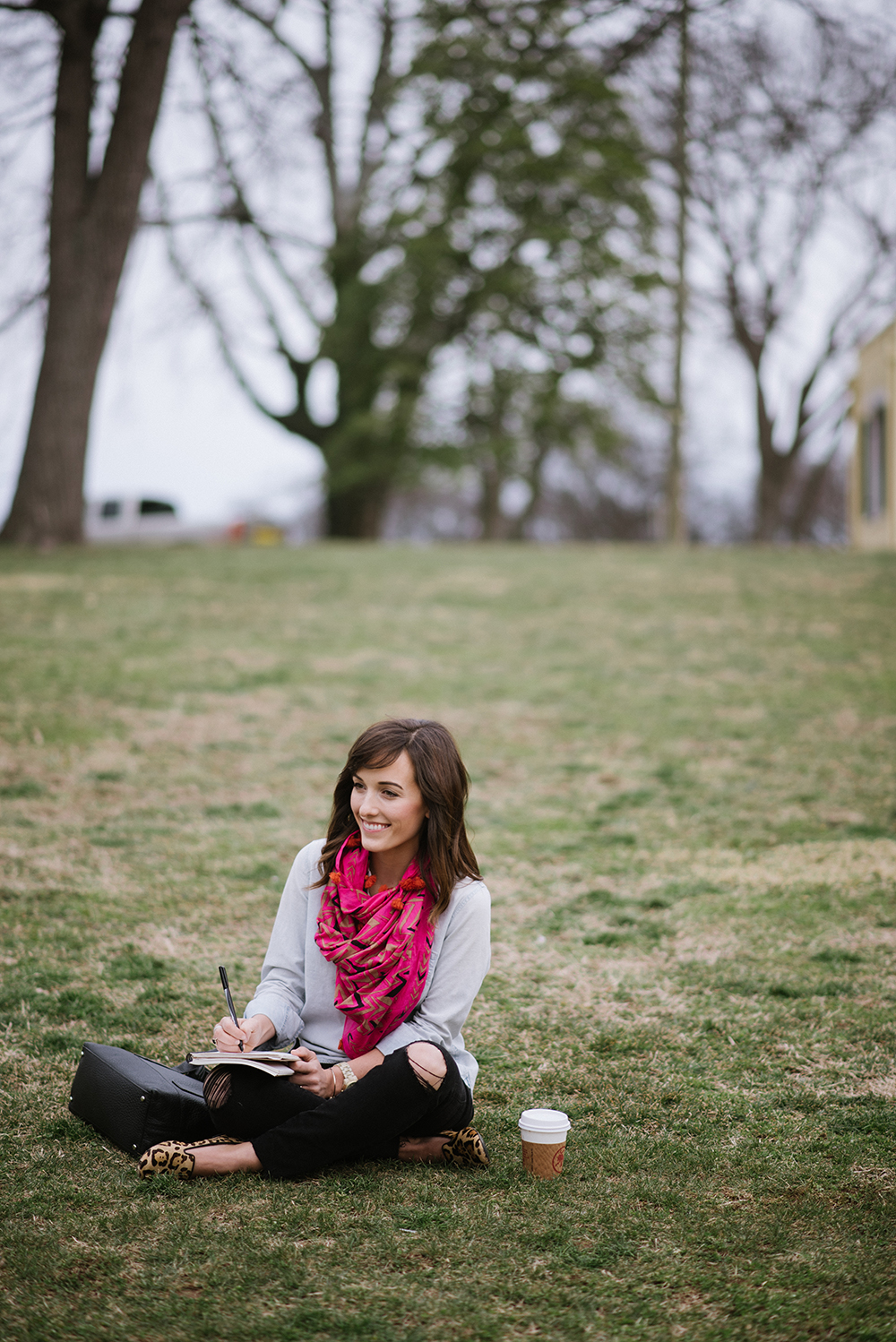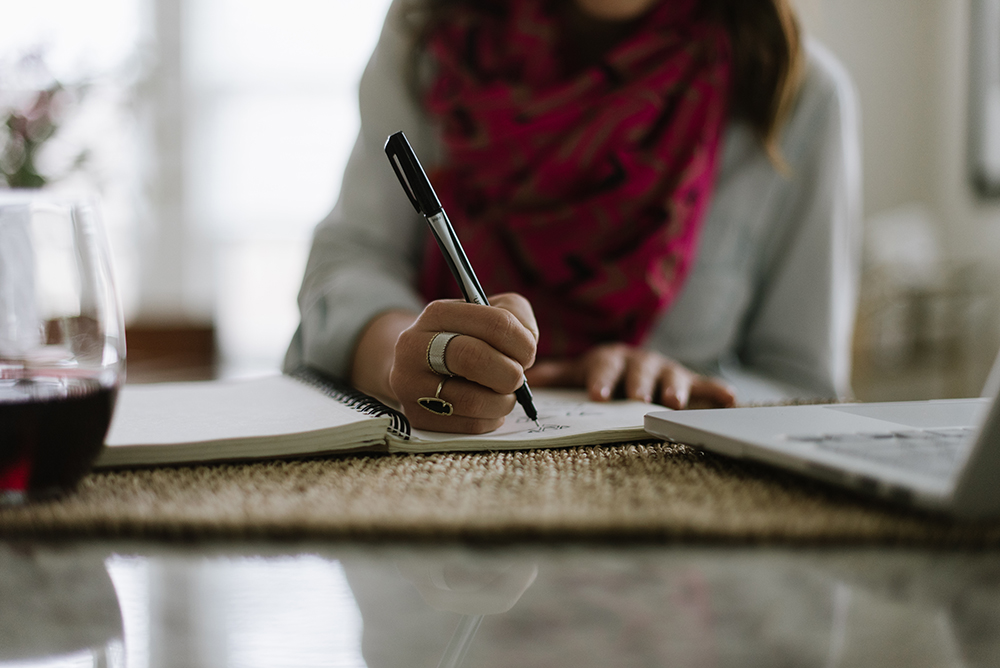 Who or what inspires you?
I draw inspiration from new experiences and adventures; traveling has always been a great source of fresh ideas. Apart from that, I'm inspired by the challenge of taking something complex and simplifying it to reveal the truly necessary and defining elements of life and design. Visually, I am consistently drawn to and inspired by linear and geometric designs.
What was the top takeaway from portfolio school and how did it change your design style?
Sketch until you think your hand might fall off, never miss an opportunity to collaborate, and find a mentor, but more importantly, listen to what they have to say. Portfolio school didn't necessarily change my style, but it definitely helped me develop and define my style.
A logo is an icon that represents an entire brand. How do you condense all that a brand stands for into one visual?
Since the brand is the first connection you have to your audience, I always make sure that my clients' brands reflect the essence of who they are by developing words at the beginning of our process to represent their brand. Throughout the process of design, I measure myself against those words and make sure the end product evokes those feelings from the audience.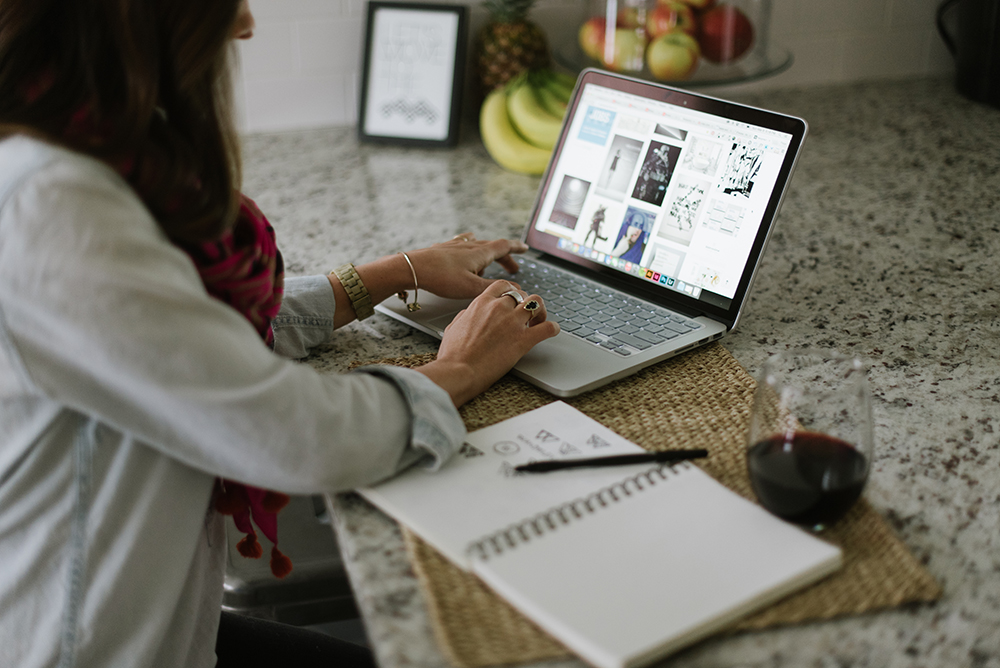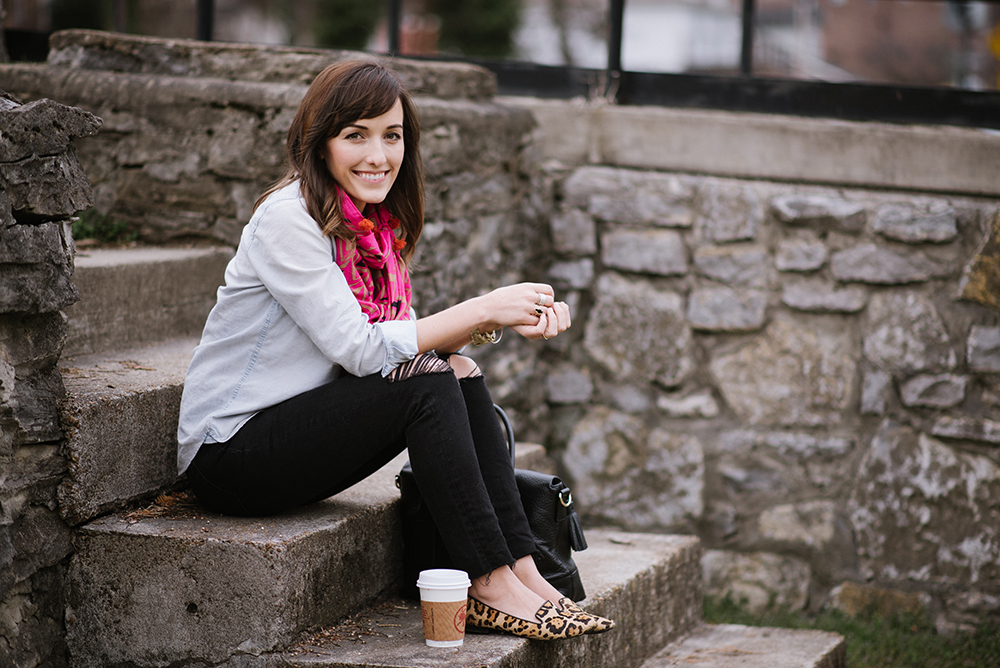 What is your design process?
Regardless of the project, the design phases are essentially the same. I start with a strategy phase, which has two parts. First, I collect information about my clients, their business, and, most importantly, their vision and goals. Secondly, we gather inspiration together, in order to make sure we're adequately representing your brand. Then, the real fun begins: the design phase! I start with sketches and move my best ideas into digital designs. Clients usually see 2-3 concepts from me in this phase. Lastly, we iron out the details and implement the results.
What has been your most exciting or memorable life experience? How has that fueled your creativity?
As cheesy as it may sound, it was when my husband and I started dating. We had known each other since I was 3, but when we started dating it was such an exhilarating experience. Ever since then, he has been the one person that constantly pushes me creatively and is always on board to take my business to the next level. He encourages me every step of the way and is the sounding board that I run every idea by.
Beyond design, what are your other creative pursuits?
Though the bulk of my design work revolves around graphic and web design, I also love interior design and styling in addition to traditional fine art. My degree is in studio art so I love getting back to the basics of drawing and painting.
You've lived in multiple cities – raised in Missouri, school in Texas, school/work in Chicago, Nashville. Has that affected you? And if so, how?
Living in multiple cities has definitely been beneficial. It seems that each time I moved something pretty big was happening in my life: college, school + career, and marriage. My time in Chicago helped me launch my career and develop and refine my digital design skills. Nashville has been great because of the nature of the growing, thriving design community. Everyone is so supportive and it seems like the city is on fire with talent and drive.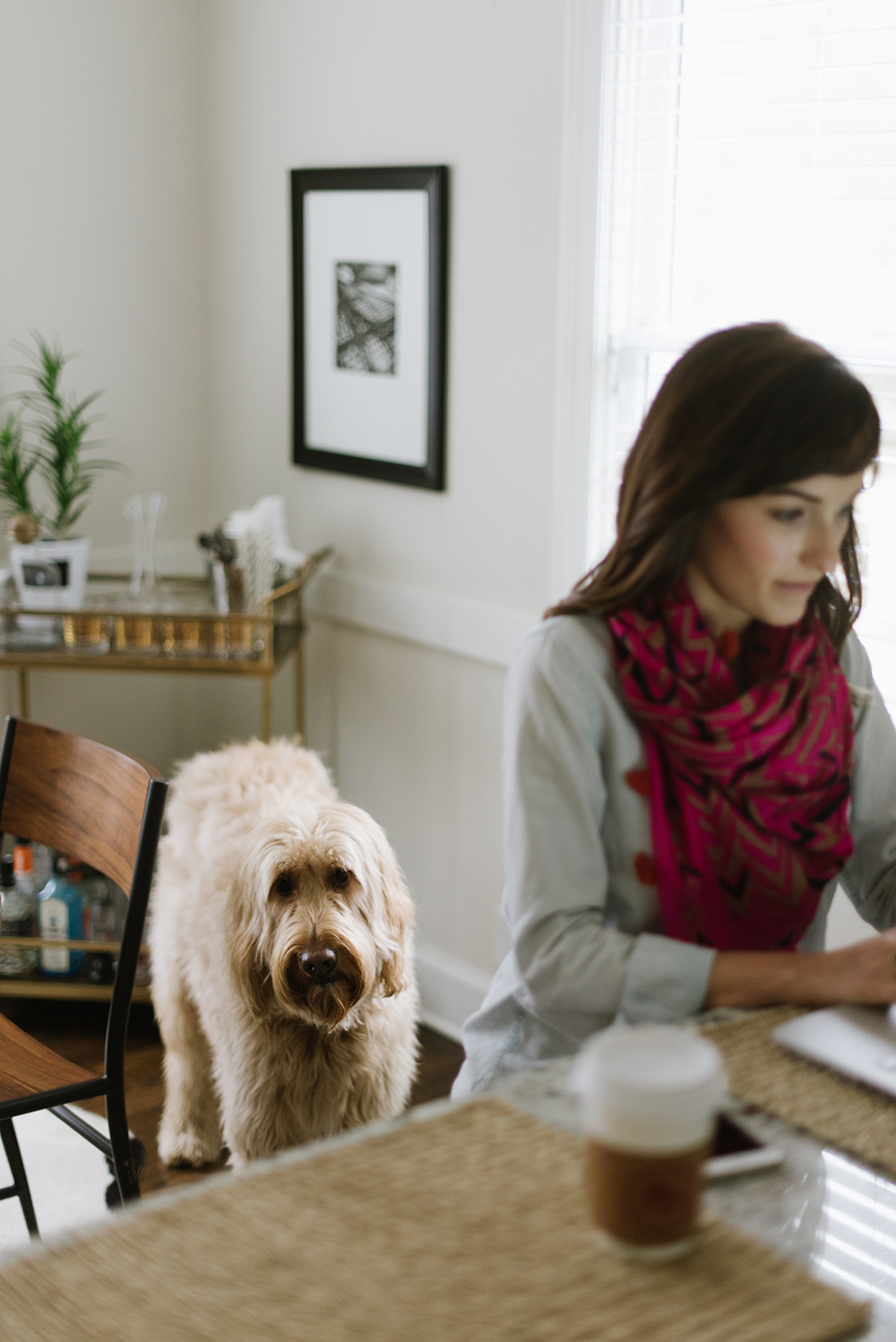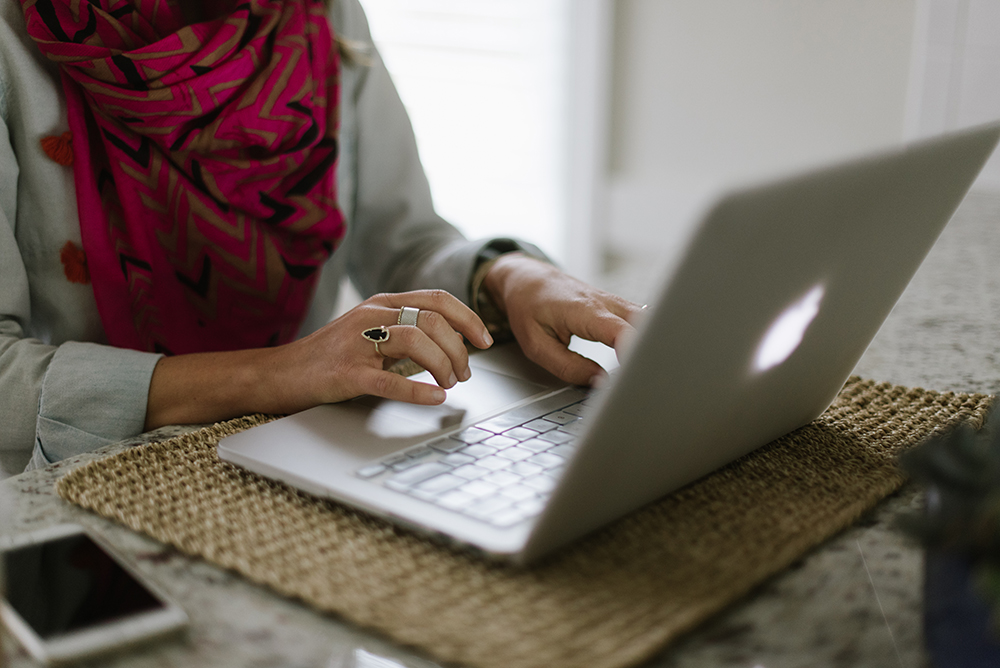 Out of all the brands you've worked, have there been any favorite projects?
Wandeleur is definitely one of them! It was such a fun experience working on crafting this brand and Emily and Blair were a breeze to work with. I've also recently worked on a couple of projects for stylists and photographers that have been really exciting because I can tell how passionate they are about their brand. They haven't launched yet, so keep your eye out for updates from me very soon. Overall, my favorite projects are always the ones where my clients' style and mine are aligned.
What are the branding elements that people or brands should keep in mind to create a strong and consistent presence?
Being thoughtful and authentic when communicating with your audience are key to a strong, positive presence. As far as branding elements go, consistency is king. You want your brand to look and feel the same way to your audience each time they interact with it.
What is the importance of branding, not just on a personal level, but on a professional level?
Your brand is the most important asset of your company. It's how you communicate, connect, and show off who you are to your audience and potential clients. Simply, its the visual expression of your business and hopefully your personality, too. Discovering and developing your brand are key to the success of any business. And when you embrace your brand with confidence, it shows.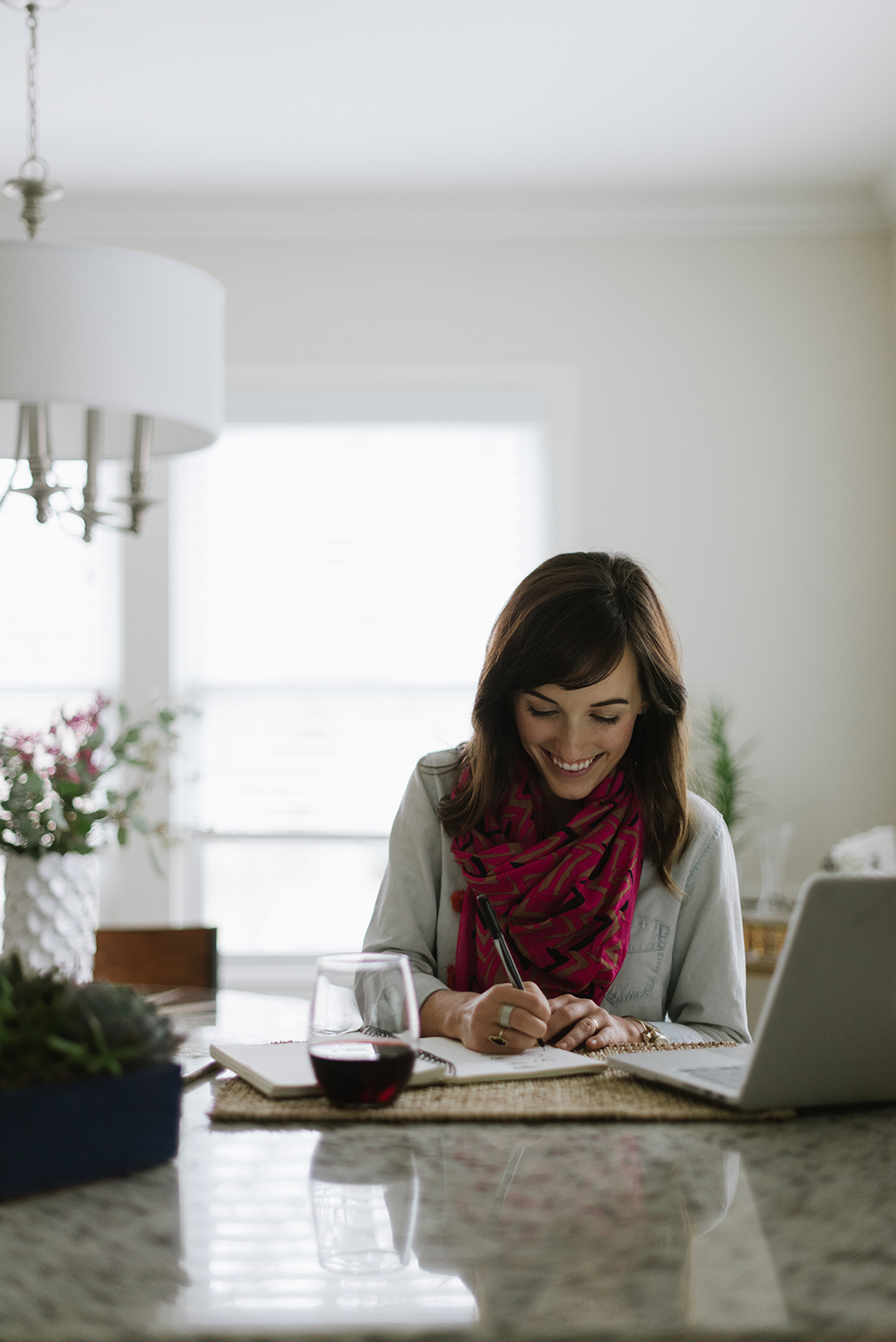 If you could be doing anything (forget the paycheck), what would it be?
Oh boy, that's a tough one. My dream job would always include design in one way or another, because that's what I love to do! But I have to say that traveling and discovering new places is one of my absolute favorite things, so any job that involves that would be ideal in my eyes.
What does being creative mean to you?
To me, being creative means being authentic and allowing your curiosity and passion to take hold. Creativity is stifled by fear and comparison, so I believe that in order to be creative you need to be confident and original.
Paige Thompson Links to Follow: Website | Instagram | Pinterest