Nastasia Wong of Dame Traveler
We know we're not alone when we say that, among our list of top Instagram accounts to follow, Dame Traveler stands apart from the rest. Founder Nastasia Wong has built the account from ground up, filling it (and its coinciding blog) with gorgeous imagery aimed to inspire women across the globe to travel and experience more.
While having the pleasure of working with her for this interview, we discovered a little-known behind the scenes secret about this fascinating lady: She's as empowering in person as she is online. She's one of those people who is all about supporting others, being brave while taking risks, and living life to the fullest.
We are honored to have the Dame Traveler on Wandeluer today – be sure to read on for one of our most inspirational interviews yet!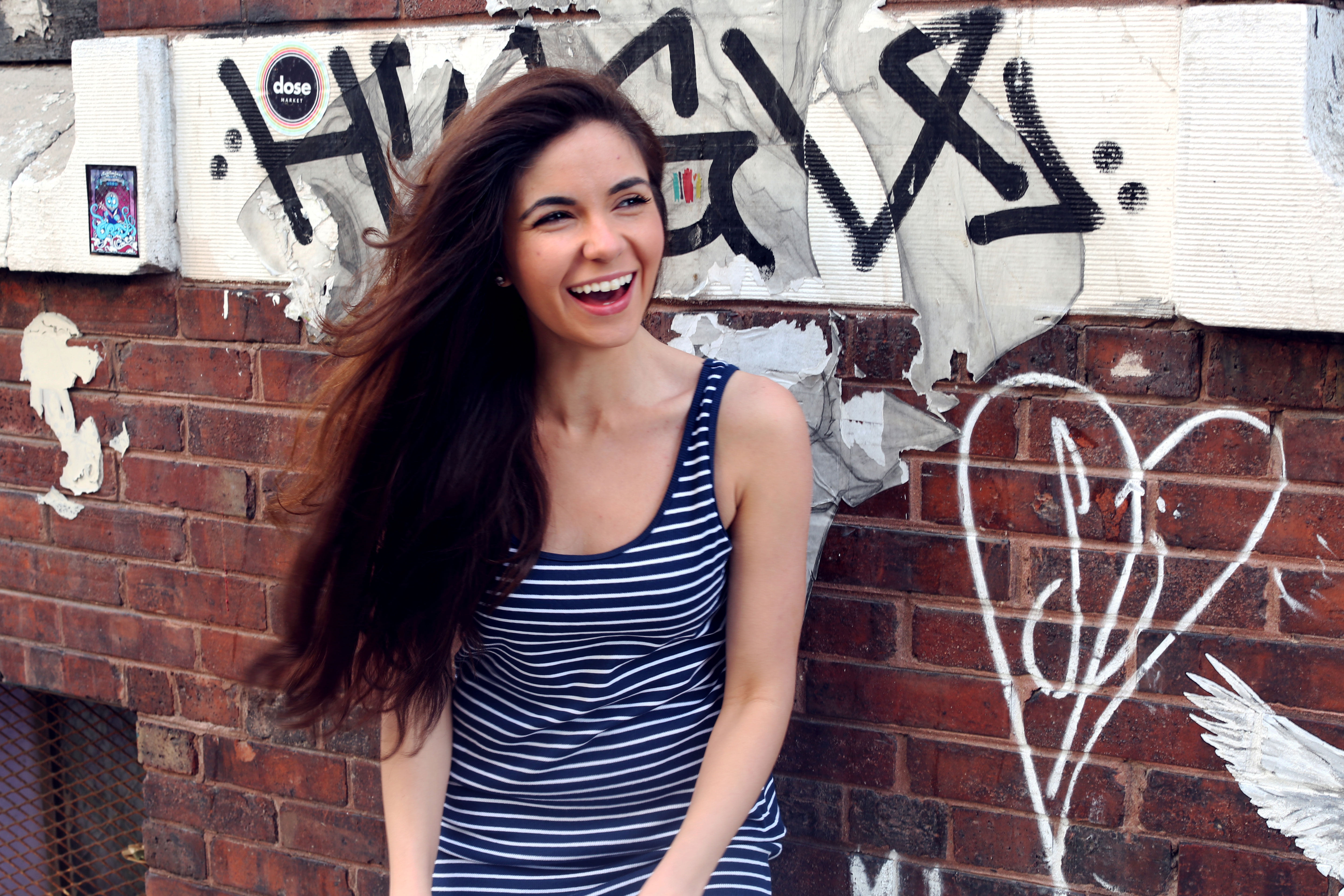 Who or what inspires you?
Nothing inspires more than earth and Mother Nature . I always make it a point to surround myself with all things beautiful whether it be fresh cut flowers or globes and maps. The colors, the scents, the possibilities, they are endless. 
You have built Dame Traveler to be a place of inspiration for women worldwide. What are your tips for starting something from scratch and building a strong following?
My best advice is to keep it community-centered with a touch of personal. Sure, we all have our goals in mind but the main reason why those goals are achieved is because of the community. And although it's ultimately about them, I still enjoy being an open book and sharing my story with my audience. It helps put a face to the movement.
I'm not afraid to curate and share raw, inspirational memoirs on the blog. Yes, we have tons of travel guides, top 10 lists and how-to's but I think what really makes Dame Traveler special is the heart to heart stories of real travelers. I believe that it's important to always maintain that human touch in everything we do.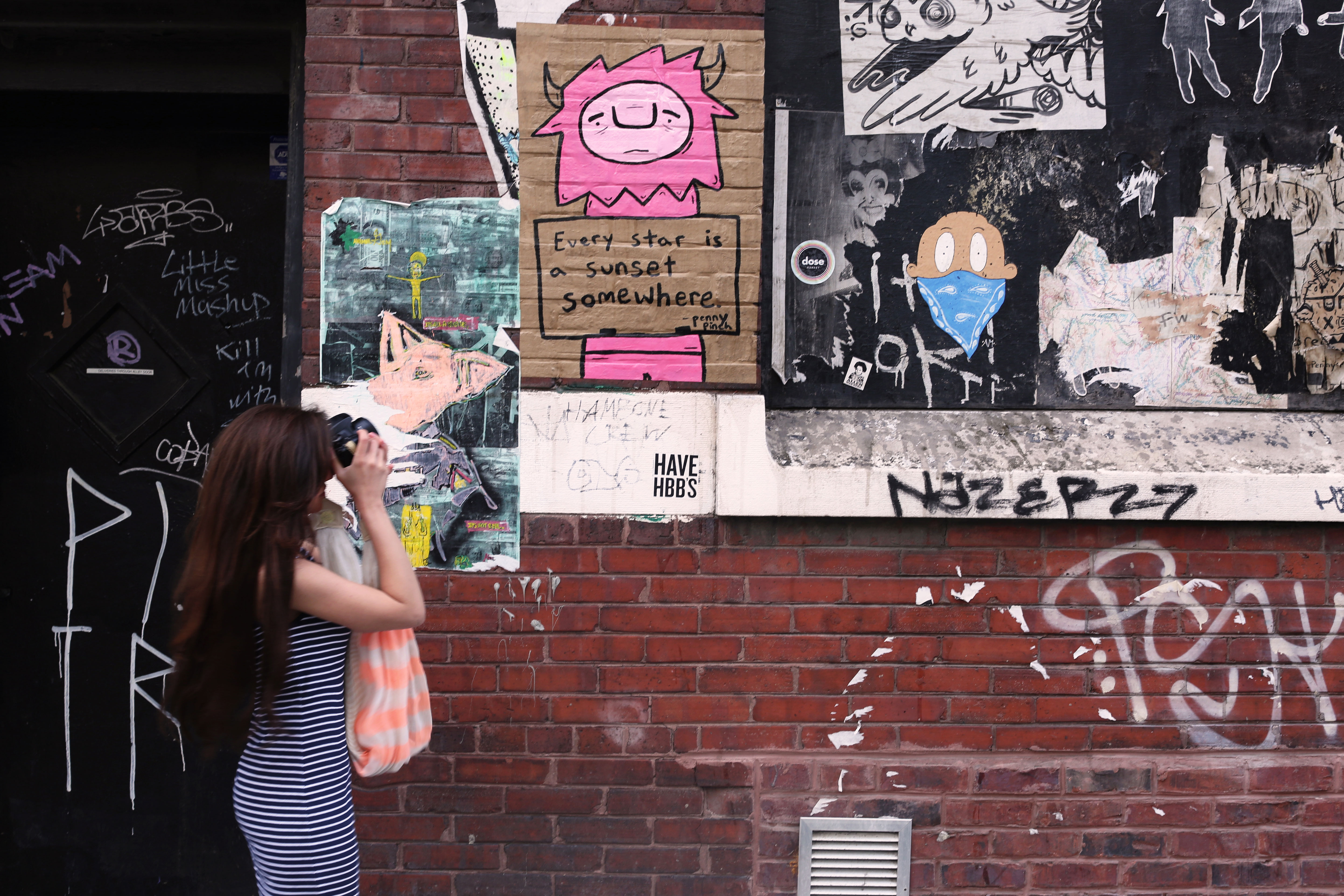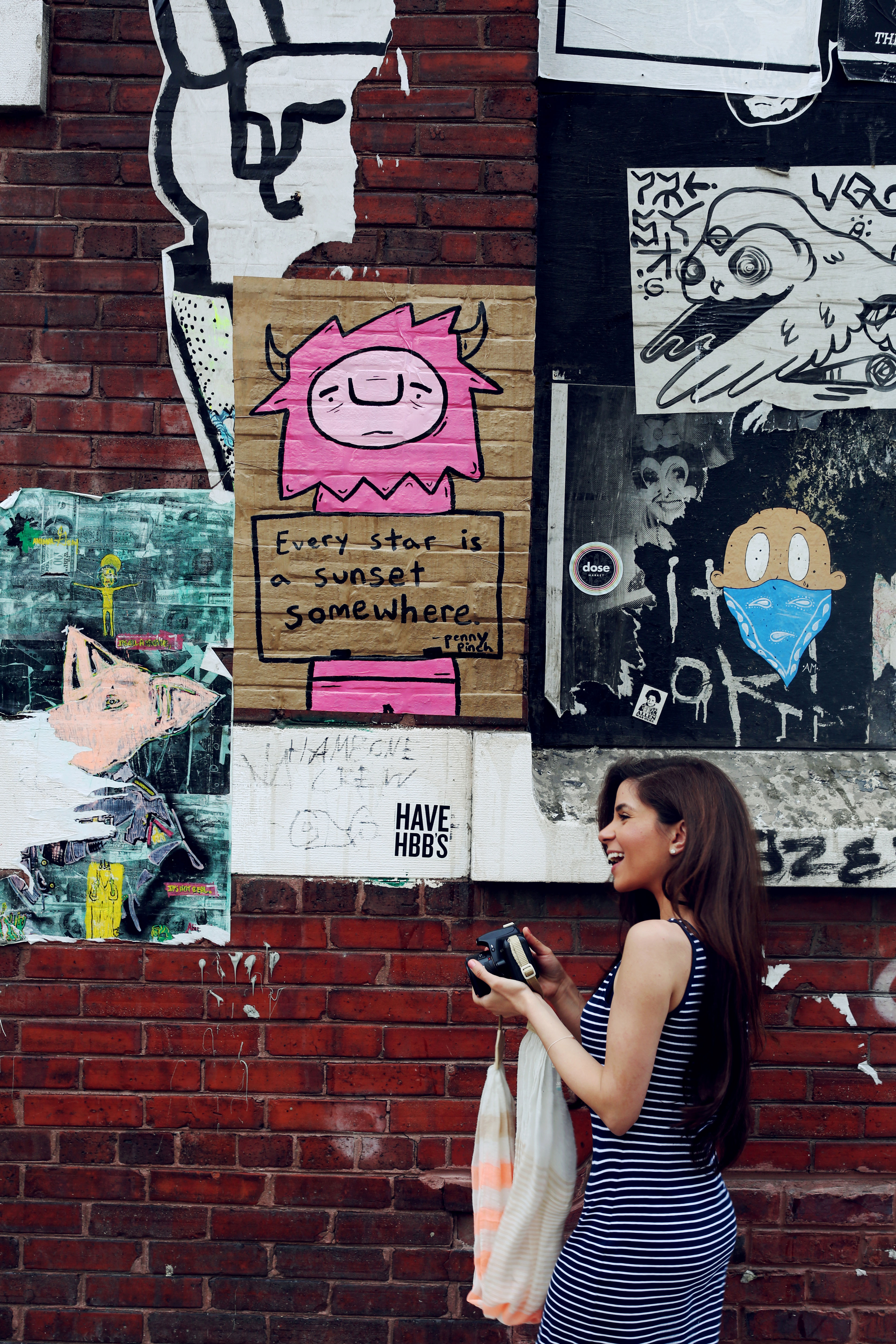 Of all the photos you've curated, what's your favorite?
OH goodness, they're ALL my favorite! I really can't choose…ok, ok fine!
The below photo can be found here and was by Dame Traveler Zhanna Bianca…because who doesn't dream of frolicking the lavender fields of Provence, France?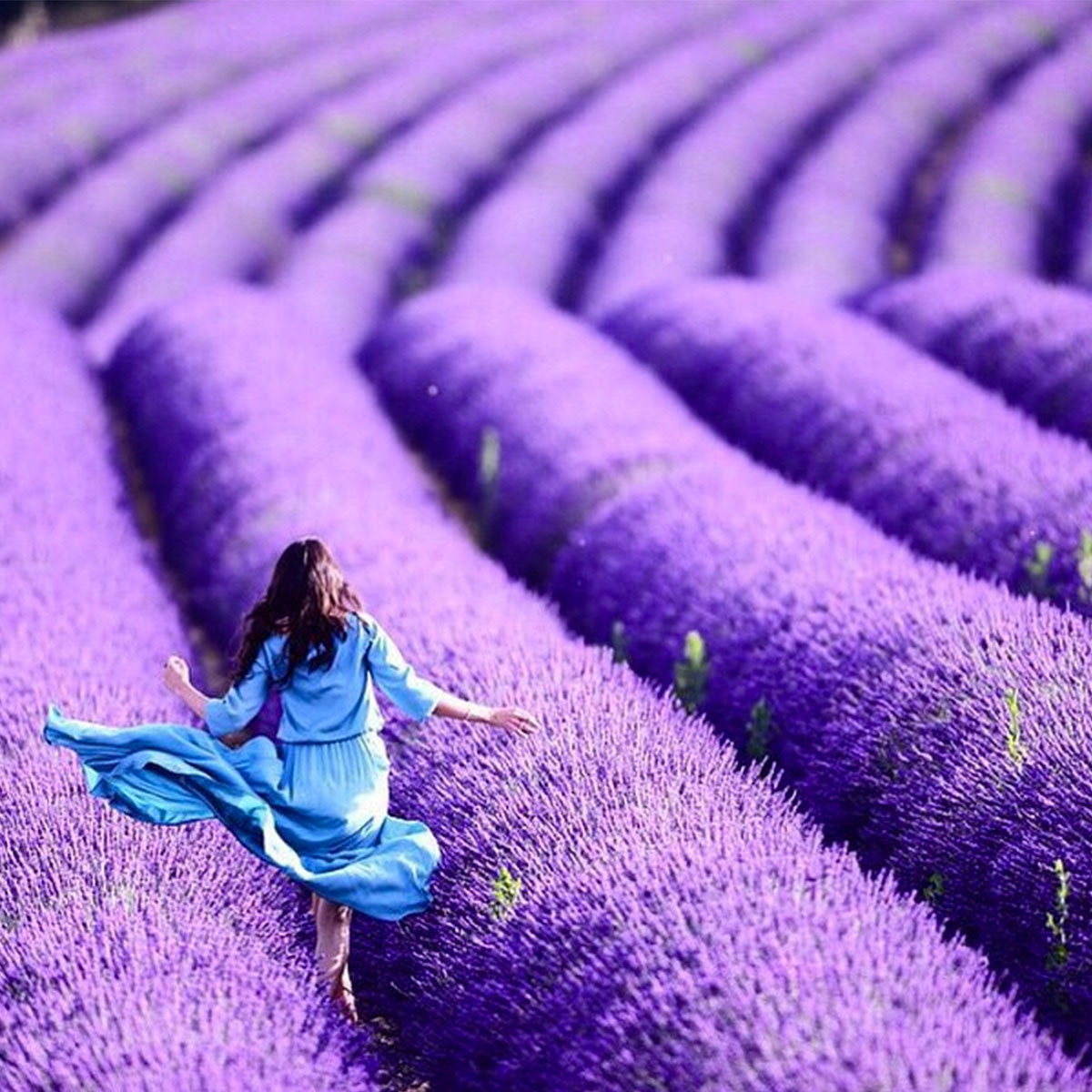 What aspects or qualities do you look for when picking a photo to highlight on the account?
Uniqueness. Anyone can take a photo in front of the Eiffel Tower but what angle is it taken from? How is it framed? Is it natural? Is the lighting creating a magical effect? I also look for high resolution/crisp, non-filtered photos that take you straight to dream world. These are things to consider when taking a Dame Traveler shot!
How has managing Dame Traveler changed you? What growth experiences have you learned from it?
I have made the most wonderful friends that a girl could ever ask for and the fact that they come from all corners of the world, makes it that much better. It's a beautiful thing to be able to meet such like-minded individuals and feel like you've finally found that connection and common ground. I learn so much from my female travel community on a daily basis. I love travelers with all of my heart. They are truly awe-inspiring individuals that understand the value of living everyday to the fullest and Dame Travelers remind me of that everyday.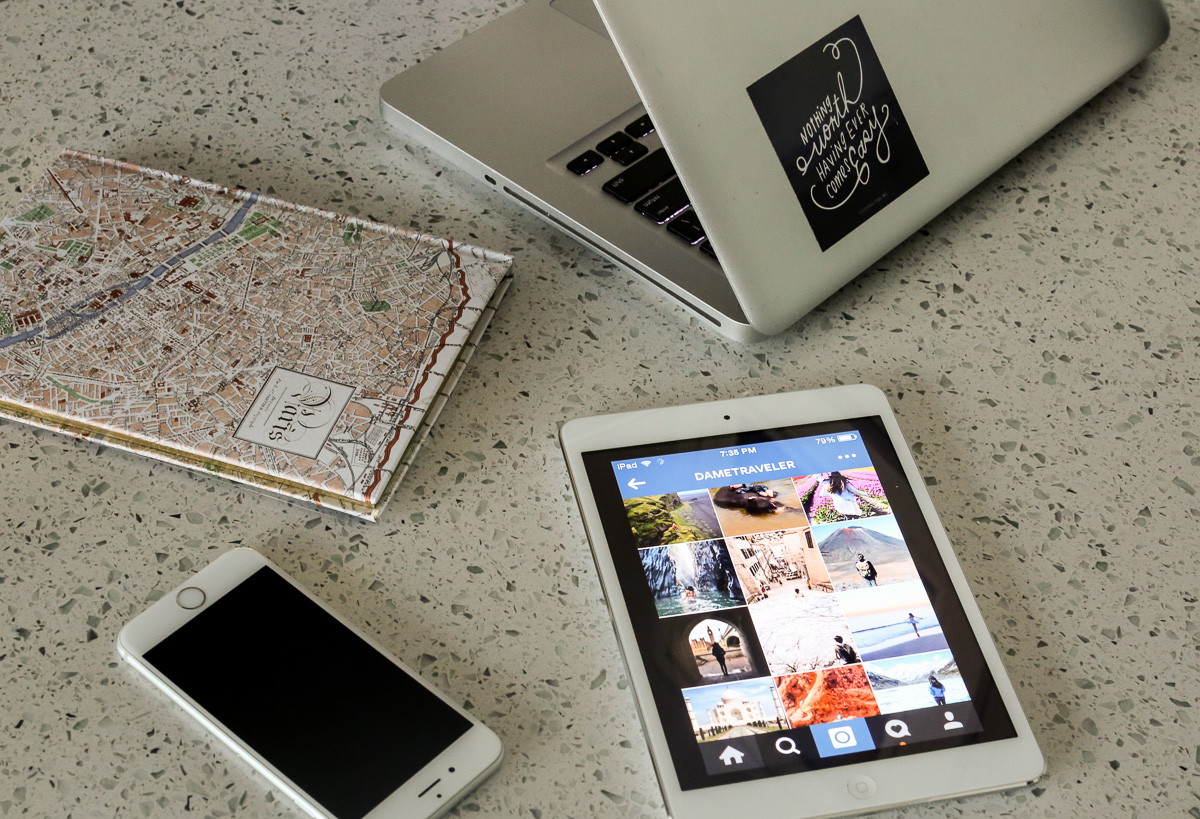 Why the focus on women? What ignited your direction to curate female representations of adventure and exploration?
Travel plays a HUGE role in my life and I am that girl that chooses to save her money for a big adventure over a pricey handbag. Sure, there is nothing wrong with fashion and makeup blogs- in fact, many of them are beautiful and serve a purpose. However, I had a hard time finding a community of women that crave and love adventure, experiences, and cultures that shape this world. And so, I decided to create one!
The definition of the word 'Dame' in the dictionary is: "The title of a woman who has been awarded of high ranking or of an empire."
I chose the name Dame Traveler because I wanted to exemplify strength, fearlessness and courage. When a female travels solo, she throws caution to the wind and she trusts the universe to protect her while she uses her instincts to make strong decisions and that to me is very brave.
The reality is that a life of travel isn't always as glamorous as it seems. It takes guts to travel, especially as a solo female in places like Peru or Jordan. These women deserve to be highlighted and celebrated!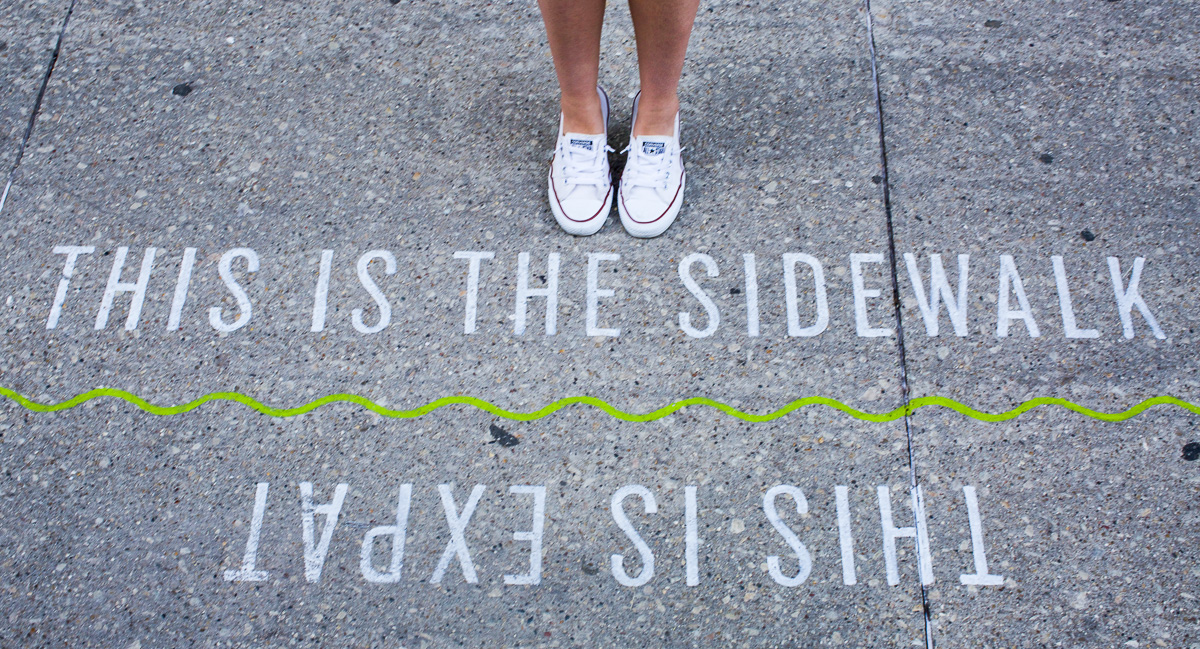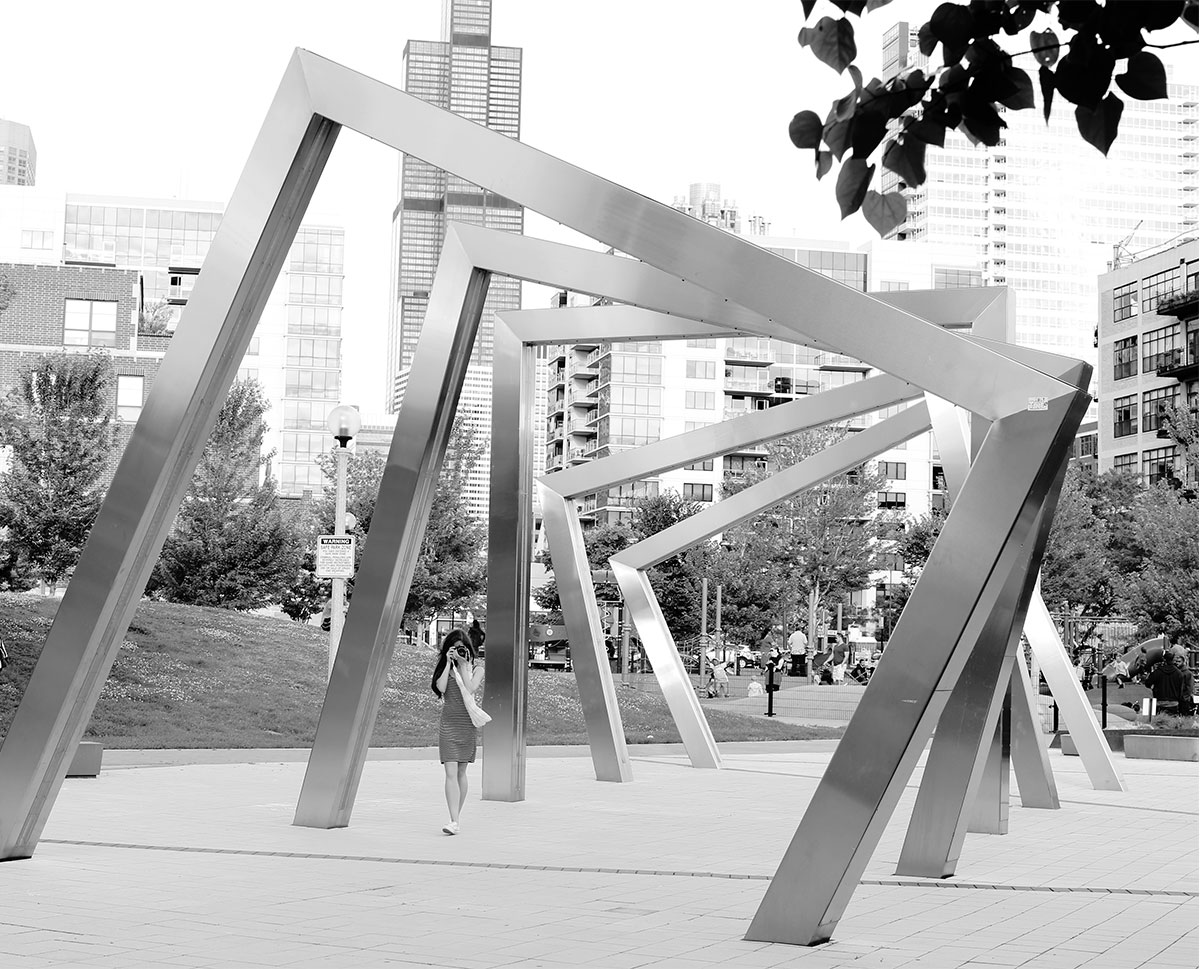 Where are your personal favorite places to travel to?
I've traveled to many places but Italy will always hold a special place in my heart. The essence of Italy is like none other and I have to admit- I tend to drift away and day dream about my time there almost daily.
My husband's grandmother was from Italy and he was quite close to her. She passed away before I got the chance to meet her but we decided to get married on the Amalfi Coast, close to Napoli where she was from. It was the most beautiful time of my life. I've never experienced a sense of bliss the way I have in Italy.
The food, the people, the wine, the architecture, the sunsets. Pure bliss.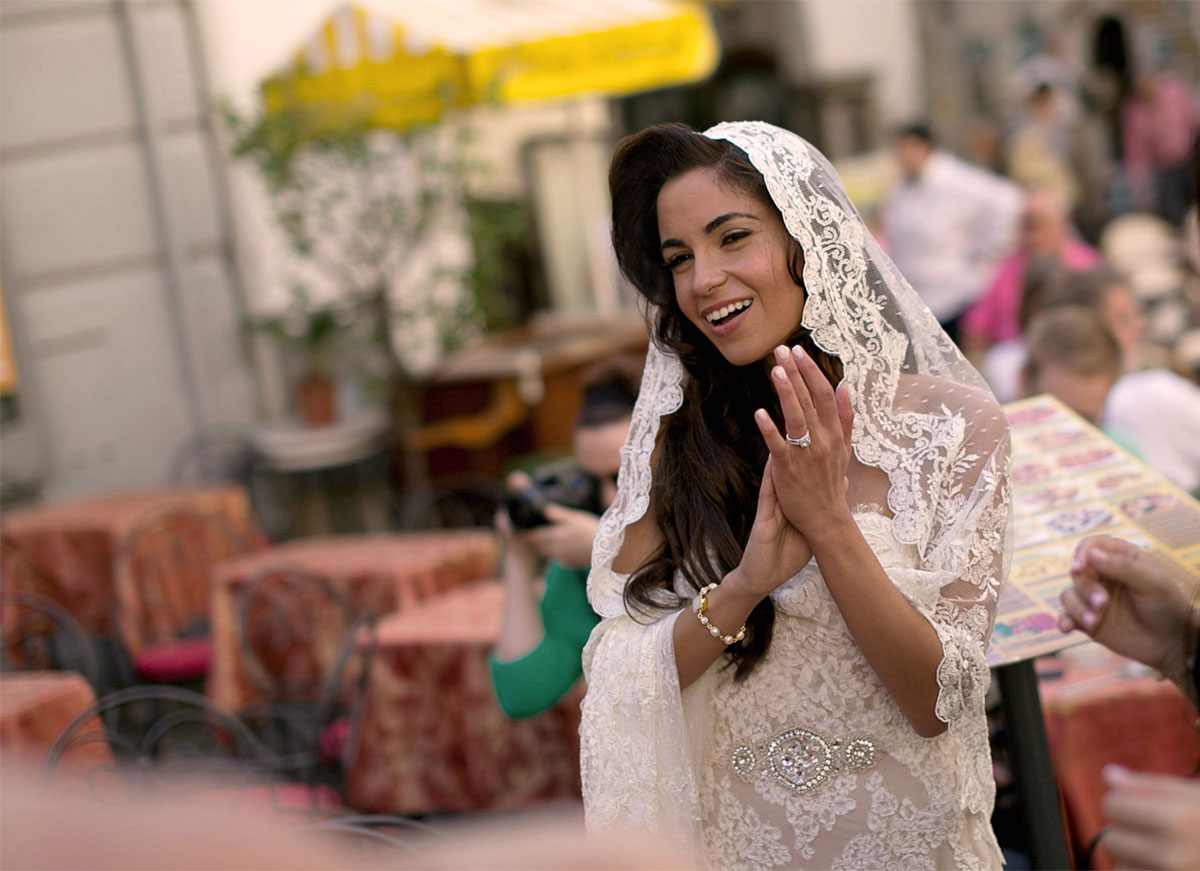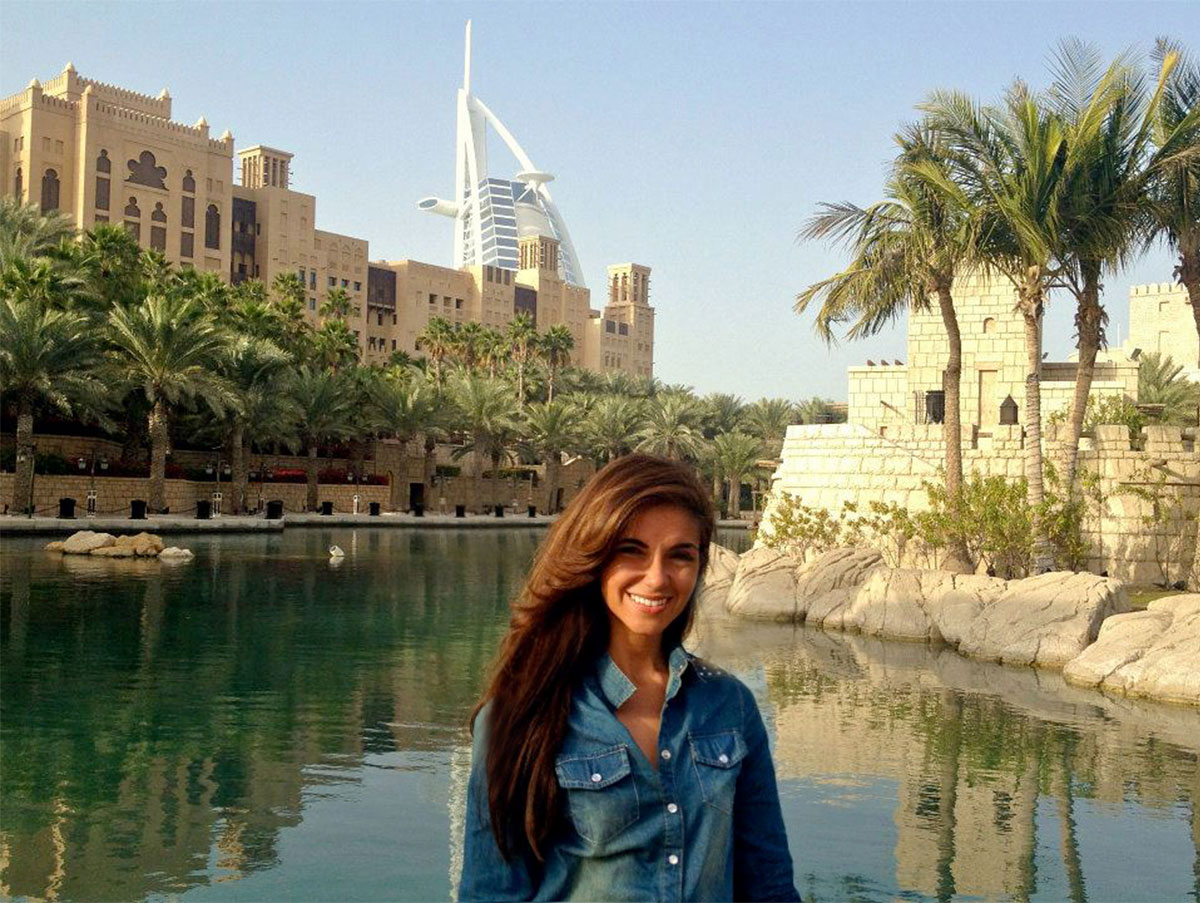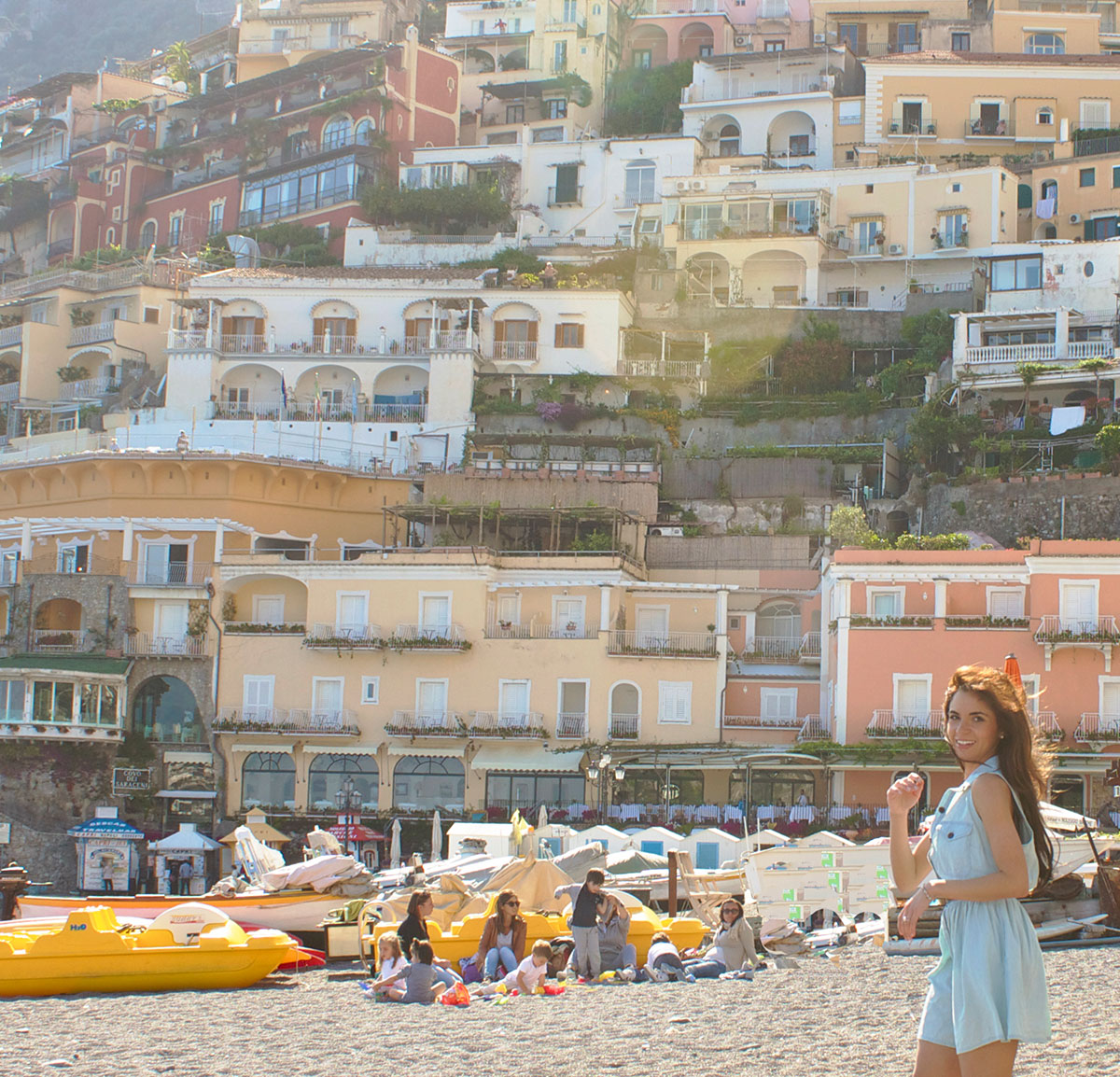 Pictured above is Nastasia in different places she's traveled to. From top to bottom: Her wedding day in Amalfi, Italy; at the Madinat Jumeriah Hotel in Dubai; in front of Mykonos, Greece windmills; in Positano, Italy; in Santorini, Greece.
What places are on your bucket list?
Bhutan and Morocco! Both magical, mystical places that I plan on visiting in the near future.
For now, I am excited to explore South America in November! Along with any unexpected adventures that come my way before then.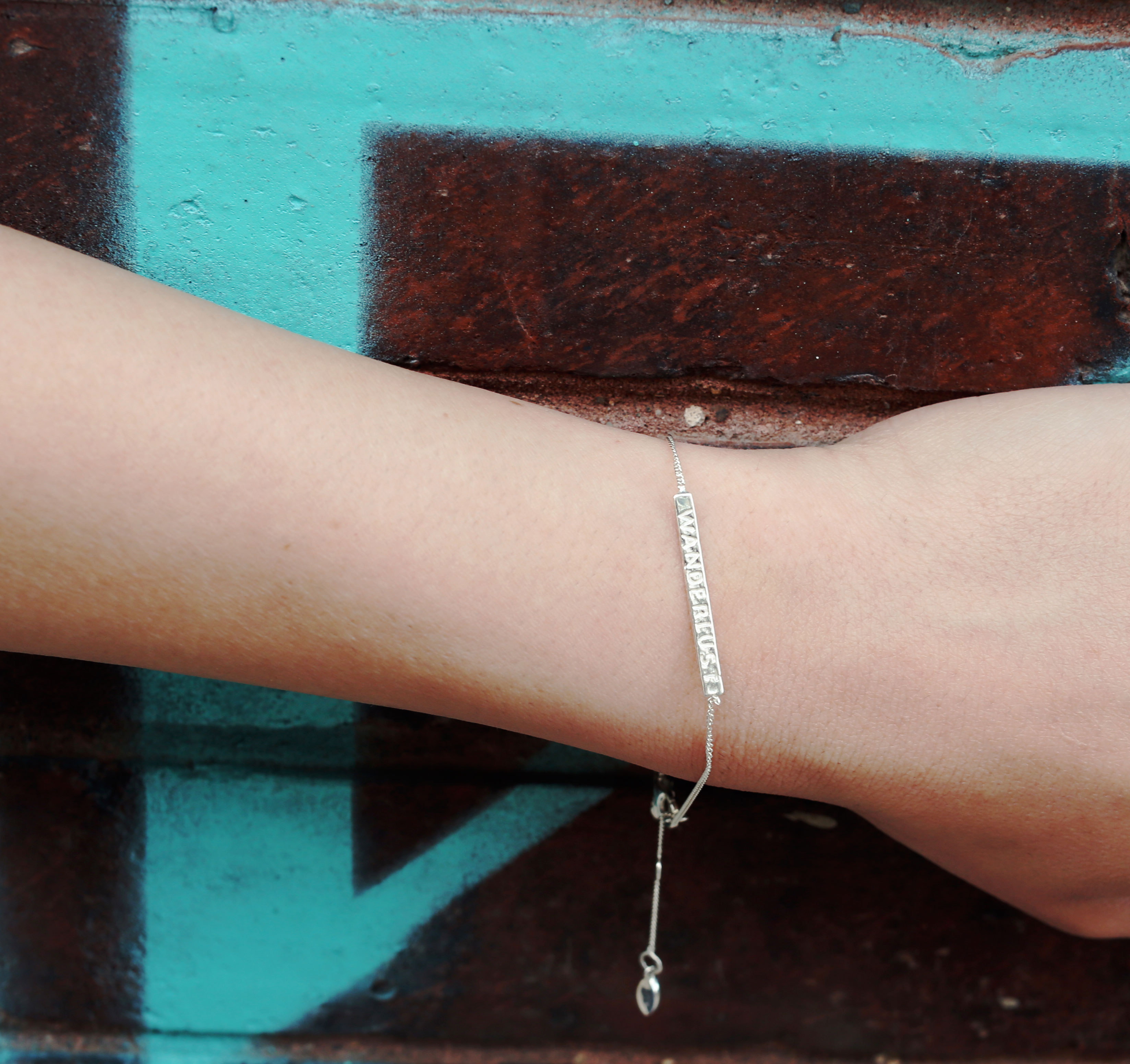 What does being creative mean to you?
In my eyes, creativity = freedom. The freedom to explore mind, beauty and spirit. I am constantly seeing beauty all around me. I wish my eyes could take photographs.
I was originally a nurse before I started Dame Traveler and although I loved helping people, nothing makes my soul happier than to know that I can now utilize the creativity that's always dwelled within me and make it my life's work. A life full of creativity is where my true passion lies.
Nastasia Wong Links To Follow: Website | Dame Traveler Instagram | Personal Instagram | Facebook | Twitter | Pinterest