Why Every Working Girl Needs a Spa Getaway
Taking a spa trip is something that was on my list of things to do for a very long time, but something that I didn't get to experience until late into my twenties, and for good reason, spa trips aren't the cheapest! After a recent spa trip to Arizona and a few days of getting pampered, eating healthy, hiking, swimming, countless green juices, relaxing and not abiding by any real schedule, I've decided that every one, especially those with stressful jobs, should make a point to experience something like this at least once in their lives.
If you're like me, I tend to overwork myself and it leaves me absolutely wiped out. A few good night's sleep usually helps, but I like to think of this trip as a full body recharge — something a good's night's sleep simply can't do. After I returned I felt a million times better and I'm sharing my top 5 takeaways and why you really need to book your own spa trip.
1. Step Away from The Desk
It seems that work always manages to creep into our personal lives, even after we've left the office. It's tough to totally disconnect when your laptop is sitting nearby and your boss can email you directly to your phone. Physically removing yourself from the city in which you work and live is the easiest way to totally step away from your daily routine. Plenty of spas don't allow you to use your phone or computer either, which makes it much easier for you to explain to your boss that you really won't be available for a few days.
2. Unplug and Relax
If you're like me, you're attached to your phone. Even when I know I can't use it, I still like to have it nearby. Challenge yourself to leave your phone in your room. You'll be surprised how liberating it can be to not have it in your bag. I found it was easier to relax and enjoy myself without the possibility of using it. I promise, you won't miss it.
3. Get in Touch with Your Spiritual Side
You don't have to be religious to get in touch with your more spiritual side. Try a yoga or meditation session. If that's not your thing, I still recommend trying it and less loose of your pre-conceived notions and allow yourself to get into it. The more you embrace it, the better the benefits! Sure, plenty of times you do weird things, but it's kinda fun to act like a kid again, right? Upon leaving those sessions, I always felt totally refreshed and more calm.
4. Mentally & Physically Relaxed
Humans hold a lot of tension and stress in our necks, backs and hips. Indulge in at least one massage and work away some of that built up pressure. Not only does it feel great, the benefits will last much longer than the session itself. Just make sure you drink a lot of water after that.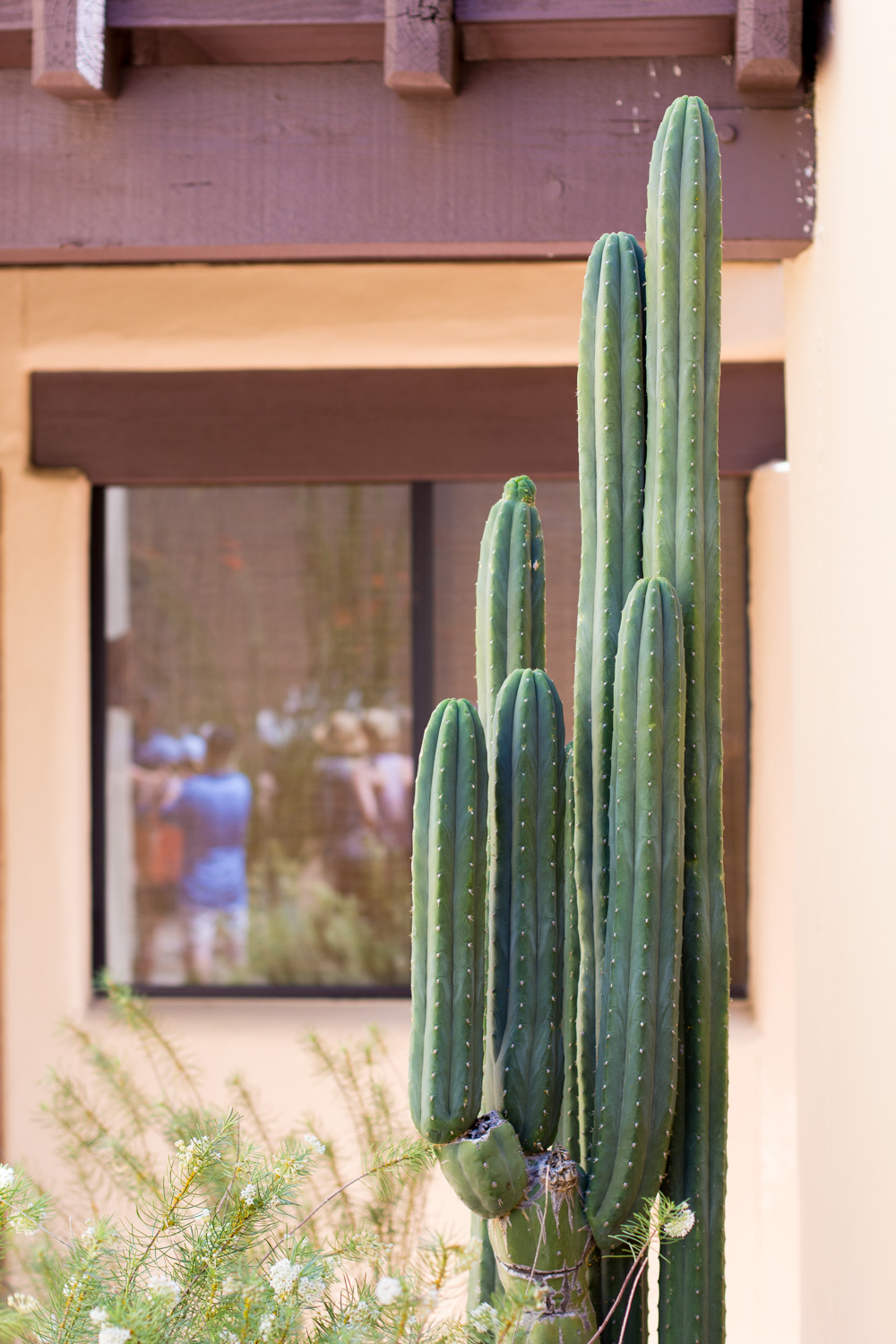 5. Come Home Renewed
I like to think of a spa trip as the most intense way to recharge your body. A good night's sleep is great too, but this recharges your body and mind to the core. By the end of the trip, any stress, worry and anxiety had slipped away and I felt empowered and ready to go back into my every day life with a better attitude and calmer mind. I also craved those positive and calm feelings which led to healthier meal choices, smarter bedtimes and more frequent workouts when I got home.
For my trip, I visited Miraval Resort and Spa in Tucson, AZ, but there's plenty out there to choose from!