An Easy Tip to Refresh Your Home
Now that it's officially chilly outside, we've been focused on cozying up our homes to prepare for the long winter ahead. There's something incredibly rewarding about making your home winter ready – whether it means adding a little more color to your home or decorating with Christmas lights – it's the most wonderful time of year to makeover your home. Our favorite way to revamp your living space? A fabulous new print.
Co-founders Emily & Maya teamed up with our nest editor Alyssa (Who also writes over at Good Housekeeping!) to share a few of our favorite pieces from Minted this season. Whether it's sprucing up a shelf or adding a little color to a bar cart – we'll show you our favorite ways to make your home even cozier.  Get ready for a gorgeous winter hibernation, friends!
Using A Print to Revamp Your Living Room
This my living room in my New York apartment, which I share with my two roommates, Kristen and Christine. I've been in the midst of giving our living room a makeover for…gosh, months and months now!
It all started with purchasing my new "adult" couches from West Elm last spring, and has kind of gone on bit by bit from there. I've always loved the casual, gathered look of a "gallery wall" arranged on a photo ledge. I think the art gallery feel of it is super cool, and as a renter, I love the freedom it allows me—it's much easier to play around and switch up my art when it doesn't involve putting a ton of random holes in my wall. I hung this ledge over our couches and have been collecting art links here and there, trying to find the mix of perfect pieces. 
When I found this print from
Minted
, I knew it would be a great addition. Our living room is primarily blue—gray-ish blue couches topped with blue pillows and Shibori prints. I love it, but I didn't want it to feel too typical or expected. The deep emerald green of the forest photograph added a certain depth to the room that it didn't have before. It's definitely become an anchoring piece on the ledge! Coupled with a graphic charcoal sketch, a touch of metallics and copper fairy lights (which are batter operated and so cute when they're on, even if you can't see them here!), it's become the perfect finishing touch on our living room!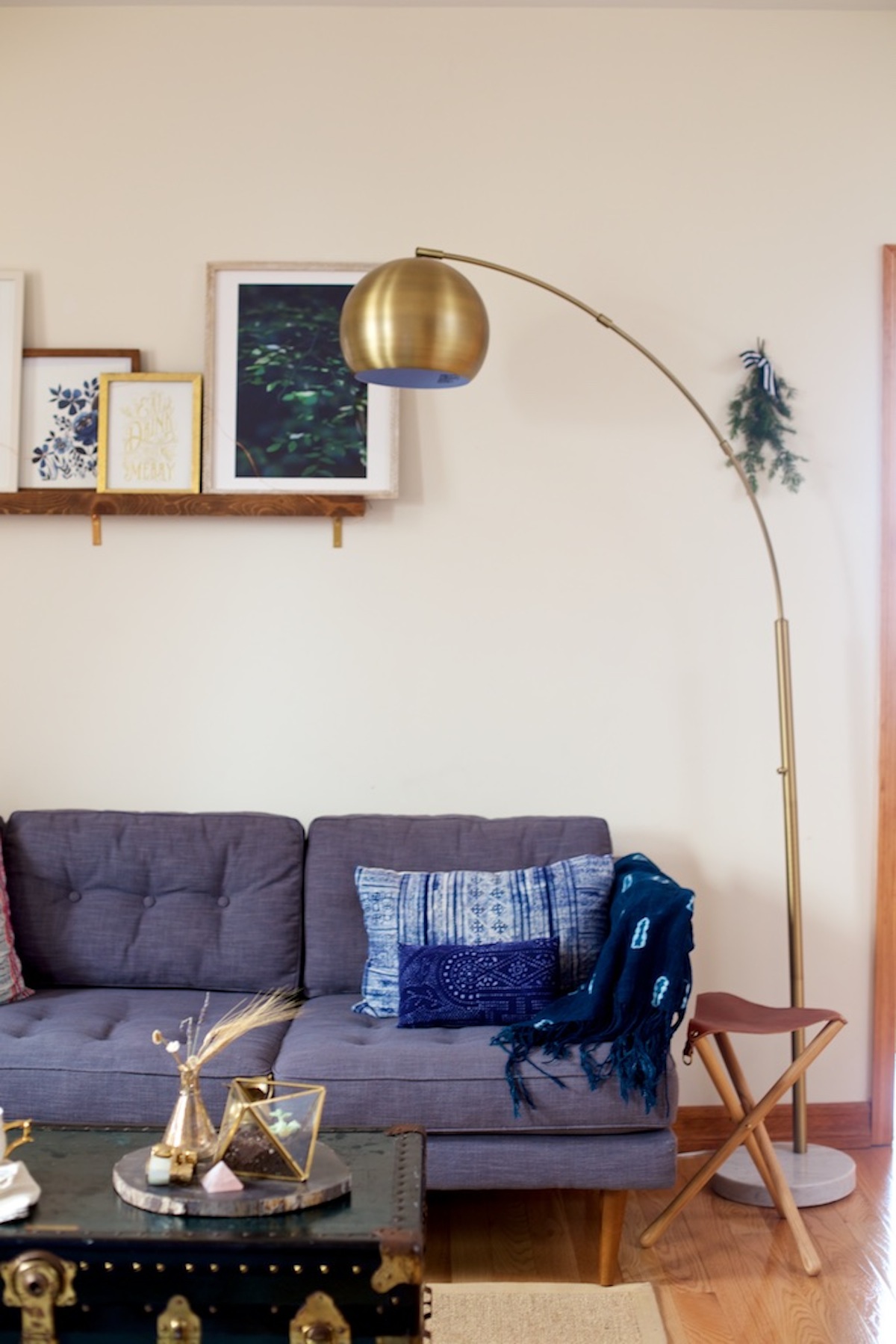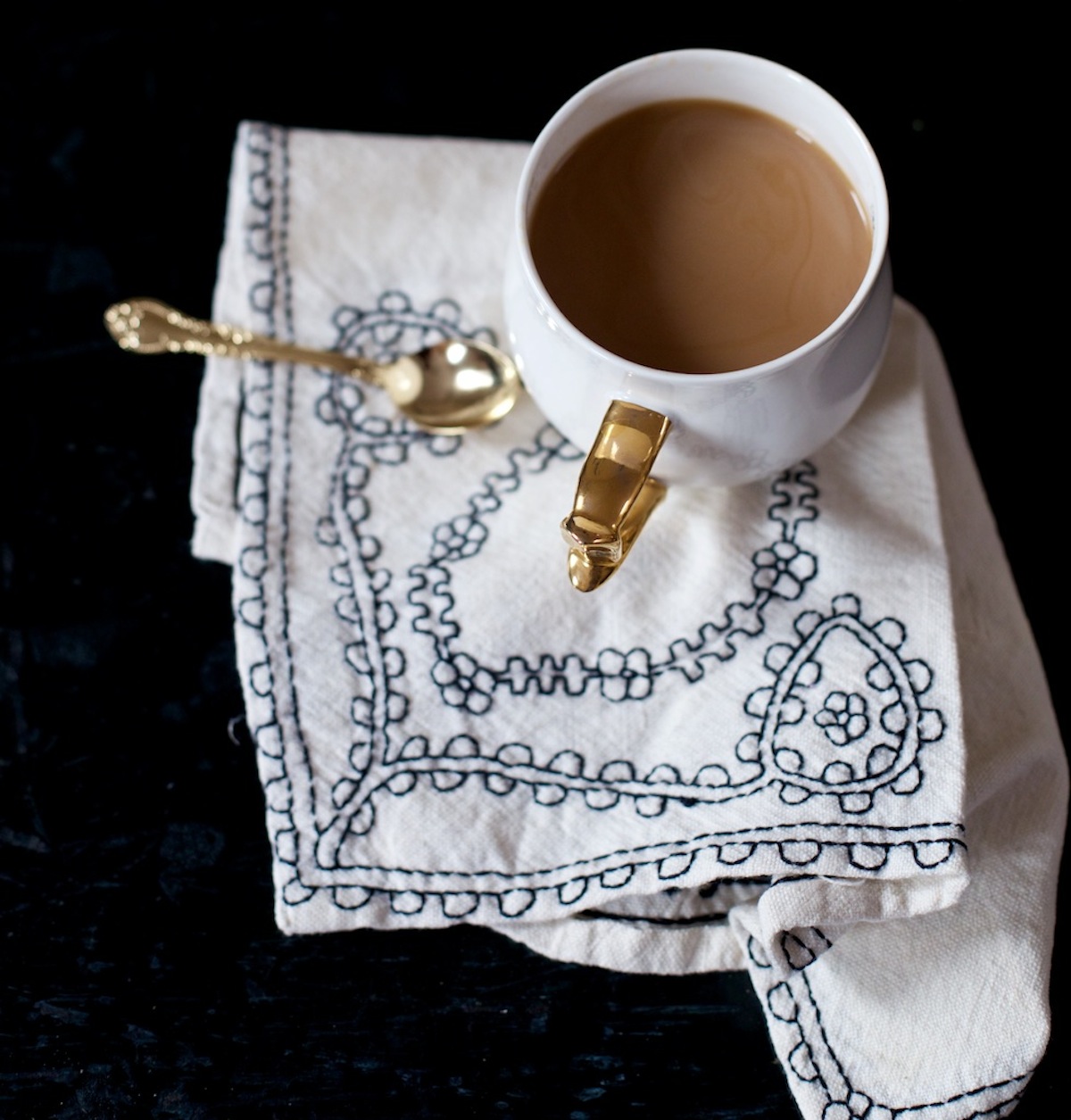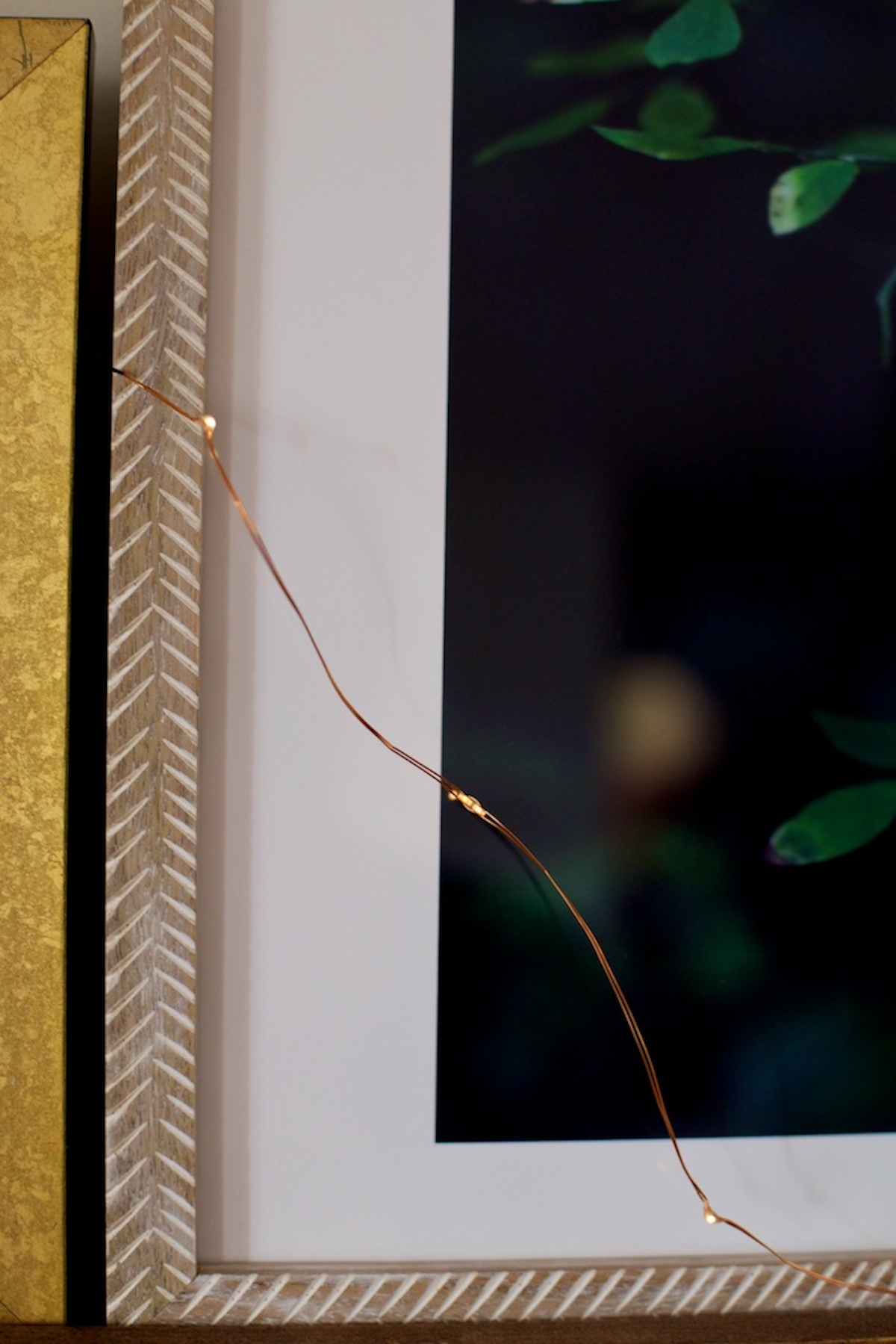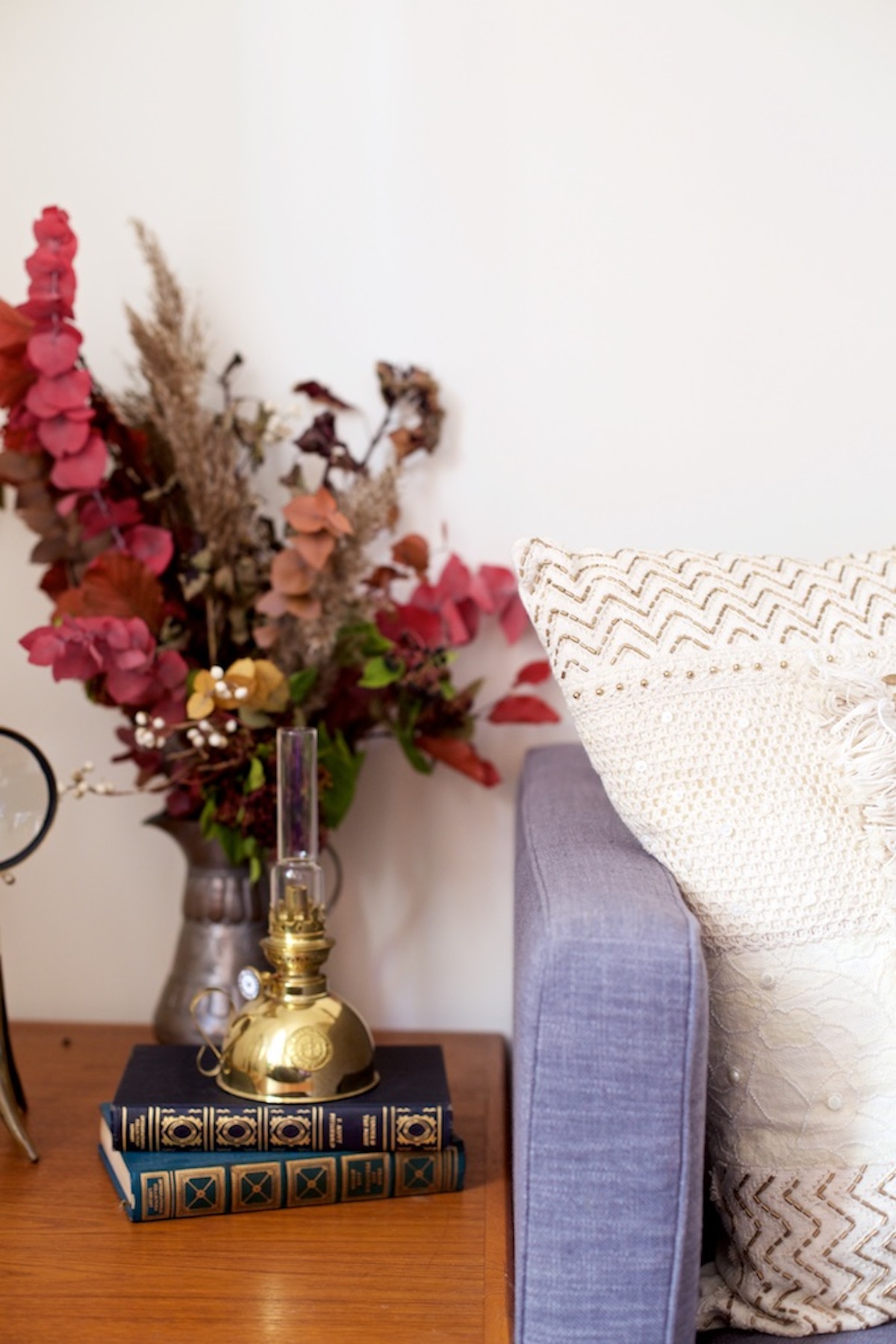 Living room styling & copy by Alyssa of The Glossy Life
See more adorable styles + prints by Minted!