Marisa and Bianca of Birdies Slippers
We're thrilled to introduce Marisa and Bianca of Birdies Slippers, stylish slippers for the home!
As co-founders of this new stylish line, Marisa and Bianca recently launched their slippers in November 2015 and have seen them take off from then (even Emmy Rossum has been spotted wearing them recently!). We not only love their inspiring entrepreneurial story, but are also incredibly impressed that they balance full time jobs (Bianca is a notable exec at Facebook) with the stress and excitement of owning their own business. 
See how these ladies launched their slippers line, the inspiration behind it, and what they're looking forward to in the next 3-5 years.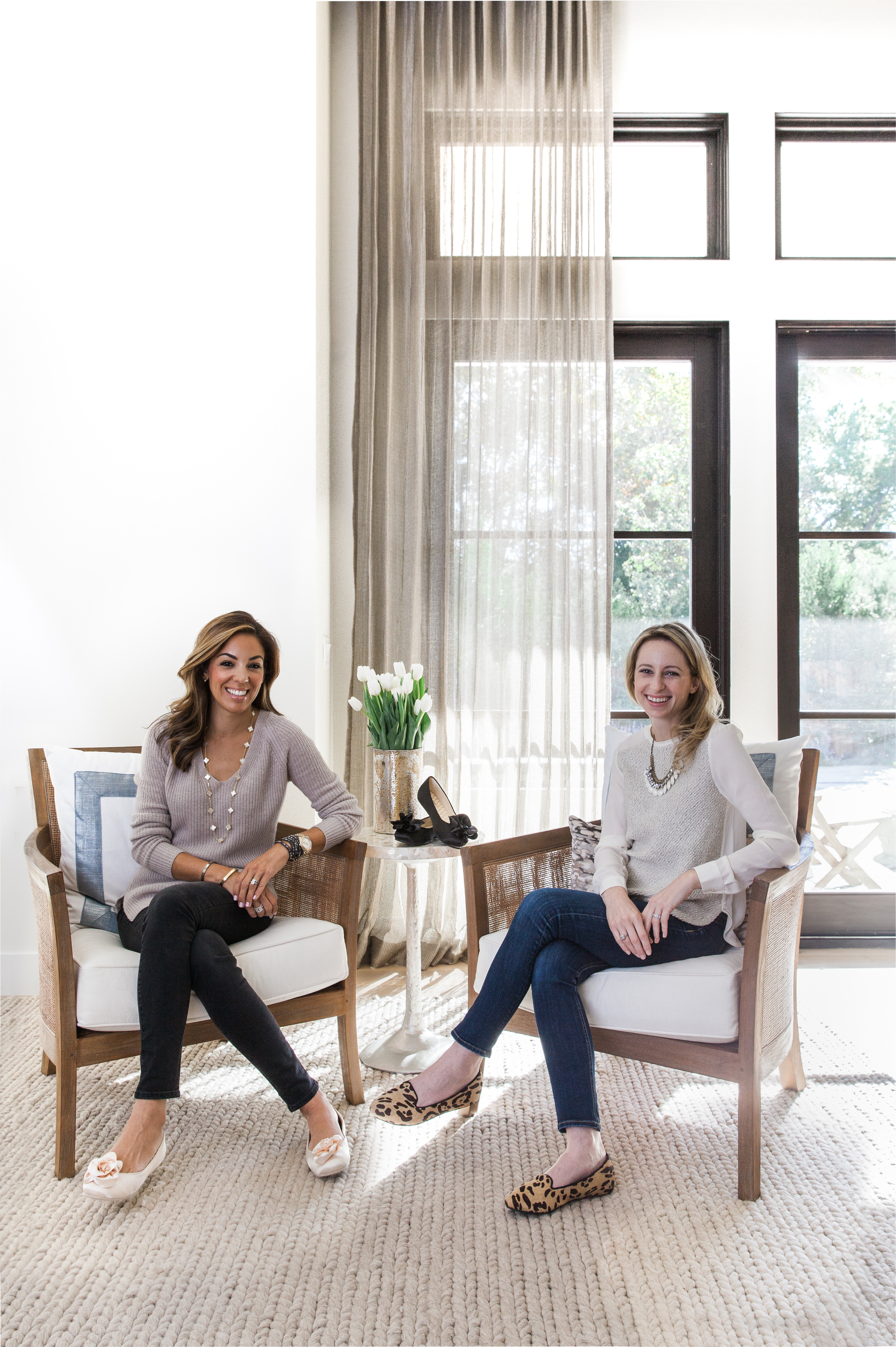 The Elevator Pitch
Marisa: I am the co-founder and CEO of Birdies, stylish slippers for the home. My love of the fashion business was born early on—the weekends of my childhood were spent racing through the shops of New York, with my father, a merchandising veteran, learning to spot the latest fashion trends. I went on to build a career advising leading executive teams in the retail industry as a management consultant and later as an in-house corporate strategy executive at a leading retailer before launching Birdies.
Bianca: I am also the co-Founder and President of Birdies, stylish slippers for the home. I live in San Francisco, CA with my husband and two young kids. I started Birdies in early 2015 after years of searching for fashionable slippers to wear at home for entertaining – with no luck. Starting Birdies was actually my husband's idea as I think he got tired of me complaining about this void in the market for over a decade. I hope he wasn't kidding! This has been quite an undertaking as I'm still a sales executive at Facebook & Instagram.
1. Who or what inspires you?
Marisa: The ability of others to show what is achievable inspires me to try new things. I love hearing about people who push themselves to grow in new directions, whether it's tackling a new skill, growing a business, overcoming adversity or reaching an athletic goal. The everyday stories of people who try very hard, and make it happen, are what inspire me.
Bianca: I am inspired by people who pursue their dreams, in spite of their challenges. People like my parents, who left their families in South America in search for more opportunities in the US. People like my grandmother who raised 3 amazing daughters as a single mother and always did it with her head held high. These are just a few of the people in my life that inspire me to always go after my dreams no matter what.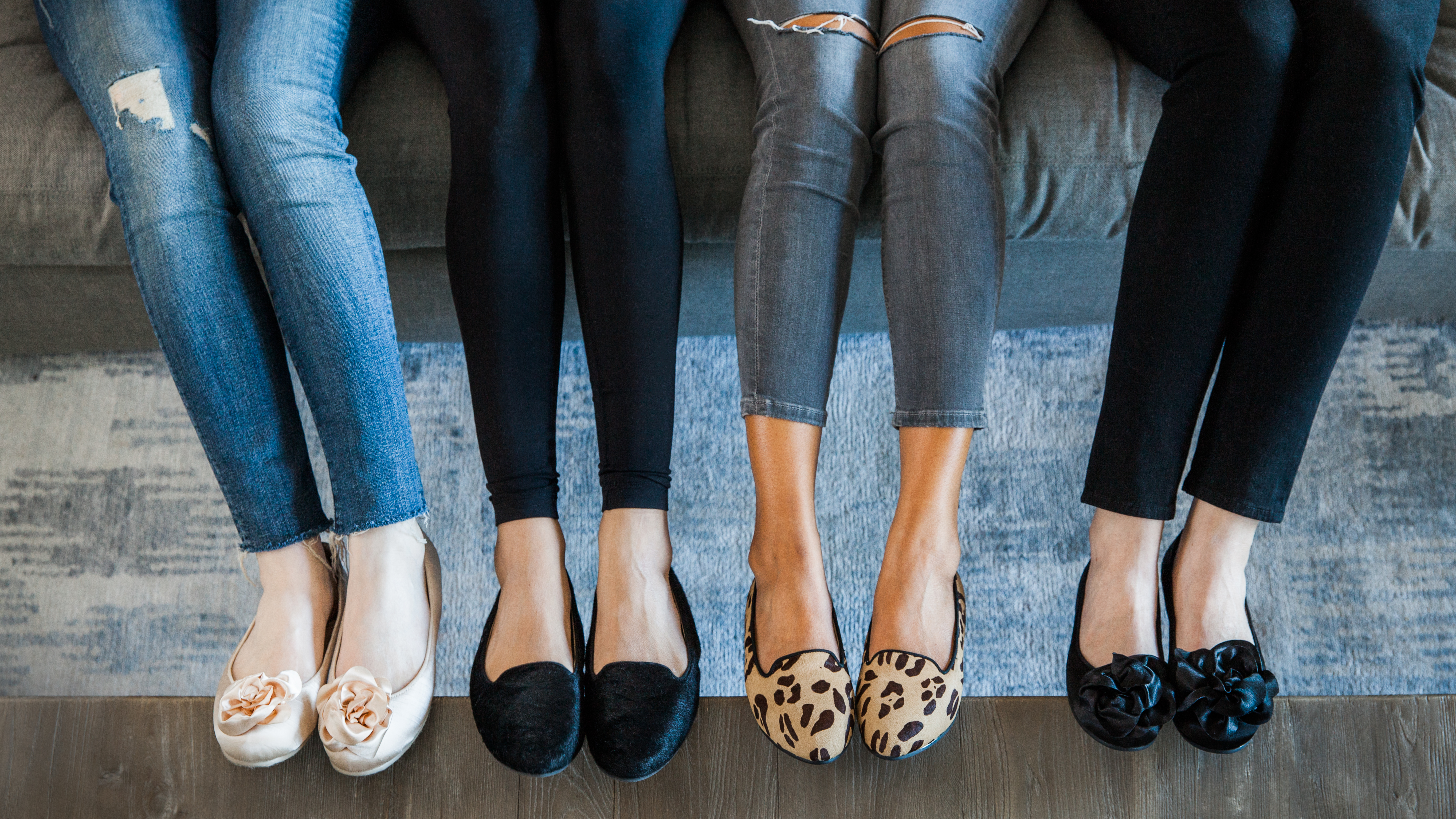 2. What was the inspiration behind Birdies, and how did you realize there was an opportunity in the market?
Bianca and Marisa: Many businesses are born out of solving a problem the founders are facing and Birdies is no different. Both of us had spent countless hours searching for stylish, comfortable slippers to wear at home with no luck. We love to host family and friends at home, and found that we had no comfortable footwear to coordinate with our stylish outfits. We didn't want to wear our uncomfortable filthy-bottomed outdoor shoes in the house, but until now, that meant going barefoot, wearing socks or worse — wearing ugly, frumpy slippers. As we started to put our business together and talk to other women, we quickly learned that we were not the only ones with this hole in our footwear wardrobes!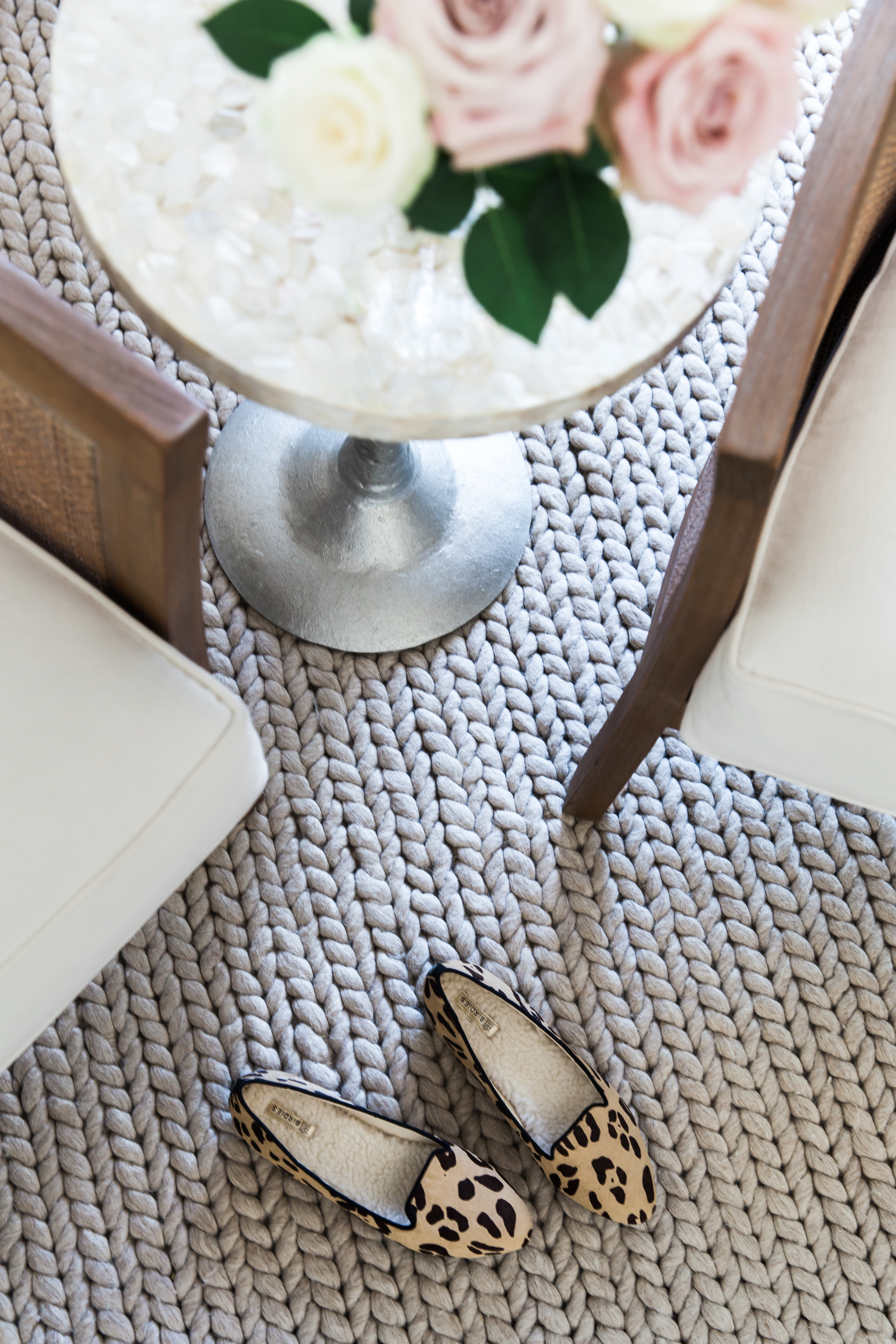 3. We love your entrepreneurial stories after coming from corporate backgrounds! What's been the most exciting part of starting your own business? What's been the most challenging?
Marisa: It's so basic, but it's so exciting to know that you created something that someone wants. Knowing that the product going off to your customer was created by you (and in Birdies' case my fantastic co-founder Bianca), and would not otherwise exist, provides a great deal of excitement and satisfaction day in and day out. On the challenging side, having worked at or with Fortune 500 companies for most of my career, there were always a lot of specialized resources to tap into. Now we are doing a lot outside of our comfort zones. You are not only the co-founder but overnight become the accountant, lawyer, shipper, designer, tariff expert, etc. Constantly coming across new topics you need to become an expert in immediately, is always a challenge.
Bianca: The most exciting part of starting my own business has been taking the idea in my head and making it happen! There were so many reasons why I thought I couldn't or shouldn't start a company – such as having a full time job, two little kids and no prior experience in product design or manufacturing. However, I didn't let those obstacles prevent me from solving this problem once and for all and that is something I'm really proud of. The most challenging part of starting my own company has been balancing moving fast and being patient! For those who know me well – patience is not my strong suit.
4. What's been your proudest accomplishment so far with Birdies?
Bianca and Marisa: It's really our product! We set out to create a stylish and comfortable slipper–it sounded simple enough to us at the time. Little did we know the complex engineering and component sourcing that would go into it. Through countless rounds of samples we created a slipper we are immensely proud of. The best part is we get to wear them ourselves everyday!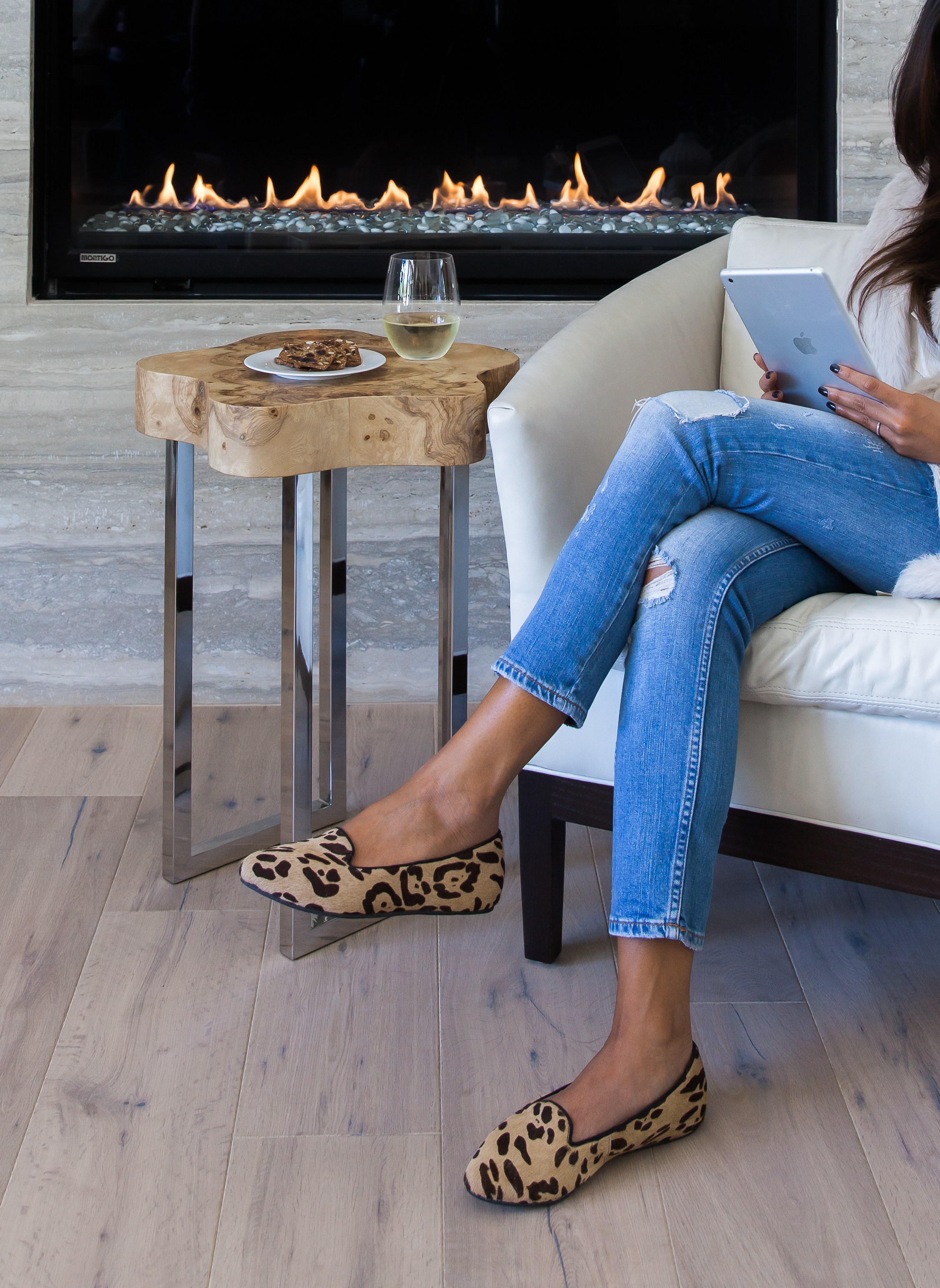 5. If you had one piece of advice for budding female entrepreneurs, what would it be?
Marisa: Don't be afraid to ask. When you're starting a new business you have to ask for help—whether it's been to host a trunk show to introduce Birdies to a friend's network or to spend time teaching you the nuances of working with customs on imports. You don't know it all, and if you are not comfortable asking for what you need, then you're not going to get it off the ground. I've been overwhelmed with the sincere support we have received from so many people. We have a lot of people cheering us on!
Bianca: Go for it! Too often I hear women say that they have a great idea for a business and then give a lot of reasons why they haven't started working on executing their idea. There's a lot you can do to begin testing product/market fit without making drastic changes in your life like quitting your day job. Even testing out your idea to a small group of friends and family will help get you started and build momentum.
6. How do you use your creativity in your entrepreneurship?
Bianca and Marisa: Creative thinking is critical in every aspect of entrepreneurship. On one hand there's the need for creativity and vision in designing our collection, our branding and how we want customers to relate to our brand. But beyond that, as a lean startup we need to get creative with everything. How can we introduce our brand to a larger audience with limited resources? How can we find the right materials for our shoes at the costs we need? We are constantly coming up with creative ways to answer these questions.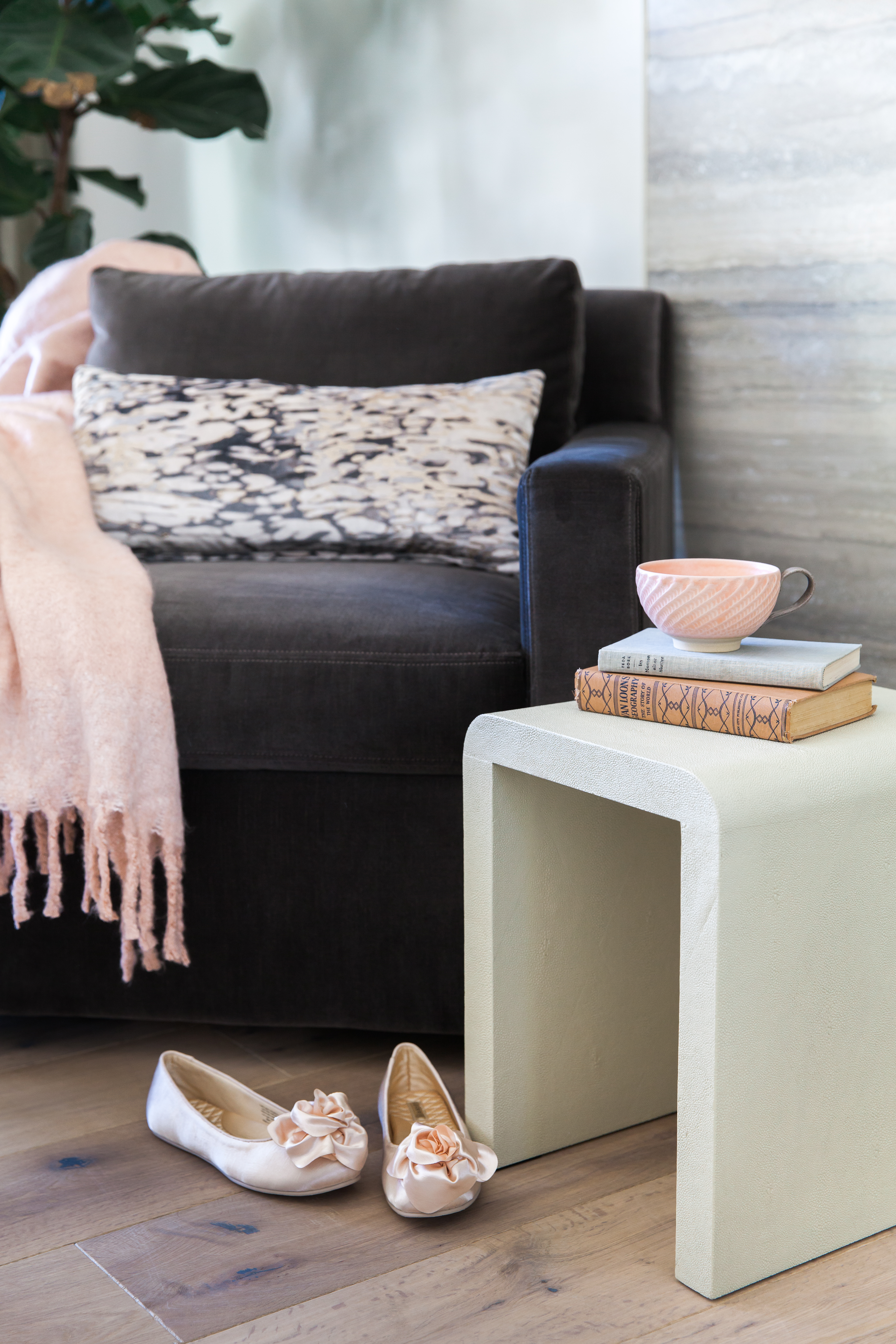 7. What are the guilty pleasures that get you through the work week?
Marisa: Nespresso combined with Instagram and Pinterest feeds filled with gorgeous interiors. And of course Birdies when I am working at home!
Bianca: My husband is an amazing cook. My guilty pleasure is enjoying a nice meal prepared by my husband and eating in our dining room after we've put the kids to bed. It's our time to unwind and connect.
8. If you could travel anywhere in the world, where would it be and why?
Marisa: Right now I have an itch to get out there and be active. I would love to go to Macchu Picchu to explore the sights, culture and outdoors.
Bianca: These days I'm craving family downtime somewhere warm and sunny. One of our favorite places to spend time as a family is Punta Mita, Mexico.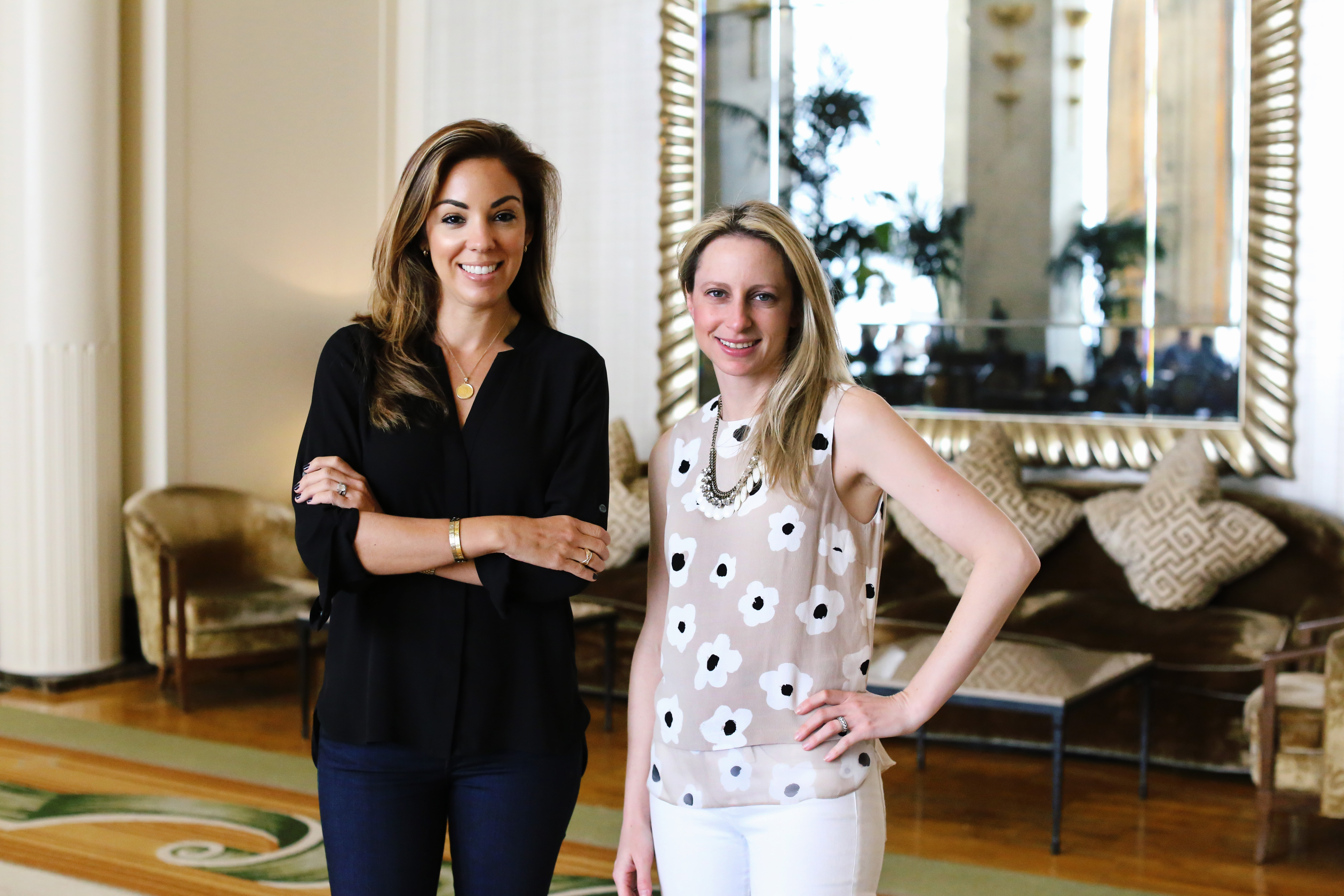 9. Where do you see Birdies in the next 3-5 years?
Bianca and Marisa: There is a lot of opportunity for Birdies in the historically sleepy slipper market. Women want to feel comfortable at home, but don't want to sacrifice looking and feeling great, especially in the living and entertaining spaces of their home. Women have so many choices in their closet for outdoor shoes, and we want to open that up for indoor shoes as well. We see women having multiple pairs of Birdies, giving Birdies as gifts year round and living their best moments at home with stylish and comfortable slippers. Organizationally, we are excited to build a passionate, creative and smart team and collaborating together to grow Birdies.
10. What does being creative mean to you?
Marisa: I am a pretty analytical person. I tend to look at the data available, evaluate it, make a decision and move on. I'm most creative when I release those barriers and dwell on possibilities without worrying about the outcomes. Better ideas tend to come out of this type of thinking. You can worry about the practicality and execution later.
Bianca: To me, being creative means having the space to let your mind wander and explore "what ifs". "What if" I wasn't afraid? "What if" I just went for it? "What if" I was the one to solve the problem of what to wear at home when entertaining? Giving myself the space to allow my mind to wander and explore allows me to be creative and take myself from a limiting world to a limitless one.
---
Follow along with Birdies on their website, Facebook and Instagram!