3 Simple Tricks to Making Photos Pop
Likes

Comments

With sites like Pinterest and Instagram as a part of our daily lives, stunning imagery is constantly on rotation and in your feeds. Which is why it's no surprise that you're inspired to hone your photography skills – great imagery is becoming more and more important as the digital landscape expands.

You bought the fancy camera
and lens
, but for whatever reason, they're just not turning out how you expected. While there are plenty of different factors that go into creating a beautiful image, today we're talking about how to get that unmistakable 'pop', even if the photo originally taken didn't have one.
Our preferred tool? Lightroom. It's easier to use (and less expensive!) than Photoshop, can quickly be learned, and has all the tools for adding vibrance to photos. Now, let's take those images from good to great!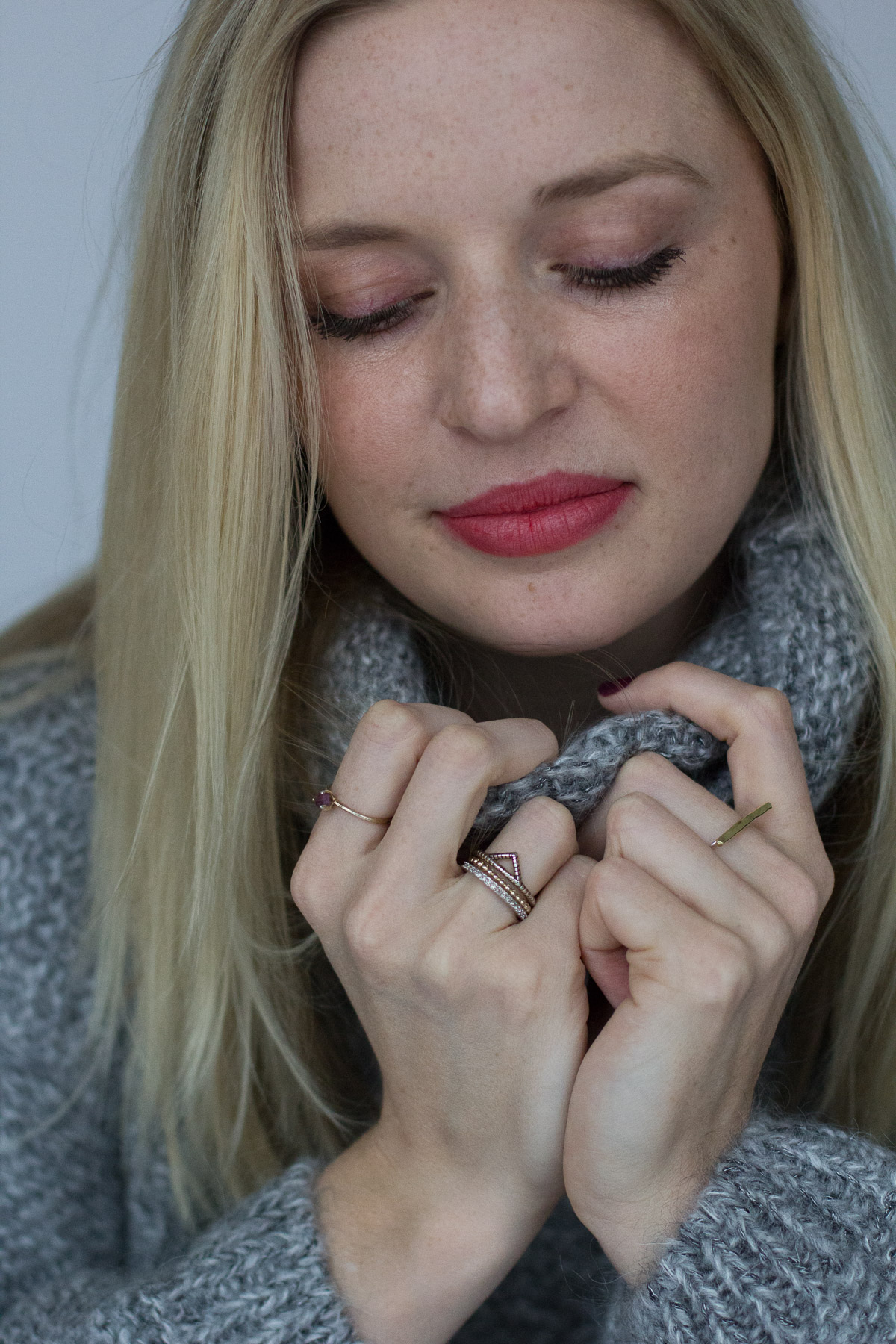 First, you'll need to download Adobe Lightroom, which you can purchase a subscription through Adobe's Creative Cloud.
Before we dive into a few three tricks, let's make sure you're starting with a good image. You want one that's well-lit and crisp on its own. While Lightroom can definitely help you save an image that's too dark, light or a little blurry, starting with a good image will make your final product even better.
We'll use the image above as an example. It's a nice image on its own — a bit dark, but not too dark, and it has a lot of crisp detail in it. Let's see what a few small tweaks in Lightroom can do for it!
1. Sharpen Your Images
We find that sharpening images up to 50% or even a little bit higher helps significantly. This will give edges that extra bit of crispness that helps them pop and look, well, sharp!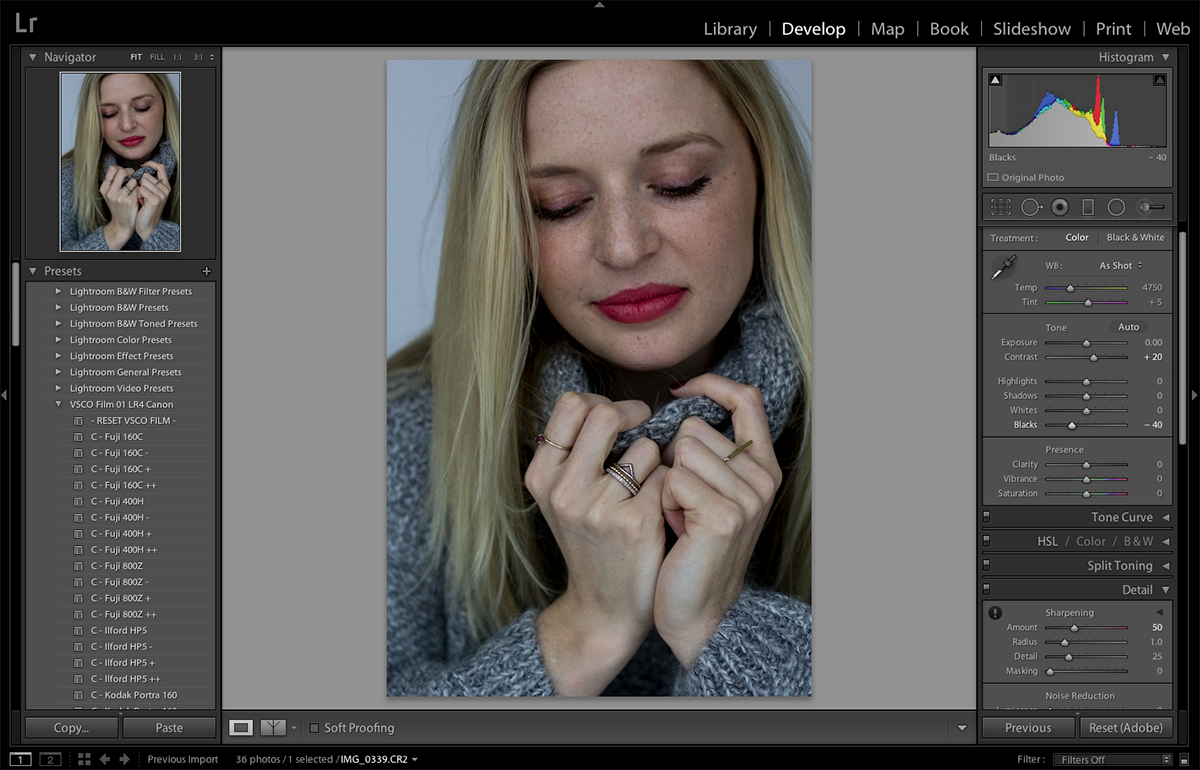 2. Add Contrast
Adding contrast is a huge factor in making images jump off the page. Do this by playing with the 'Contrast' and 'Blacks' Settings. Just promise you won't add so much contrast that the image looks fake or over-worked!
3. Edit Color & Temperature
Adding contrast usually darkens the image, so it's important to also adjust the color and temperature. Depending on whether the image was warm or cool, edit the temperature to make it look like it was shot in neutral lighting with a normal white balance. Lastly, play with the exposure setting to give images the right amount of brightness.
There you have it! Our final product is a gorgeous, bright image that pops. We didn't retouch or smooth her skin, nor did we add color to her lips, but the before and after are so different. It's amazing that a little bit of basic editing can make such a big difference, isn't it?
Now it's your turn to try these basic techniques on your own images!