Sin City's Most Unique Place – The Las Vegas Neon Museum
Glitter lights, showgirls, the sound of slot machines (ching, ching!), dry heat, merciless AC, party nights and endless shopping opportunities is not all you will find in Las Vegas. I have been few times to the Sin City, and while I'm too stingy to spend even ten bucks on a slot machine, I kind of enjoy the wild, restless atmosphere – for a maximum of three days. After three days, I need to find calmer waters. My first trips were always more focused on The Strip, but during my last visit I went on to discover the Vegas beyond big hotels and chain restaurants.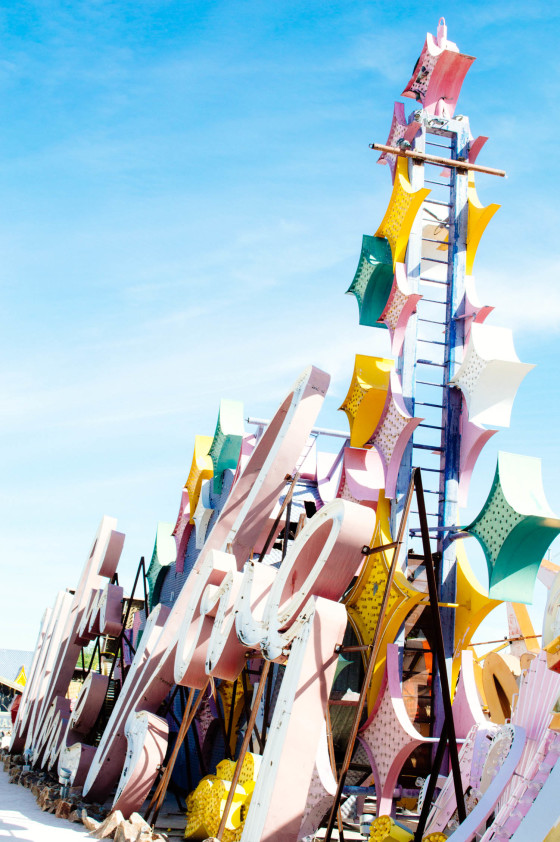 And although Vegas is a young, man-made, artificial city at its finest, surprisingly is has lots of interesting history (think mafia bosses, showgirls, crazy billionaires, desert and money). One of the most unique places in Vegas, and probably my favorite, is the Las Vegas Neon Museum. It's the place where old neon signs go to retire. Long time only treated as trash, the glitter lights found a new home and a new purpose – telling the story of Las Vegas. The team behind the Las Vegas Neon Museum collected, polished, repaired, and restored the lights to their new glory.
The one hour tour is a fun, entertaining and educating experience where you will learn fun facts, like why the Flamingo is named the Flamingo, which sign was an ad for the atom test public viewing party (yikes!) and which one only had its 15 minutes of fame for just one day. The signs are true pieces of art made from tons of metal, glass, and cables, jazzed up in all colors and shapes. I hope you will make a detour next time you visit Vegas, and as we know what happens in Vegas, stays in Vegas, but you will always have pretty pictures.
Good to know:
You can choose between a day tour or a night tour when the lights are on, but I personally prefer the day tour, as you will be able to get some amazing pictures. The cost is about $20 and there are only guided tours. It makes sense to make an online reservation, as they get booked out pretty quickly. Remember, your are still in the desert, so water & sunscreen are essential.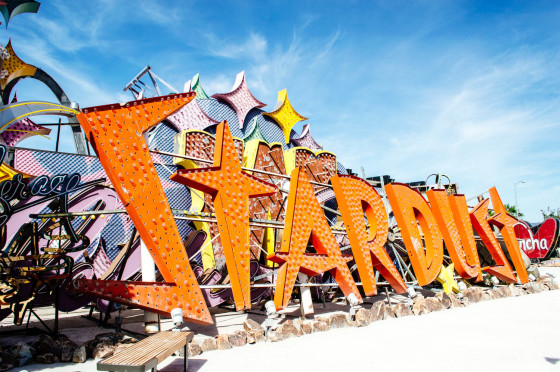 770 N Las Vegas Blvd, Las Vegas, NV 89101 | neonmuseum.org
---
Ana Kamin is the blogger behind Fluxi On Tour, a place where she shares her passion for travel, San Francisco, delicious food, cool stores, interesting people and other inspiring things she discovers along the way. She loves to spend her time outside, strolling farmer's markets, walking on the beach or having picnic in the park.