An Easy (and Impressive) Salad to Bring to Summer Cookouts
As summer approaches, we know that BBQs, cookouts and patio gatherings will become a regular thing on the weekends. They're an easy, fun and relatively inexpensive way to entertain a group of people when everyone chips in with the food and drinks. We'll admit that the easiest route is to pick up a few extra bottles of wine or chips and dip, but when you get to the party and realize everyone else had the same idea, it suddenly doesn't seem so smart. (We love guacamole as much as the next person, but let's be real, you can only eat so much!)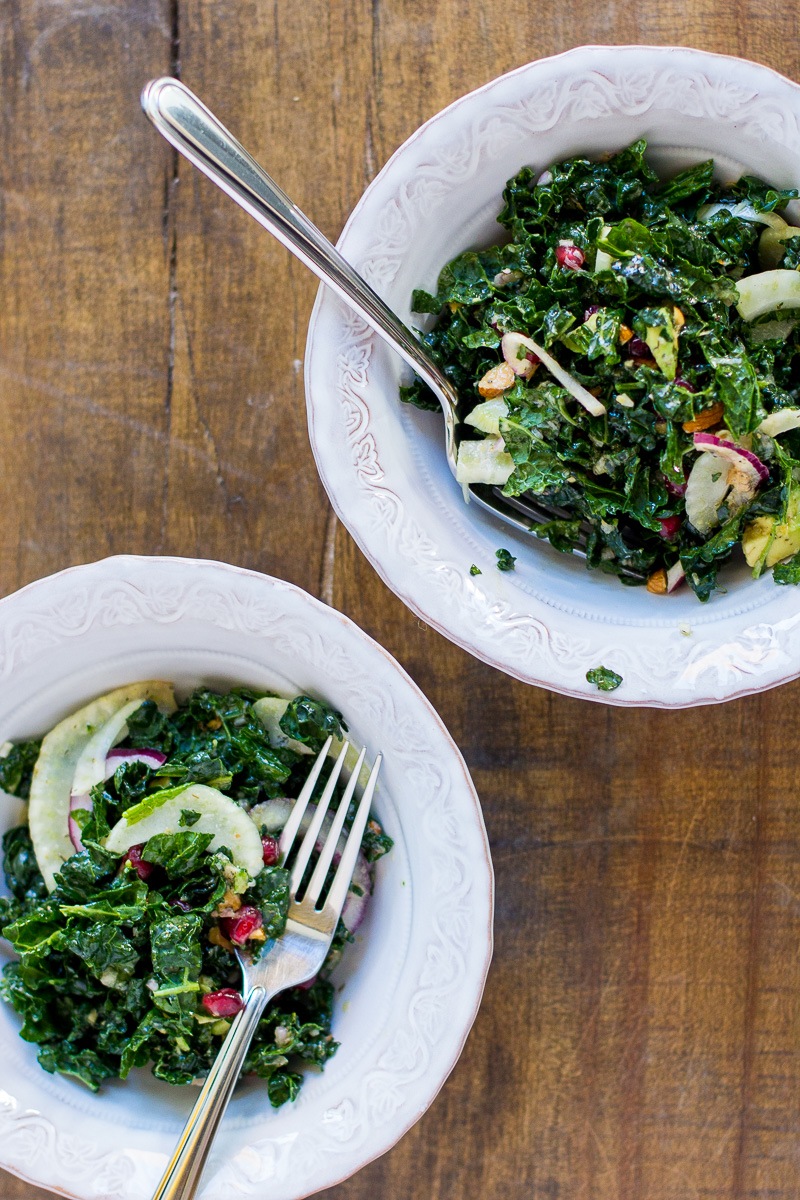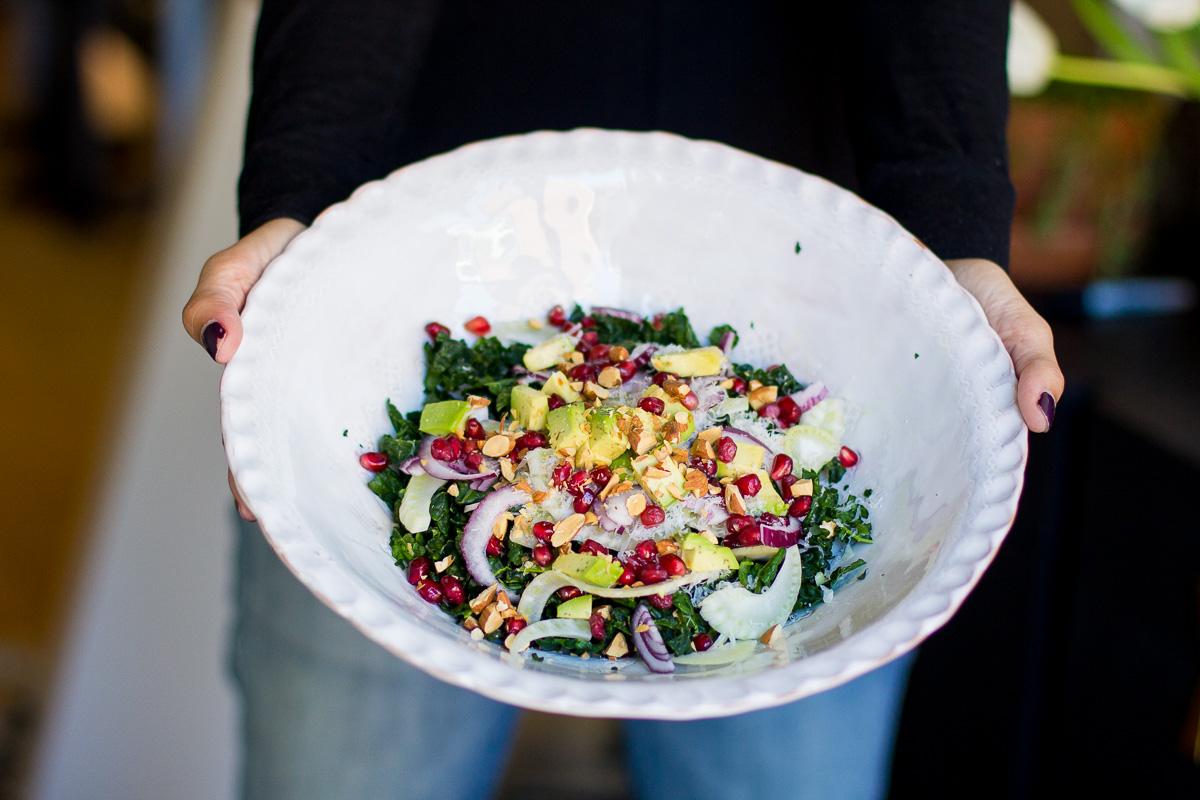 So, what should you bring instead? We think this kale salad recipe is a pretty good option. It can be totally prepared beforehand and easily transported. Kale holds up well over time and the combination of flavors, textures and colors found in this one are out of this world! Since this salad doesn't require any cooking, you won't be stuck in the kitchen at the last moment trying to get it re-heated. Just toss the salad with the dressing right before dinner and it's ready to go.
We love the homemade route for several items. It's healthy, a unique dish, easy to prepare, and allows you to enjoy the friends you're with instead of fretting over what to cook.
On a side note, this salad also makes for a quick and healthy lunch at work. We recommend adding some protein, like grilled chicken or quinoa, for a more substantial meal.
Need some tips on making your kale less bitter? Follow our simple tutorial for massaging kale. It might sound crazy, but it totally works!
Easy Kale Salad
Dressing
1 Tbsp shallot, chopped
1 1/2 tsp Dijon mustard
3 Tbsp red wine vinegar
1/4 tsp dried thyme
3 Tbsp olive oil
Salt & Pepper to taste
Combine all ingredients in a jar. Screw top on and shake until combined. Season to taste.
Salad
2 bunches of kale (ours were small)
1/2 fennel bulb, thinly sliced
1/2 avocado, cubed
1/8 red onion, thinly sliced
2 Tbsp sliced or crushed almonds
3 Tbsp pomegranate arils/seeds
3 Tbsp Parmigiano-Reggiano, freshly grated
Combine all ingredients in a salad bowl and toss with dressing to combine.