Jenny Bernheim
Likes
Comments
Jenny Bernheim is the talent behind the blog, Margo & Me. With millions of fashion blogs out there, Jenny manages to cut through the noise and stand out with her enviable style and unique approach to each article. Together with her dog Margo and fiancé Freddie, she's continues to raise the bar with stunning editorial shoots and captivating imagery that's focused on elevated yet approachable style. Ready to take a deep dive into the heart of this fabulous fashionista?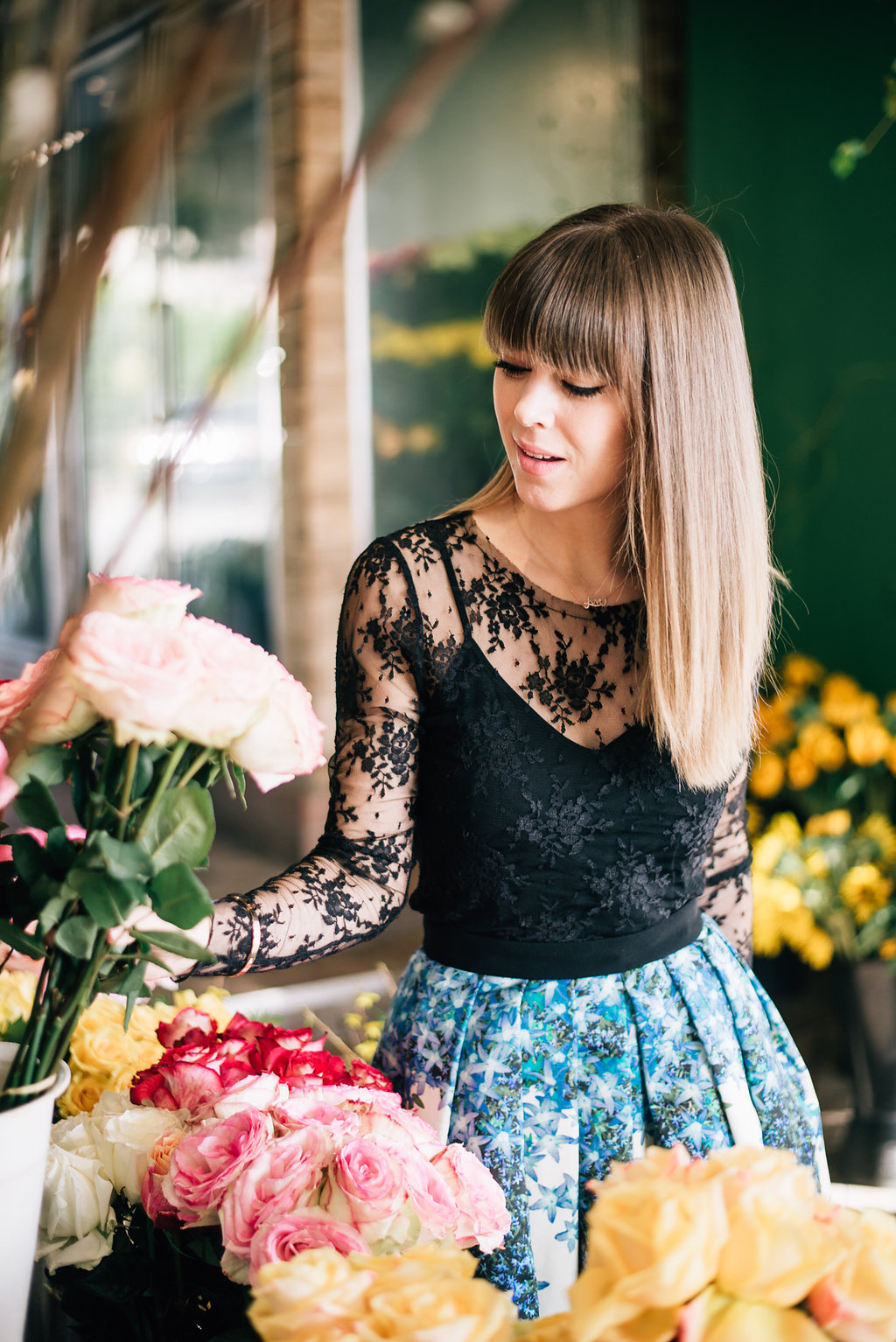 Who or what inspires you?
I have always been inspired by fashion that emerges from around the world. It's really fascinating to see how people are putting things together and interpreting different trends. I am always on the look out for something new and inspiring.
Miroslava Duma is genuinely one of my favorite style icons, I relate to her because she has such a youthful, feminine sensibility. Kate Moss is on everyone's list! She is still the epitome of effortless style. It's not just the celebs anymore who we look to, though. I find myself so inspired every time I discover a new stylish blogger through Instagram.
How did studying at the Fashion Institute of Design & Merchandising shape your view of the fashion world?
Attending at FIDM was an integral part of where I am at in my career today. Studying a concentration as specific as design helped to give me a well-rounded understanding of all elements involved in the apparel production process. Their programs are so hands-on and their professors are truly there to help you learn. I really enjoyed my experience there!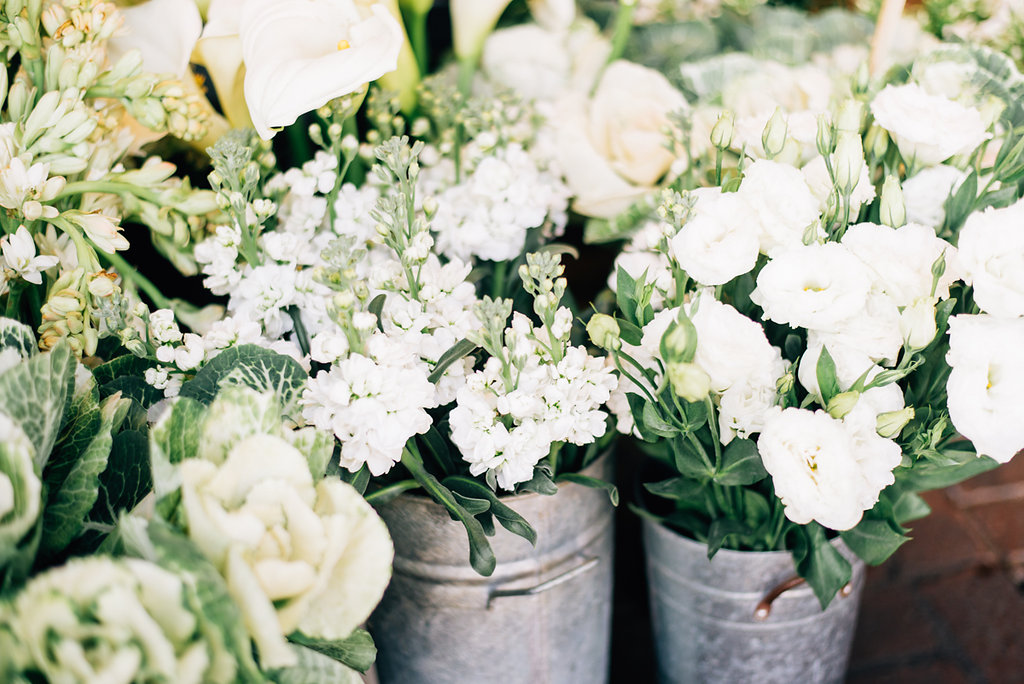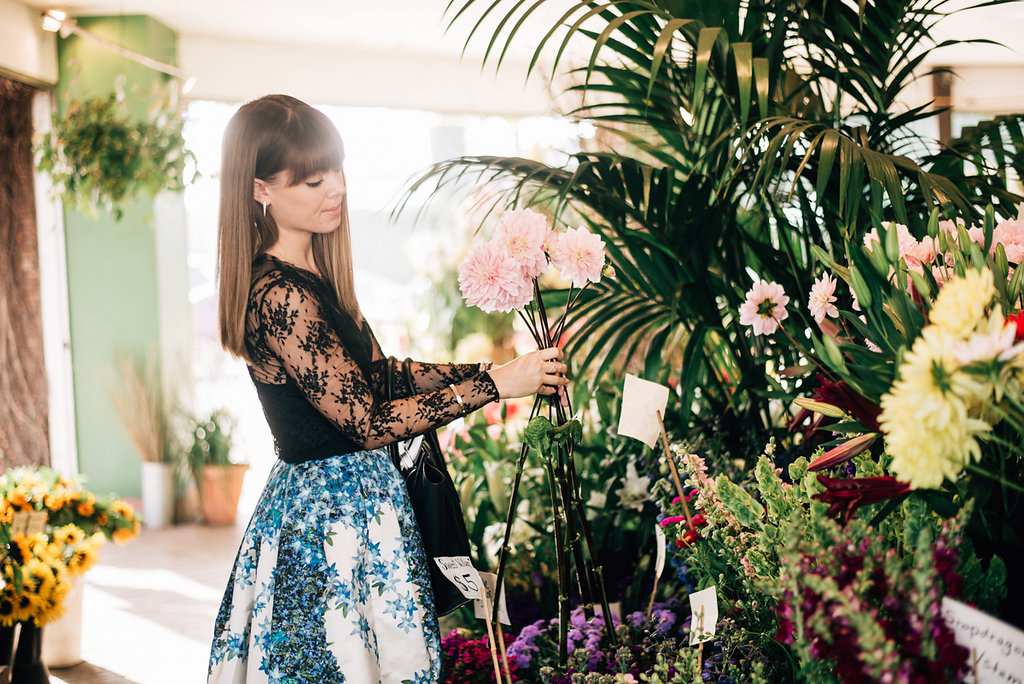 With millions of fashion blogs, how do you stay creative and true to your aesthetic?
When I launched Margo & Me in 2012, I was seeing a trend of true street style blogs, which I loved but I knew that I wanted to create something a little different. Since I come from a styling and editorial background, I knew from the very beginning that I wanted Margo & Me to feel more editorial. With each post, it is my hope to tell a story through what I am wearing and the location I am shooting just as you see in the pages of your favorite fashion magazine. In addition to my daily looks like I am wearing here, I love any excuse to get dressed up and shoot something that might inspire your dressier looks as well.
Your images are always captivating! How does creativity play a part in where you decide to shoot and what to wear?
As you may or may not know, my Fiancé Freddie is the photographer behind the blog! His background is in film production and directing so "Creative Director" was a very seamless roll for him to take on with the blog.
Before each shoot, we take a handful of factors into consideration before just going out to take photos. I think the most important roll that creativity plays in our process is that the designers we are working with truly inspire us to create! We work very closely to identify the designers branding and what kind of imagery they would appreciate, from the styling to location and coloring of each shot. It's a process that we really enjoy working on together.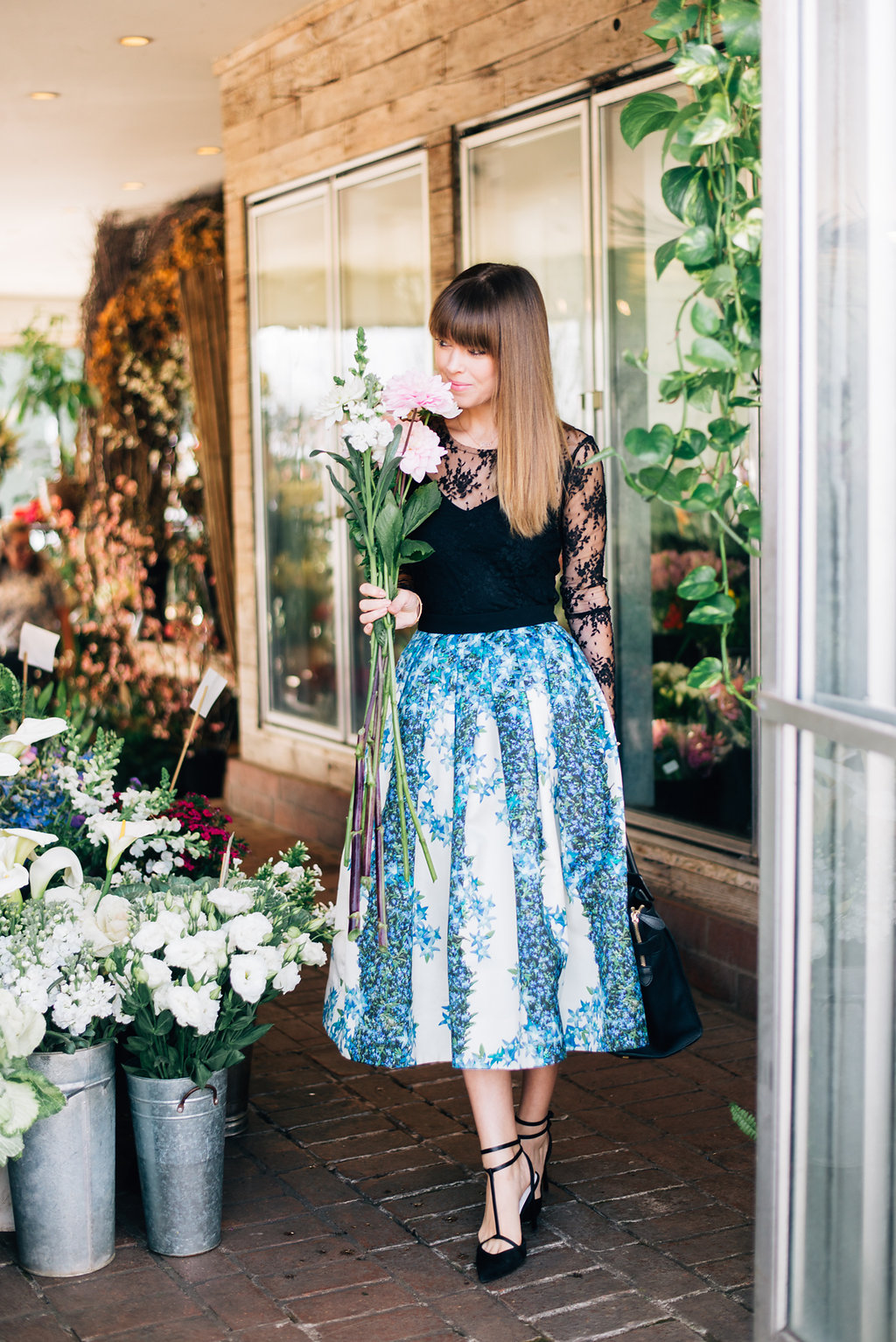 What has been your most exciting or memorable life experience? How has that fueled your creativity?
Wow! This is a loaded question. I think if you had asked me this a few years ago when I first started blogging, I would have given a completely different answer. Something shifted inside of me last year after my trip to Paris. Suddenly, I saw the world differently, more vibrantly, more inspired and more opulent. It's no secret that traveling can expand ones views and perspectives on life, but this was just the first time I actually experienced this. Each and every one of my experiences there has helped to shape the direction I've taken Margo & Me in ever since.
Beyond fashion & styling, what are your other creative pursuits?
I love the process of designing in terms of sketching and then actually sewing. I own an industry sewing machine and love making alterations to existing items in my wardrobe and also creating new ones. The process of how a garment is physically constructed fascinates me. It's a puzzle and I love solving it. There is nothing more satisfying than seeing fifty cut pieces of fabric come together seamlessly into one garment (no pun intended).
You are traveling frequently. How does this inspire you in your work? Do you have any favorite spots?
After my trip to Paris last may, you might say that the travel bug bit me. The world is so much more accessible than I thought it was. Buy the ticket and take the ride. Whatever it takes, travel more, see more, experience more. It's only when we are pushed to the boundaries of our comfort zones that we can push the limits of our creativity.
Who or what has influenced you the most creatively and how?
My creative tendencies are deeply rooted in my childhood. My grandmother had an art studio in my grandparents home where she would spend hours teaching my younger brother and I how to creative beautiful watercolor pieces. She would let us experiment on canvases twice our size down to little palm size canvases. This was a great lesson in creativity; you don't need the biggest canvas to make the biggest impact. When I wasn't in her art studio, I was playing dress up in her closet that was filled with designer duds and extravagant costume jewelry. My older sister and would spend hours in there, my sister would always take photos of me in the outfits we would come up with. Fashion blogging before I knew it.
What brings you the most happiness in life?
I honestly think that feeling like I am on the right path in life makes me happiest at every moment of the day. I spent many years in a job where my creativity was not utilized and I was not a happy person because of that. Although I have everything now that I did then, I am happier, more positive and appreciative now than ever before simply because I decided to follow my heart and work on things that satisfied my creative desires.
What do you feel is the best way to build a following? How do you feel your creativity plays a role in identifying with readers?
I didn't start out blogging for any reason other than to share what I was wearing with my friends. I didn't see it as a viable brand when I first started. It wasn't until late 2013 that the blog took a distinct direction, which is the aesthetic that it is today. I think that once you have your branding mapped out, the audience who identifies will follow and interact organically. Being a girly girl at heart, I love nothing more than the feminine, classic side of dressing and I think that a lot of girls can identify with this.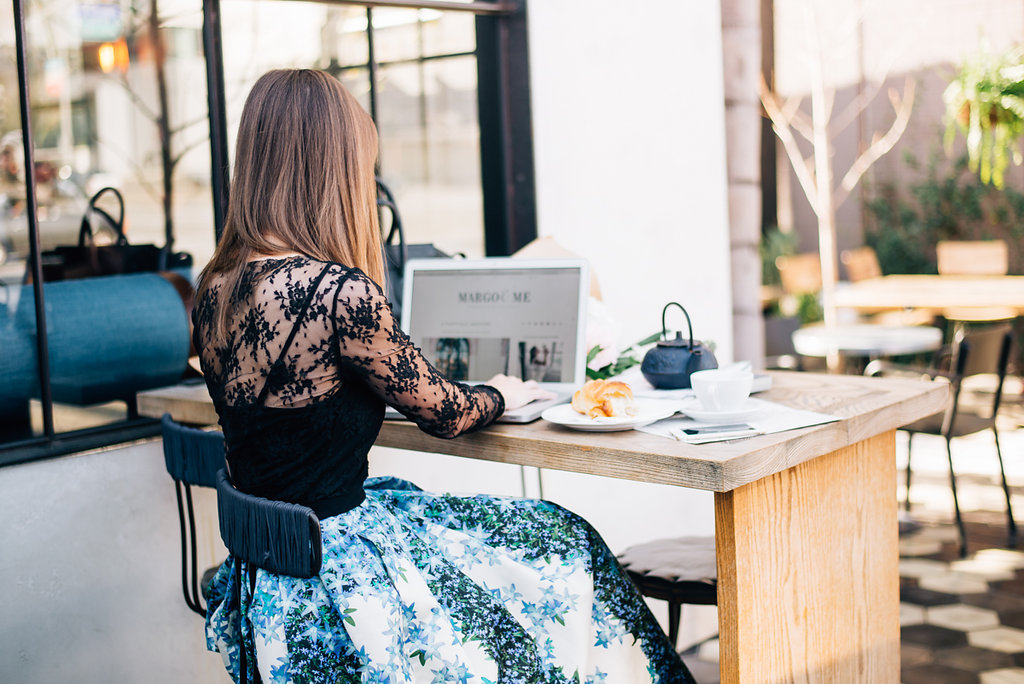 What does being creative mean to you?
With regards to fashion, I am rooted in my personal style philosophy which is all about setting your own rules; it's not about being held hostage to trends, it's about exploring your stylistic cravings, overcoming your sartorial doubts and becoming alluringly elusive through your look. It's about severe femininity, chic with an unexpected jolt. Intellectual, without being unapproachable.
Jenny Bernheim links to follow: Blog | Instagram | Facebook | Twitter | Pinterest