Jean Batthany – Creative Director at DDB Chicago
She was named one of Business Insider's 30 Most Creative Women in Advertising, has been interviewed far and wide by top industry publications, is outspoken in her support of women in the work field, and was recently named a recipient of the Advertising Working Mothers of the Year award by Advertising Women of New York and Working Mother magazine. Jean Batthany, Creative Director of DDB Chicago, is a go-getter and a shining example for women everywhere on how to be a leader in their field, whether or not they're in a creative industry. Today, she shares advice on how to think of new ideas, balancing work while raising a family, and what it takes to be an effective Creative Director. 

Who or what inspires you?
I have the good fortune to work and live with amazing people who inspire me daily. There's nothing like a creative idea that is so good, so out of the box that you actually feel high on the possibilities. Creative people across all disciplines at DDB Chicago and our partners inspire me to think different, push harder, buy, sell and make better work.
My daughters inspire me every day to make the world a better, more gender balanced place where girls and women can thrive and succeed. I've met so many incredibly smart, strong and tenacious women leading the way to gender equality in the ad industry that make me want to be and do more.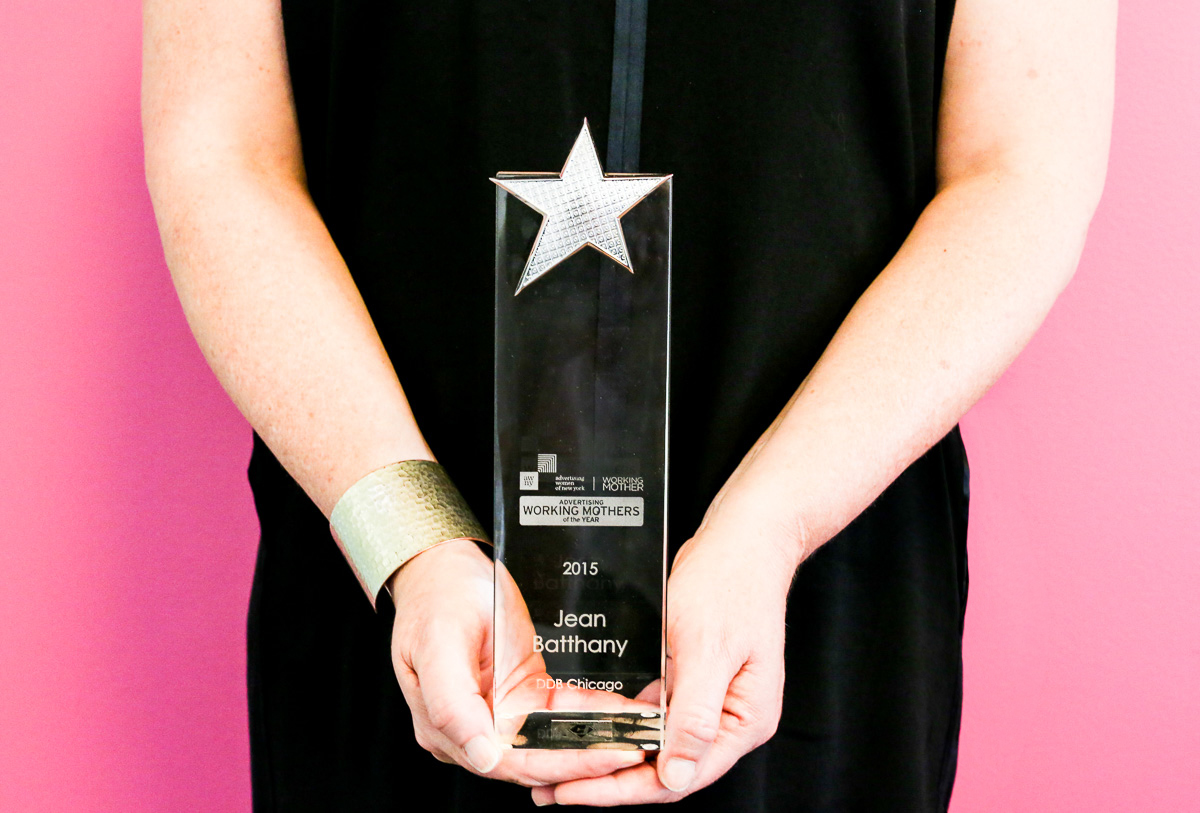 You are an outspoken proponent of women in the work field, particularly in advertising, and have recently been honored as one AWNY's Advertising Working Mothers of the Year. How do you personally manage to juggle working and raising a family?
Ad people without kids will often say 'I don't know how you do it'. I've learned to ask for and accept help and lots of it. My life partner, lover, best friend and now fiancé, Graham Brown is not only my biggest fan but my life support system. A talented playwright, actor and director, he has evolved into a stay at home step dad who holds down the fort when I'm away, doing the laundry, the shopping, the chauffeuring, a good deal of the cooking and passionately coaching middle school girls soccer. Somehow he continues to write and produce inspiring theater that not only entertains but challenges social conventions. I've also been extremely lucky to have the help of so many generous women, nannies, babysitters, tutors, friends and family who've cared for my girls over the years like they were their own.
If you could tell women in the work field one thing, what would it be? What do you see as the most important thing for women to remember when days get tough or they feel overwhelmed?
Best line I heard this year? There is no such thing as work life balance, it's just life. And it is so true. When someone would ask my mom, mother of five, who her favorite child was she'd respond with whoever needed her more that day. And being a working mom is a lot like that. You just can't be in two (three, four, five) places at once. You've got to decide where you are needed most. When faced with a difficult choice my suggestion would be to consider who will remember your absence more: a client on yet another conference call or a child performing, playing or crying their heart out?
And try and remember that no one judges you more harshly than you judge yourself. You are doing the best you can. You are awesome.
Has your creativity evolved since having children? If yes, how? If not, why?
Kids are the definition of creativity with their ability to play, let go, experiment, make stuff, make mistakes and yes, make a mess. They are always asking why or why not. They make you stop and look at things in a different way. Or just stop and look. Having kids has taught me that there is so much more important in the world than me. I've learned to nurture, support and celebrate their hopes, dreams and creativity, deal with their fears and failures as we all fall down and get back up again and again.
There are a lot of similarities being a mom and a creative director: both require cat herding, multi tasking, hugging, crying, laughing, yelling, loving, applauding and letting go. Creatives are very much like children as they require validation and encouragement, boundaries in which to explore, freedom to fail and room to grow. Constant criticism just doesn't work, doesn't motivate. As a very critical person, I've had to learn the art of the cookie, where I give a compliment, some constructive criticism and close with a compliment aka #oreo to encourage rather than discourage.
How do you think of new ideas?
I get up and go to the bathroom. Seriously. 9 times out of 10, if I get up from my desk and just walk an idea will come to me. Taking a walk outside, changing venues or a going for a good hard run on the lake also work extremely well. I definitely require a steady diet of inspiration from art, museum visits, live theater, live music, movies, books, magazines, award winning advertising and I consume a ridiculous amount of online social stimuli.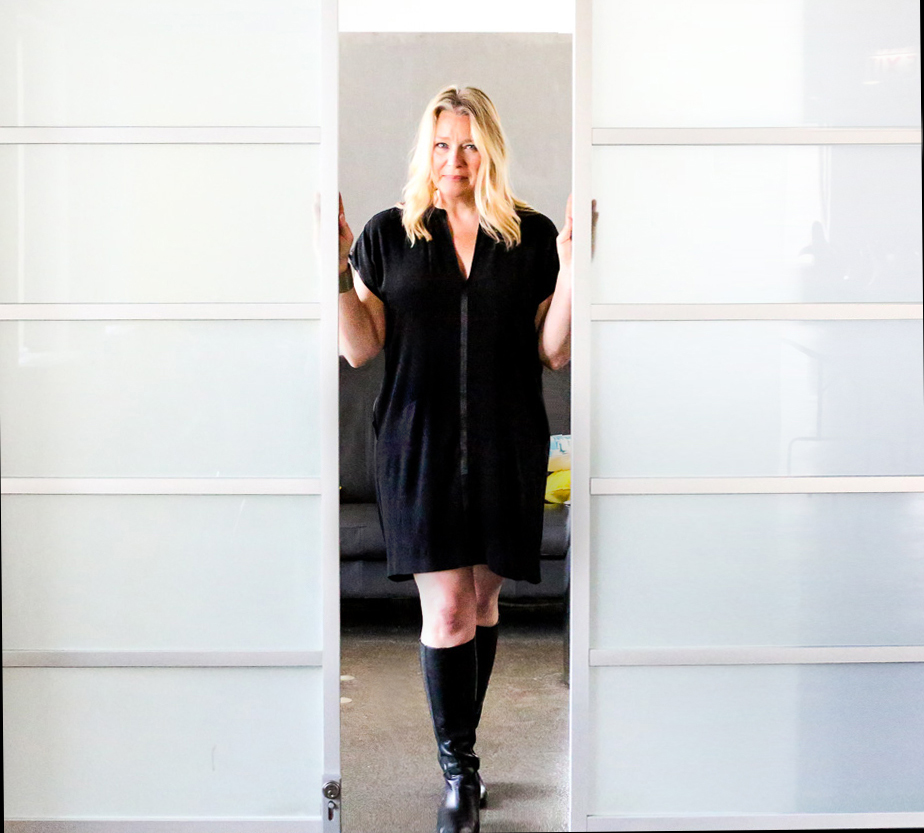 What do you see as the most important qualities of being a Creative Director? What are the most effective?
A good and effective Creative Director needs to be a leader, an editor, a cheerleader, a curator, a great presenter and a bit of a mind reader. They need to inspire, perspire over, organize, amplify and celebrate the work of others.
Being a creative director is very different than being a creative and it's not always a natural evolution from making to directing. One of my missions is to make sure up and coming CDs get the training they need to not only use their creativity but inspire and motivate others, recognize great ideas, nurture and help develop those ideas without taking over, give their teams a safe place to create and make mistakes, present the hell out of and sell not just the best work but the best work for their clients.
Any creative pursuits that you enjoy in your off hours? How do these passions help to shape your working self and creativity?
Like many working moms, I'm particularly guilty of not scheduling time for me and my passion projects. One thing I have been doing a lot of is writing, mostly about women in advertising, which is an evolution for me as my background is in art direction and design. Although it takes up a lot of my "free" time, I do love it as there is something incredibly powerful and inspiring about putting one's story out there, touching a nerve and getting a flood of personal responses and thank you's in return. If I can make a difference in someone's life it's all worth it.
Considering a lot of what we do is more conceptual, more cerebral, I also find it extremely cathartic to physically make or do something with my hands. We just renovated my older daughter's bedroom in a soothing tiffany box blue and despite my crazy schedule, I prepped and painted it myself. Part creativity. Part therapy.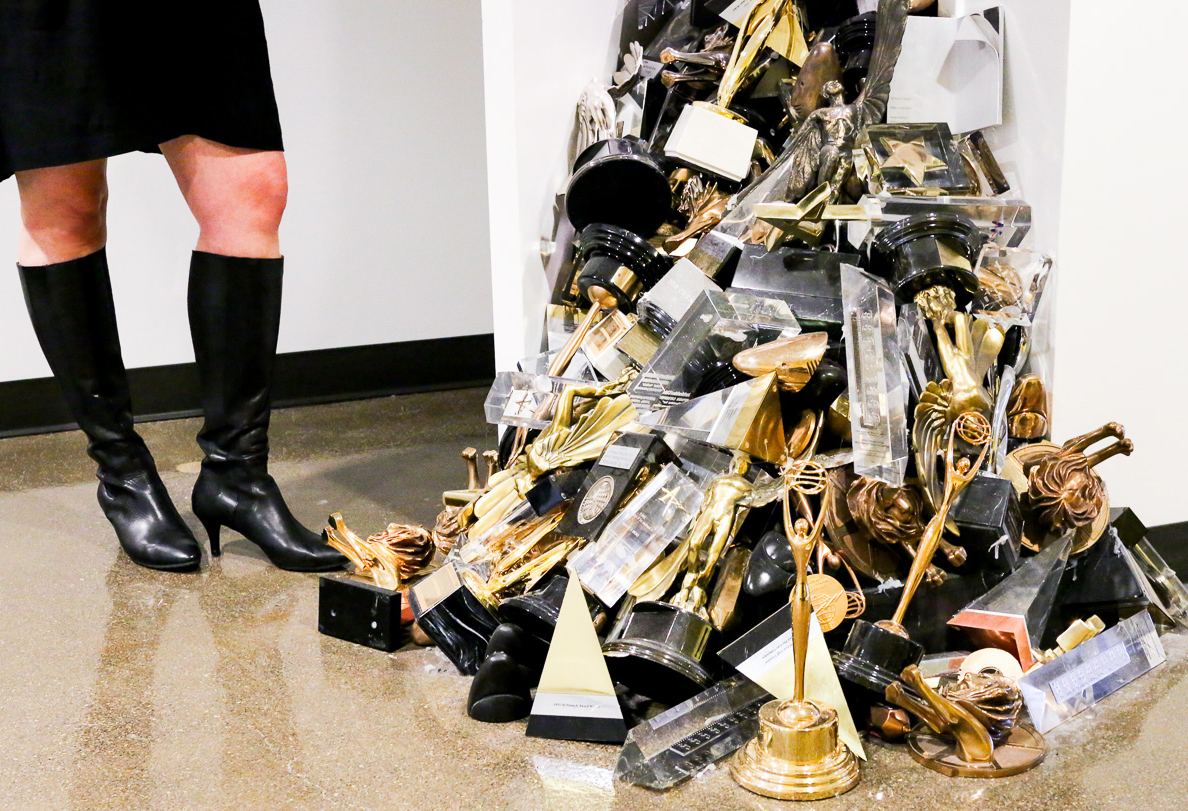 Your work has been recognized by the Effies, Addys, and Clios among other prestigious awards. What has been your favorite project to work on to-date and why?
My latest project is almost always my favorite as it is ripe with potential. Right now we are knee deep in creative development for the American Cancer Society. It's a huge opportunity to do great work that can and will save lives. Probably the hardest thing I've worked on in years and for some reason those projects usually produce the best work. It's also been an opportunity to work with some really kick ass women at DDB, Kate Christiansen my Group Account Director and newly appointed CDs Kathleen Tax & Marissa Groenwighe. We laugh way too loud and swear too much as we try and cure cancer but it's gotten us through many a late night and weekend.
Recently you've made strides while leading the Kohler "Never Too" campaign. What insights have you taken from that campaign that can teach marketers a thing or two about being effective with messaging?
Kohler is an iconic American brand steeped in art, design and innovation. They lost some of their mojo post recession as the home market took a hit and the brand tried to become more accessible. What a brilliant opportunity to have a brave client ask to make them bold and sexy again.
When Creative Directors Nathan Monteith and Andrew Bloom brought their 'NEVER TOO' concept to life during the pitch process it was like watching lightening strike. It perfectly summed up our strategy: to live beyond the normal. It spoke directly to our target: the new sophisticates and there was no message it couldn't hold: you can never be too bold, too loud, too glossy, too dark, too twisted… Drop dead gorgeous, the campaign combines high fashion with high concept, luxury and design with product benefit. It not only makes people think, it makes them think differently about Kohler.
We've just begun to scratch the Never Too surface and I look forward to partnering with Kohler as we expand the platform across all channels across the globe in truly innovative ways.
10. What does being creative mean to you?
I'm going to borrow Mary Lou Cook's quote: Creativity is inventing, experimenting, growing, taking risks, breaking rules, making mistakes, and having fun. The beauty of working in Advertising is that is exactly what I get to do every day.
There is a theory in positive psychology know as 'flow', the mental state in which a person performing an activity is fully immersed in a feeling of energized focus, full involvement and enjoyment in the process. Researchers have found that in addition to contributing to work satisfaction, creativity and flow are connected to positive emotions and our overall happiness.
Now that's what I'm talking about.
Jean Batthany Links To Follow: Twitter | Facebook | LinkedIn | Instagram