When Interior Design Meets Fashion
It's true that inspiration can come from the most likely, and unlikely, of places. With regards to interior design, we happen to think that fashion is a perfect way to highlight the creativity and influences of interiors that have been carefully thought out and constructed.
When talented luxury designer Donna Hall, who recently expanded her firm to downtown Chicago, opened up her freshly-refreshed home to us, we were excited to explore how a designer would personally tackle her living space. From Donna herself, "The overall approach was to honor the architecture of the early 1900's but modernize it by adding elements of French Moderne period, hints of Miami Deco, and glimpses of the Hollywood Regency era.  Many of the rooms were designed around dynamic art which served as the focal point. With many custom designed pieces and daring design choices, the home is bold, edgy, and unpredictable while still achieving unexpected balance."
When touring, it was clear that each room had an inspiration, which is why we invited some of our favorite fashion bloggers along, assigned each of them a room, and captured how they were inspired by the design. The result? An interior-design-meets-fashion lover's dream.
—
Shaheen Khan of Lows To Luxe | Inspired Room: Master Bedroom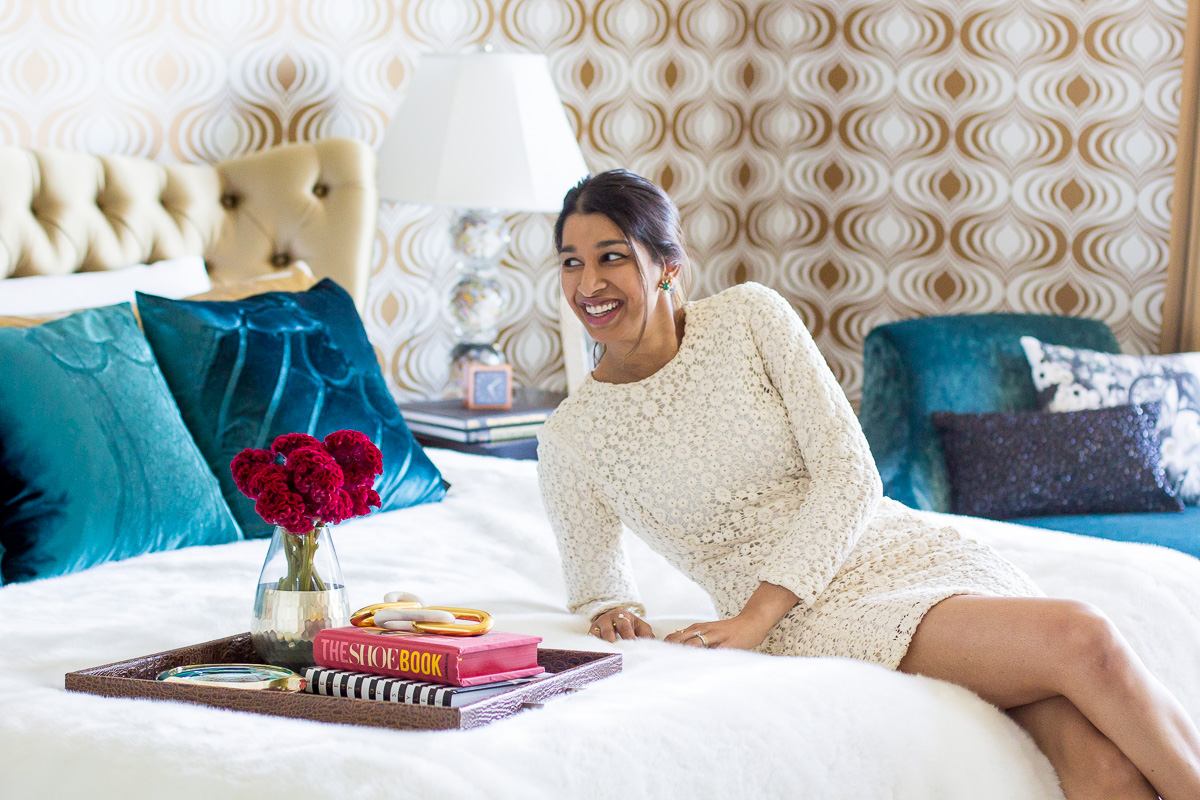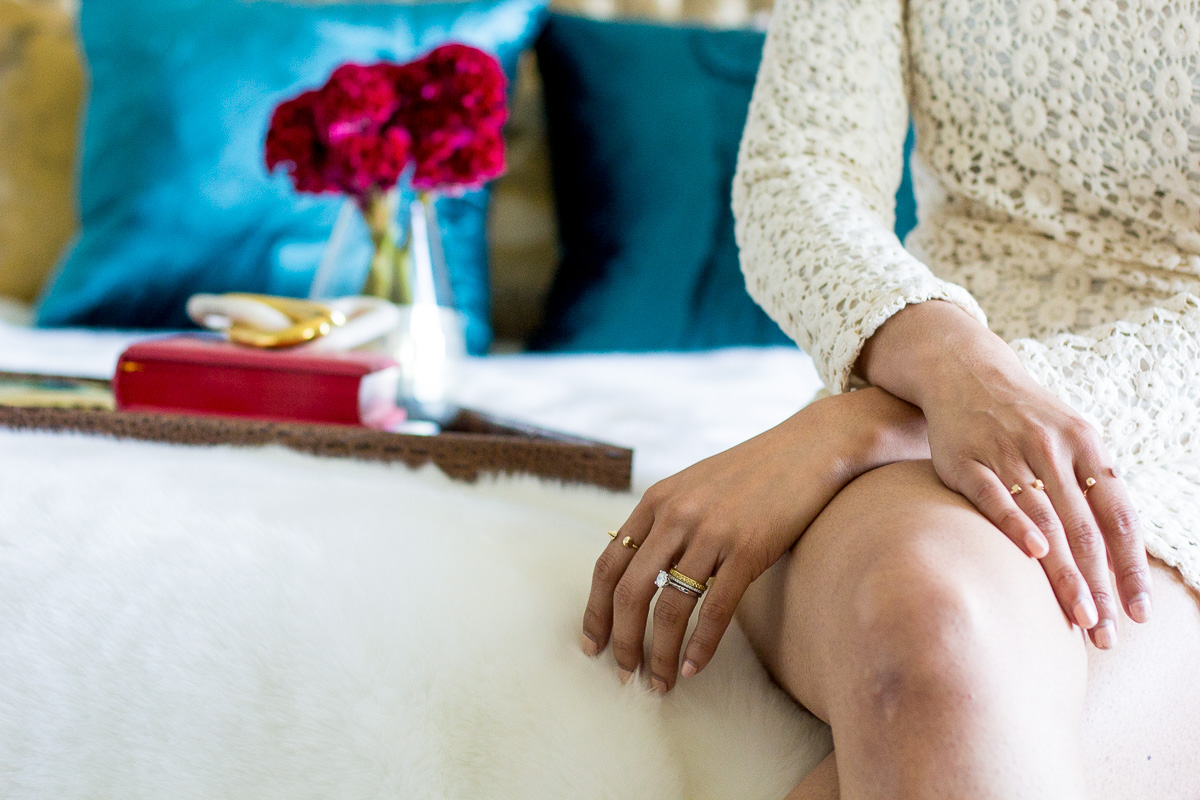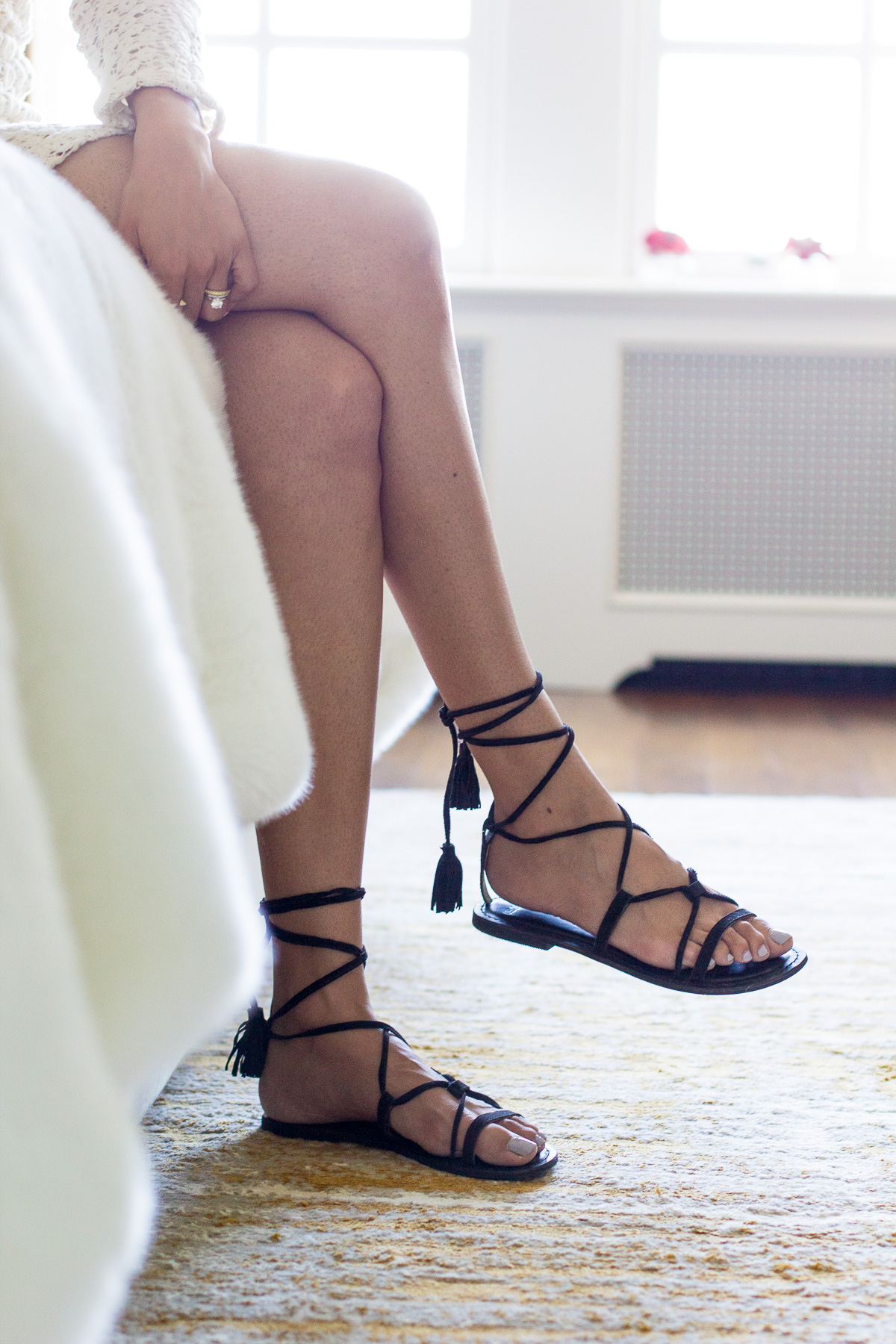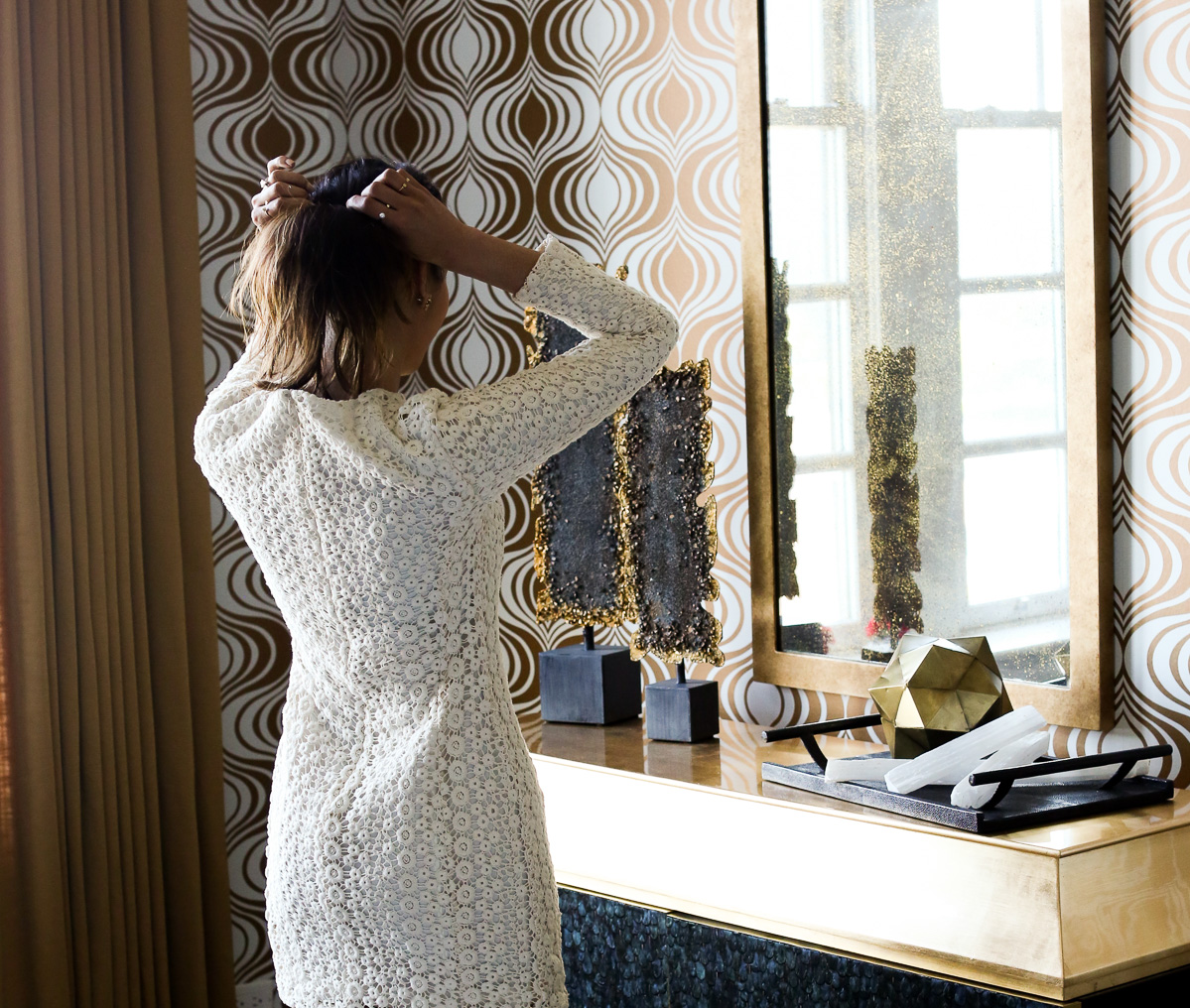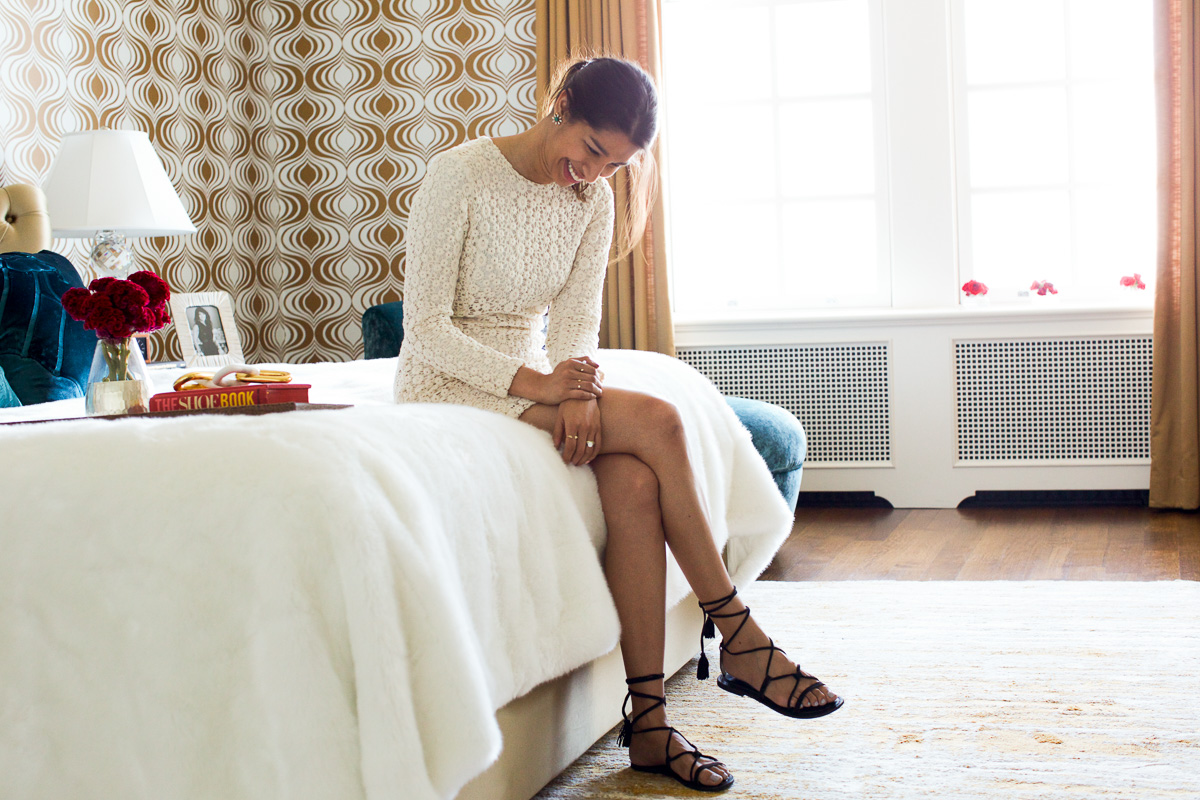 Insight from Donna Hall: The upholstered silk bed in Hollywood Regency style needed a dramatic surrounding. I added the 60's Mod wall covering, two very dramatic chests that are covered in peacock feathers, and Jean-Louis Deniot modern sconces. A Francine Turk nude hangs above the fireplace (currently being reframed to be more substantial). A glamorous Bradley chandelier added some bling and more drama. 
Explore more bloggers and rooms!