9 Stunning Ways to Wear Green Right Now
The snow is melting, sun is shining, and it seems like we may have seen the last of winter. It's always this time of year when our closets start to look…blah. We're sick of wearing everything and start dreaming about new pieces for the upcoming season. What better color to ring in spring than with green?
Green is a staple color of spring. It's bold, vibrant, alive and unexpected after the dreary winter months. It's also the ideal time to wear the color – if no other reason than to avoid getting pinched on March 17! 
To celebrate the arrival of spring and the St. Patrick's day holiday, we're sharing some of our favorite ways to incorporate the color into your wardrobe. While this may be the week that we think about green the most, these nine ladies are showing us how to wear green and proving that it shouldn't be saved for St. Patrick's Day, but can and should be worn year round!
As a Statement Piece
IMAGE VIA
IMAGE VIA
IMAGE VIA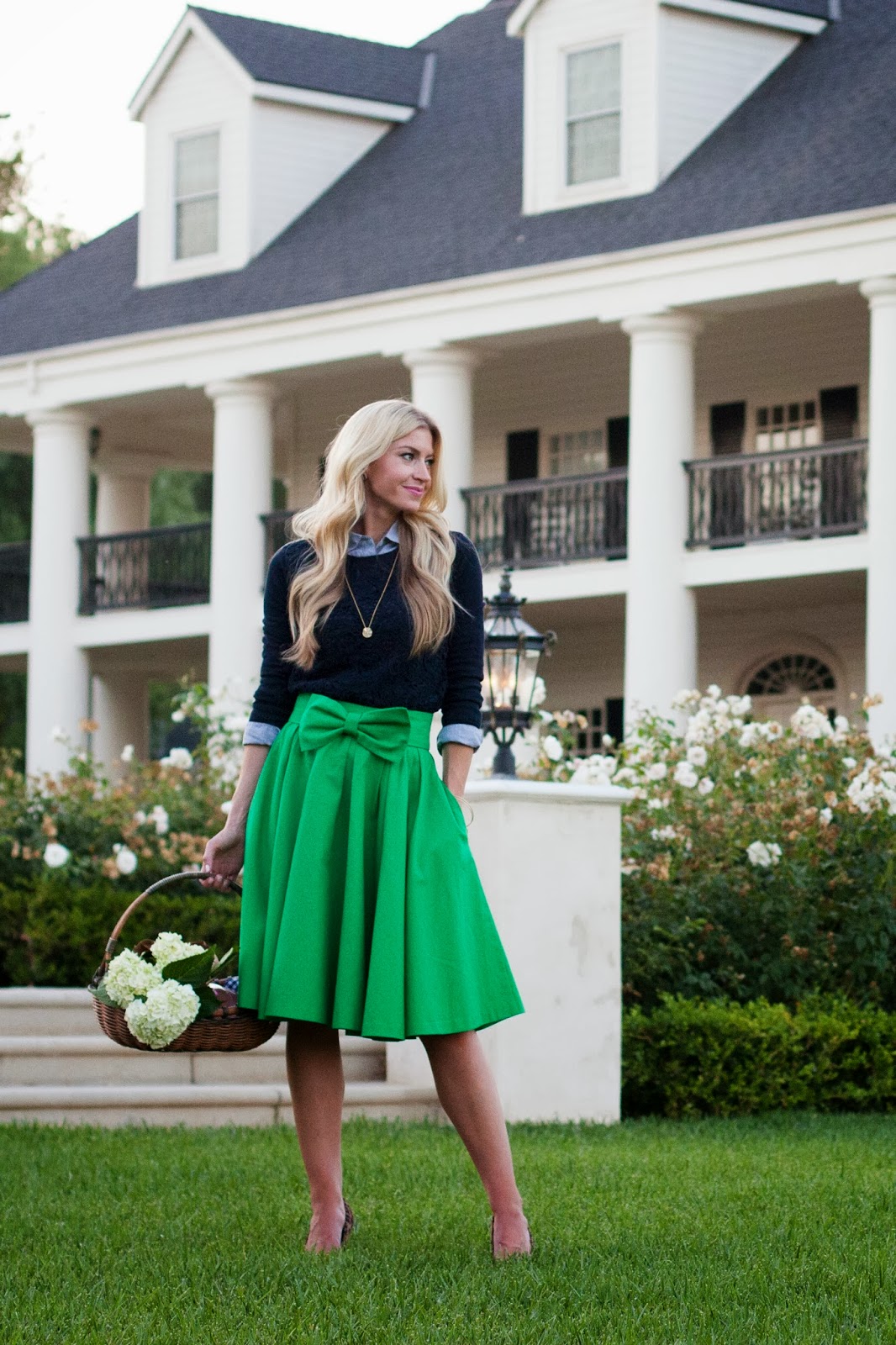 IMAGE VIA
IMAGE VIA

Get the Look: Pencil Skirt, Lene Dress, Scallop Frill Tee, Wide-Leg Jumpsuit, Slim Cargo Pant, Shift Dress, Sheer Yolk Blouse, Tulle Sheath | image via
As a Pop of Color
IMAGE VIA
IMAGE VIA

IMAGE VIA
IMAGE VIA

Get the Look: Hunter Boots, Cargo Jacket, Nike Vintage Sneakers, Square Studs, Mira Heel, Saddlebag Purse, New Balance Sneakers, Emerald Studs, Longchamp Tote | image via
This week, make sure you have some green for St. Patrick's Day. Show how you're wearing it by sharing on Instagram using #WandeleurSpark!