How To Make Your Own DIY Wood Table
There's just something about a wood table that screams "Fabulous" in home decor. With the ability to complete almost any space and fit within a wide array of interiors, they are as versatile as they're eye catching.
One thing they're not? Cheap! With a move to a new apartment came a dining room addition that we didn't have prior, and as my husband and I set out to find a table, we were shocked by the prices. How could a reclaimed wood piece cost more than $1,000 on average?! We couldn't bring ourselves to pay that much for a table, no matter how badly we wanted it. 
Our solution? Make one! We grabbed some wood from Home Depot, found a tutorial online, and set out to create our own version of the table we'd seen in expensive stores. The result was an awesome piece that cost only about $200. It's well made, sturdy, a bit rustic, and best, it is now my favorite furniture item in our apartment. Who doesn't love something with a little handmade love behind it?!
Here's how to make a DIY wood table of your own. (I have to say, this was actually a lot easier than I thought it'd be to create!)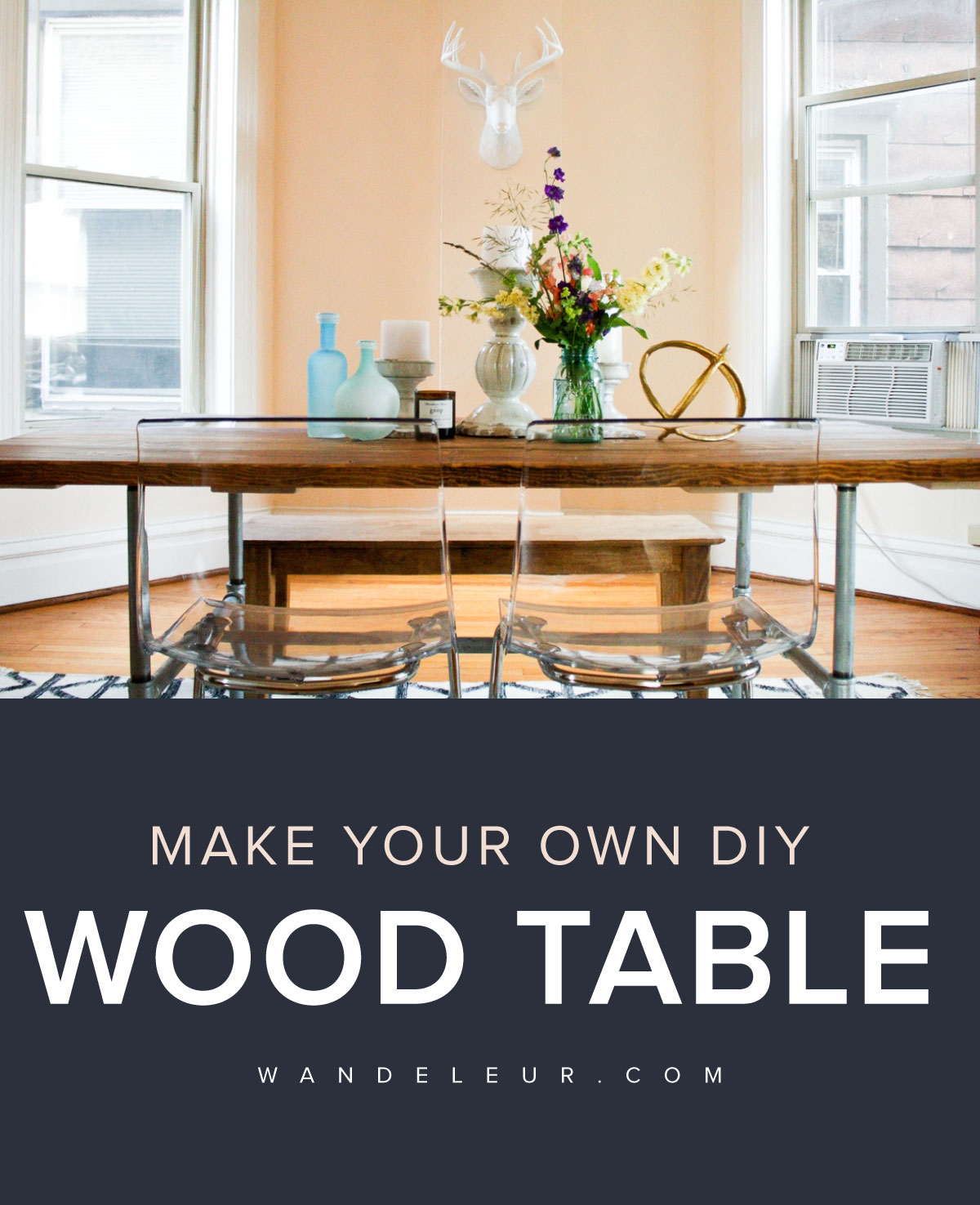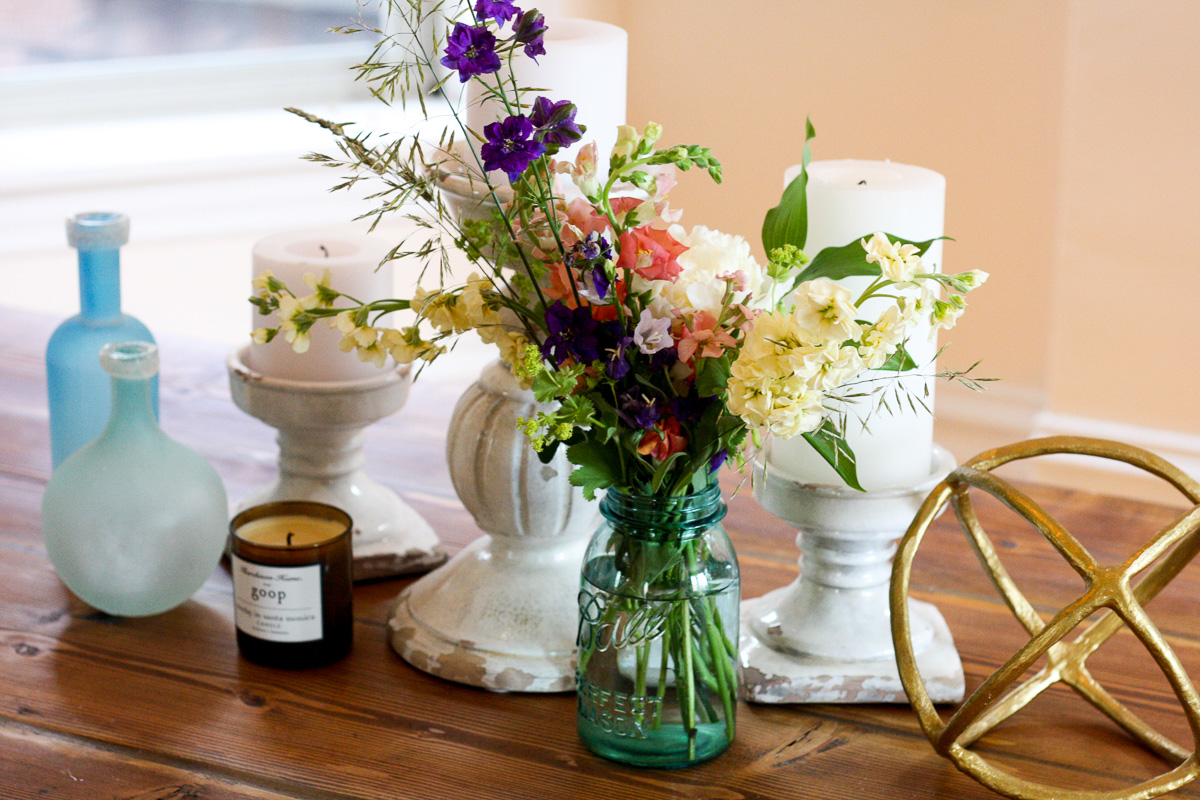 Materials Needed & Instructions
To create our table, we followed this tutorial from Designer Trapped closely. Because they've done such a wonderful job laying out all the details, I suggest you swing by their site to get the full run down in lieu of me replicating the how-to here!
However, there were some deviations that we did to make the table more personalized for our space. Below are the details of those deviations. Definitely keep these in mind if you like the industrial look of our table, as these deviations really changed up the look! 
Deviations of DIY Dining Room Table Tutorial
We didn't paint the wood with a black stain as we felt this would be too dark in our apartment. Instead, we stained it with a dark wood polystain. There are a ton of color options available at Home Depot, so definitely pick out one that you think would accent your home decor best! 
We used 2″ x 8″ x 12 feet  boards, which made the table 6 feet, instead of 5 feet.
For the pipes, we didn't spray paint them because we love the industrial look and wanted to preserve it with our table.  Instead, we sanded them to give them a matte finish.
Instead of connecting the 4 top boards with angled joints – we simply used (2) 1″ x 6″ x 8 feet boards, cut into (4) 4 foot pieces and connected them to the top boards at equal lengths.
We used wood filler to fill the gaps between each of the 4 top boards, as well as a very small amount of liquid nails in between each of the 4 top boards to keep them in place. 
We put felt pads on the bottom of each leg for easy sliding.
Want pictures of the process? You got it.
To aid in your creation, I've compiled images of the key steps we completed below! I hope this helps as you're creating your very own DIY wood table masterpiece. Good luck!
Creating The Industrial Pipe Base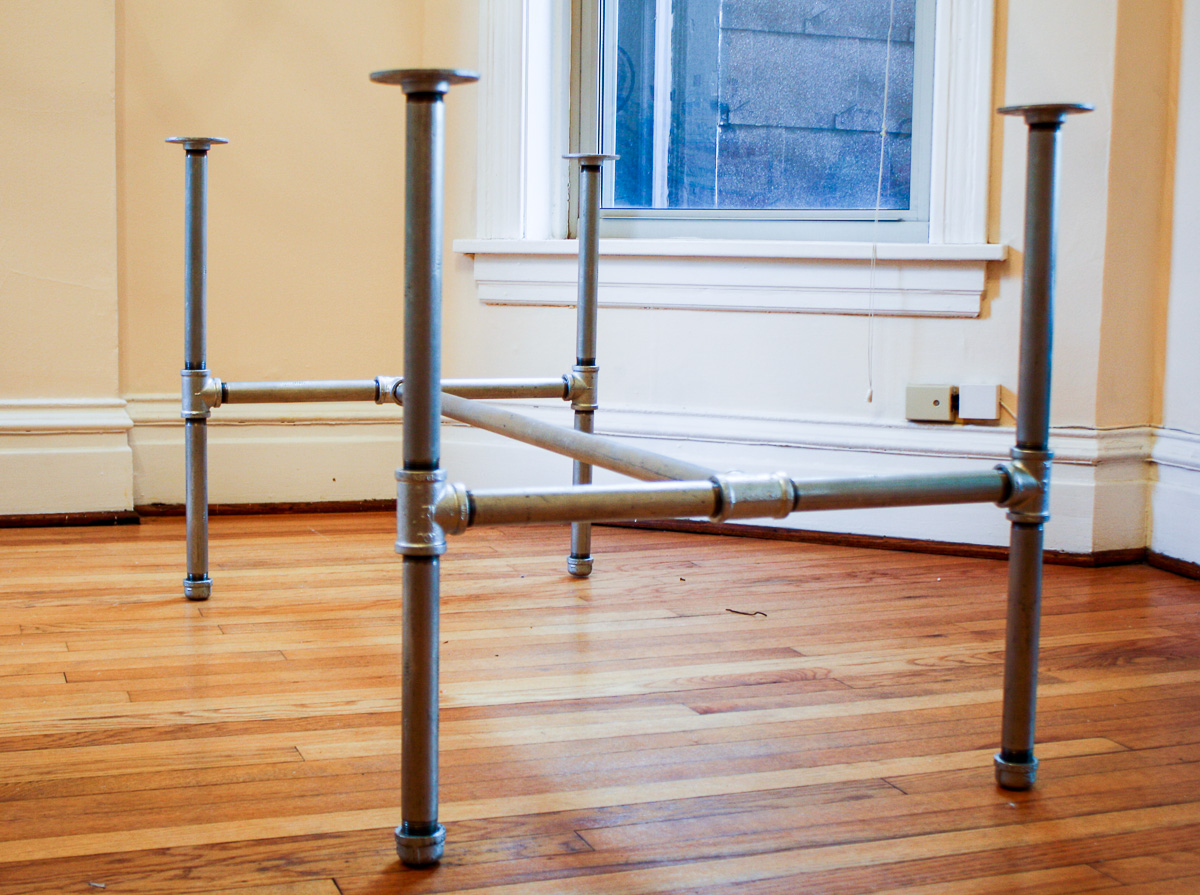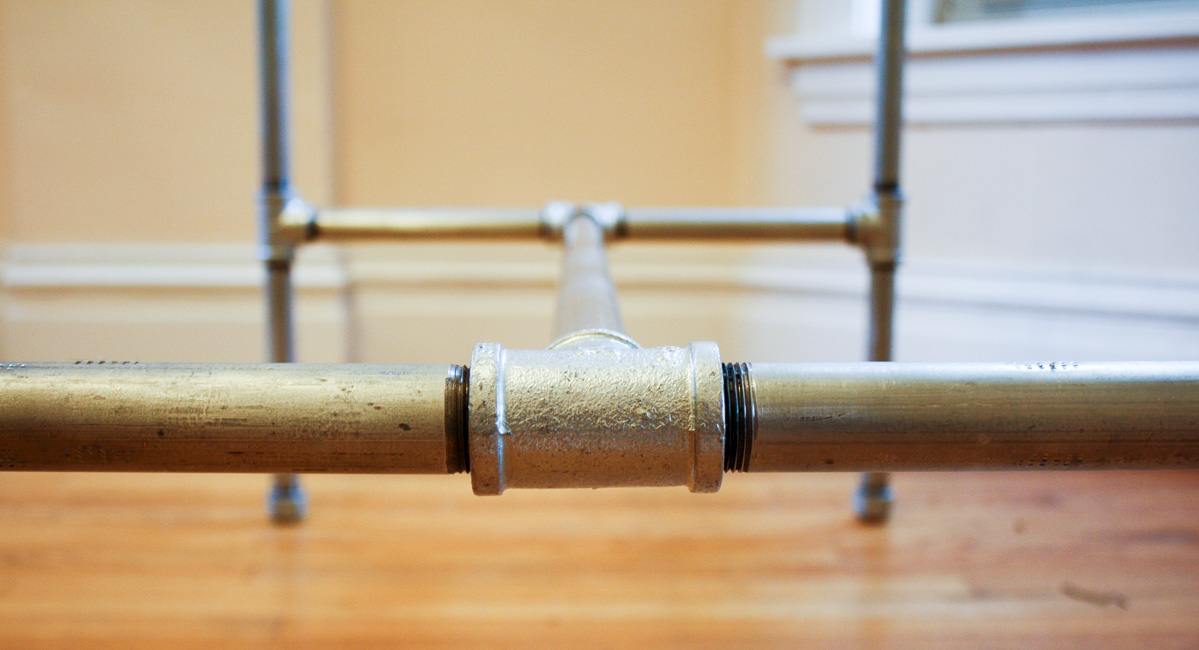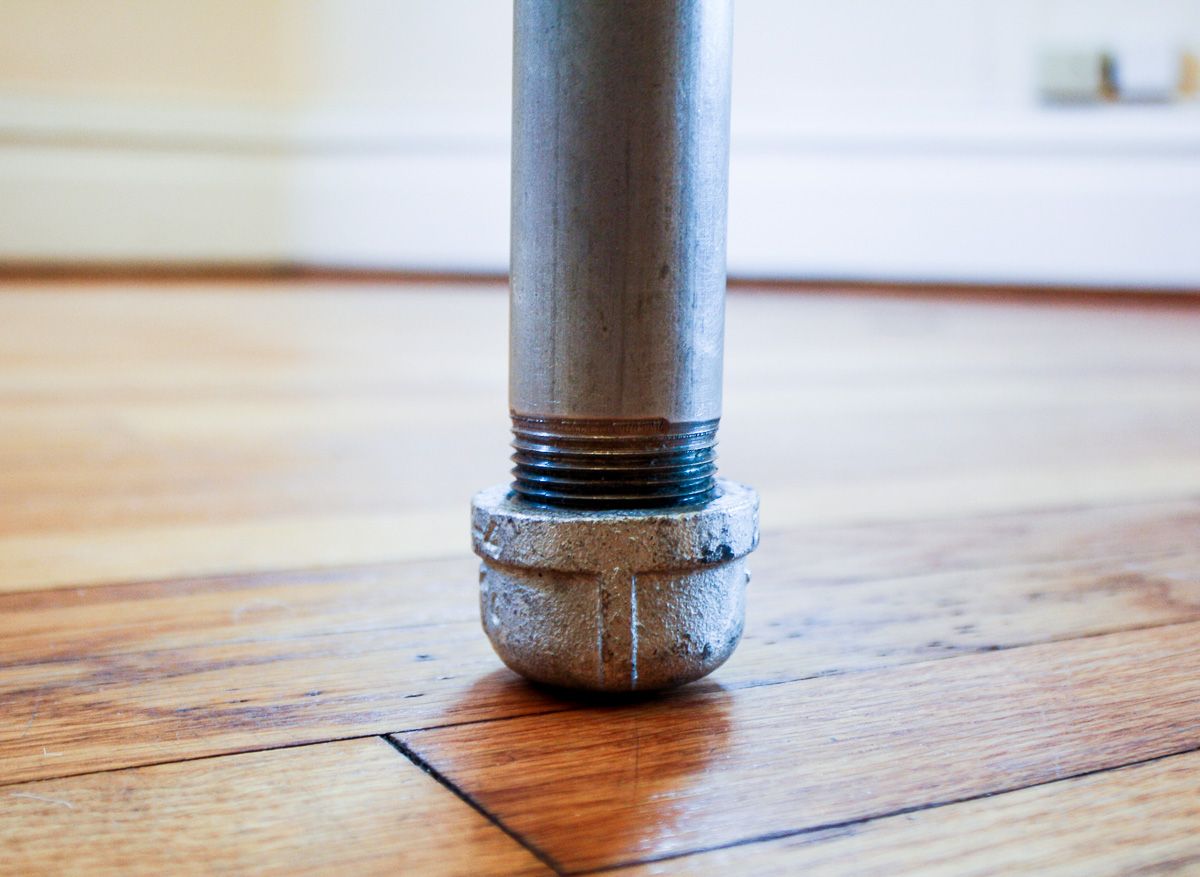 Creating The Wood Table Top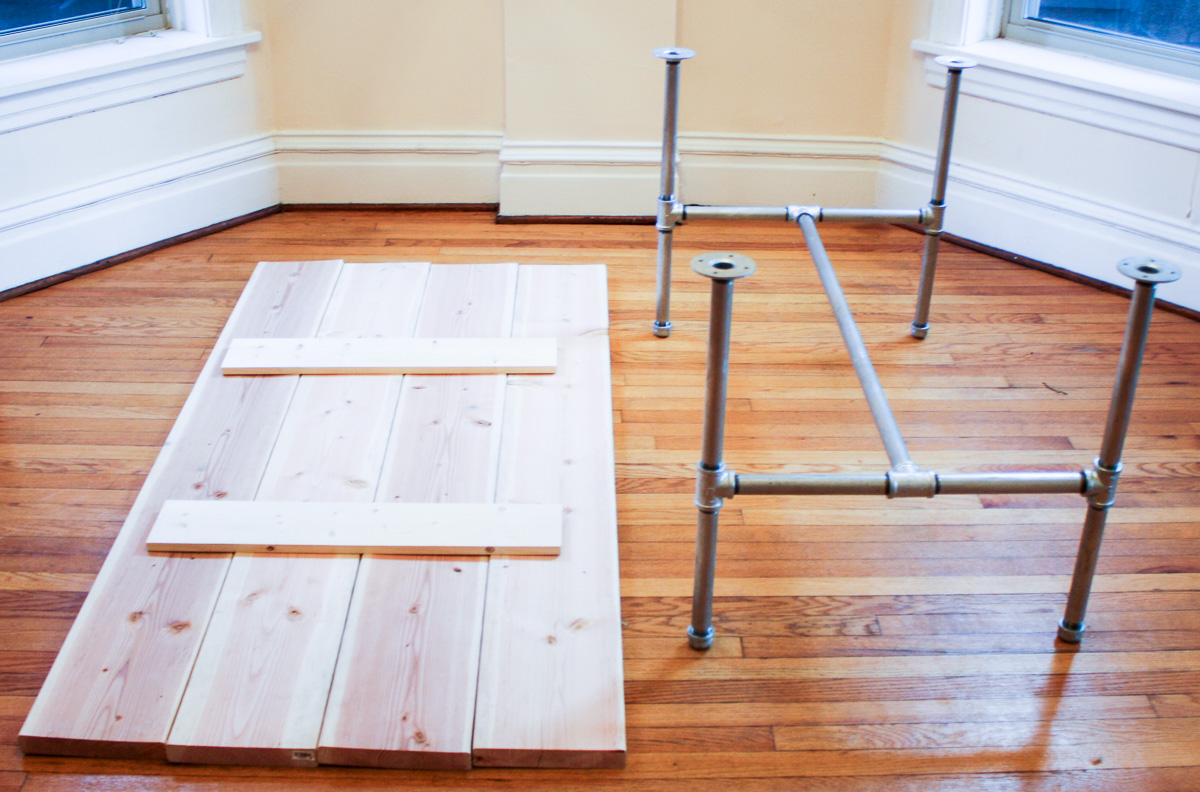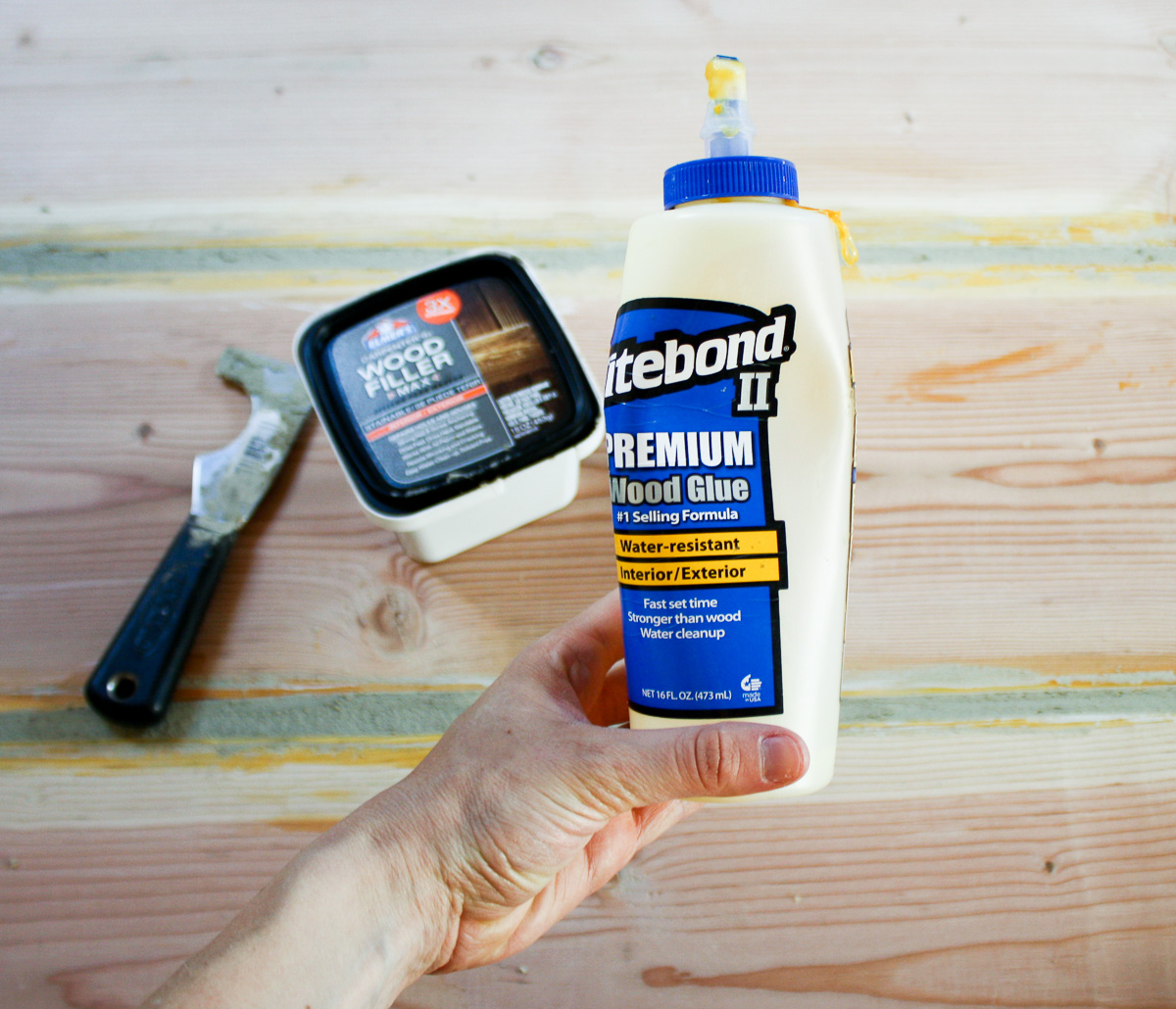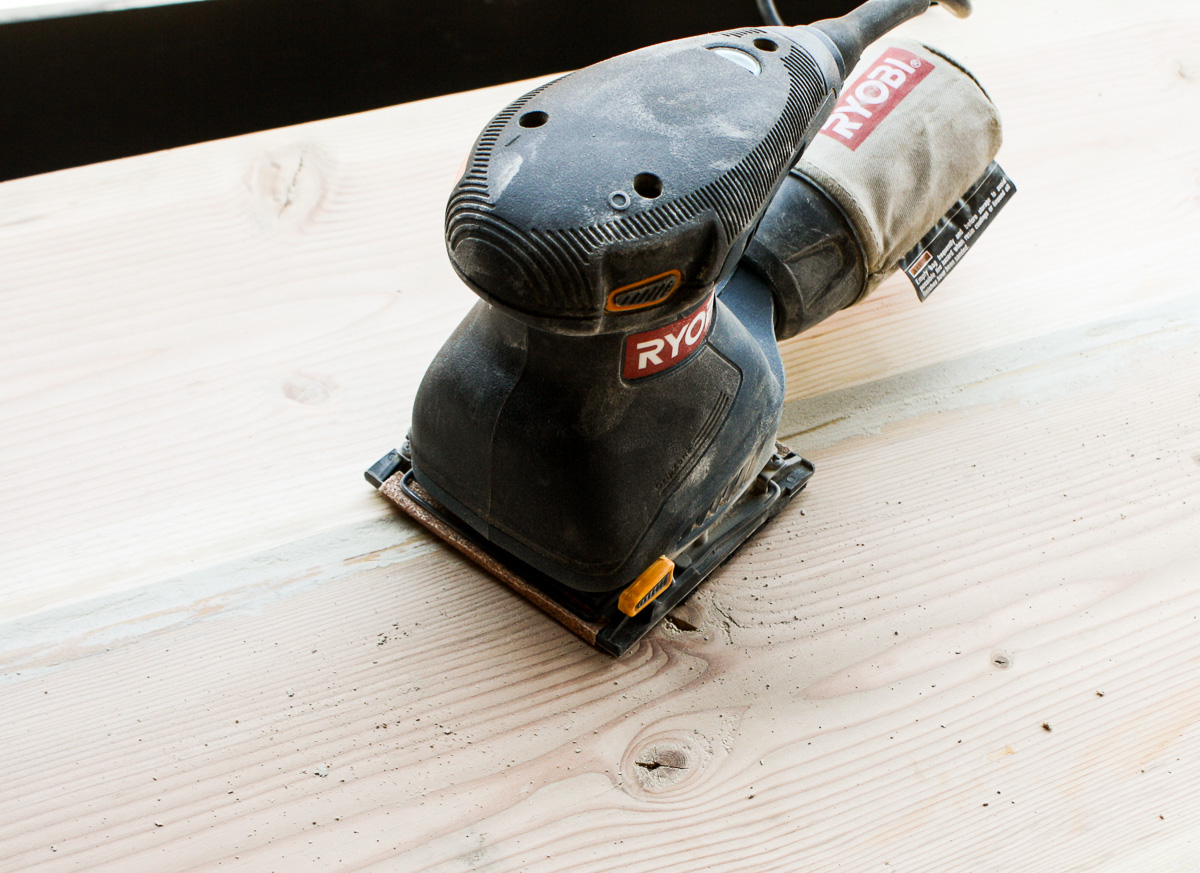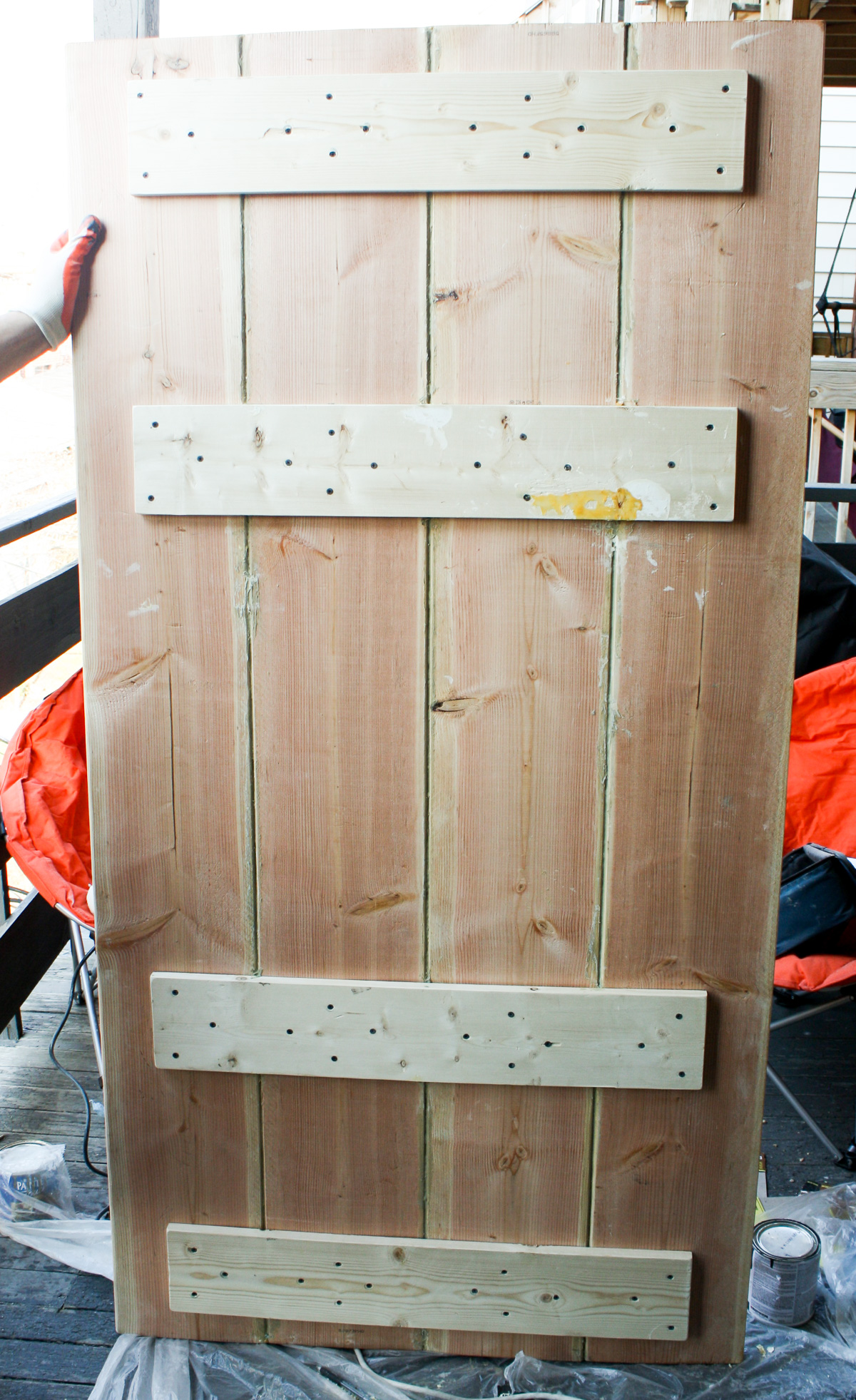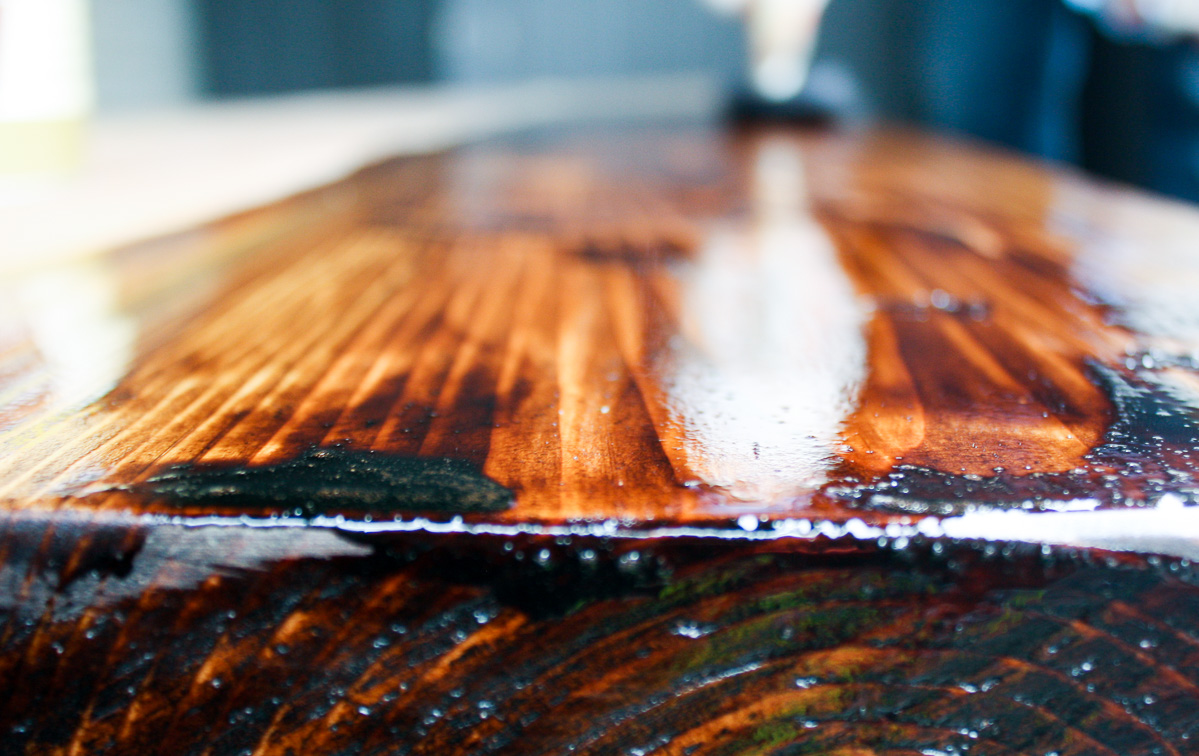 Connecting The Wood Top with the Pipe Base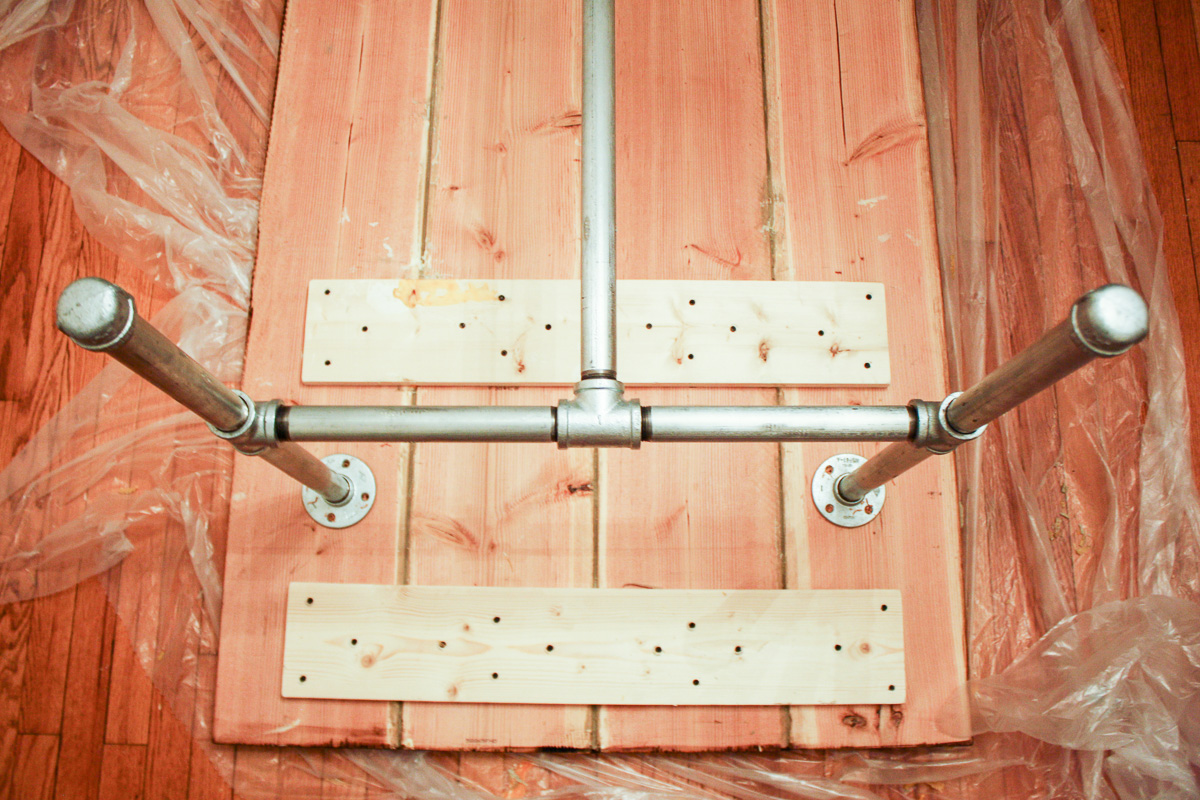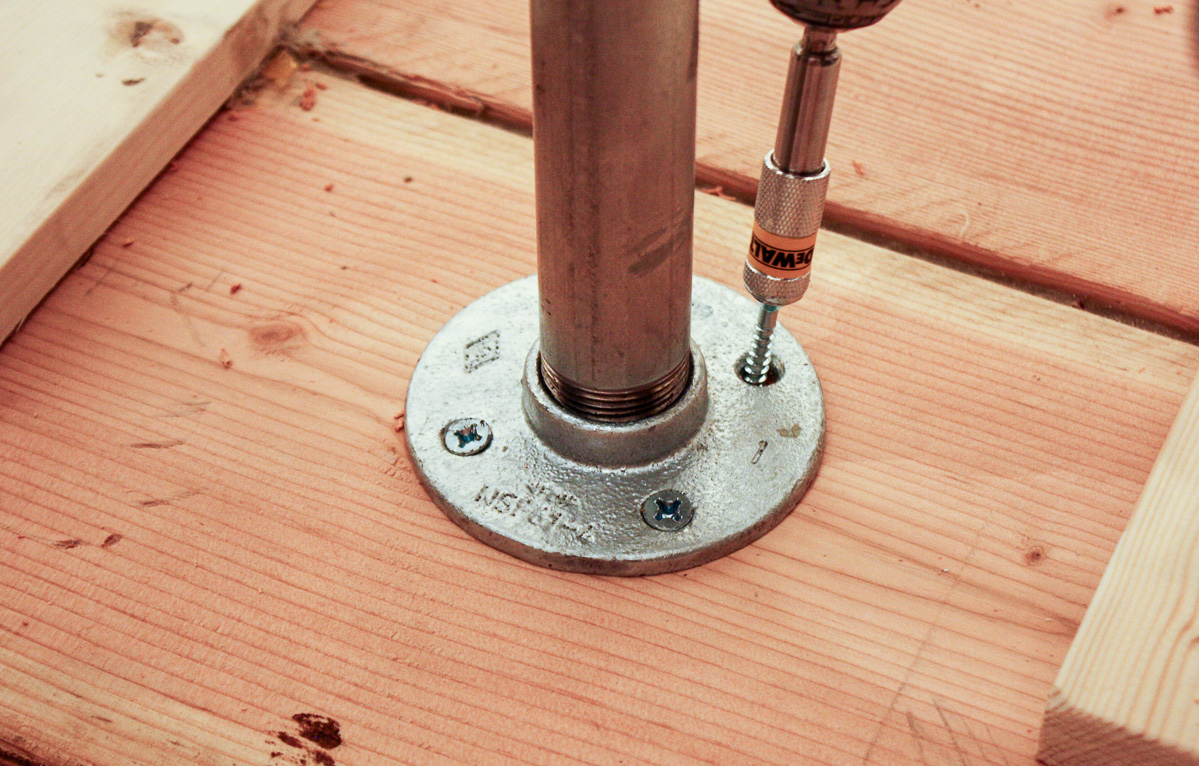 ---
About The Author: Emily Charron is one of the co-founders of Wandeleur and is the blogger behind Isn't That Charming, where she shares inspiration for a charmed life. She lives and plays in the skyscrapers of Chicago with her husband Doug and baby girl Gracie.