Creative Tips On How To Make Your Home More Parisian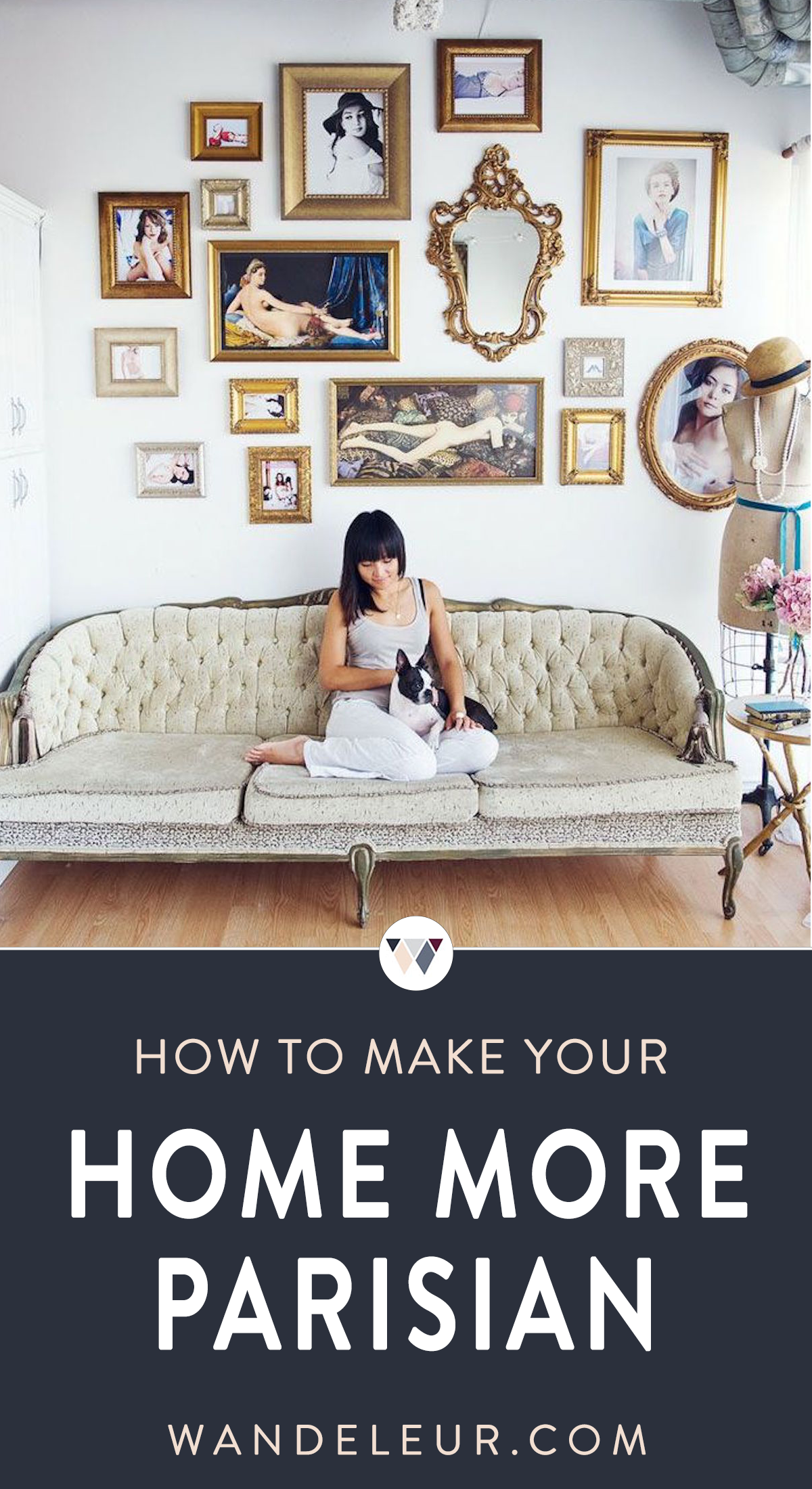 original image via
Ahhh, Parisian style – there's nothing quite like it. From the timeless chic fashion to gorgeously decorated homes, there's a certain je ne sais quoi that makes Parisian style so glamorous. When it comes to interior design and decor, Parisian's have mastered the art of neo-traditional style, mixing traditional and vintage pieces with stunning contemporary patterns and designs. Needless to say, we're in love. 
This season we've been inspired by clean lines, pops of color and pretty much anything vintage inspired, all which are major trends in our favorite Parisian homes. If you're looking to make your home even more chic, get inspired by a few of our favorite Parisian rooms below!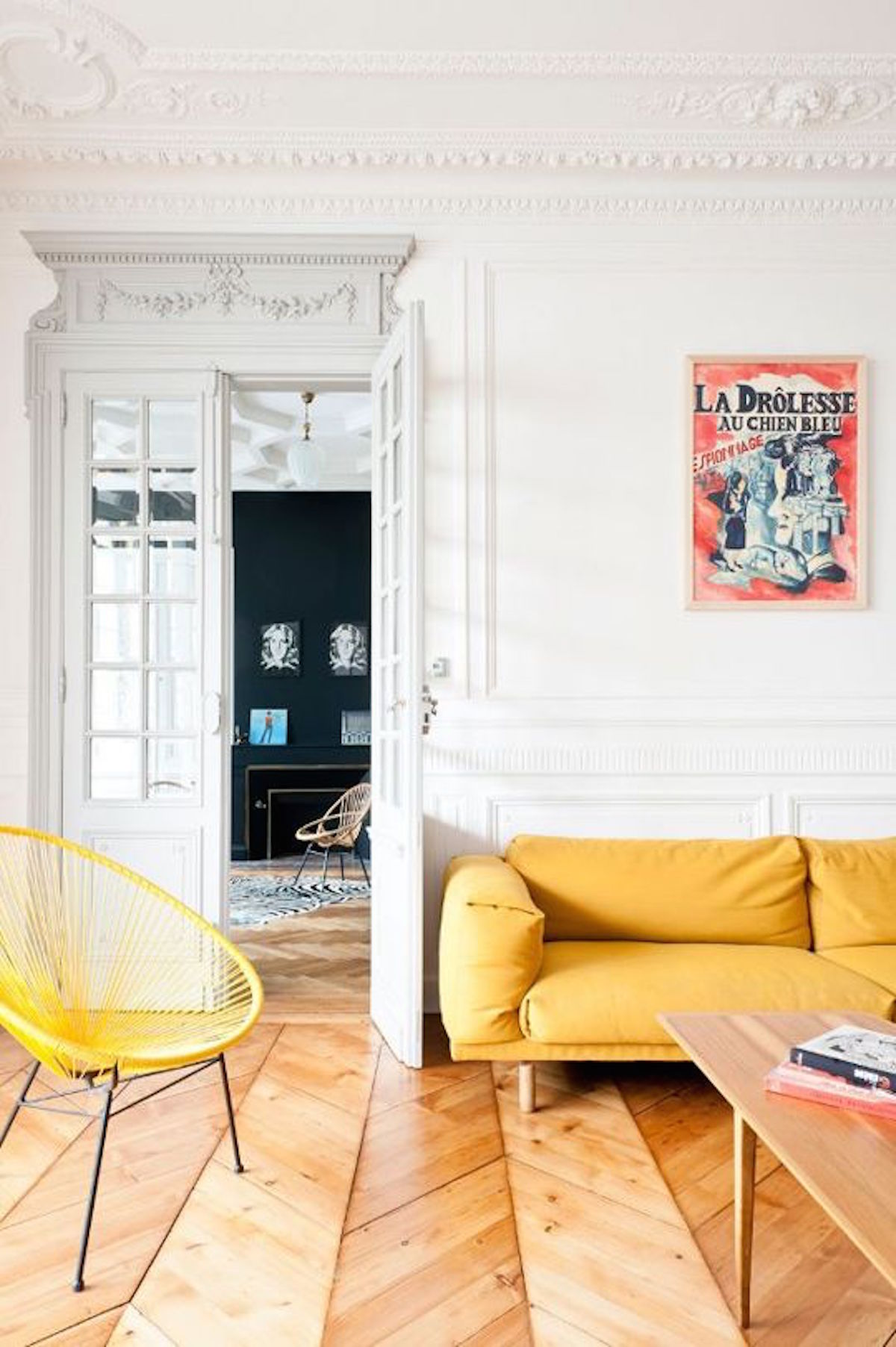 Make your home a beautiful, blank canvas:
Parisians are pros when it comes to minimalist-chic styling, and we love that most of our favorite spaces include classic, white walls. There's something soothing about a clean, white wall, and it makes for a perfect blank canvas for a truly creative space. We love how Parisians make sure to add intricate details (crown molding, anyone?), bright colors and a mix of vintage and modern pieces to make the room their own.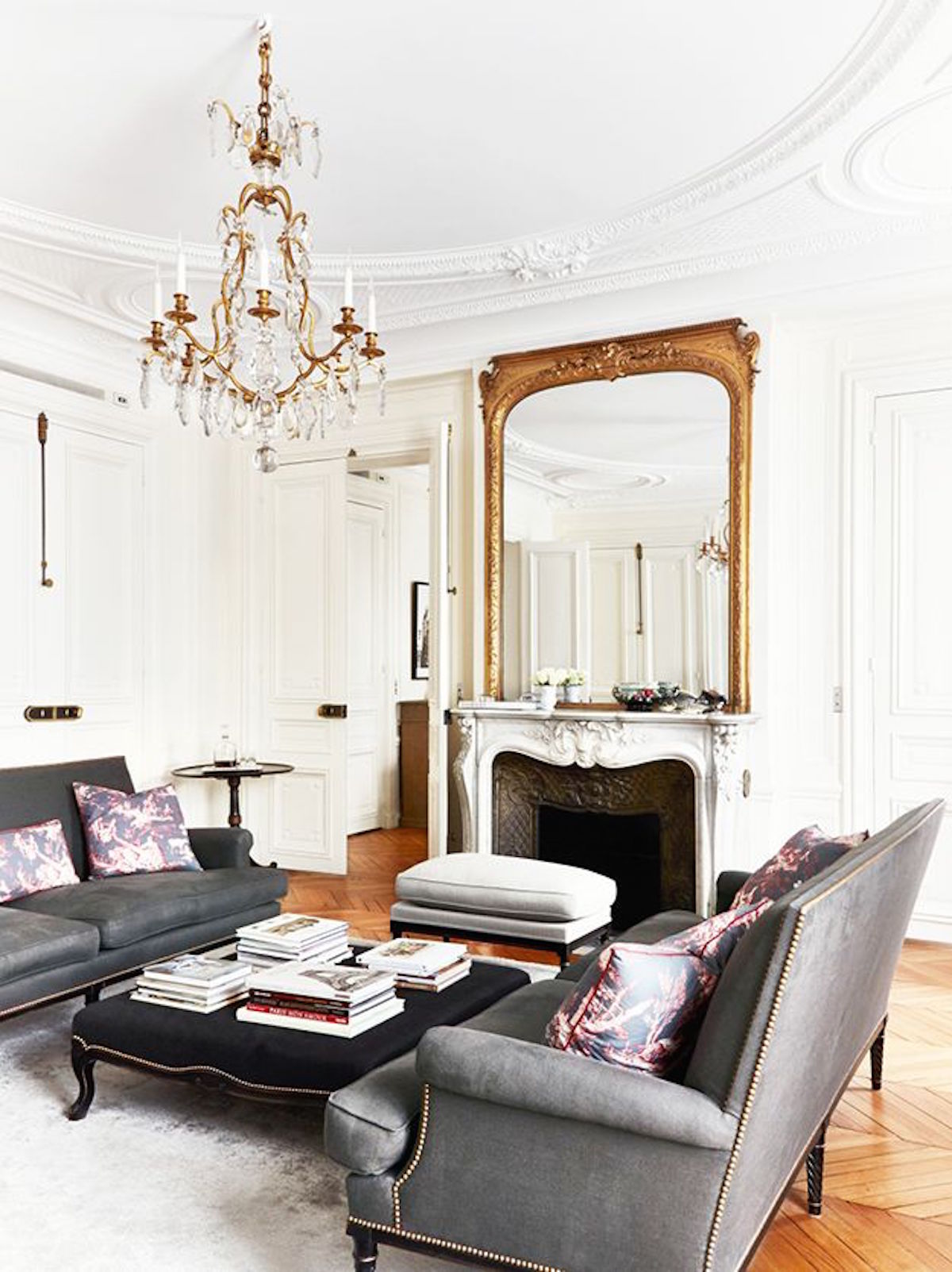 Decorate with oversized mirrors:
Mirrors are good for many things, making rooms seem larger, adding a touch of sophistication to a room, double checking to make sure you put mascara on both sets of eyelashes (we've all been there), so naturally oversized mirrors are even better.
The mirror in the room above adds an element of luxury with the beautiful gold detailing, while helping to open up the room even more. Add it to a mantel or an even larger one against the wall to give the space a vintage and sophisticated feel. 
Find a bold, vintage statement piece:
If we've learned anything from Parisian interiors, it's that you should always find a vintage investment piece to make your room all your own. Whether it's a colorful, oversized sofa, a vintage, velvet chaise lounge – find a unique piece to make your space stand out. Pair your favorite vintage finds with more modern art, sculptures and furniture pieces to give your space the ultimate ne0-traditional look!

Bring the Outdoors In: 
Parisian's are famous for adding pops of color to their homes, especially green ones of the floral variety. We're big fans of Fiddle Leaf Fig trees, ferns, palms and anything else green – but feel free to get a little adventurous when adding plants to your space. 
Don't think you have a green thumb? Try hard-to-kill plants like succulents to add a little color without being too much of a headache.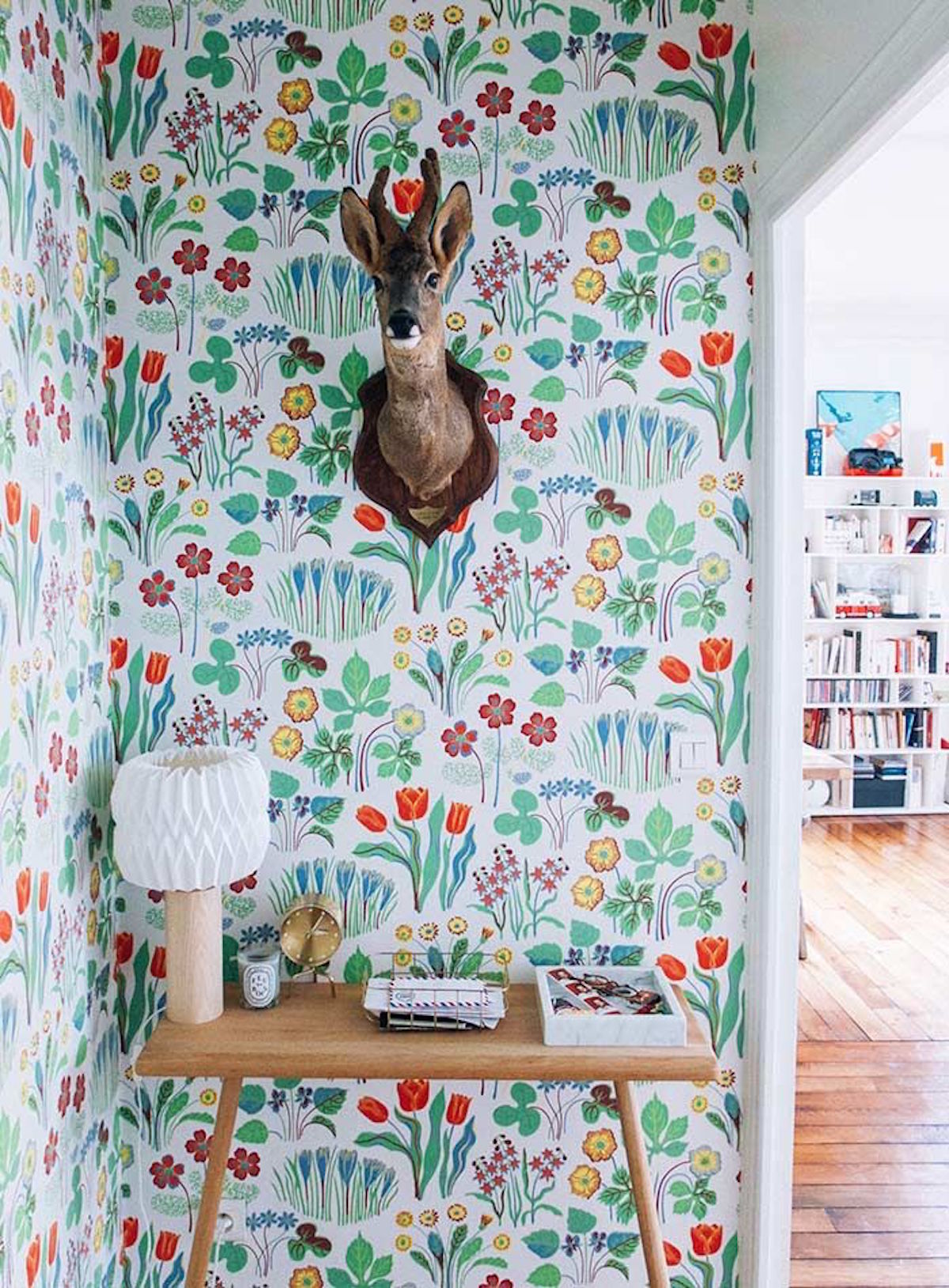 Don't be afraid of a little color, my dear:
Sure, white walls are common in pretty Parisian interiors – but they're also not afraid to play with a well placed pattern or two. Make a room more exciting with a patterned wall accent, balanced with neutral colors to make the space cohesive. We love the colorful floral pattern above juxtaposed with more natural elements, like the classic wooden table and dear head. Now the only question remains, when can we move in?
Any other tips and tricks to creatively transform your space? We'd can always use some new inspiration!