How to Build Your Own Pizza Bar
Nights out on the town with friends are fun, but equally as enjoyable are quiet nights in with a small group of close friends. What better way to embrace the evening than with a "Build Your Own Pizza Bar"? Equipped with a few ingredients, a pre-heated oven, wine, and these instructions from Megan of Sparkles and Sprinkles, you'll be good to go!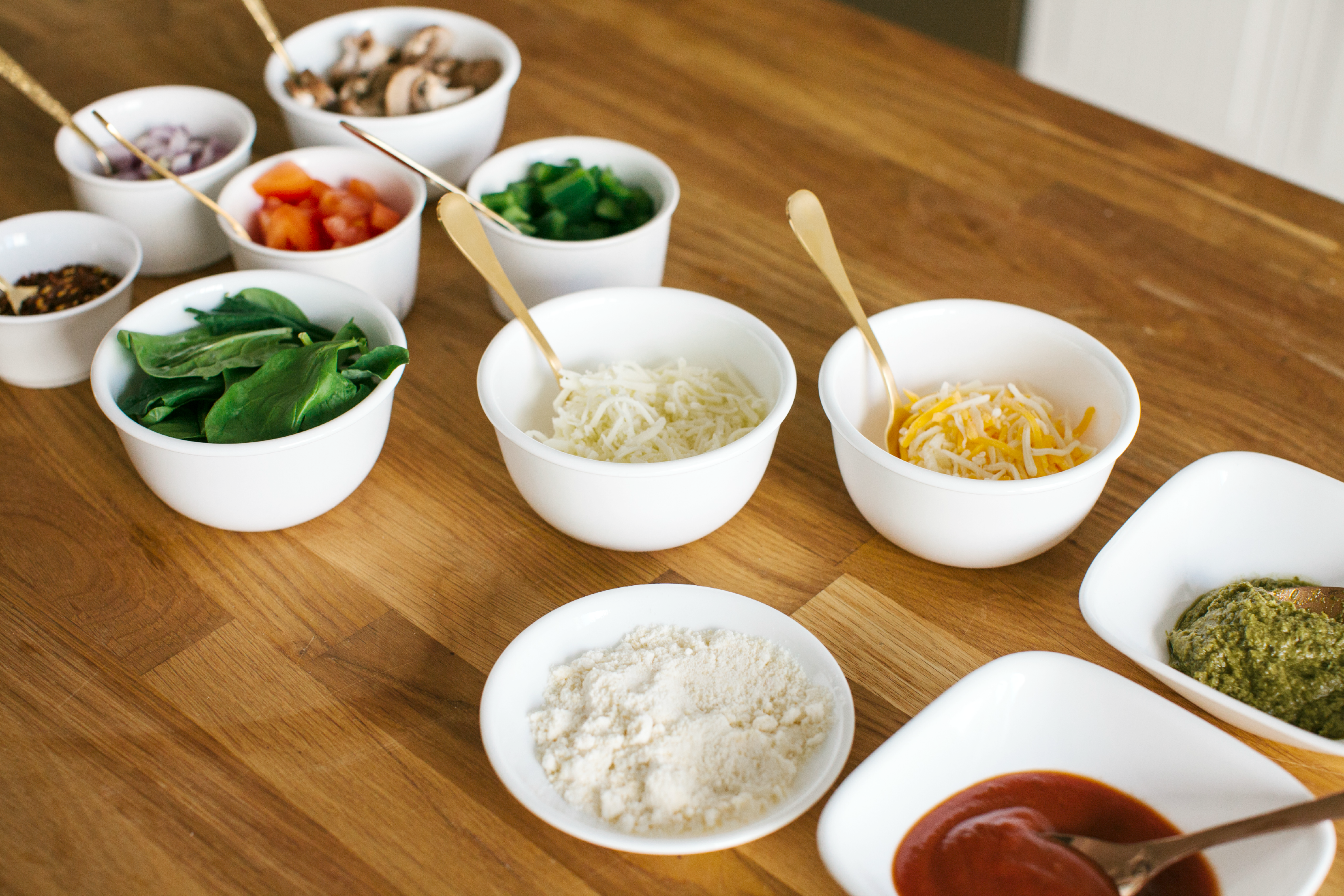 Kitchen Supplies Needed
-Small bowls (about 12)
-Spoons to put in the bowls
-Baking sheets
-Preheated oven (around 350F)
-Pizza cutter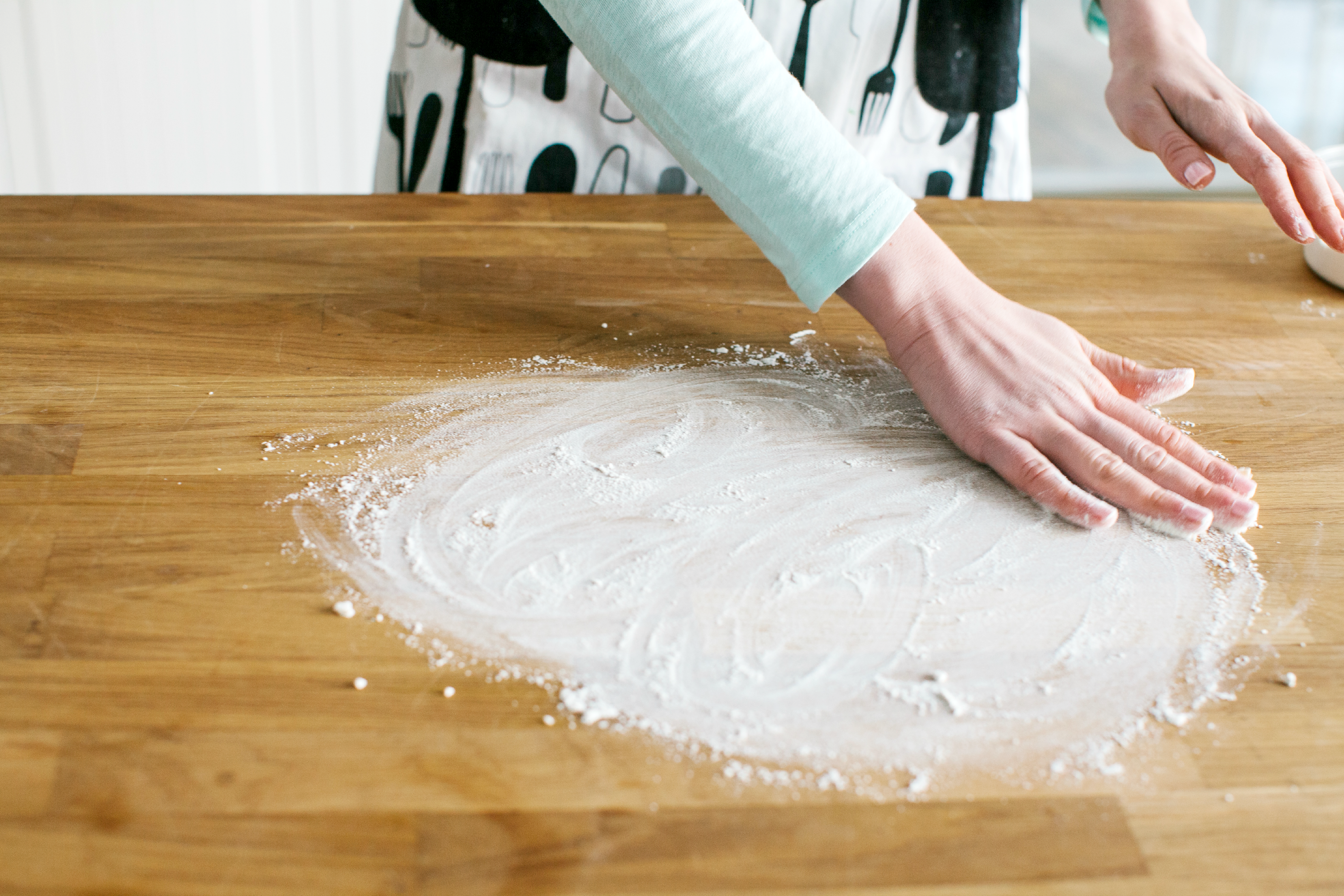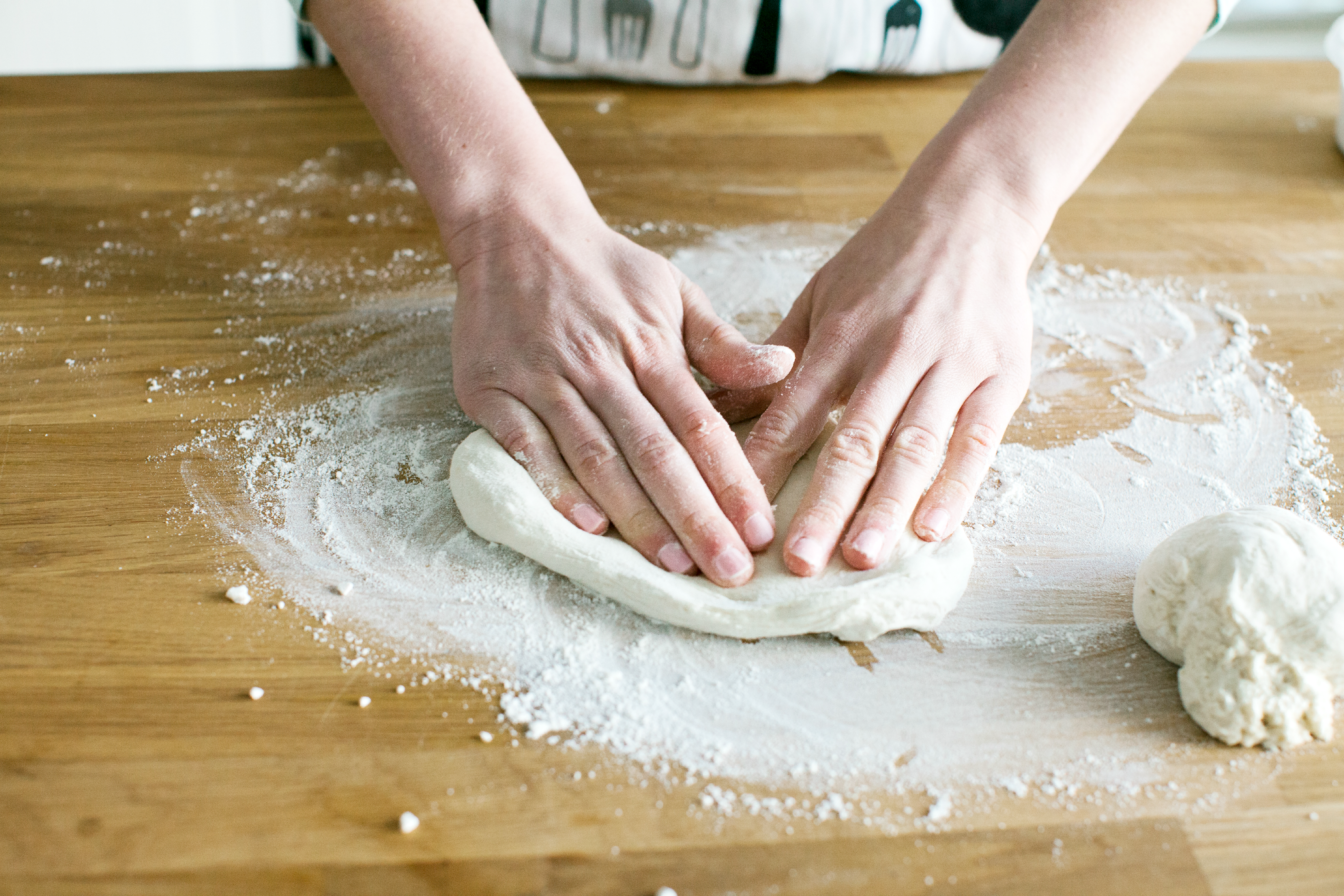 The Setup
1. Arrange topping, sauces and cheese in bowls on counter with spoons for serving (see ideas below)
2. Lightly flour working space for each person to lay their dough on
3. Make homemade dough ahead of time and individualize each serving or you can buy mini pre made pizza dough. Here are a few of my favorite home made ones: Whole Wheat, Thin Crust, No Knead and Hand-Tossed.
4. Preheat the oven according to dough instructions.
5. Dust baking sheets with cornmeal to give the crust more flavor and an added crunch on bottom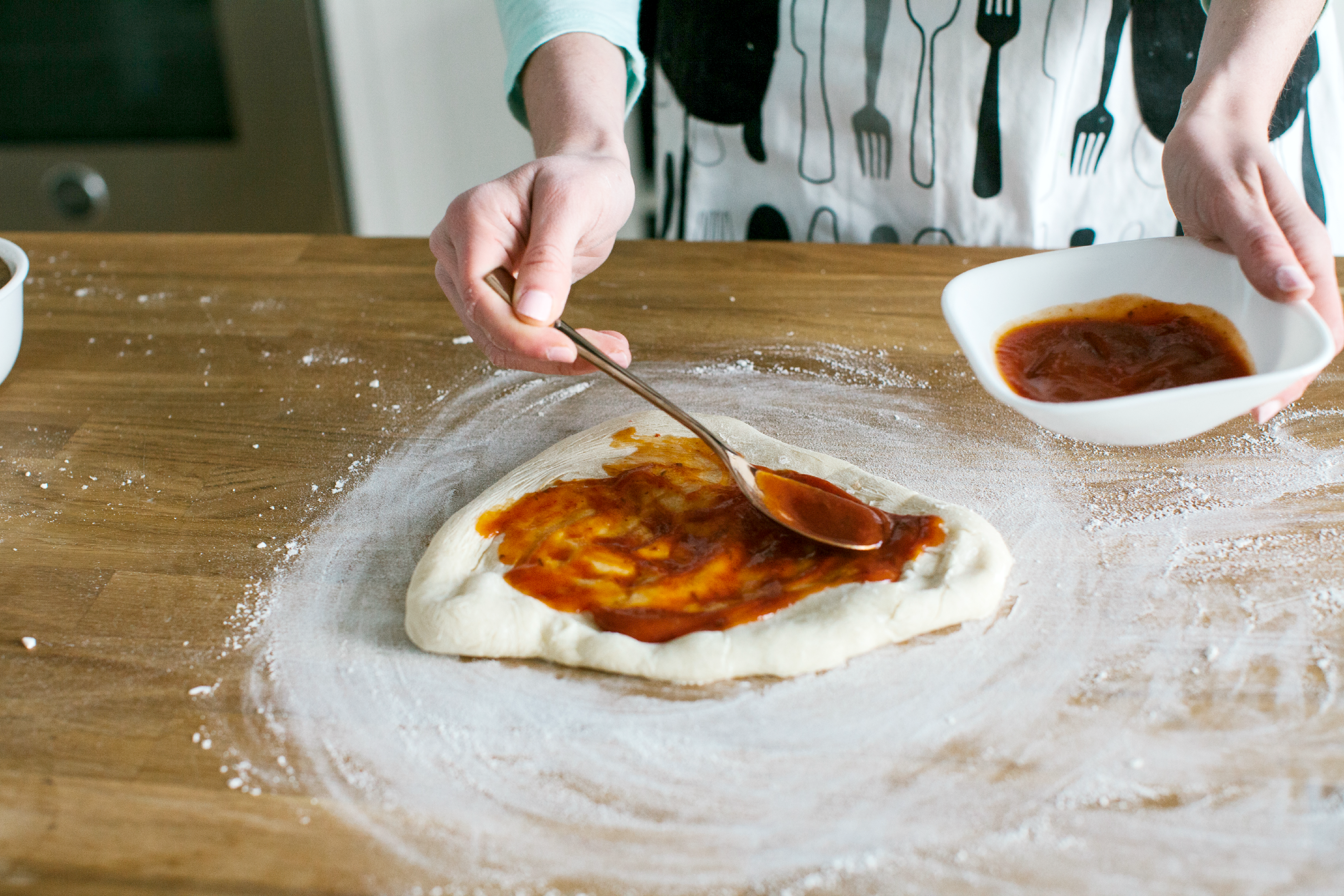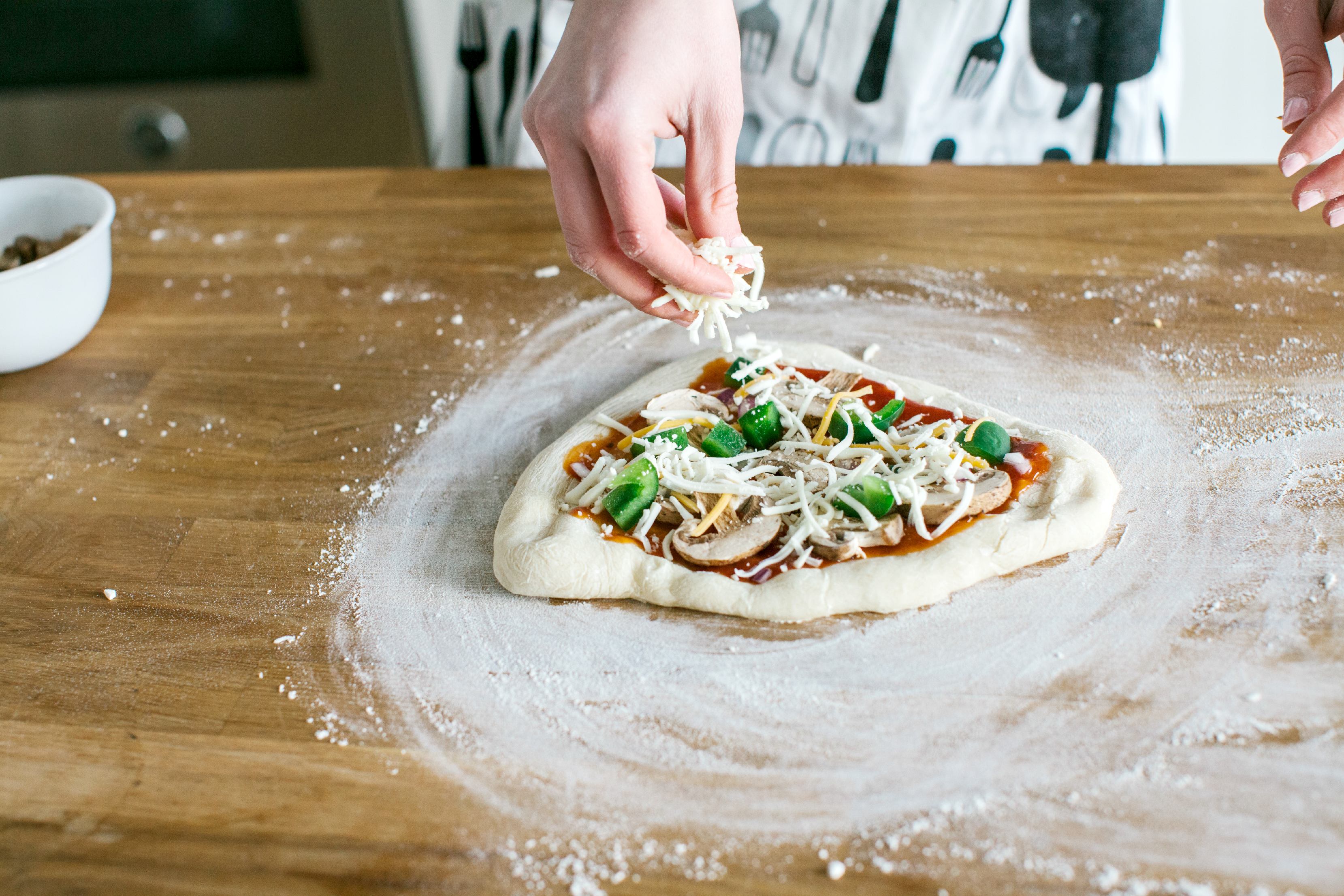 Topping Ideas
Sauces: Tomato sauce, pesto, bbq sauce or alfredo sauce
Cheeses: Goat cheese, feta, smoked gouda, sharp cheddar, fresh mozzarella, monterey jack or shredded pizza blend
Meats: Sausage (I opt for the turkey sausage), ground beef, chicken, ham/canadian bacon, pepperoni or prosciutto
Veggies: Caramelized onions, sundried tomatoes, mushrooms, onions, minced garlic, peppers, roasted eggplant, roasted red peppers, spinach, pineapple, etc.
Spices/Others to add after baking: Crushed red pepper, parmesan cheese, fresh arugula, italian seasonings, fresh basil, Mexican seasonings, cilantro or oregano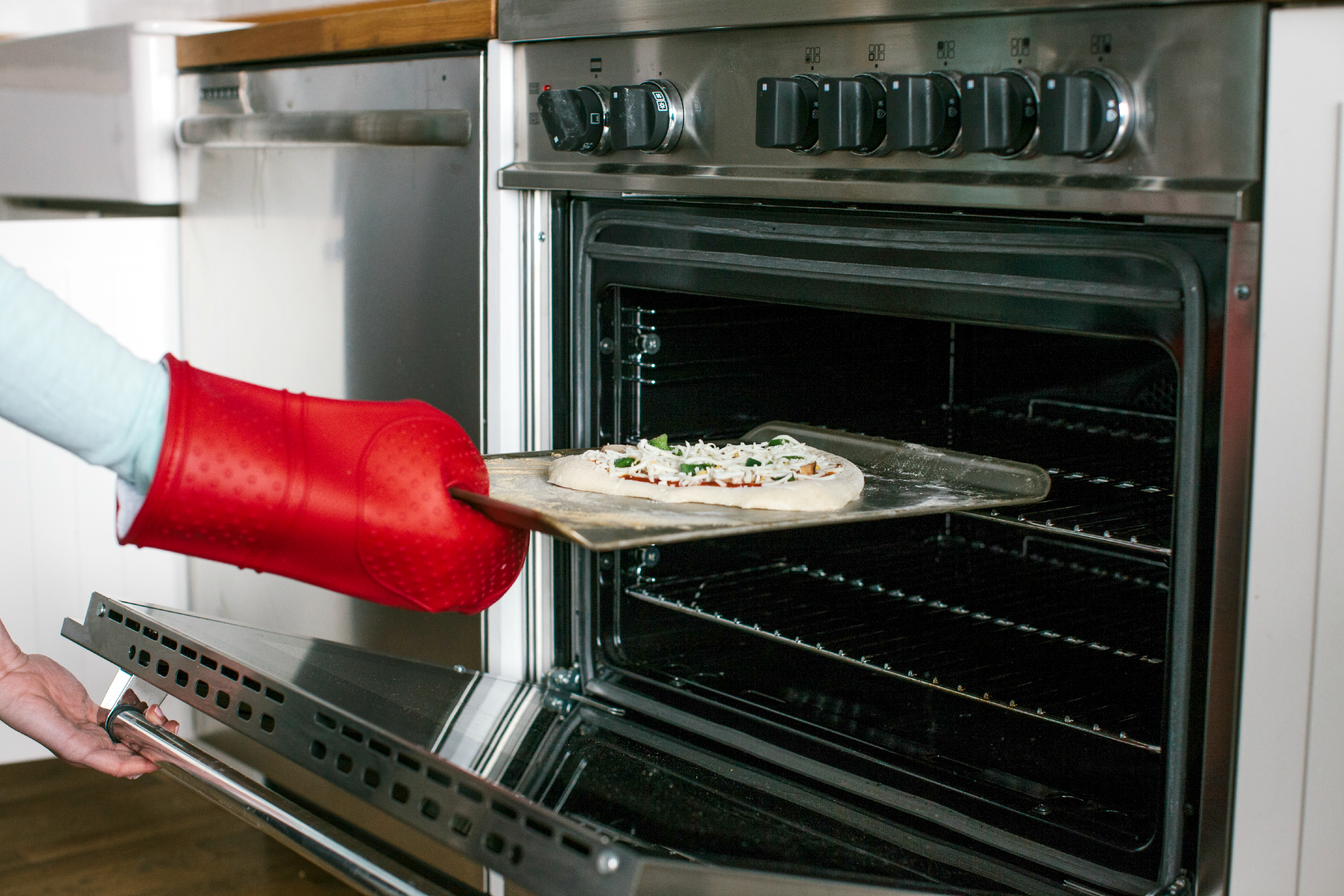 Time to Build
1. Have each guest roll out their dough and place it on the baking sheet
2. Baking for about 8 minutes to firm your dough so you can place the toppings on
3. Pull the dough out of the oven an allow to cool for about 5 minutes before topping
4. Give each person back their pizza dough and let the creativity begin
5. Start with a sauce, add some toppings and finish with cheese
6. Place each pizza back on the baking sheet and bake in the oven for the remainder of time according to recipe or package of dough (tip: I always like to turn my oven on broil for the last 2 minutes to give my cheese that bubbly top)
7. Pull your pizzas out when done and top with fresh ingredients before cutting.
Enjoy!
---
About The Author: Megan Patterson is a Chicago based fashion & lifestyle blogger over at Sparkles and Sprinkles. Inspired by DIY projects and sweet treats, Megan hopes to inspire young women to share their personal sparkle in today's world.