Heather Bloem — Calligrapher & Owner of Design Roots
Heather Bloem is a mother, wife, calligrapher and the owner of her own business, Design Roots. She not only creates beautiful wedding suites and other hand-lettered pieces, she also teaches calligraphy classes. Her passion and creativity shine through each project and we can't wait try our hands at calligraphy after reading this Wandeleur interview!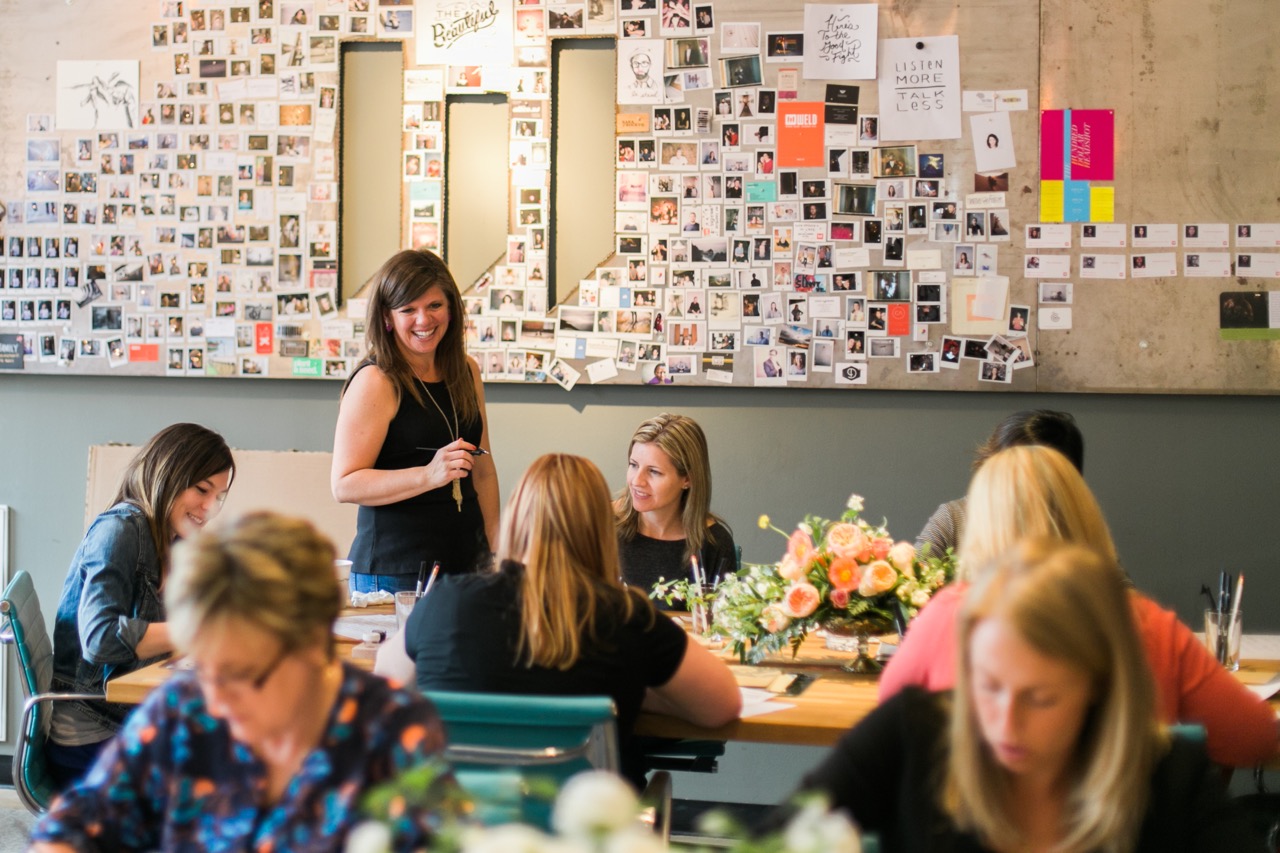 Who or what inspires you?
Landscape architecture is my background, and I still pull a lot of inspiration from nature. Vivid colors in flowers, shadows trees are casting on the ground, textures… it's all there outside. And I'm a magazine junkie… so I also have stacks of home + garden magazines laying around too 😉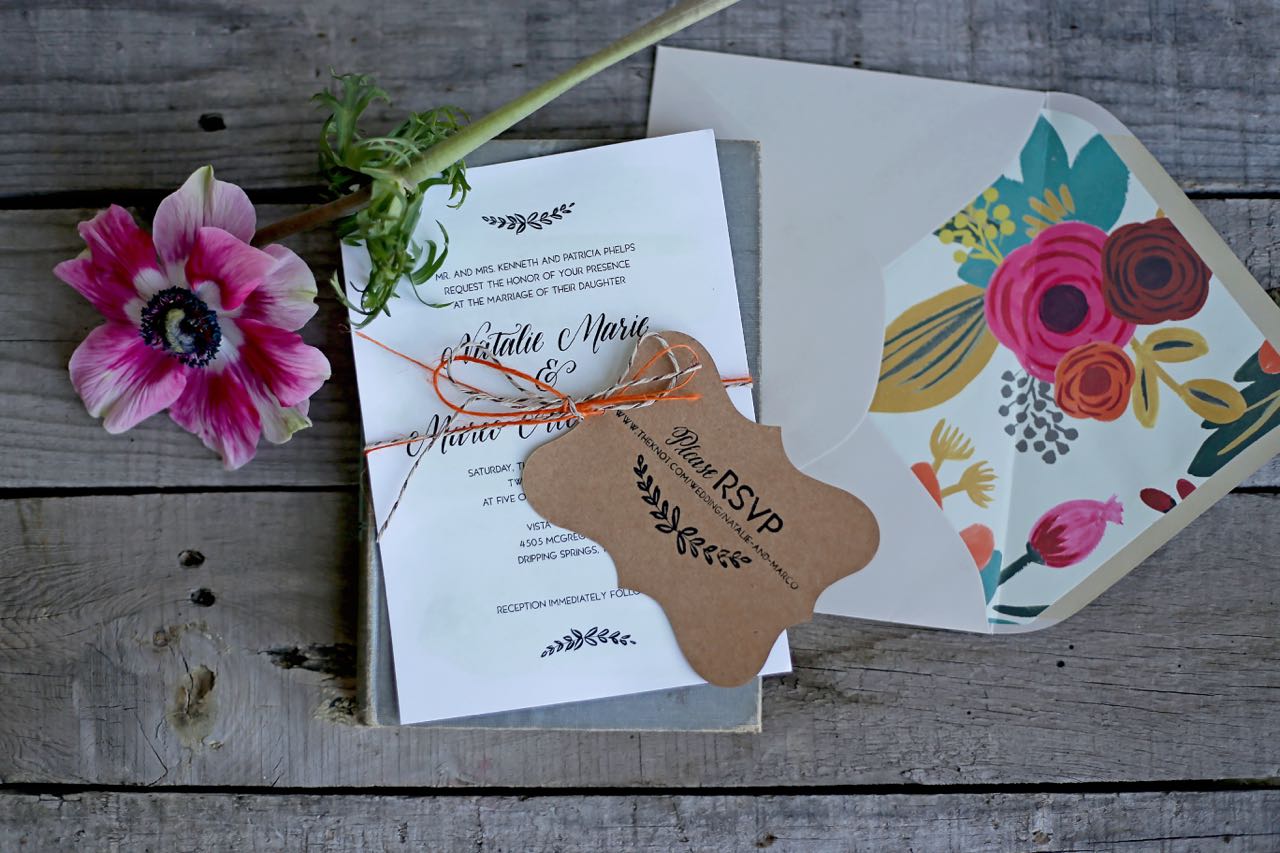 How did you learn calligraphy?
I learned calligraphy from Susie-Melissa Cherry, who owns Calligraphic Arts here in Dallas. She is an amazing teacher and mentor. I learned the basics from her, and have been perfecting and developing my own style for the past 6 years.
While you do a lot of custom calligraphy, you also run a successful shop. How do you balance the two?
One of the things I love most about my job is that I get to combine my love of custom work and my love of teaching into one fun business by offering both calligraphy services and products in my shop. Sharing my craft is something I really value, so I love to have the opportunity to offer products that will help others get started.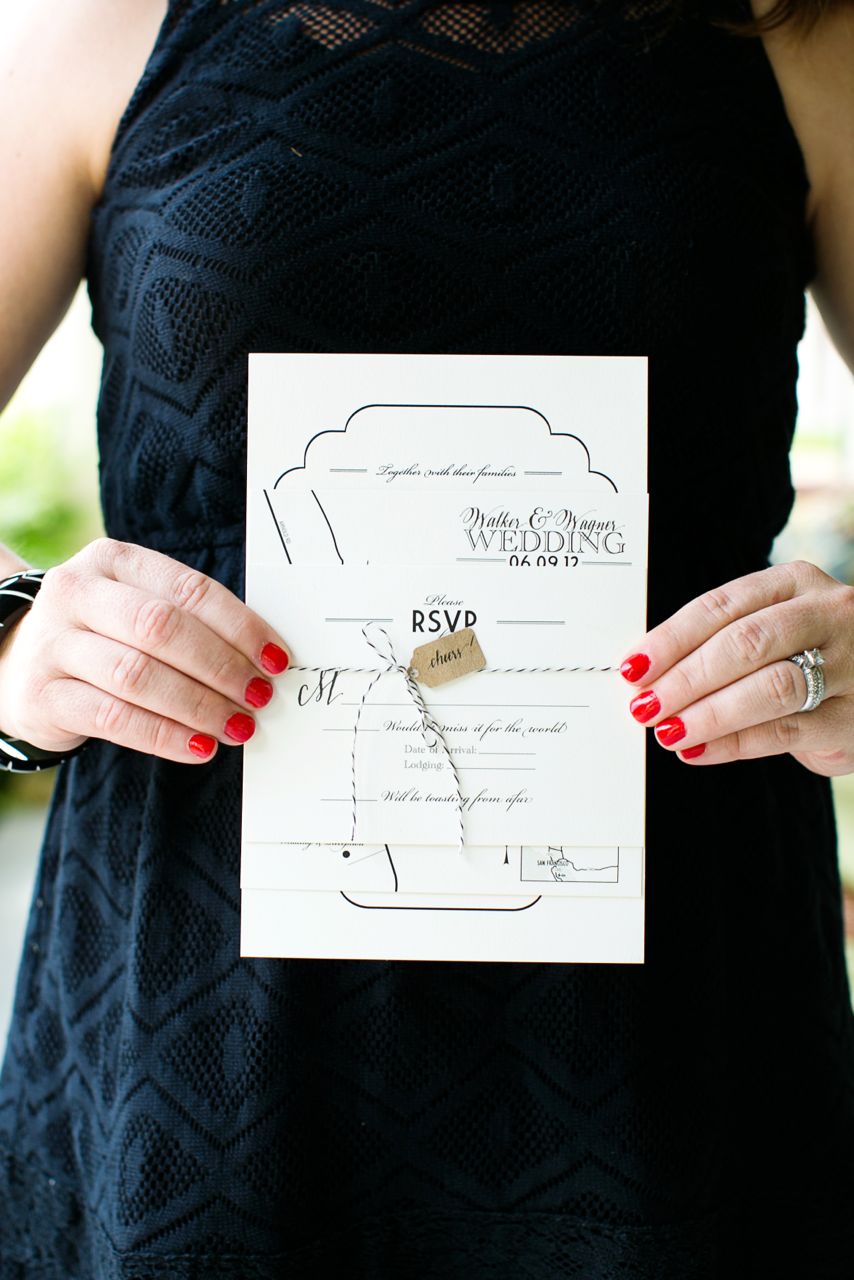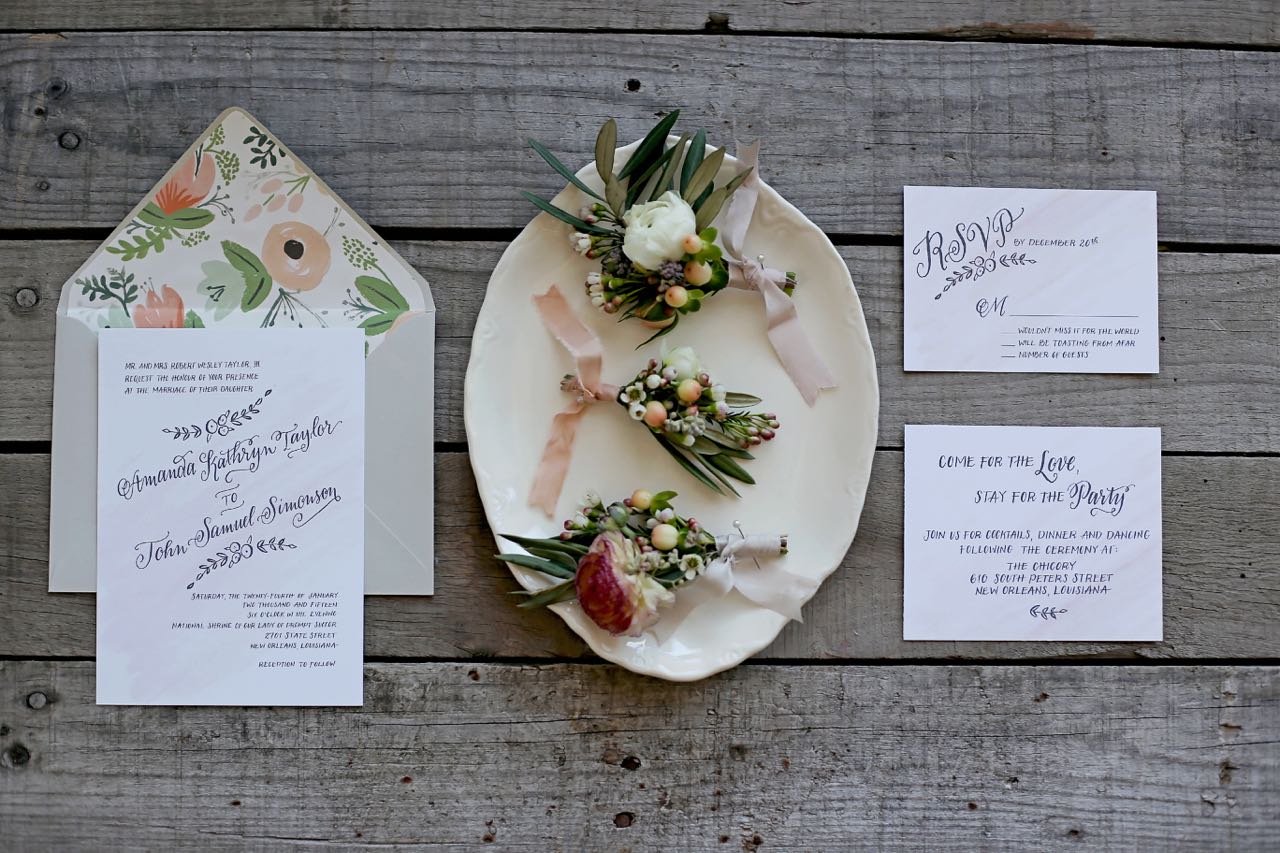 You teach classes on calligraphy in Dallas. What do you find rewarding about teaching others your craft? What is the biggest challenge?
My classes are hands-on and I try to keep them small so that I am able to give personal attention to each and every student — each person is different, and the reward in all of this is the accomplishments that each of those students makes at the end of each class. They feel empowered to either continue working on their new skill as a fun hobby or to really pursue it professionally, and I go home knowing that I was the one who had the honor of introducing and inspiring their creativity — it's the best feeling! And the biggest challenge is when a student is struggling and I am not able to find the words to help.
In your opinion, what are the most rewarding and toughest parts about being a creative entrepreneur?
Most rewarding would definitely be setting my own schedule, being my own boss, and seeing Design Roots grow as a business. Toughest? BALANCE. I started this little company in order to stay at home with our kids while they are young and to have a creative outlet. It's a constant struggle to try and balance work + home life.
Out of all the projects you work on, what is your favorite?
I really love everything I get to do because each project and each client are completely different — I love having the opportunity as a designer to create completely custom projects, and a lot of times I end up learning something new in the process. That being said, seeing a whole wedding suite come together is especially fun for me, and with a wedding suite I get to work with every aspect of design and calligraphy from start to finish.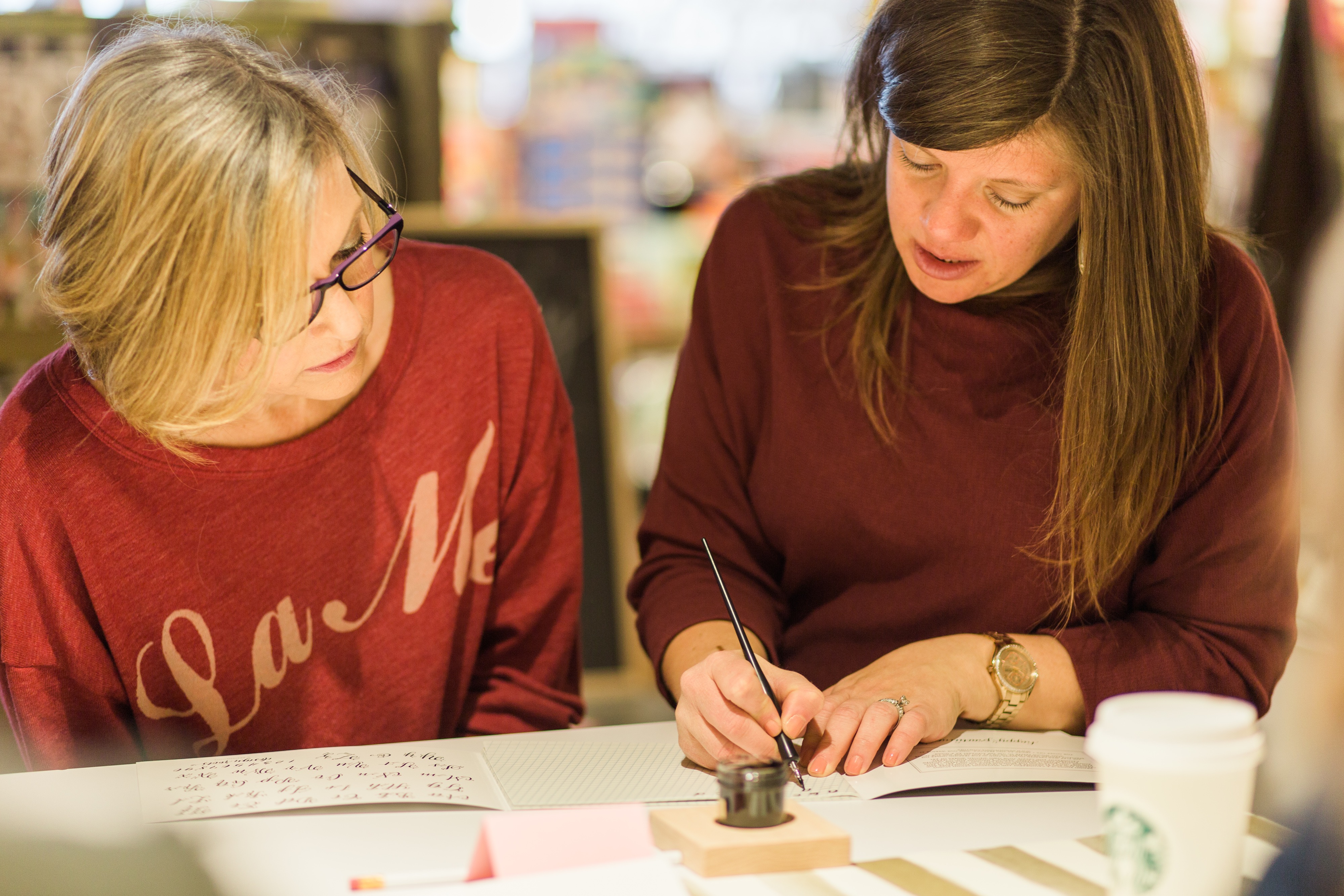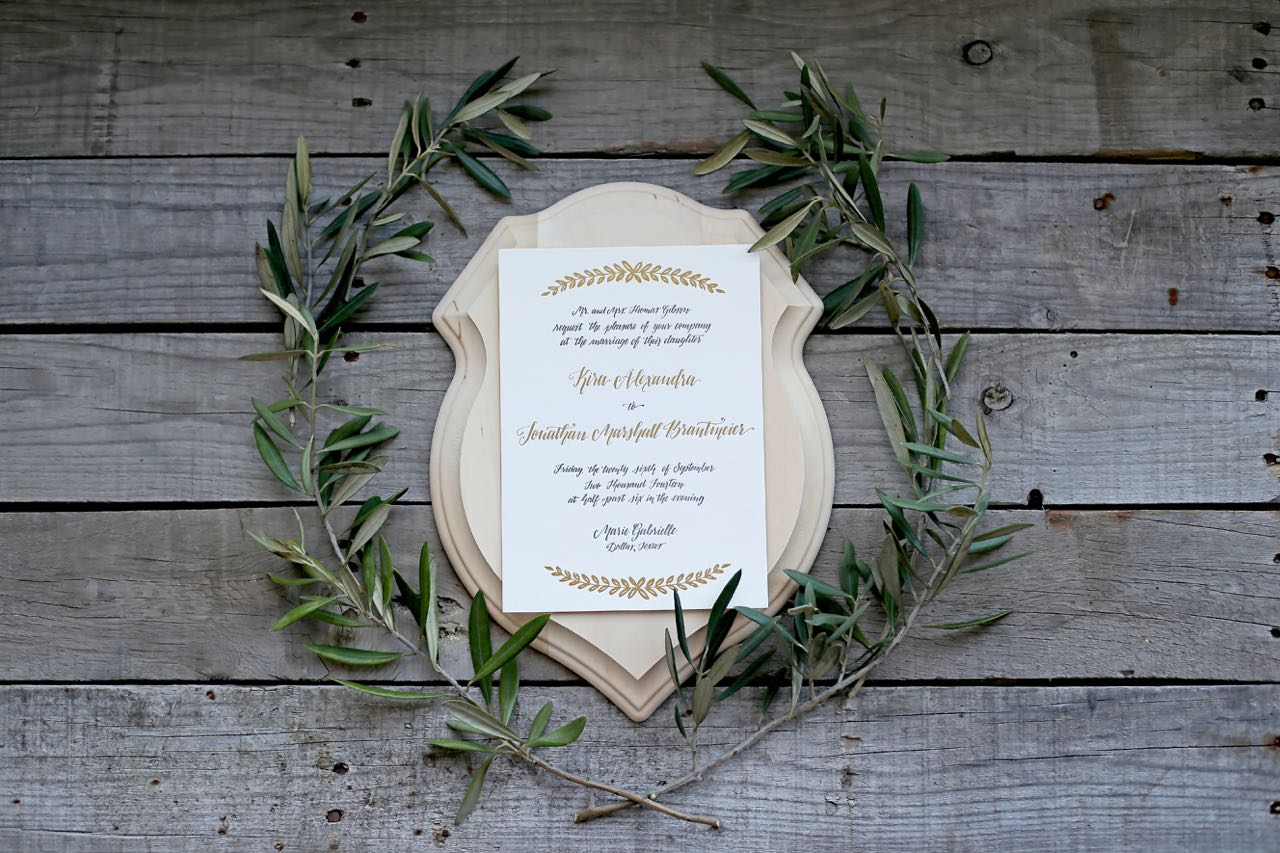 Beyond calligraphy and hand lettering, what are your other creative pursuits?
Other creative outlets are painting and gardening. Both of these are great because I can involve my kids and we can work on creative projects together. That and gardening gets us outside in nature, where it all starts for me.
Do you have any tips for aspiring calligraphers?
Practice, practice, practice. The more you pick up your pen + ink, the more comfortable you become with it.
---
Heather Bloem Links to Follow: Website | Blog | Facebook | Twitter | Instagram | Pinterest