Fresh Faced Tips For Spring
This post was sponsored by Meijer and all opinions are our own! Thanks for supporting the brands that make Wandeleur possible!

T-minus 2 more days until it's officially spring (and our editorial team could not be more excited for sunny days, no more snow and patio season to kick off here in Chicago!)
What we especially love about spring is the renewed zest everyone has for living our best life, from spring cleaning to refining our wardrobe – it's out with the old and in with the new! And while our homes usually get the most love around this time, our beauty bags could use a serious revamp too. In the winter I find myself being a little too generous when it comes to putting on my makeup in the morning, so springtime calls for a fresh face, light hues and a minimalist beauty routine.
While I usually save my mascara and concealer until the very last drop, I decided to completely replace my makeup that was over 6 months old (because I recently found out that most of my makeup was way past the refresh date) with new drugstore buys from Meijer. I've been a fan of their incredible beauty selection for years, so it was a no-brainer to swing by for the best deals on the brands and products I love. While I usually stick to the same old classics, I decided to switch a few things up and try a few new products to refresh my normal routine even more. After trying a bunch of Meijer products out for a few weeks, the below were my favorites when it came to achieving a fresh faced look for spring.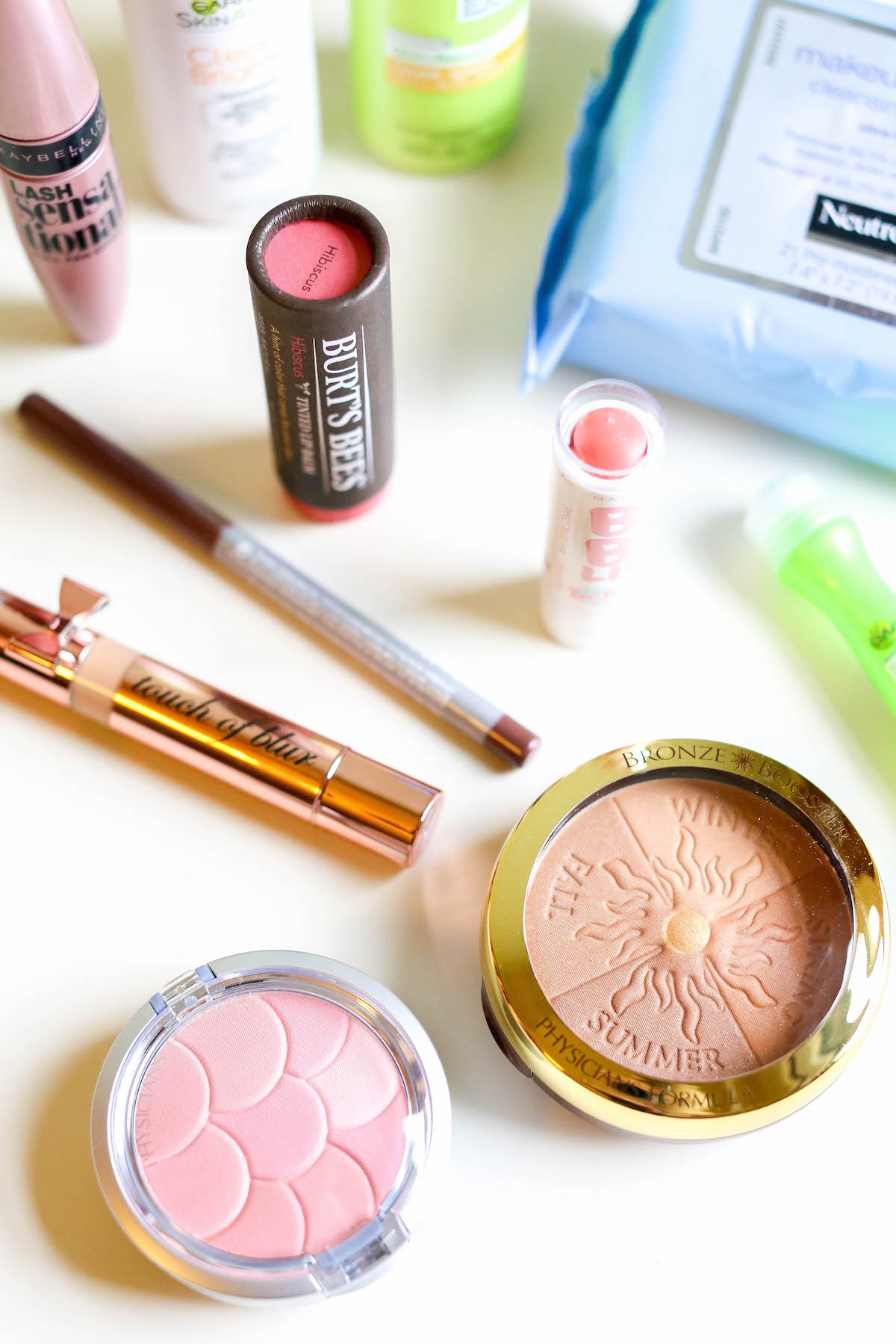 The best moisturizers
I may be biased, but after years of trying so many lotions and potions for my face, Garnier products are always my favorite drugstore buys. My dermatologist recommended Garnier Skin Renew lotion years ago for clearing up my uneven skin tone, and it's worked like a charm ever since! It's been known to help reverse sun damage (which we can all use these days), but it's also great at keeping your skin radiant and fresh, especially under foundation and concealer. Their newest Clearly Brighter is also another favorite, and I keep it handy for spring days when I know I'll be outside exploring the city.
For sleepy eyes (which I seem to have almost daily this time of year!) I love this magical Garnier Anti-Puff Eye Roller to convince the world that I actually got 8 hours of sleep. I usually dab it on in the morning and at night before heading to bed to keep my sleepy eyes in check. – it seriously works wonders!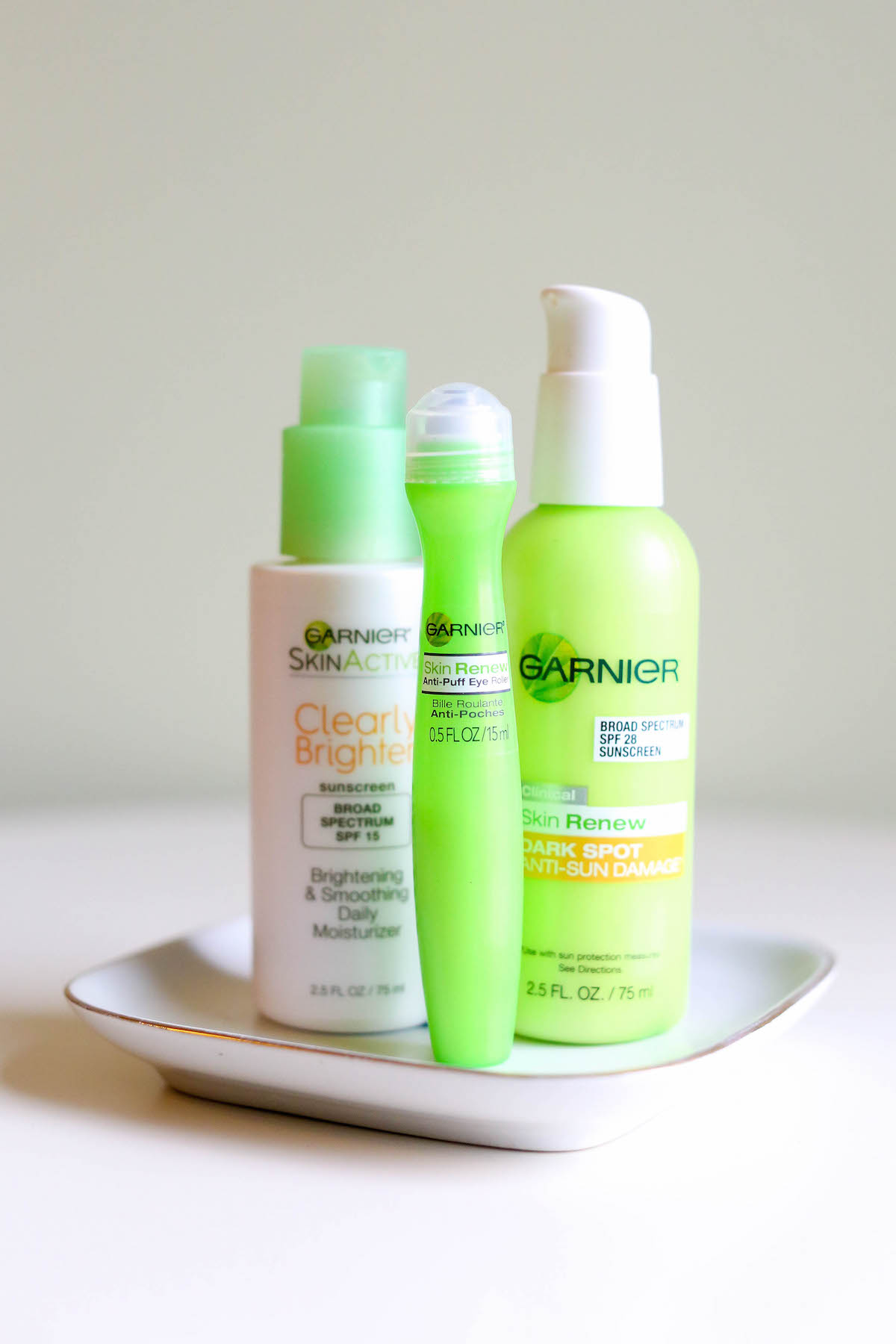 Fresh Faced Makeup Picks
While sometimes it can be hard, I try to keep my foundation as light as possible in the spring to avoid feeling greasy and looking overdone. Not all of us were born to be as naturally beautiful as Chrissy Teigen (shocking, we know!) so we always like to invest in a good concealer to hide those sneaky imperfections and sleepy eyes. I've been a fan of Physicians Formula, so I always like to try something new when the mood strikes. I'm a newly loyal fan to their Touch of Blur Concealer, which works like a charm and is extra pretty to boot. For my cheeks, I like to add a natural bit of color with a swipe of bronzer and their Magic Mosaic smudge proof blush to give myself a much needed boost of color.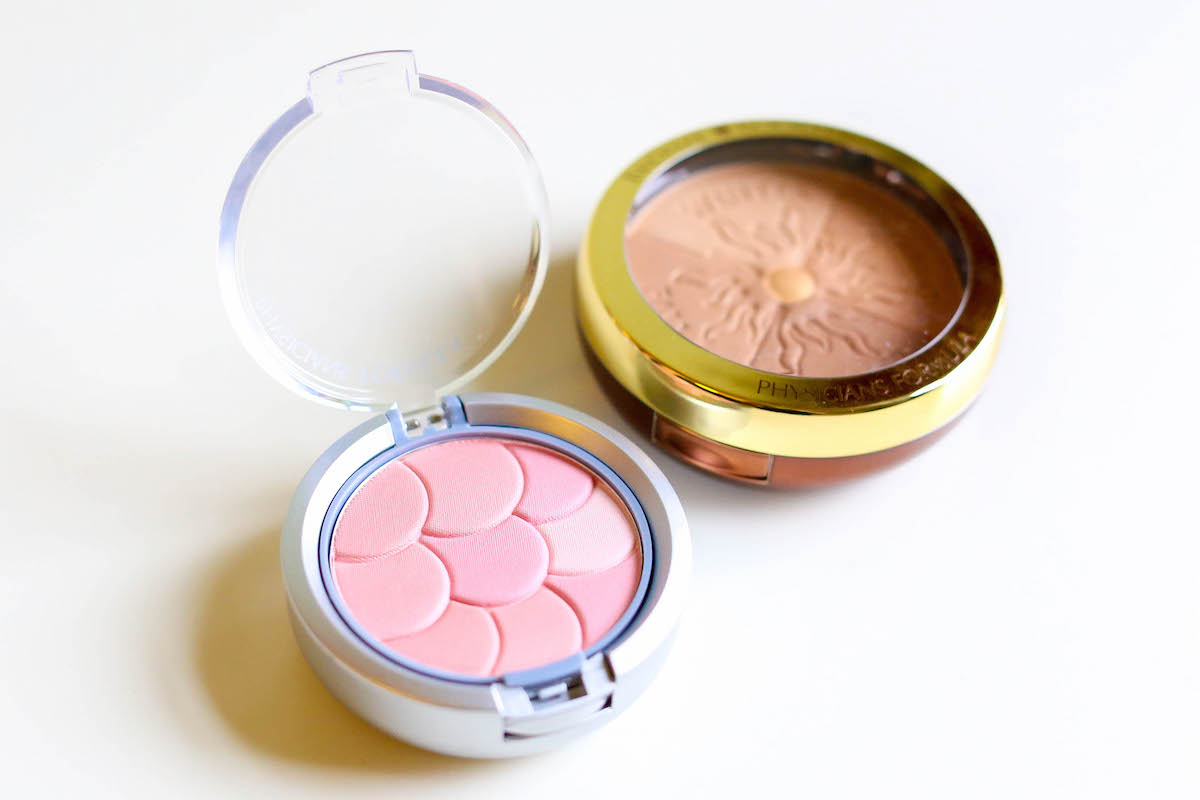 Final Touches
To finish off my fresh faced look, I add a few "I woke up like this" products that give me a little boost of color without going overboard. I love Almay's eyeliner since you can easily pick the shade that looks best with your eye color, and it's effortless to apply (unlike some other eyeliners I've struggled with in the past!) and then add a fresh coat of Maybelline waterproof mascara and a swipe of Burt's Bees lipgloss to good measure.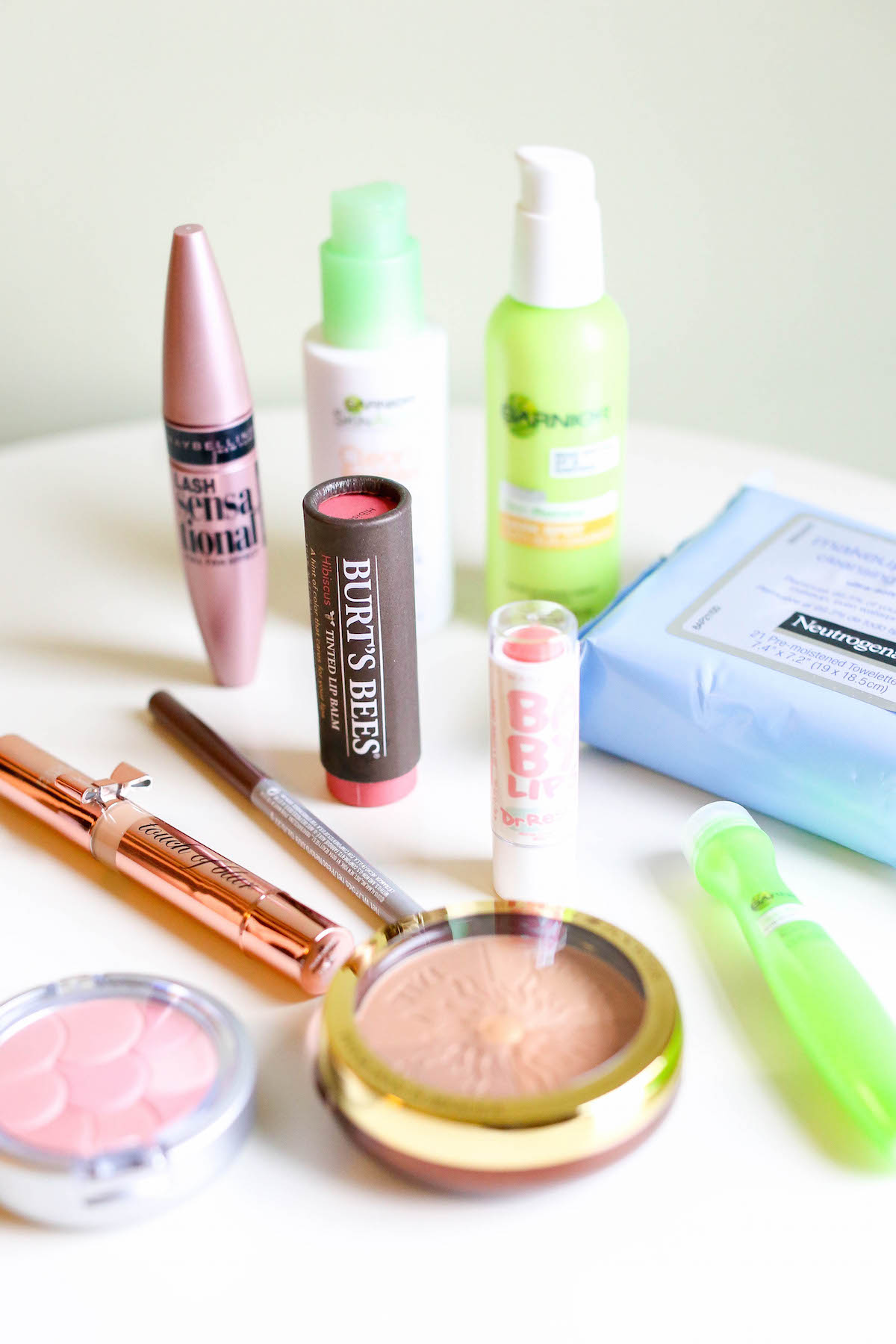 So, we'd love to know – what are your tried and true fresh faced favorites you can't live without? We always have enough room in our beauty bag for one more product 😉 
If you're looking for even more inspiration, check out Meijer's style and beauty blog right here.