Free Wallpaper Downloads for Spring
Spring is in the air and our gadgets are jealous of all the fun we're having. Ready to include them in on the action? We've assembled some free wallpaper image downloads that perfectly channel springtime, perfect for vamping up your technology screens. Enjoy!
To utilize, open up "Click For Images" URL, save to your device, and in your settings set the image as your background.
Surf's up! These bold designs from Design Love Fest are the perfect way to brighten your day. Click For Images: Palm Leaf | Wanderlust | Orange + Red Horizon | Green + Pink + Yellow Horizon | It's Cool To Be Kind | Bright Pineapples
What better way to channel warmer weather & sweet bites than with these fruity backgrounds from Wonder Forest? Click For Images: Strawberries | Pineapples | Watermelons | Bananas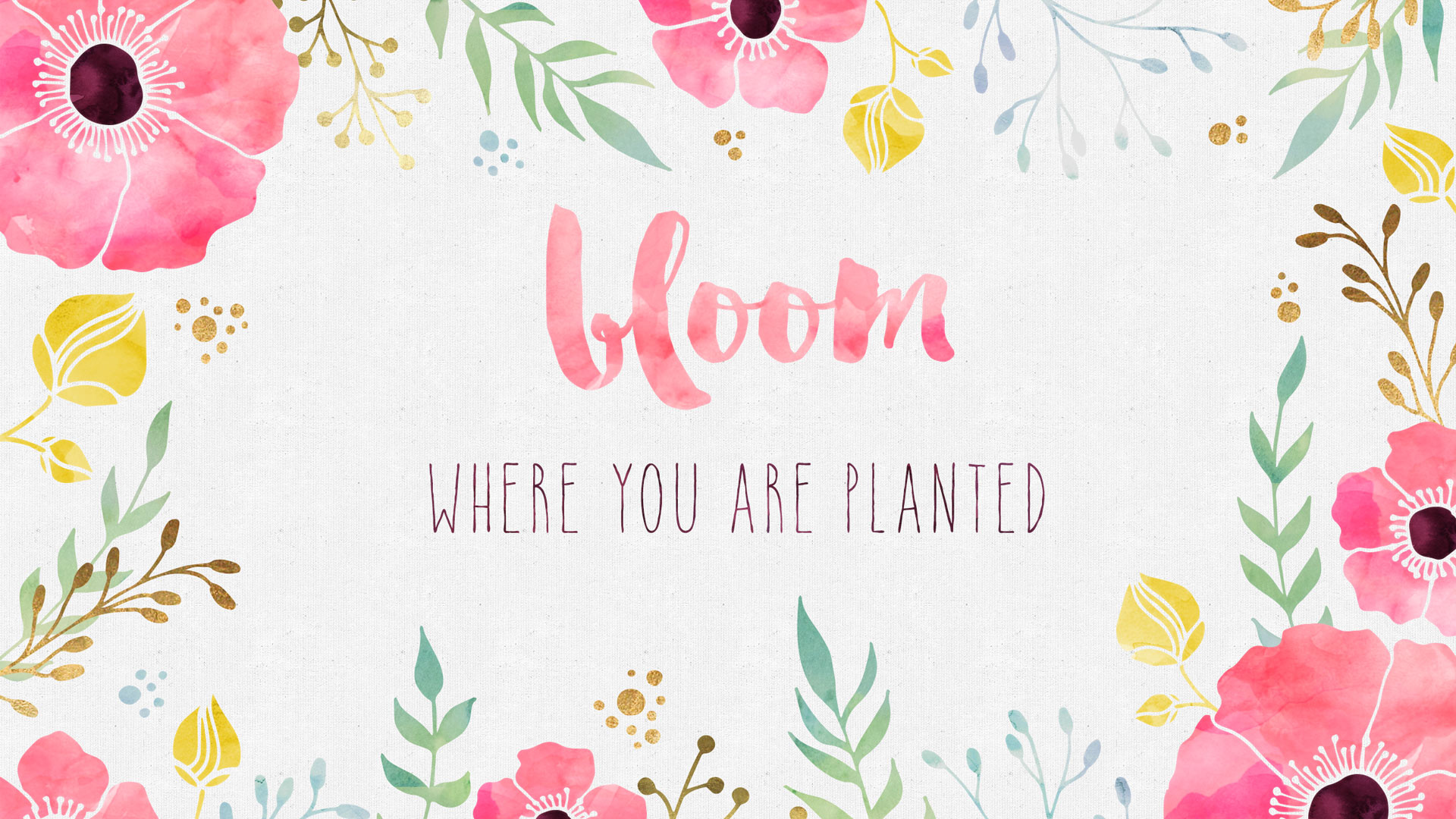 This desktop download from Clementine Creative has a quote that makes us so happy. Click For Image: Bloom Where You Are Planted
Eye-catching floral photography from Design Love Fest? Yes, please! Click for Images: Flowers on a White Wall | Pink Ombre Florals | Channeling Green
Important reminders from Co Corrina that'll leave you inspired every time you look at your gadget. Click For Images: Create | Believe | Inspire
Anytime a pineapple is included in a bright design, we get excited. These options from La Viva Vera are too cute! Click For Images: Be Happy | Believe