Finding, Following & Rocking Your Passion
Do you adore art? Does good design give you goosebumps? Does the thought of delicious culinary delights make you giddy & fabulous fashion make your heart pitter-patter? Congratulations, darling! You're a lover of the creative world & I'm willing to bet you have a little (or a lot!!) of your own creativity hidden up your sleeve!
Maybe you've always tinkered with the idea of rocking a creative hobby or career, but you just don't know quite how to jump in & try it out. Well sweetie, it's easier than you think to sprout your creative wings! Check out these five fun steps to finding your creative passion:
1. Start Collecting
Collect things that inspire & delight you.
2. Make a List
Make a list of creative adventures you want to try and try a lot of them. Never feel like you have to settle on one! Sometimes the one that doesn't work out leads you to one that will.
3. Educate Yourself
Take classes, talk to the experts & surround yourself with creative people.
4. Buy, Borrow & Find Supplies
Having the right tools from the get go can make all the difference in your creative process and experience.
5. Experiment & Make Mistakes.
Making boo boos means you are willing to take a chance to try something new, & that's a BIG, awesome, wonderful deal!
Ok, so maybe you are not a genius illustrator, chef or digital media master (yet!), but trust me, if you put your heart to it, you will flourish. And, good news, there are endless creative disciplines you can try your hand at.
Do you love food? Perhaps try cooking or food photography. Catch yourself doodling pretty pictures or bubbly alphabets during an important meeting? Maybe illustration or hand-lettering are your calling. Loved playing in the mud as a little one..ok be honest, still love playing in the mud with your own little ones? Maybe you've always been a potter or a ceramic artist at heart. Do you find yourself buying vintage clothing & tinkering with them to make them your own? Maybe you're a fashion designer or a future Etsy shop maker. Do you love figuring out how things work? Science & engineering are art forms too, my friend!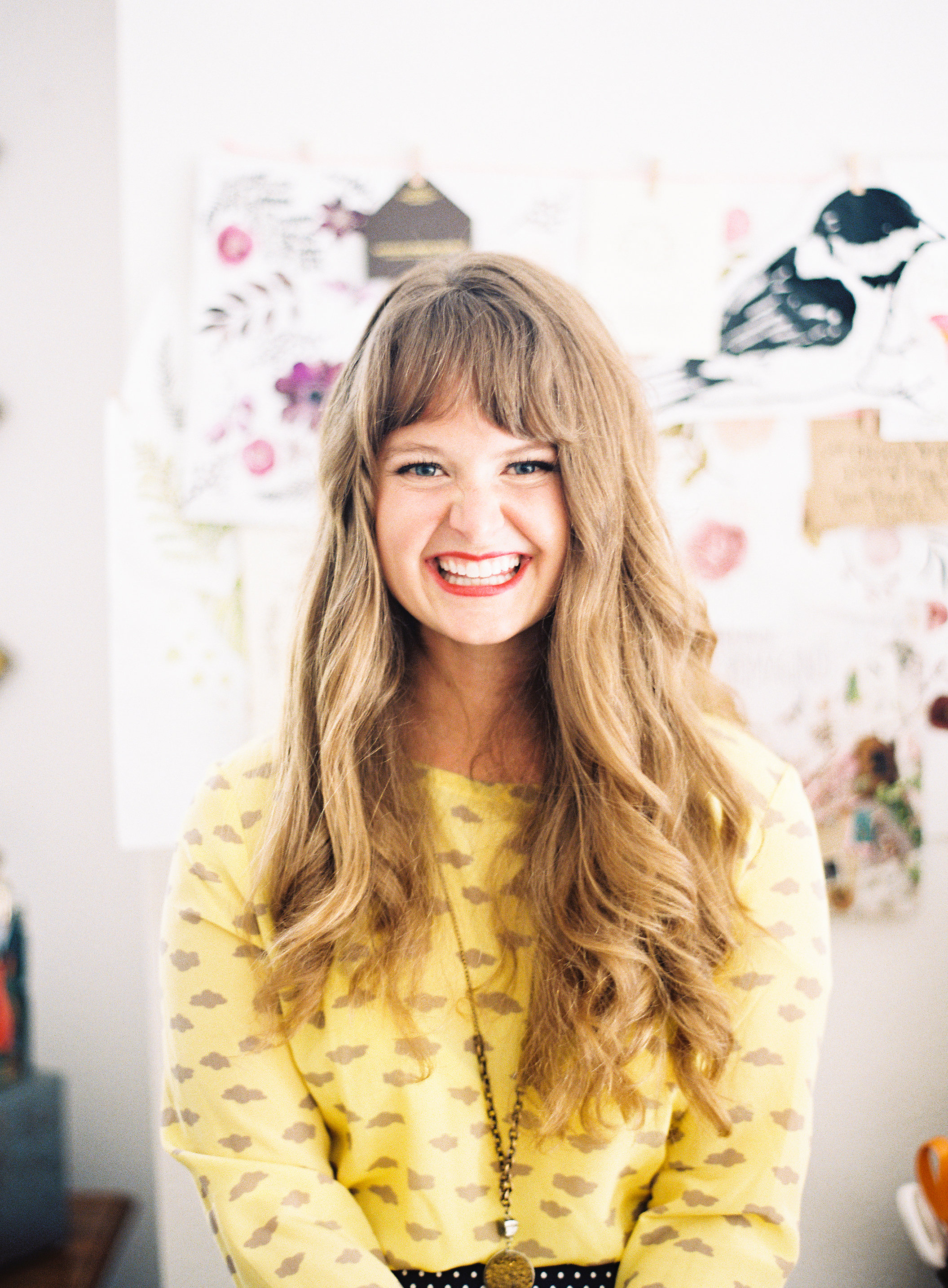 Whatever creative adventure you decide to try out, just remember, be your own version of creative. That means letting go of what your creation "should" look like, getting a little wild & crazy & just making what you want to make. Don't be mad at yourself if you are not a pro on your first try. It takes time to hone your skills. Enjoy the adventure & have fun! And with hard work, lots of practice & a little help along the way, the rest will fall into place.
Cheers to creating!
---
Caroline Curtin McGah is the artist, designer & creator of Lovely Paper Things, a boutique hooray & yay studio located in Orange County, California. She's a graphic designer, painter, illustrator, typographer…let's be real, she adores doing anything creative & working with amazing, inspiring people makes her soul happy! Her fortes: creating super lovely custom branded paper goodies for weddings, events & parties, as well as concepting, creating & celebrating identity designs for clients seeking fresh ways to visually share their brand's story.
Caroline Curtin McGah links to follow: Website | Facebook | Instagram | Pinterest | Twitter