Essential Foundation Tips For Beginners
Foundation is an essential part of many women's everyday routine, whether it is worn during the day or to a special evening event. However not everyone knows the basics of applying it, especially if they have never done it before. There are plenty of products to choose from and many different ways to apply foundation, so it's easy to skip a step or make a mistake. The good news is there are easy tips and tricks that will make you look like you have been doing makeup for years.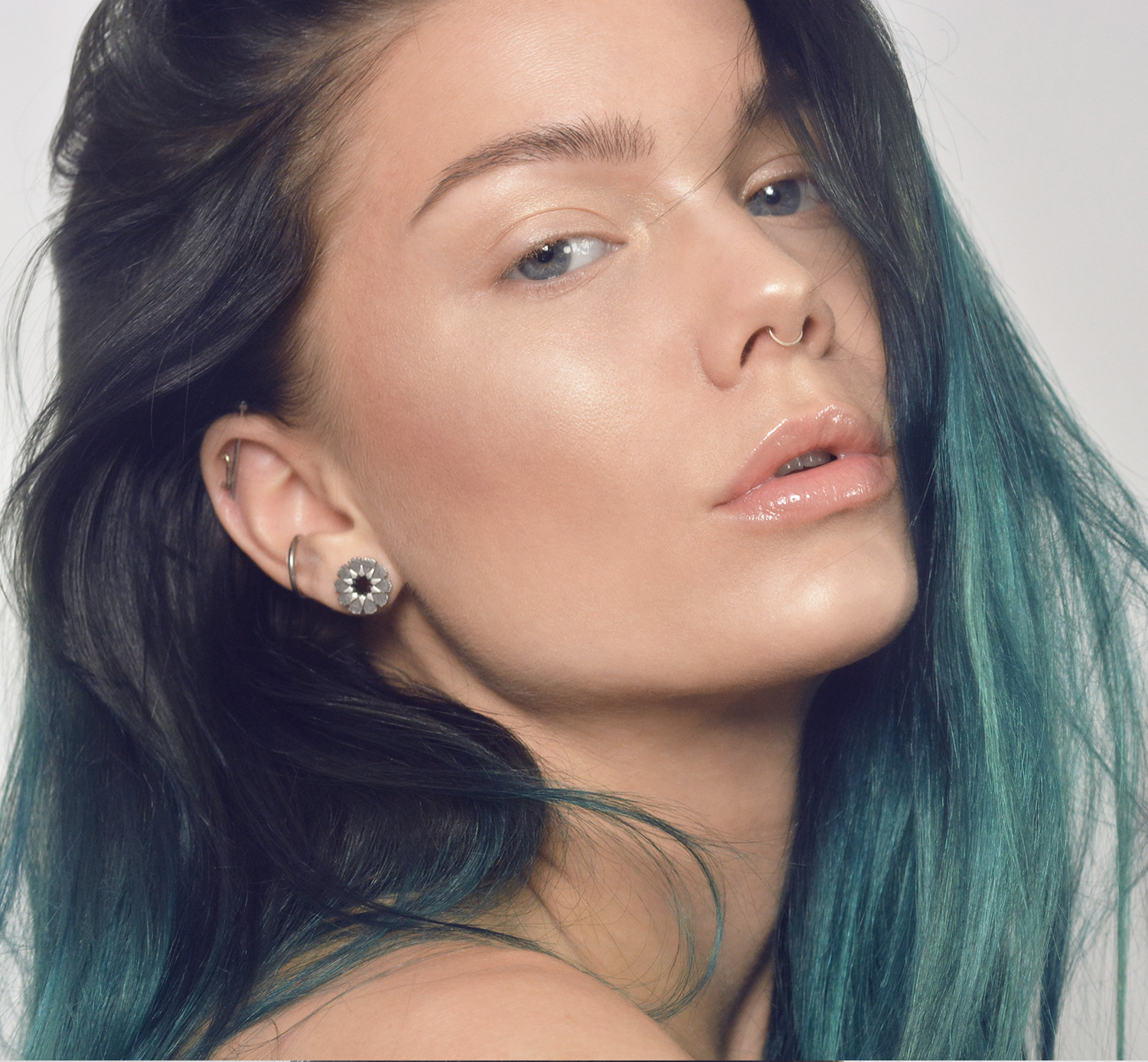 1. Know Your Skin Type
When choosing a foundation it is important to know what kind of skin you have, such as dry skin, combination skin, or oily skin. Choosing the right foundation for your skin type can help achieve a flawless look and help your makeup last longer.
For oily skin you want to chose a foundation that has a lightweight texture and finish, buildable coverage, is easy to apply with a blending sponge, fragrance free, helps control excess oil to keep your skin shine-free, and works well will pressed powders.
Foundation Suggestions for Oily Skin: Jouer Matte Moisture Tint,1.7 Fl.oz
 | Clarins Ever Matte Skin Balancing Foundation
 | Estee Lauder Equalizer Smart Makeup
 | Neutrogena Skin Clearing Oil-Free Makeup
For combination skin you have the best of both worlds a combination of oily and dry skin. The good thing is you can almost use any type of foundation you want from powder-liquid! When choosing foundation you want one that is light-medium coverage, that won't add any extra shine to your t-zone, but will moisturize the dry areas of your face. 
Foundation Suggestions for Combination Skin: Giorgio Armani Maestro Fusion
 | Estee Lauder Double Wear
 | Revlon Colorstay
For dry skin stay away from powder and stick foundations which tend to dry out your skin even more, stick to medium-full coverage cream or liquid foundations. Make sure you chose a foundation that hydrates your skin, so be sure check the labels for hydrating agents. It is important to pick a foundation that has a dewy or satin finish to give you a natural glow.
Foundation Suggestions for Dry Skin: Urban Decay Naked Skin
 | L'Oreal True Match Lumi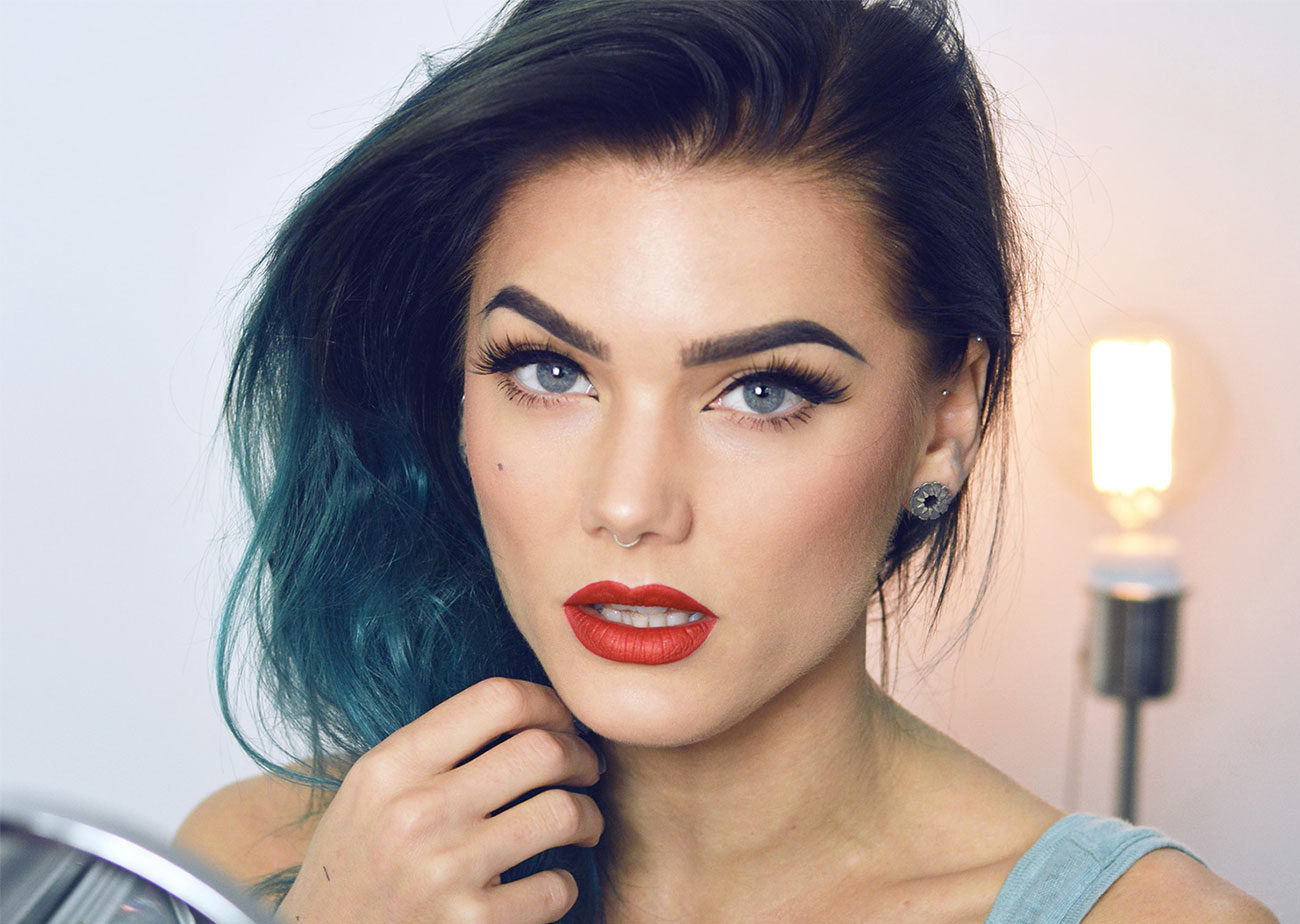 2. Use A Primer
A primer is going to allow your skin to have a smooth even surface so your foundation can go on evenly, and help your makeup last longer. Since your skin only produces lots of oil when it's really dried out, keeping your skin moisturized with a primer underneath keeps a nice natural balance within the skin. 
Primer Suggestions: Laura Mercier Mineral Foundation Primer
 | Chanel Le Blanc De Chanel Multi Use Illuminating Base 30ml/1oz
 | Rimmel Stay Matte Primer
3. Choose The Right Shade
When choosing your perfect color foundation be sure to test the color on your neck and not your face. Your face is always lighter than the rest of your body, so your neck is the quickest and easiest way to match. If you have already had a professional match your color and you want to try a new product, you can use Findation.com to see what exact color you would be in a different brand. 
4. Apply Foundation With A Beauty Blender
Using a damp blending sponge to apply your foundation allows your skin to absorb the foundation for a more natural look. The blending sponge is also perfect for blending your concealer on top of your foundation for a more flawless finish. 
Suggestions For Beauty Blenders: Original Beauty Blender
 | Real Techniques Miracle Complexion Sponge
5. Always Use A Setting Powder
After you are done applying your foundation it is essential to use a setting powder. This gives your make-up a matte finish that lasts longer. If you do not use a finishing powder you will notice that your face starts to look shiny very quickly. For people with oily skin it is most important to touch up your makeup with setting powder throughout the day. Be sure to apply setting powder with a fan brush so the minerals can spread nice and evenly across your skin.
Suggestions for Setting Powders: Laura Mercier Loose Setting Powder
 | M.A.C. Blot Powder Pressed
 | Makeup Forever HD Microfinish Powder
It's important to learn your face and love what you see. We often look to makeup to cover up what we don't like, when it should in fact enhance our natural beauty. These tips will ensure that you are up to speed in the makeup department! Be sure to check in soon for Part II of this article, where I'll be sharing more tips and tricks for fabulous makeup application. 
---
About The Author: Crystal Rivera is a Public Relations and Advertising major at DePaul University. When she's not in school she is writing various pieces for freelance publications as well as creating content for Wandeleur. She loves writing beauty, and lifestyle articles, as well as traveling in her spare time.