Easy Ikea Hacks To Revamp Your Home
Spring is here, which means it's time to refresh, renew and get to all those home projects you've been putting off since last fall. And while we'd all love to pull together a Pinterest-worthy living room, who has the budget to really make it happen? As a twenty-something who lives alone, it's a miracle if I even remember to pay my rent on time. Dropping a bunch of dough on redecorating my apartment is literally the last thing I want to deal with.
Lucky for me, the Internet is a very generous place and I stumped across some easy Ikea hacks to make your home refresh a breeze, and extra affordable too. Lets take a looksee at some of the best hacks to help you kick off a new home style for the summer.
Create a wow-worthy side table
Been dreaming about a marble table, but don't have room in your budget to make it happen? Don't worry – Ikea has you covered. I found this quick hack from Style Me Pretty that transforms this table into a modern and sophisticated "marble" side table with a little spray paint and marble contact paper. It's so gorgeous that you seriously have to give this a go, pronto!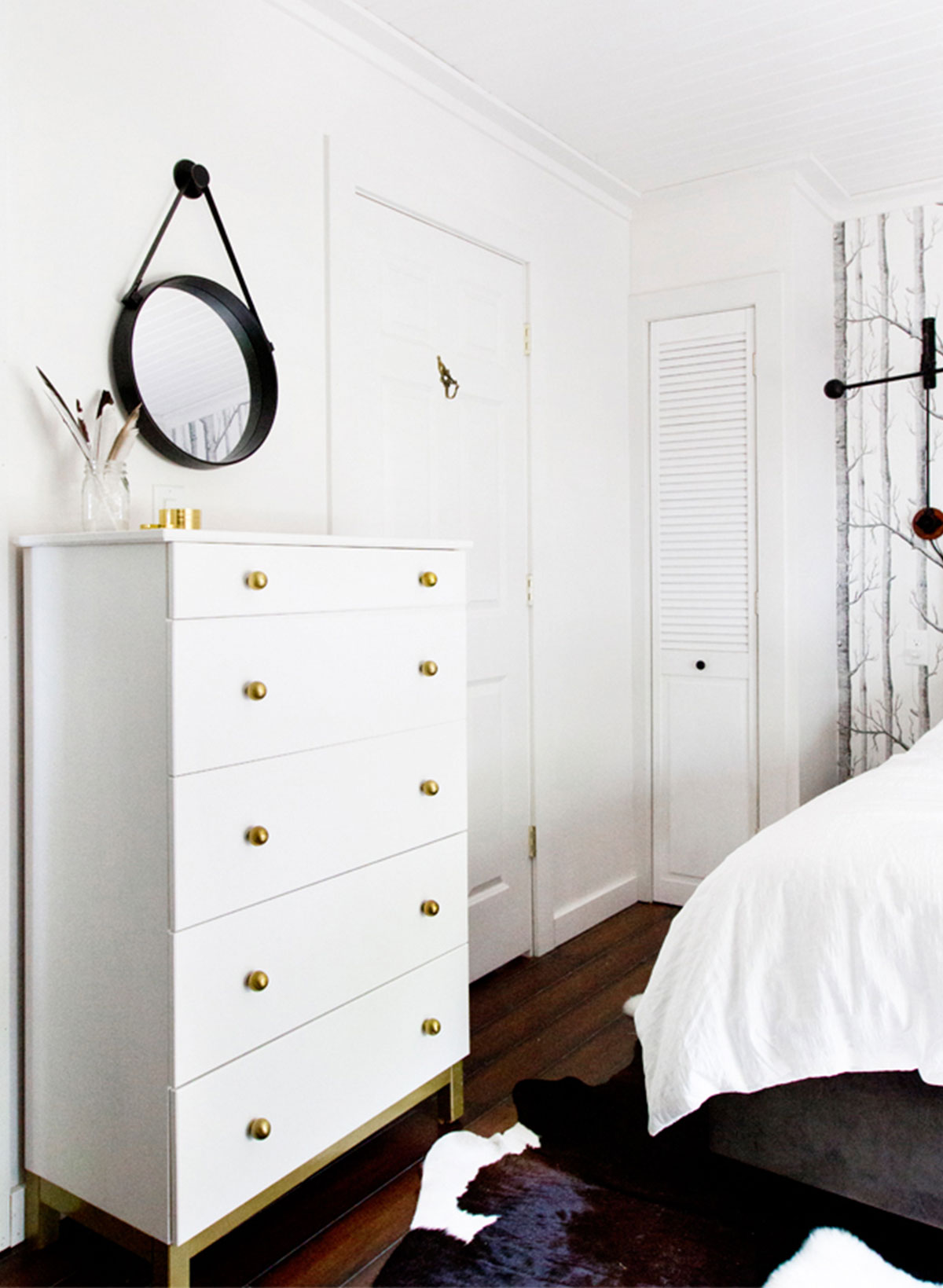 Transform your drab bureau
When it comes to decorating my bedroom, picking out a new bureau is an essential (but kinda blah) part of the process. Rather than dreading finding one to perfectly fit your style, why not make one all your own? I love this simple Ikea hack from Smitten Studio, which involves only a fresh coat of paint and brand new brass knobs. It's seriously a swoon-worthy transformation.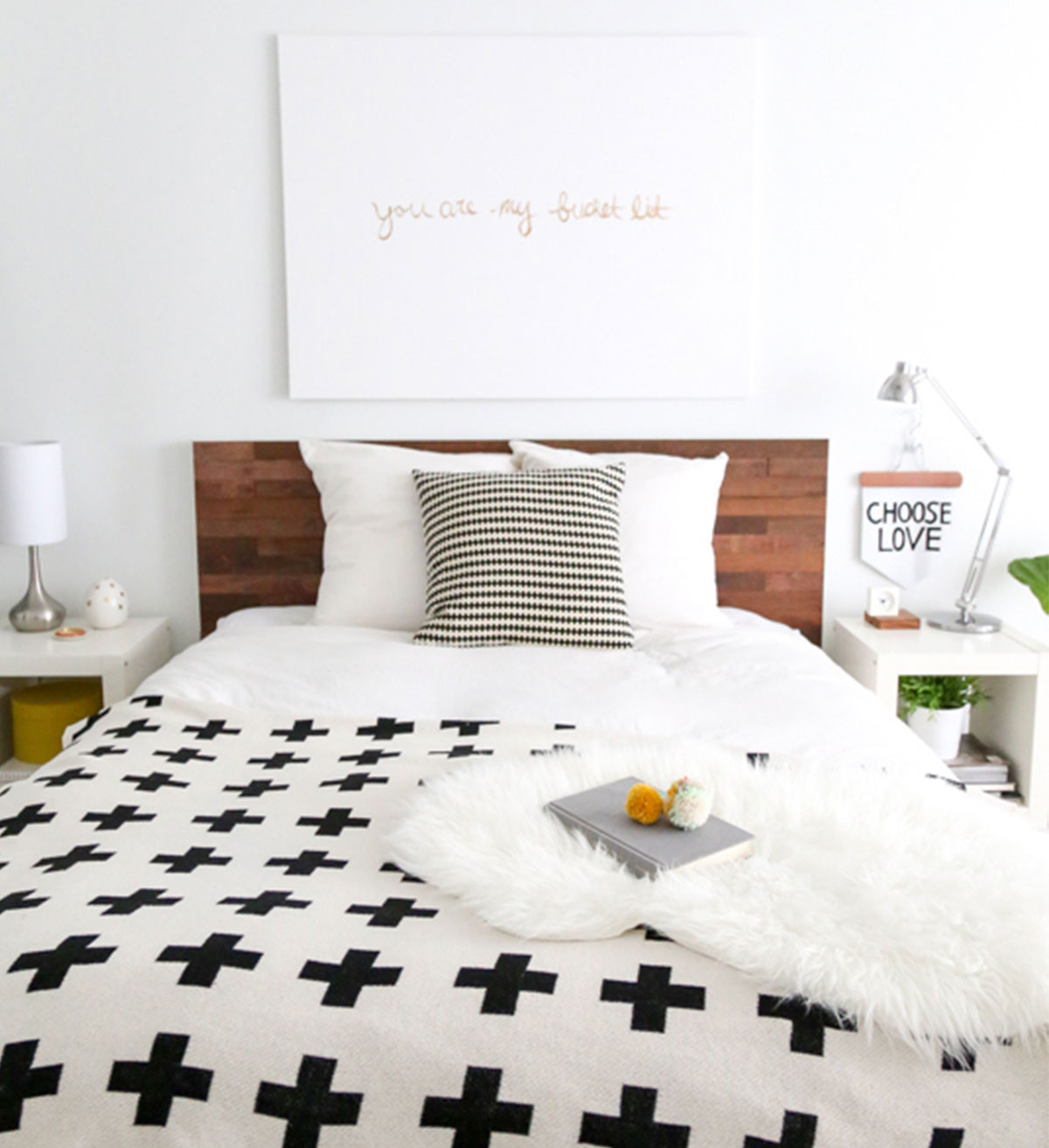 Give your bed a chic makeover
Having a headboard seems like a weird adult right of passage, and one that I've yet to conquer myself. While I'd love to buy a beautiful tufted or wooden one for my own bedroom, I can't bring myself to drop $800 on the headboard of my dreams. Once again, Ikea comes to the rescue, this time with a clever hack from Sugar and Cloth. All you need is a headboard, reclaimed wood and some adhesive to make this gorgeous and sophisticated wooden headboard all yours!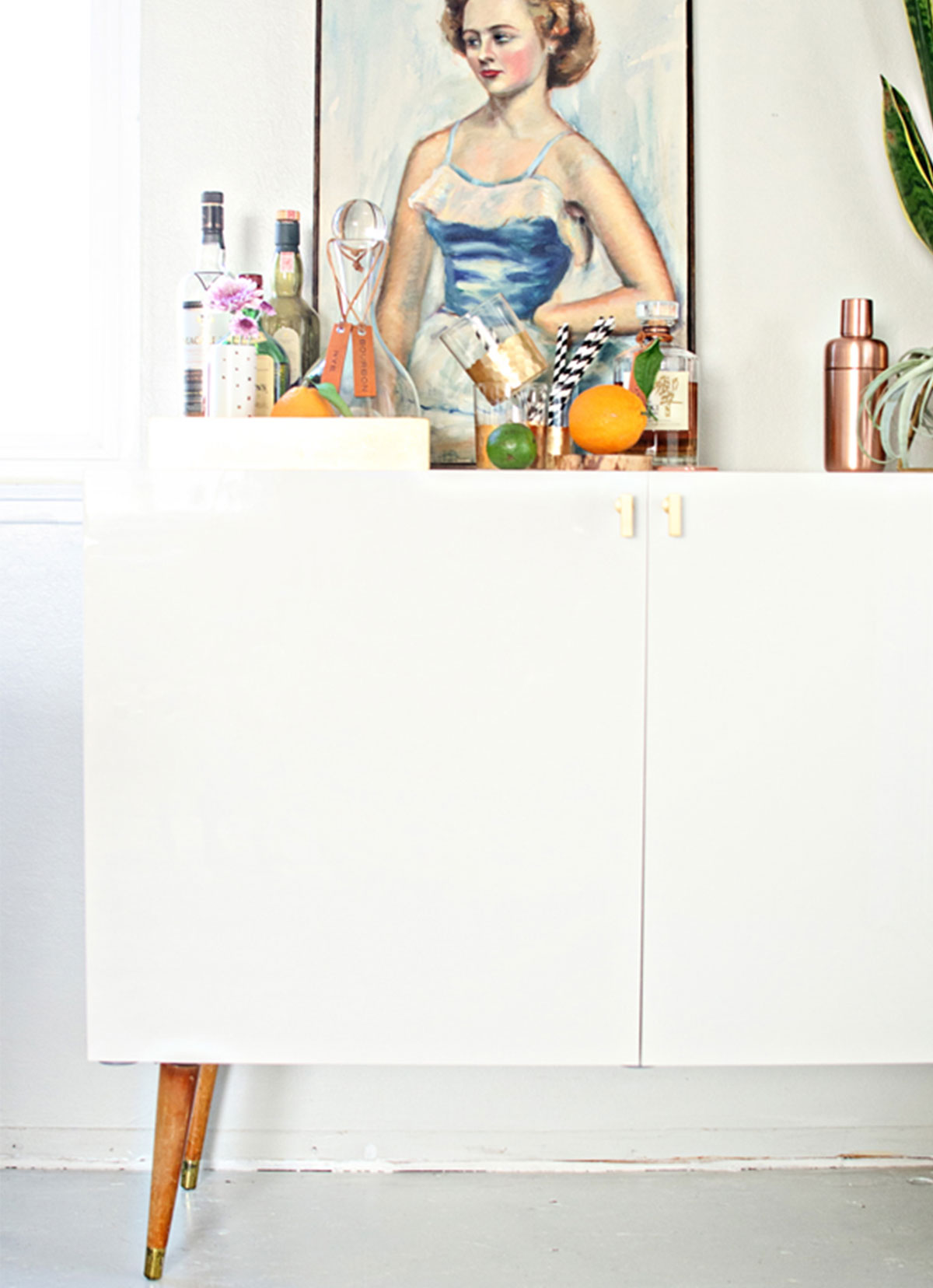 Upgrade your bar cart game
We all love a good bar cart, but sometimes you need a little more room to store the goods. Brittany Makes created this seriously amazing mid-century bar cabinet out of an Ikea Besta cabinet, new knobs and old wooden table legs. And who knows, maybe this little project will inspire you to throw a few bashes of your own this summer (who could blame you with a bar cabinet this gorgeous?)
Make the other desks jealous
Having a desk at home can be a luxury, but it definitely doesn't have to be an expensive one! I love this beyond chic hack from Style Me Pretty Living that transforms an Ikea coffee table into a 60's mod desk with a little mint spray paint and hairpin legs.
So get your creative juices flowing and your tool kit ready – you're going to need them now that you're ready to master your own Ikea hack-a-thon this summer. And don't forget to share any other hacks you've tried, we'd love to hear them!
---
About The Author: Maya McDonald is a stylish social media pro living out her dreams in Chicago. When she's not creating content for brands, she can be found penning Charmingly Styled and writing for a variety of magazines. She adores all-natural beauty, farmers' markets, and traveling the world for the best latte (she'll let you know when she finds it!).