Easy Hair Styles To Transition You Into Fall
Stuck in a hair rut? We all know the feeling. While we refresh our closet for fall, why don't we revamp our hair routine too? We teamed up with the lovely ladies at Blohaute to give us some fall hair inspirations with a few of our favorite Chicago bloggers – and believe us, you're going to want to recreate these looks asap! 
The Perfect Knotted Bun for Fall
Kit of The Kittchen
Whether you're getting ready for a fall wedding or a night on the town, we adore this gorgeous knotted look. While it looks complicated, it's actually easier than you may think, just follow these simple steps!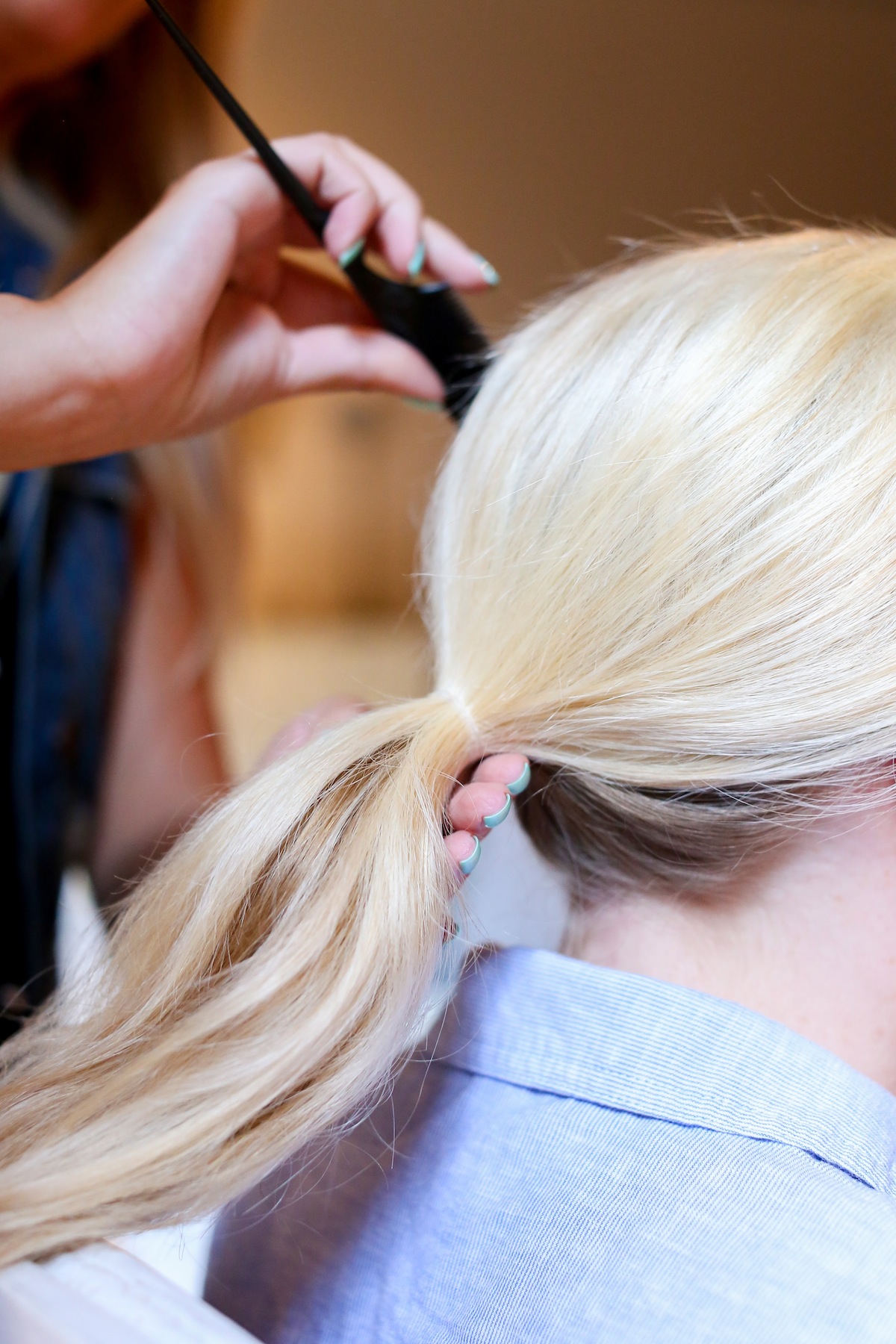 First, put your hair in a mid to low pony tail with a small elastic band. If you have finer hair, make sure to tease your hair first to give it a little extra volume.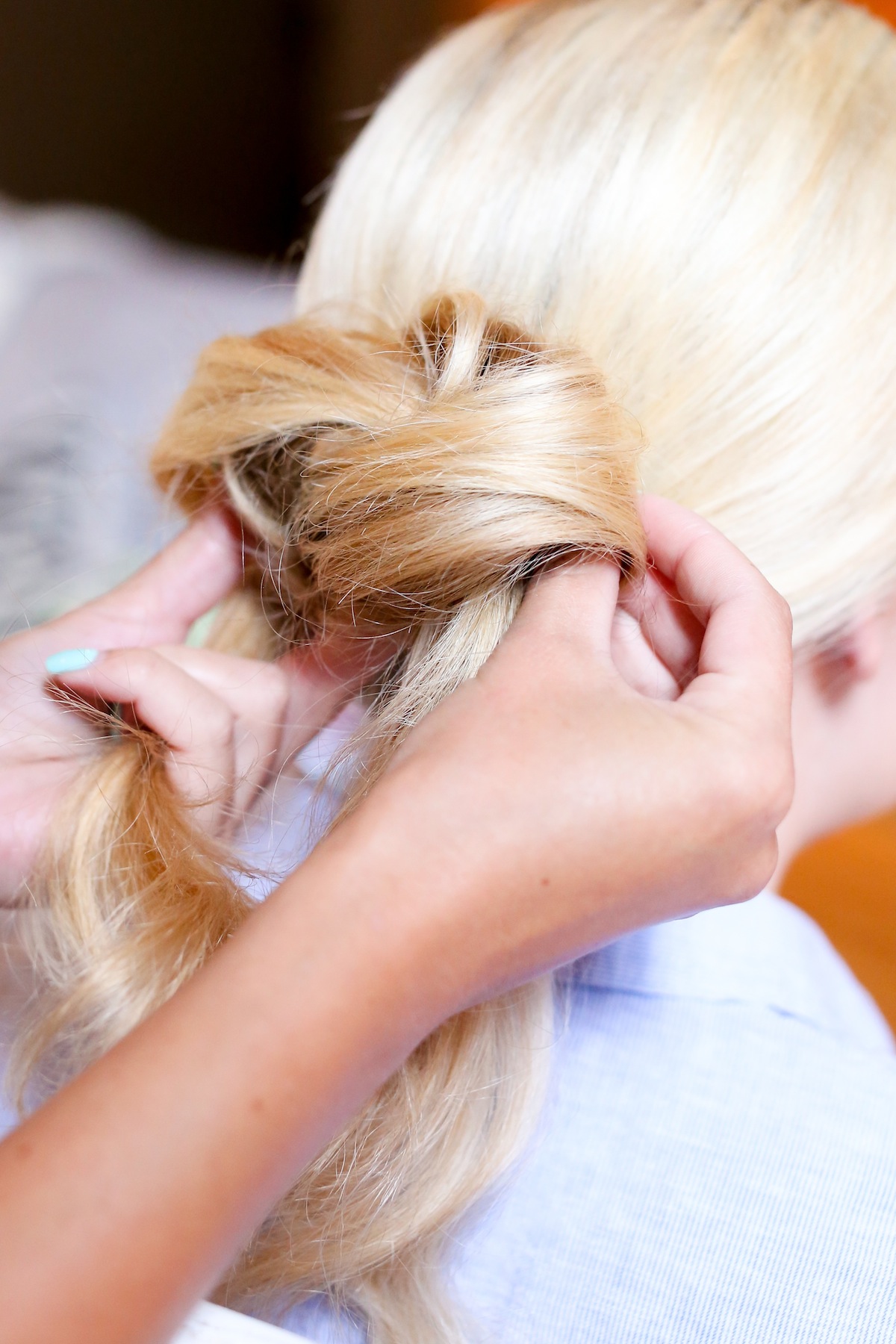 Divide your hair in two sections and gently tie a knot and expand the ends like a pretzel, leaving the ends loose.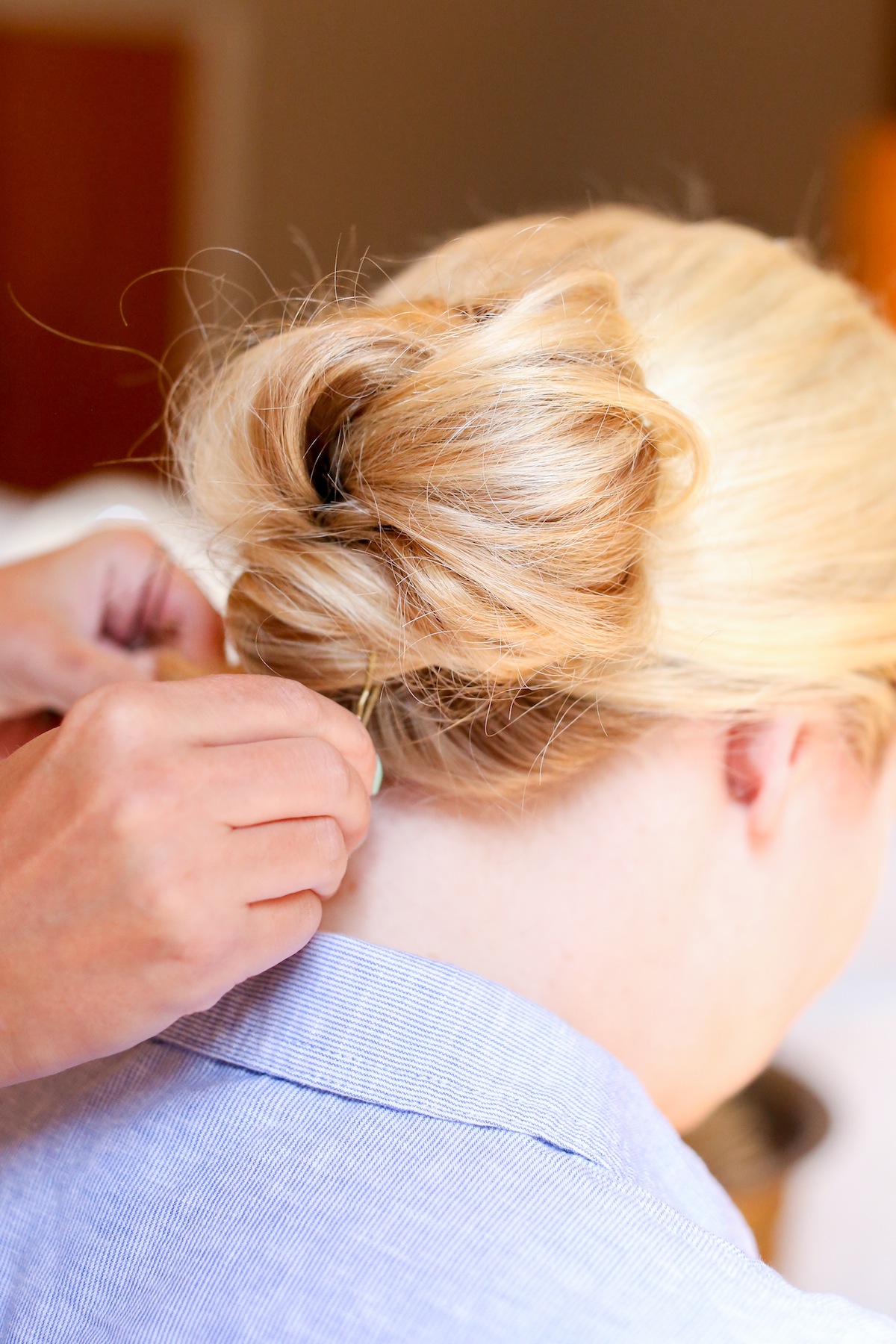 Take the bottom strands and wrap the ends around the base of the knot. Secure the loose ends and the top of the knot with bobby pins, and ta-da! You have a gorgeous up-do that's perfect for all your fancy fall festivities. 
Polished Ponytail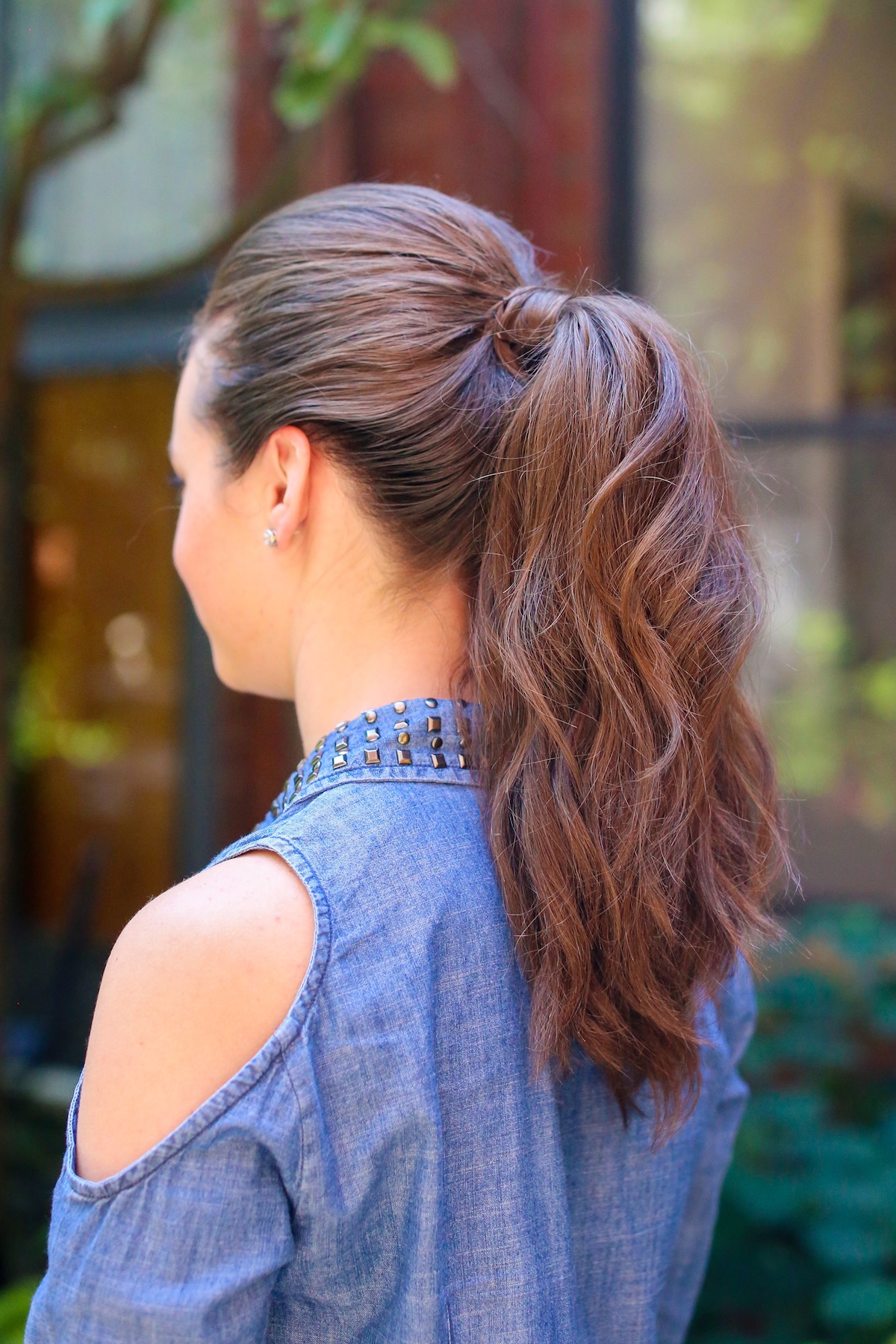 Katie of Little Black Blog
While we all love a traditional pony tail, sometimes you want to jazz it up a bit. We are obsessed with this elevated pony that's perfect for the office or a more dressed up fall fete!

Start by taking big strands of hair and curling them gently with a curling iron to add volume and texture.
To give your pony tail extra volume, tease the top section and puff up the top layer of hair. Secure with bobby pins and to give your hair a little extra poof!
Grab the bottom half of your hair, and comb through to make a high ponytail, while leaving the top strands separate.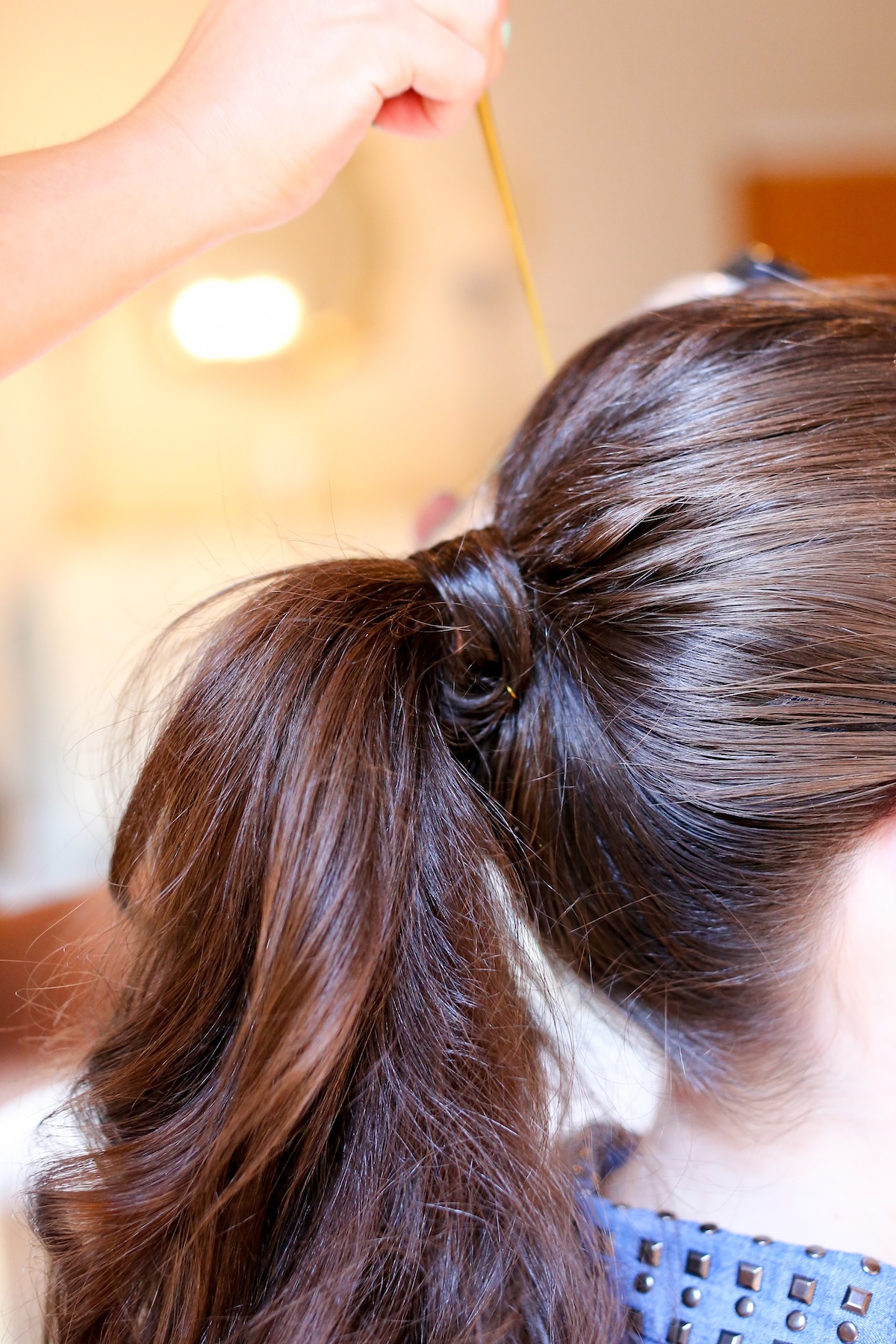 Take the top section of hair and wrap it around the ponytail you've just made. Secure the end strands with bobby pins and tame flyaway hairs with hairspray to keep your look sleek and polished!
Voluminous Braid Crown
Maya of Charmingly Styled and Wandeleur
We always love a pretty braid crown, and this fall we've seen stylish ladies becoming even more creative with theirs. We adore this braid look that makes even gals with super-fine hair look full and voluminous, without being too overly complicated.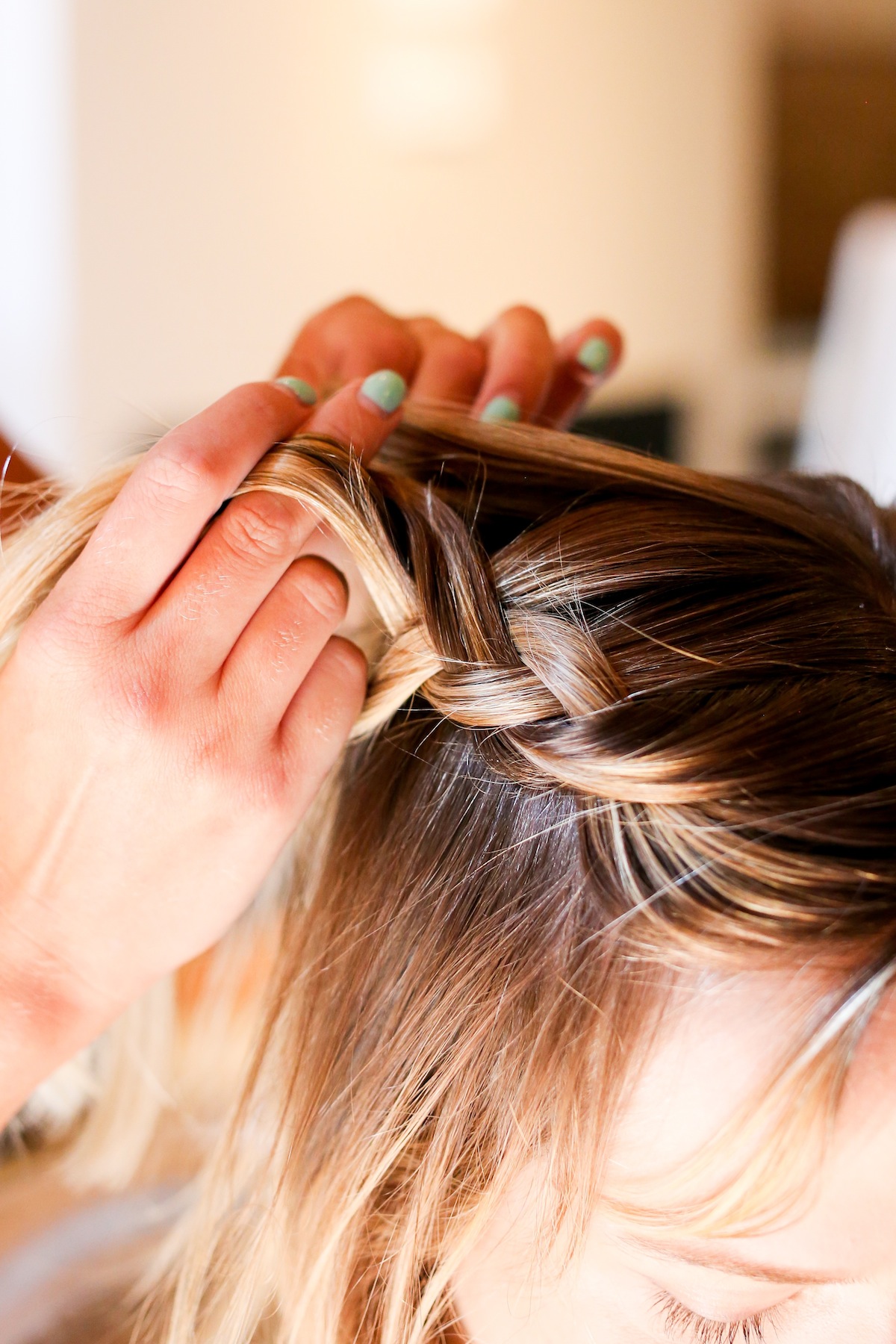 Start by french braiding the top section of hair from each side of your head. Move from the top of the head to the side and secure the bottom of the braid with a small elastic band. 
Once your braid is secured, use your hands to expand the sections of each portion of your braid to add volume and thickness to each side of your braid. 
Once you've completed both sides of your head, connect the braids together with an elastic band. To continue to add volume, take a curling iron to achieve loose curls. Polish with hairspray to keep your pretty new look in place for hours to come.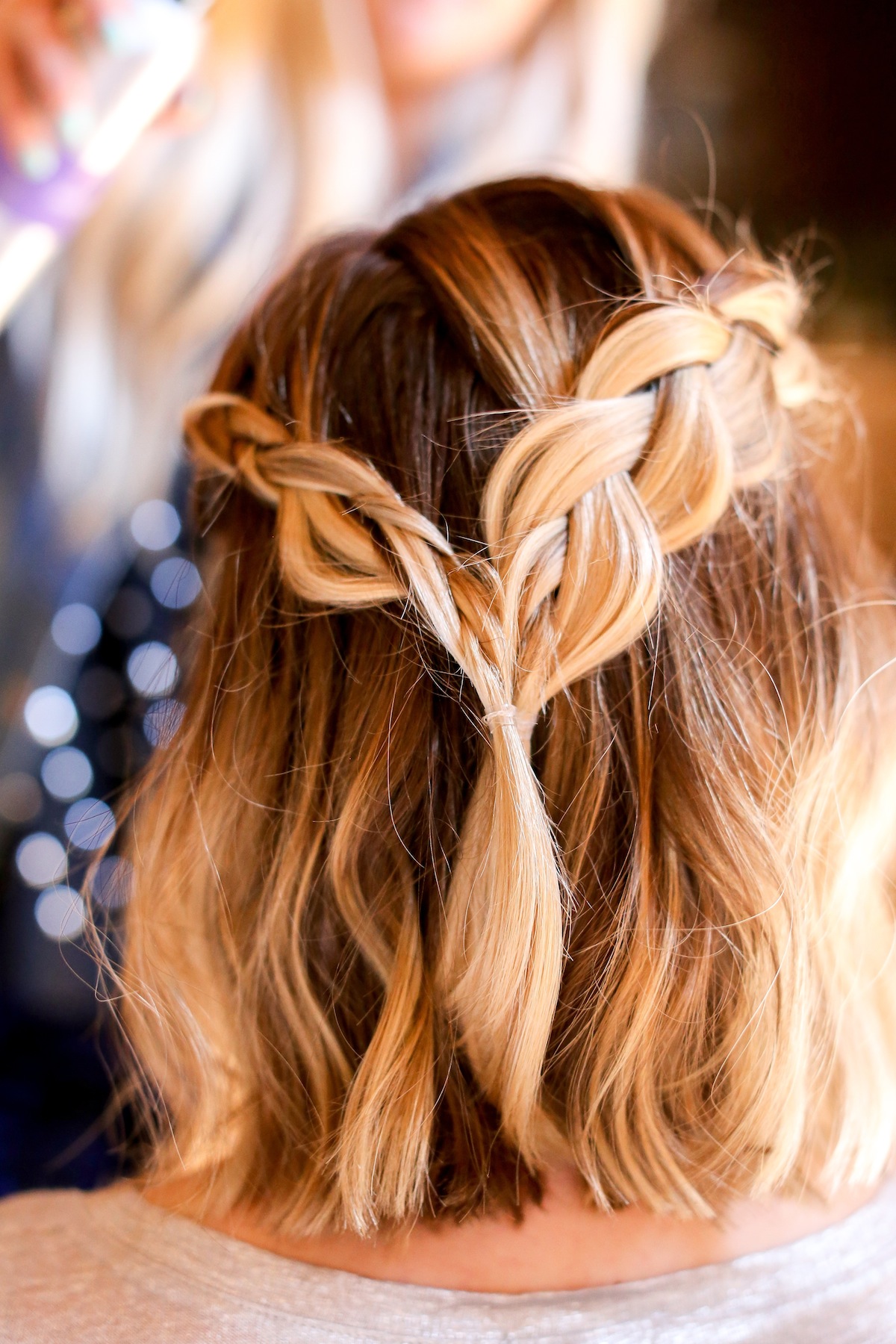 Have any other favorite looks for fall? Please share! We're always looking for ways to revamp our usual hair routine. And, if you're not super talented with hair styling like us – make sure to check out Blohaute if you're in the Chicago area!