Dulcet Creative — Visual Storytellers
Kayla & Amber are the visual storytellers behind Dulcet Creative. This creative duo helps small brands accomplish big dreams by telling their story in a unique way. They wear many different hats and have a hand in conceptualizing, styling and photographing every project. Each project is filled with emotion, authenticity and passion. Read on to see what keeps them inspired, motivated and learn the components of what makes an incredible story.
Who or what inspires you?
Inspiration is truly everywhere. It's in the little discoveries all day long that can be found in the midst of our mundane everyday lives, hidden right there, just waiting to be noticed. It's in allowing yourself the willingness to explore and fail. It's in travel and color, light and conversation. Little fire starters are everywhere just waiting to be sparked.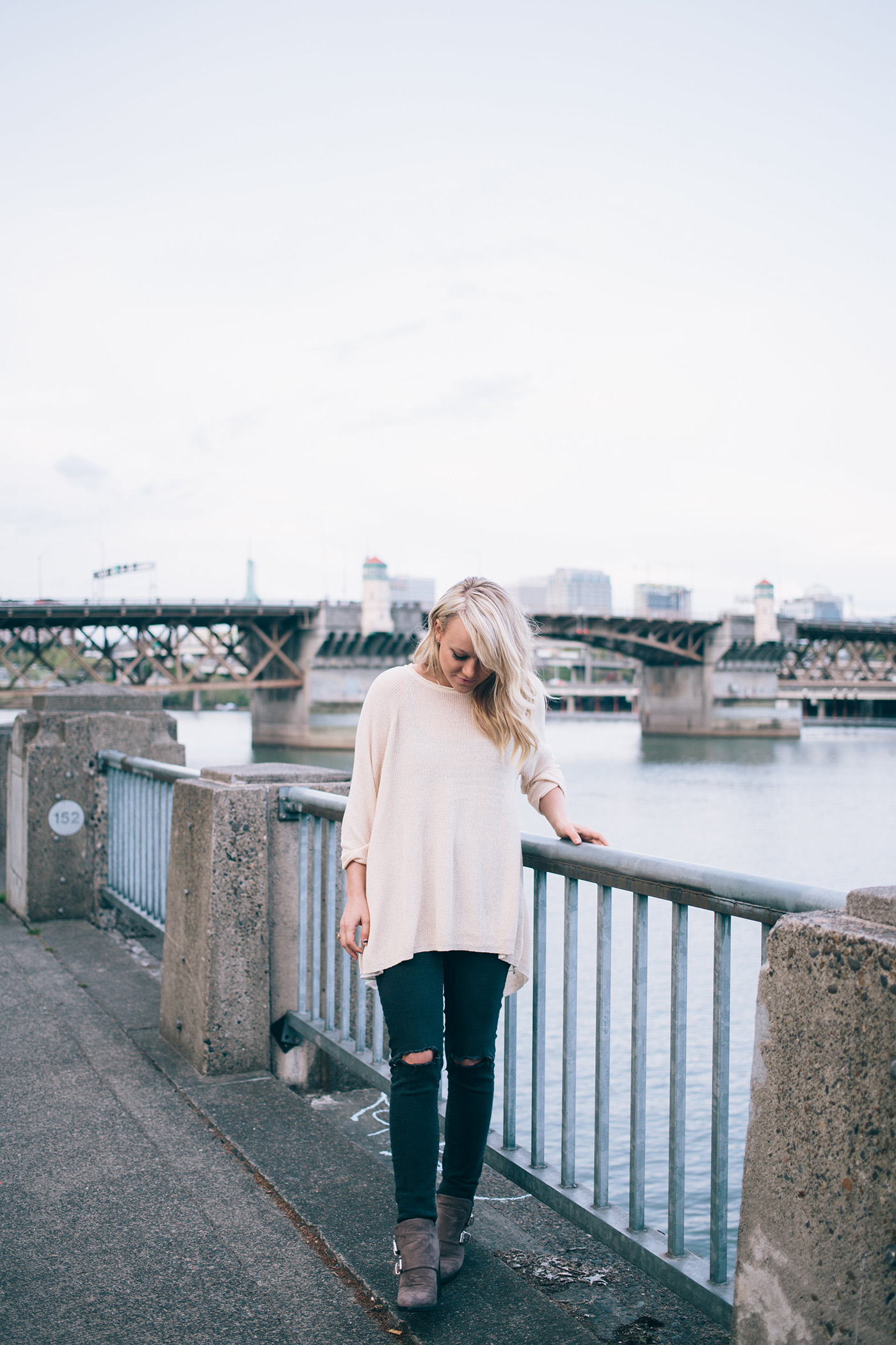 Of all the brands you've worked with, what project has been your favorite?
We worked on a three-day shoot with a company called Solly Baby Wrap. We worked with such a great team and came away feeling so inspired. We got this idea to make a seven-foot wall macramé for a backdrop for the shoot and we had so much fun sipping wine, watching love movies, talking and weaving away. It was one of those pinch yourself moments where you just can't help but ask "how is this my job?"
What is the most inspiring part of working together? What is the most challenging?
We have been friends for ten years and we have the benefit of knowing each other really well on our side. We know what helps fuel the other person, what keeps them motivated, what their strengths and weaknesses are and we work accordingly. Creativity is meant to be this communal building process and it's so wonderful to have someone to constantly bounce around ideas with. The most challenging part of working together is when our schedules don't allow us to meet up and talk in person for weeks on end. We need our time to recap, dream, talk, and sometimes not talk business and just hang out and be silly.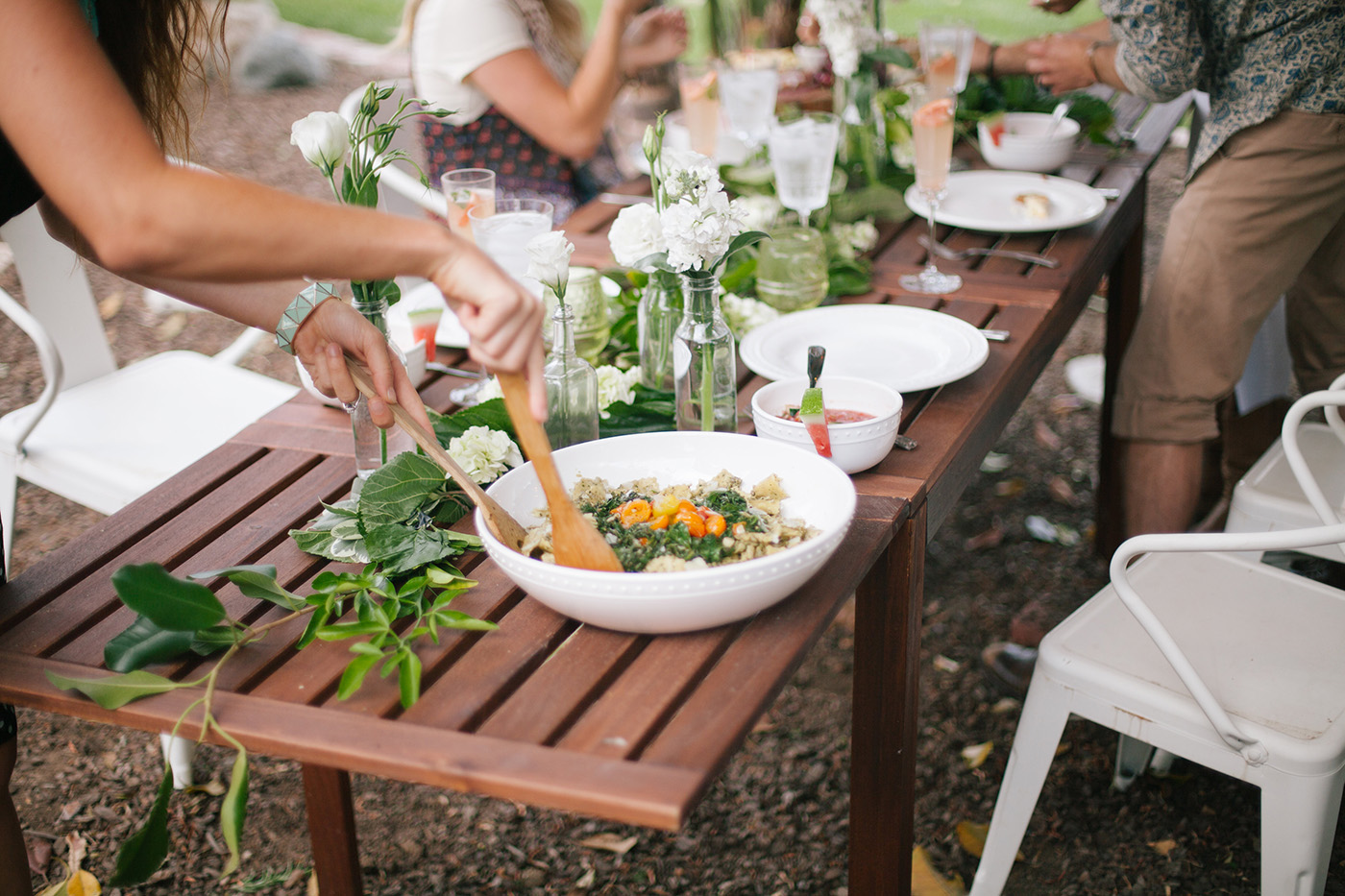 Who or what has influenced you the most creatively and how?
My husband. I've always been what I call a "shy" creative. I would have never dreamed of putting myself out there and making a living doing what I love without his support and encouragement. He's good at all the things that I am awful at like putting myself out there, commanding a crowd's attention, living with extreme passion, working hard at something even through the dry spells, being on time, experiencing everything with childlike vigor. I'm constantly inspired to better myself because of him and I'm so thankful for that.
How do you keep things original?
Everyone sees the world differently so I think it's the amount of thought, passion and vision that you pour into what you do that makes it your own. In a creative field, everything is borrowed from somewhere. When you allow yourself the humility to borrow inspiration from people and things that fuel your creativity and then use that as a jumping board for your own ideas, you are left with one hunk of inspiration just waiting for you to pour yourself into and make it your own.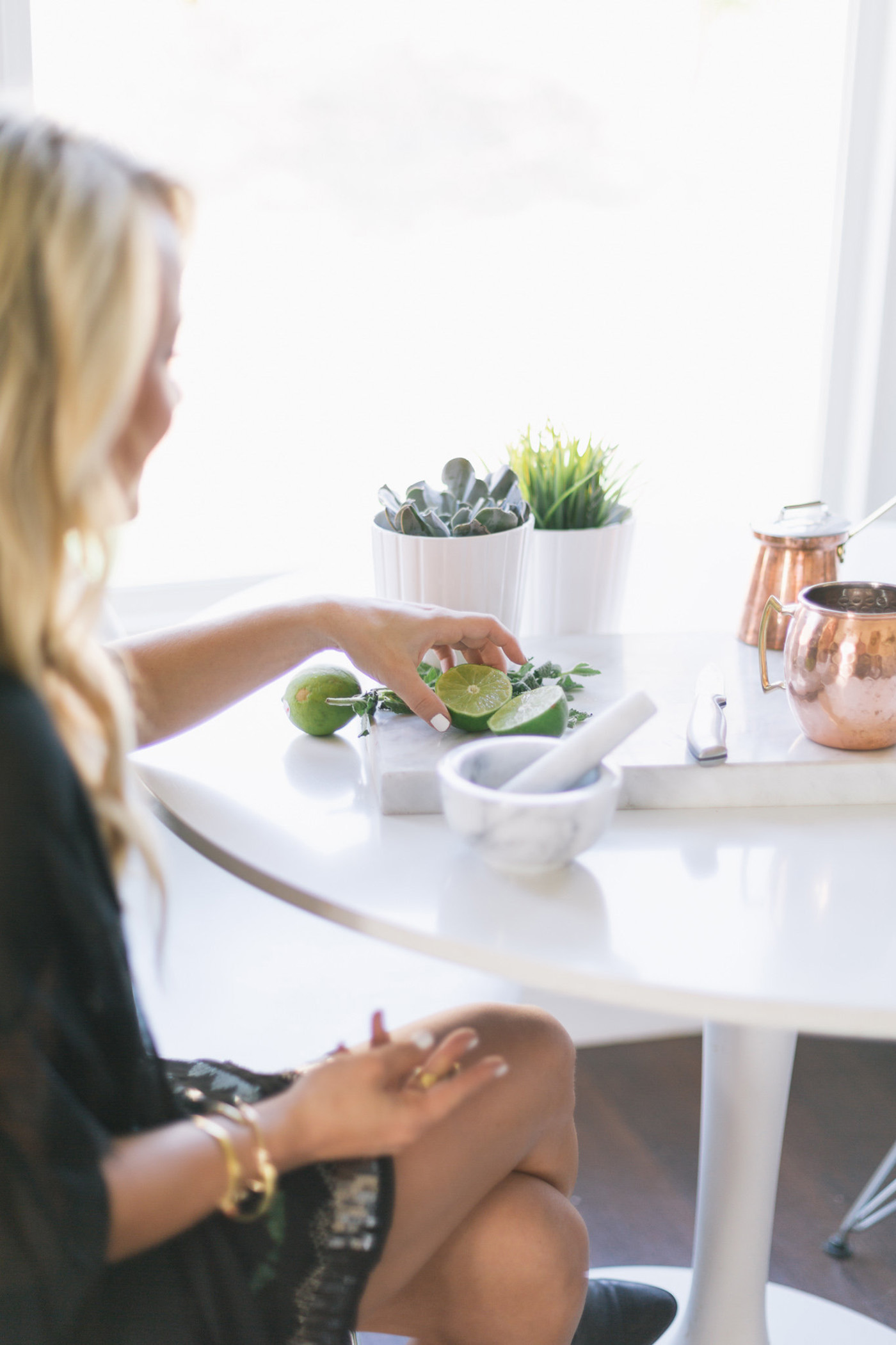 Where do you go for visual inspiration?
I think a lot of times people assume that our workdays are filled to the brim with creative activities but in reality, most of our hours are spent sitting in front of our computers responding to e-mails, coordinating shoots, skyping with clients etc. so it is really important that we make it a point to get out of our office and away from our screens. With visual influences becoming more and more digital, it is critical that we unplug and take a break from seeing the world through a screen. We are fueled visually through tangible things and experiences that require all of your senses to fully engage. Something as simple as flipping through a magazine at a coffee shop or taking in the scenery while we walk outside helps us stimulate visual concepts.
You do visual storytelling for a living. In your minds, what are the components of a great story?
For us, the most essential elements we need to tell a great story are authenticity, connection and emotion. Our ultimate goal when creating concepts is to set a scene where we can capture an authentic moment, to create an image that evokes a feeling or reminds the viewer of a memory of their own. Our desire is to use our photography and styling in a way that can create relatable scenes that people can feel connected to. Its not just about taking photos, it is about create moments.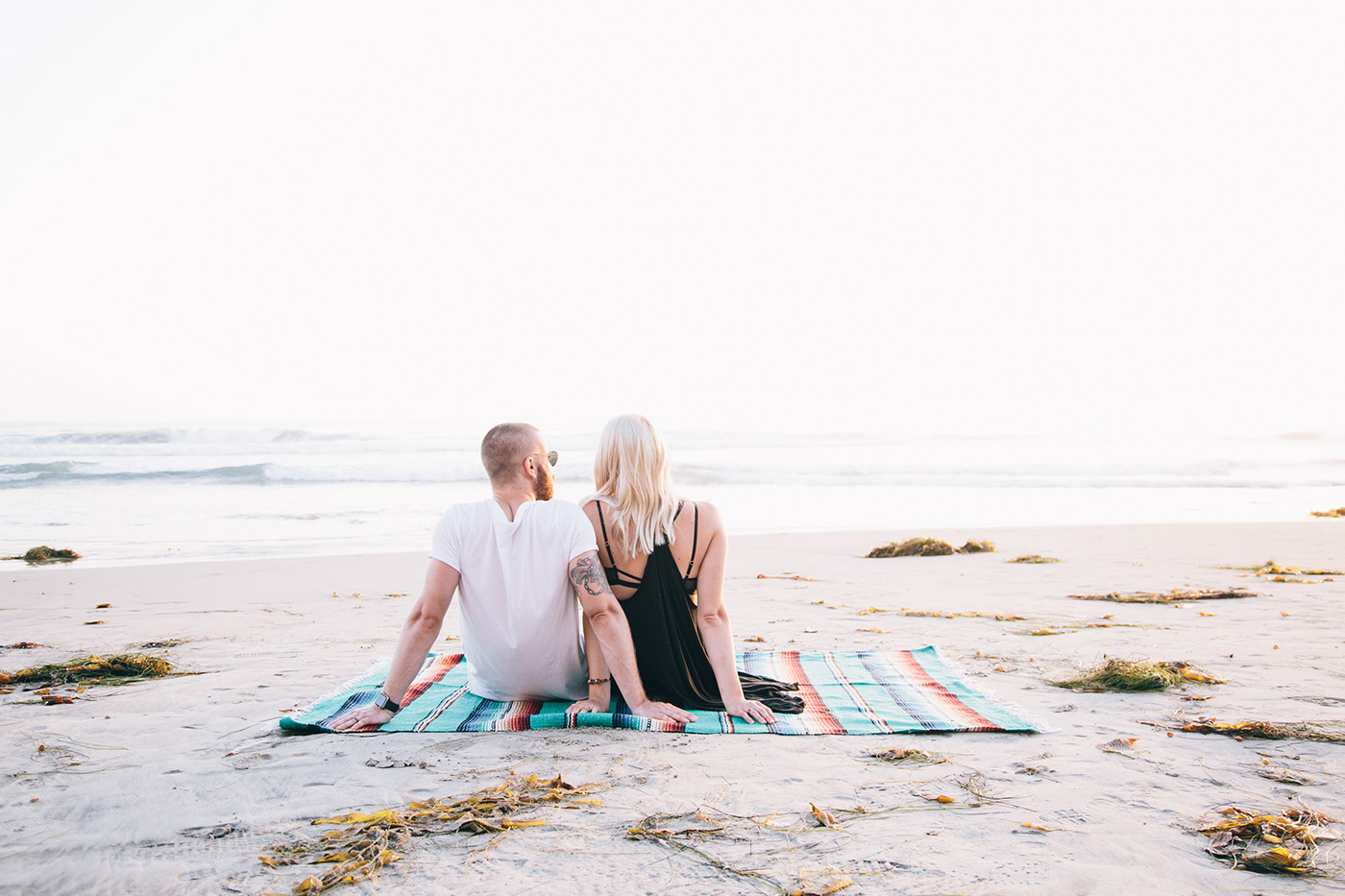 Explain your creative process.
Like most things, our creative process starts with a whole lot of brainstorming. We use each other as sounding boards bouncing ideas off of one another until something sticks. Then ensues a rollercoaster of emotion; the unavoidable teetering between confidence and insecurity where you debate for a few days whether your idea is completely on point or total crap. (Fellow creatives, you know the feeling!) Once we've settled on a concept, we build it like a puzzle piece by piece. We use idea mapping and mood boards to set the stage for the general structure of the project and then pull together a game plan of how we are going to execute it! Add in about twelve trips to your local craft store and voila!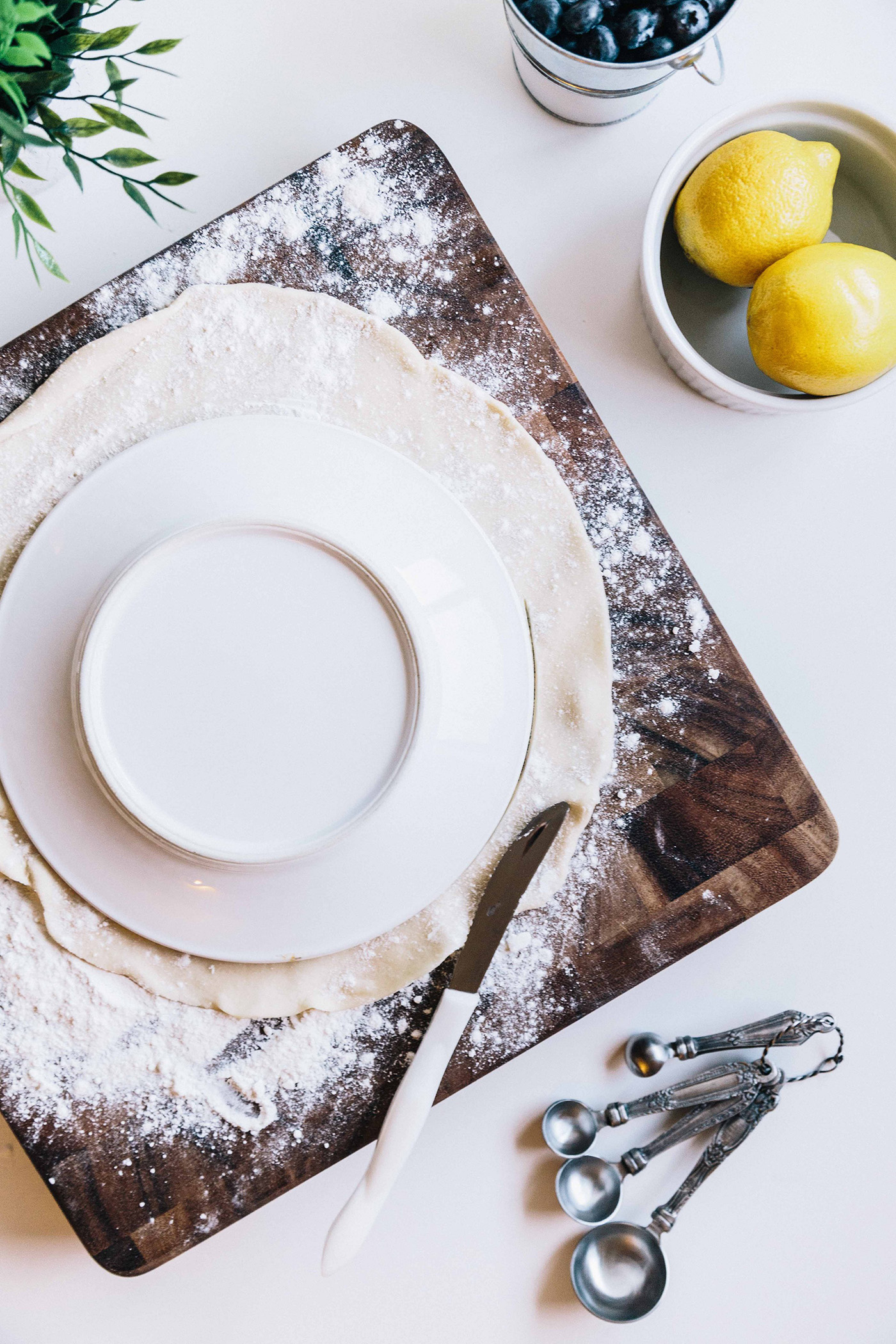 Beyond photography and styling, what are your other creative pursuits?
We are creative junkies. There are so many creative outlets that we love: weaving, watercolor, portrait drawing, sketching, videography, cooking, playing guitar or piano. You name it! The one thing we haven't tried though and would love to learn is calligraphy.
What drives you on a day to day basis?
The thing that drives us most is the deep love and passion we have for what we do. For years, we worked in job positions where we could not thrive creatively. We felt like we had settled for something less than our greater purpose and it was a discouraging place to be. Today we get to pursue something that we love so deeply and we never want to take that for granted. It didn't come without sacrifice from our husbands and family's so it is a privilege we treasure and do not take lightly. We owe so much to those who have sacrificed for us to make our dream into a reality and that is what drives us more than anything else.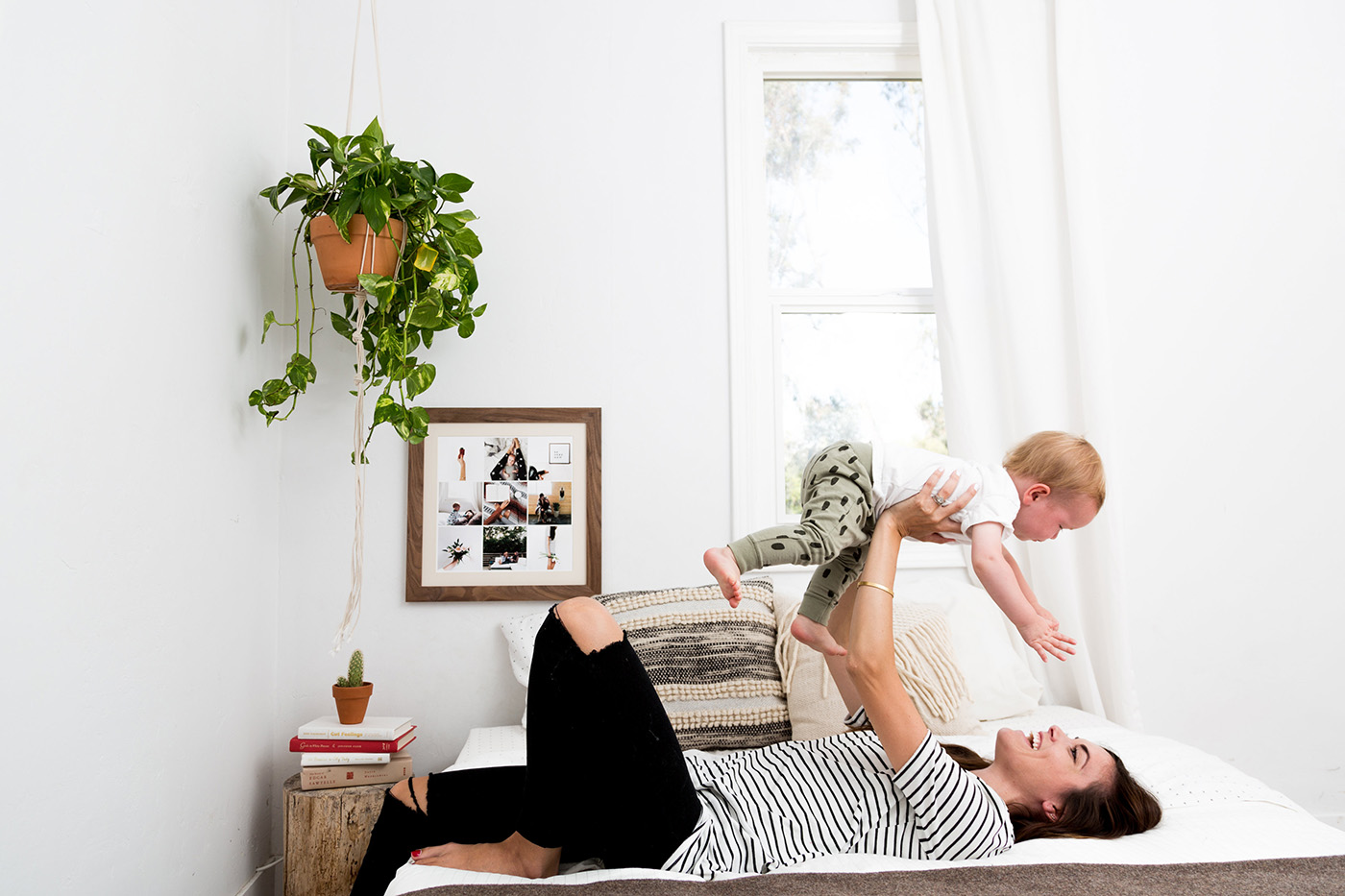 What does being creative mean to you?
To be creative is to allow your imagination to be unbridled. Creativity enables us to see old things with a fresh perspective. Creativity is the ability to make something out of nothing, which is so challenging when we are inhibited, fearful or insecure. For us, creativity is fearlessness, freedom and humble confidence.