DIY Watercolor Greeting Cards Perfect for Mother's Day
If you weren't already aware, Mother's Day is just around the corner (May 10th to be exact!) and if you haven't started thinking about the holiday, it's probably time to start! What we've learned over the years is moms most appreciate kind gestures and a thoughtful handwritten note. Gifts are great too, but words of gratitude and appreciation are the stuff that brings them to tears — happy tears of course! Thankfully cards are one of the easiest things to give and can be one of the most meaningful gifts when you fill it with kind words and love.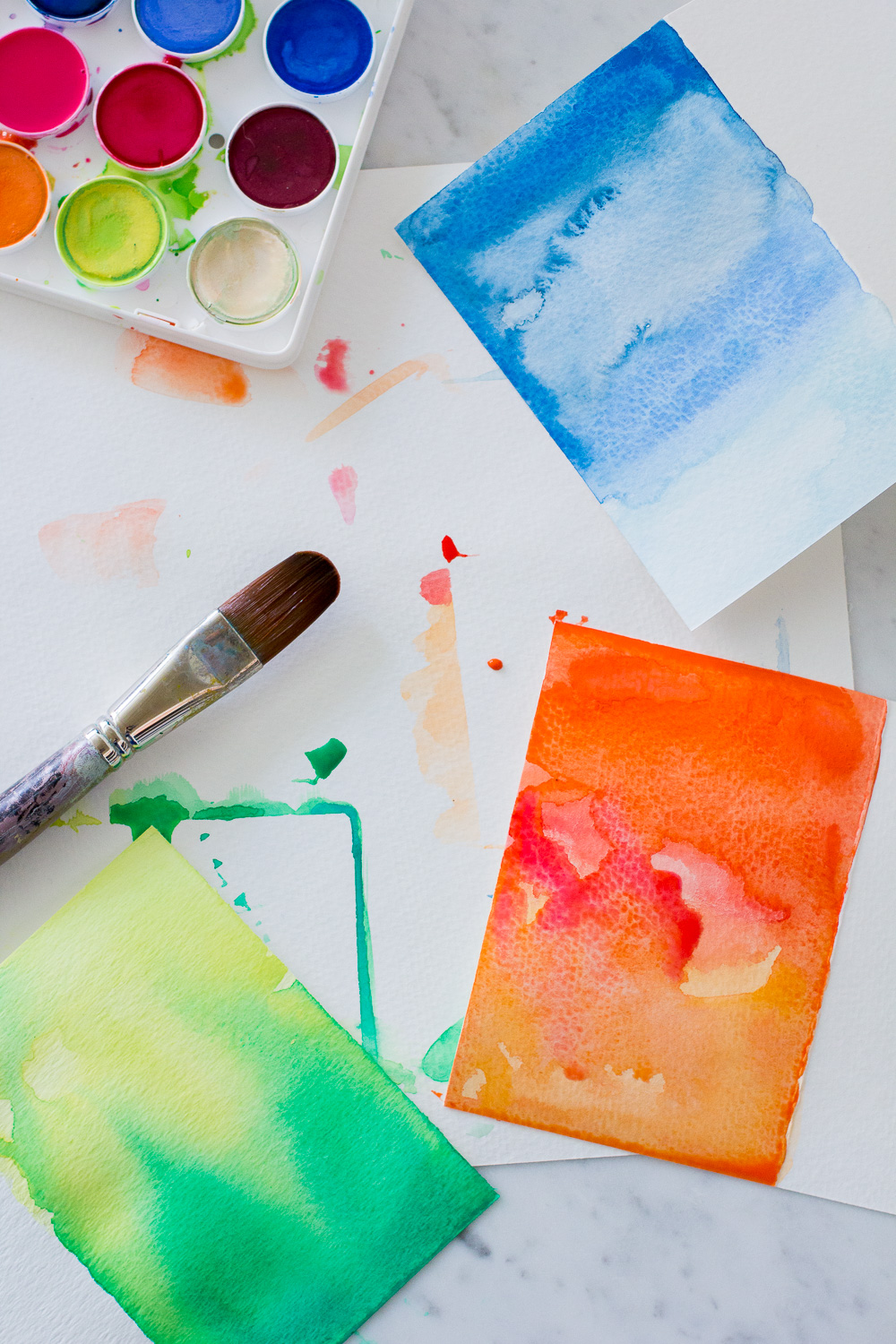 We love beautiful paper and cards, but they can get expensive so we decided to make some handmade notecards at home this year. These DIY watercolor greeting cards are incredibly easy to make and don't require any artistic skills. The best part, is that you can make a whole bunch and use them for thank you cards or everyday notecards!
Here's what you'll need:
1. Ruler

2. Watercolor Paper

3. Scissors

4. Paint Brushes

5. Watercolors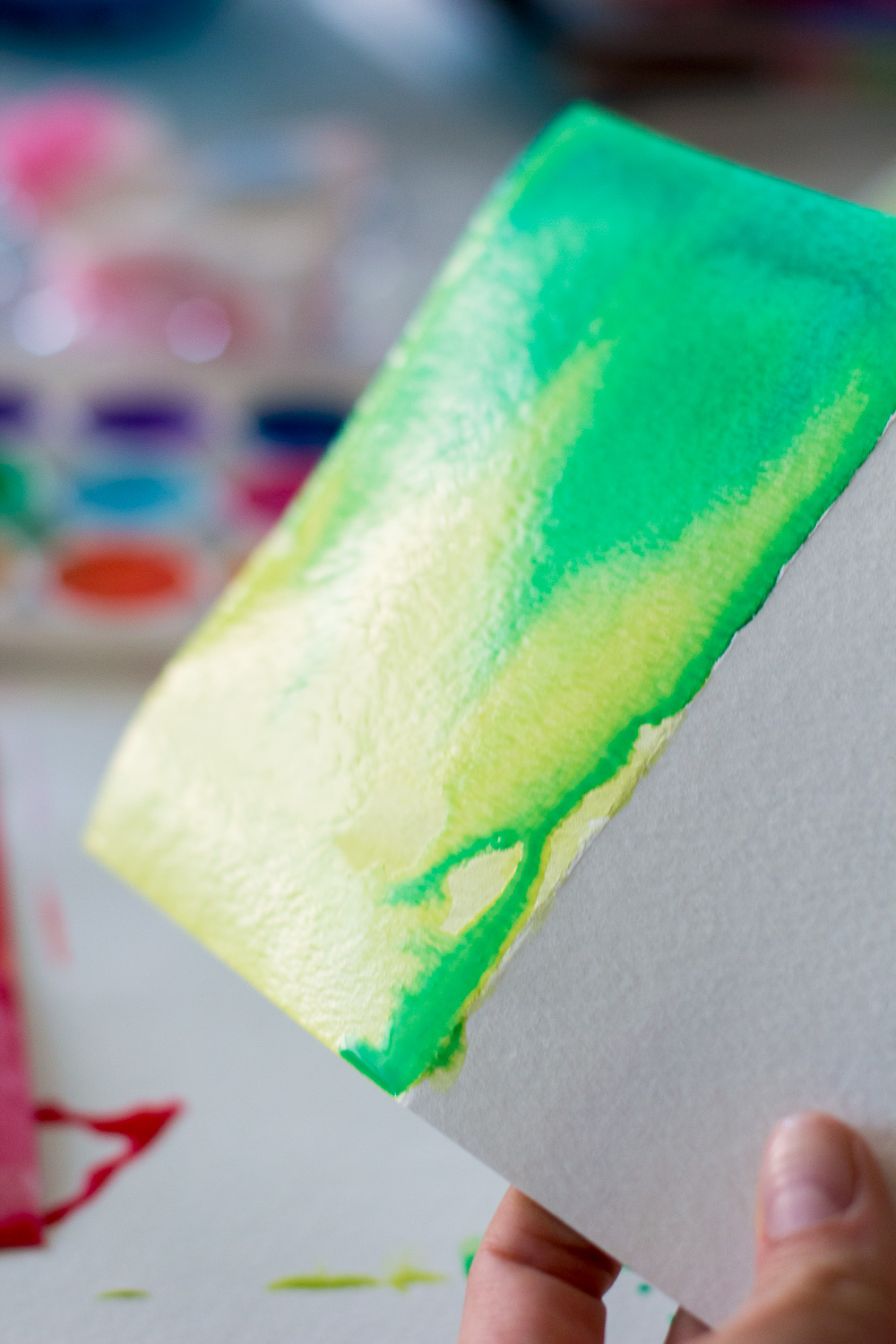 Decide what size you want you cards to be and use a ruler to layout the cards. Cut the cards out from the paper and carefully fold in half — watercolor paper is heavy and can be difficult to fold. We recommend drawing a line lightly with pencil, putting your ruler against it and folding over the ruler for a hard, crisp fold.
Unfold cards and paint your watercolors onto the front. We used two to three colors per card that would blend well together. Play with tilting your cards to create drips or add lots of water for a more blended look.
Let your cards dry completely before writing your note inside and sending!