How To Make A DIY Frame For Your Gallery Wall
If you're anything like us, we've got adventure on the brain. Here, there and everywhere are all places we'd love to travel to, and this mentality doesn't stop at decor, which is why maps are some of our favorite things to decorate with. 
To help in those decorating efforts, we've got a really easy DIY for you to tackle when you find a map worth hanging. The cost of frames can add up, and often times it's hard to find the exact size that you need, particularly when the frame is for a map. In this case your perfect solution is a DIY frame, which is guaranteed to make your decor even more special while bringing a unique twist to the room.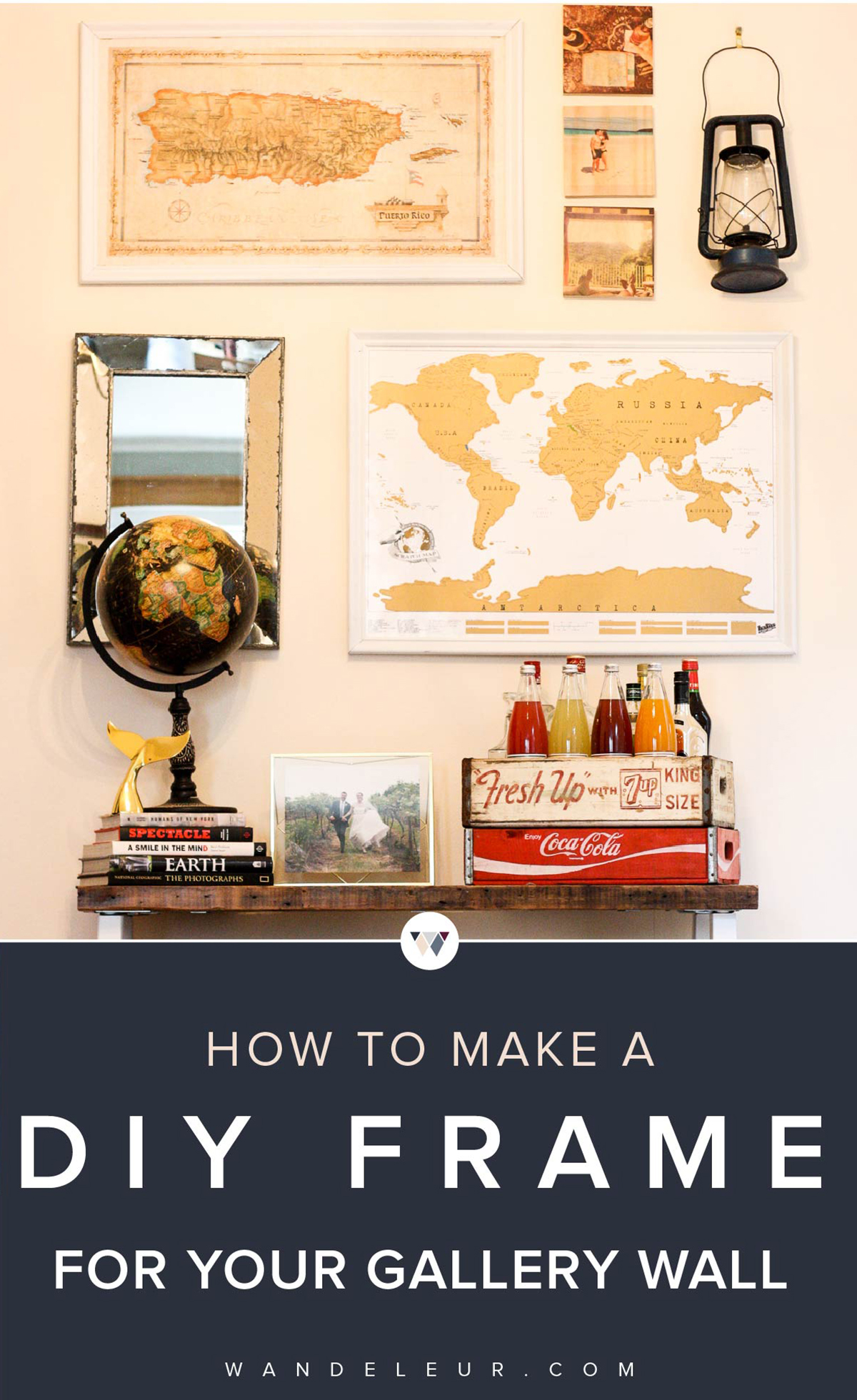 MATERIALS NEEDED
Quarter-inch thick plywood. Measure the map, and add the width of the trim to the exterior of the plywood to get the total measurements. 
4 panels of trim, cut to the length and width of the plywood. Make sure all cuts are 45 degree angles. 
Liquid Nails adhesive. (Or, any wood glue)
Paint
Metal hanging wire and two screws
Step 1
Lay the plywood flat and place the trim on top. Ensure that the trim fits the exterior of the plywood accurately.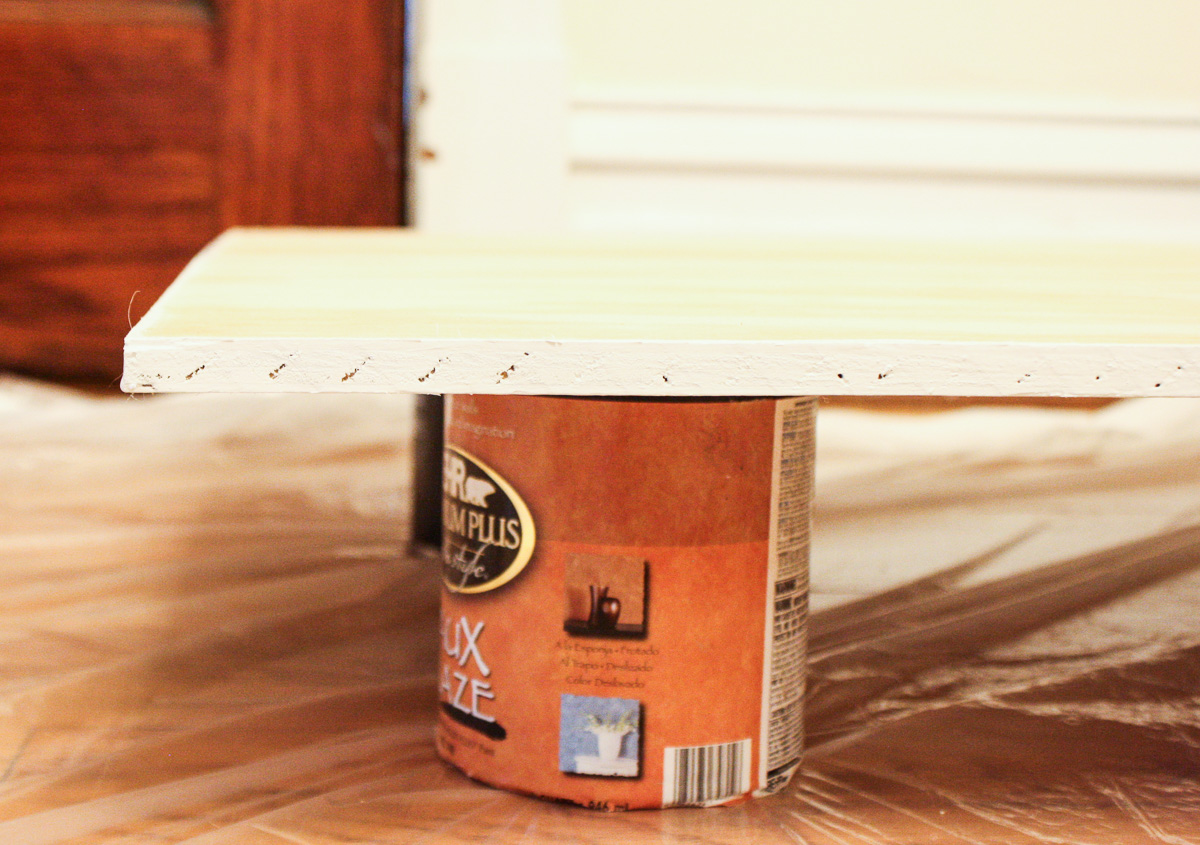 Step 2
Paint the exterior of the plywood and all trim. For ease of painting, it helps to sit the plywood on cans or an elevated surface.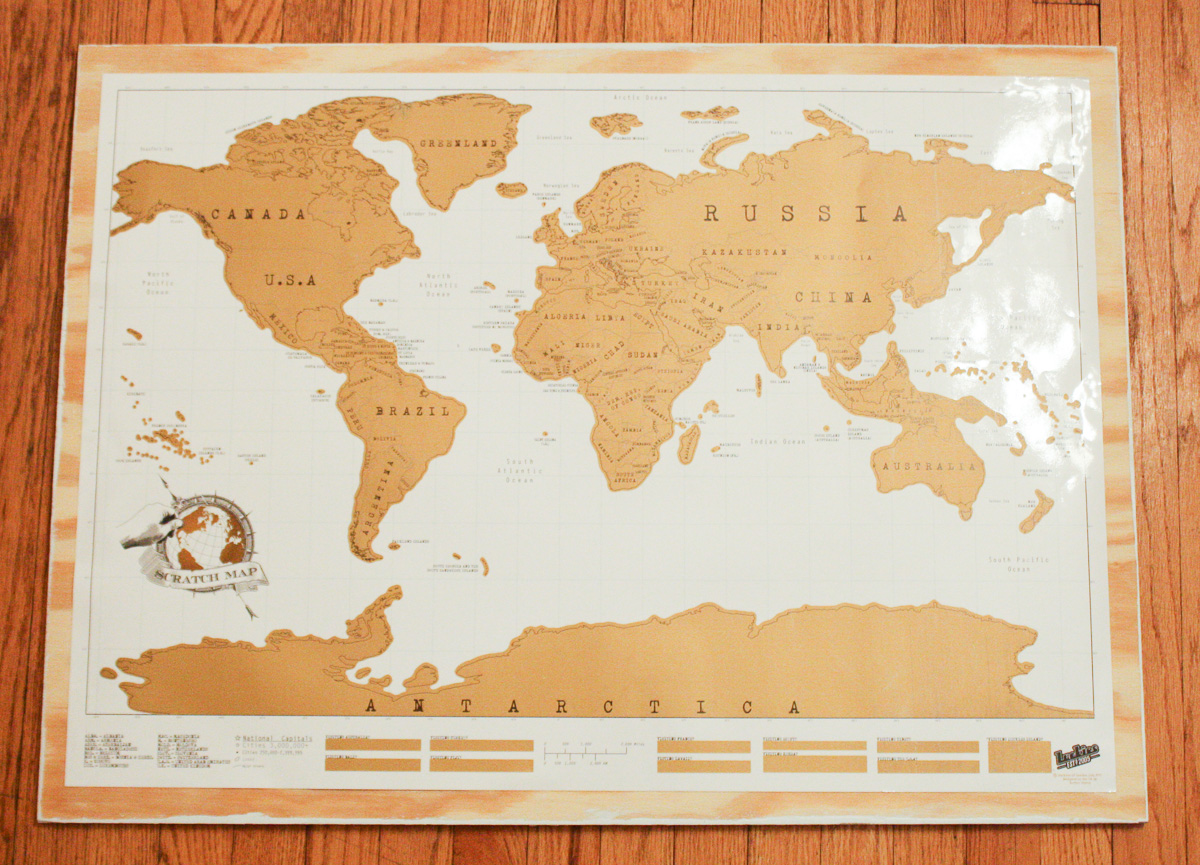 Step 3
Glue the map (or desired photo) directly onto the plywood. Make sure there are no air bubbles or loose pockets. 
Step 4
Apply a thin strip of Liquid Nails to each piece of trim. Lay trim flat onto the plywood on the exterior, making the frame. 
Step 5
Once dried, take the two screws and screw them into the back of the frame. Wrap the wire around the screws so that there is a way for the frame to be hung.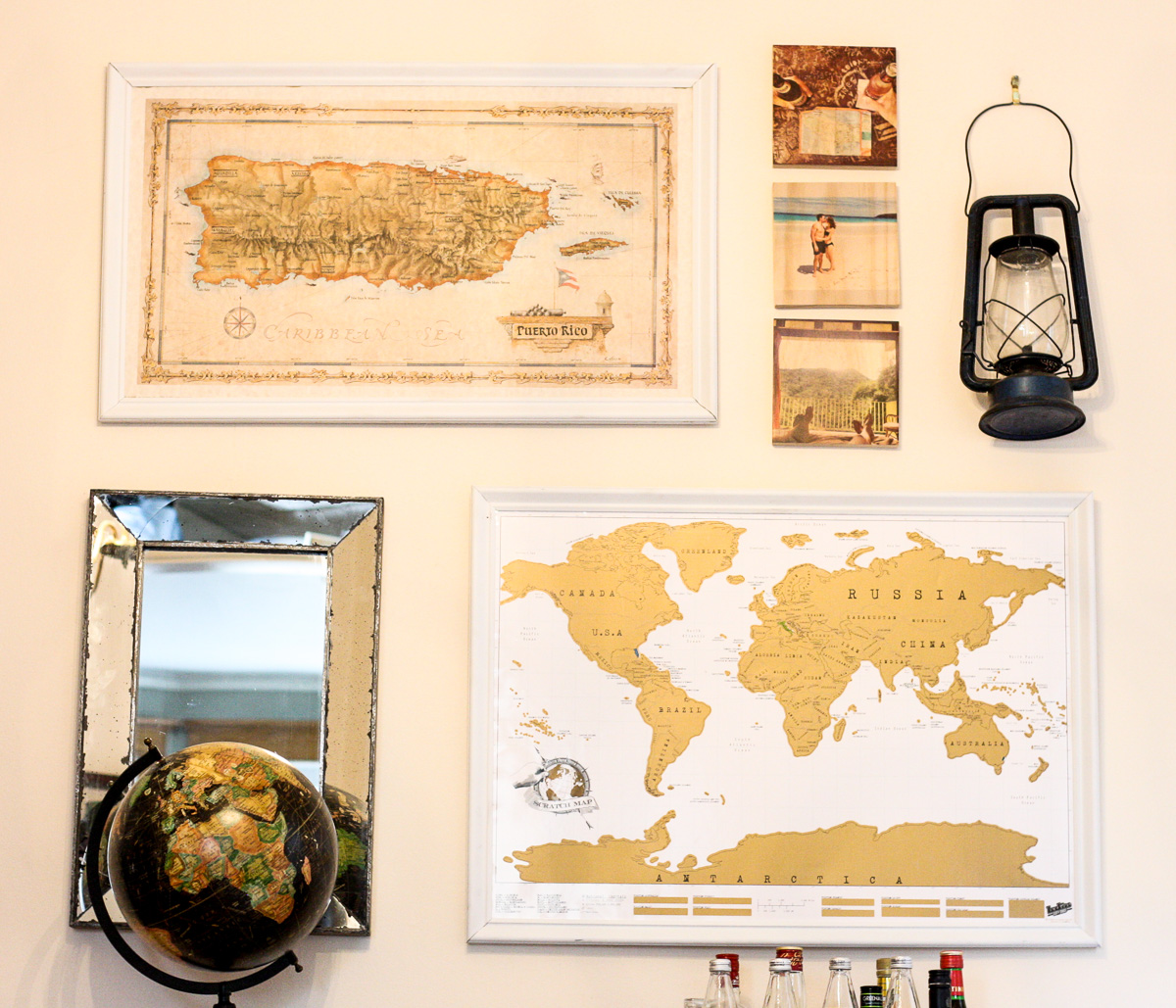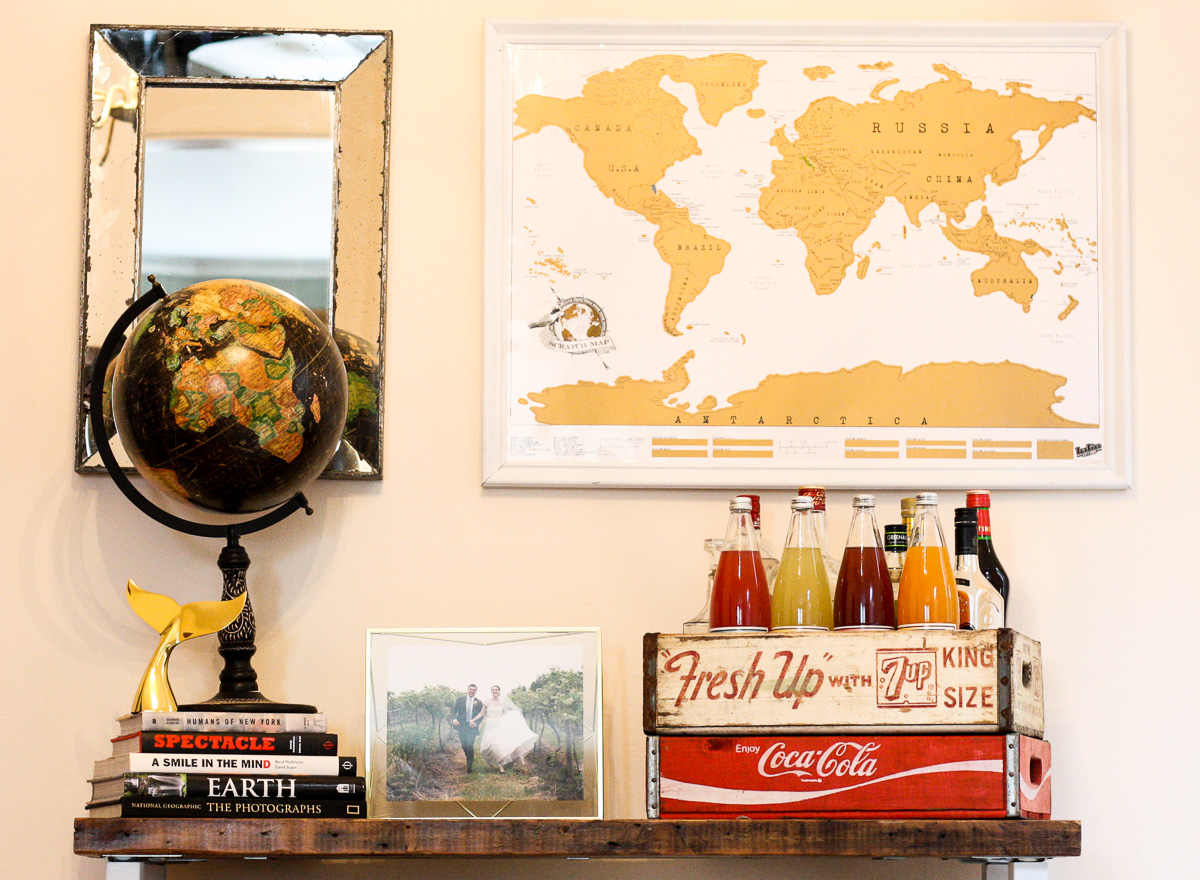 Step 6
Enjoy your new, beautiful frame!