DIY Faceted Gemstone Wall Art
We're always looking for ways to give our home a quick and inexpensive refresh when the summer months hit. And what's better than a serious dose of color on your walls? Something as simple as changing the artwork can give your home a totally new and fresh feel, even when the changes were minimal.
We're loving this tutorial for simple and bold faceted gemstone wall art! It's easy enough and doesn't require much artistic skill and no more supplies than our DIY watercolor greeting cards. Depending on your color preference or the colors in your home, select a color palette that you like and pull out your supplies.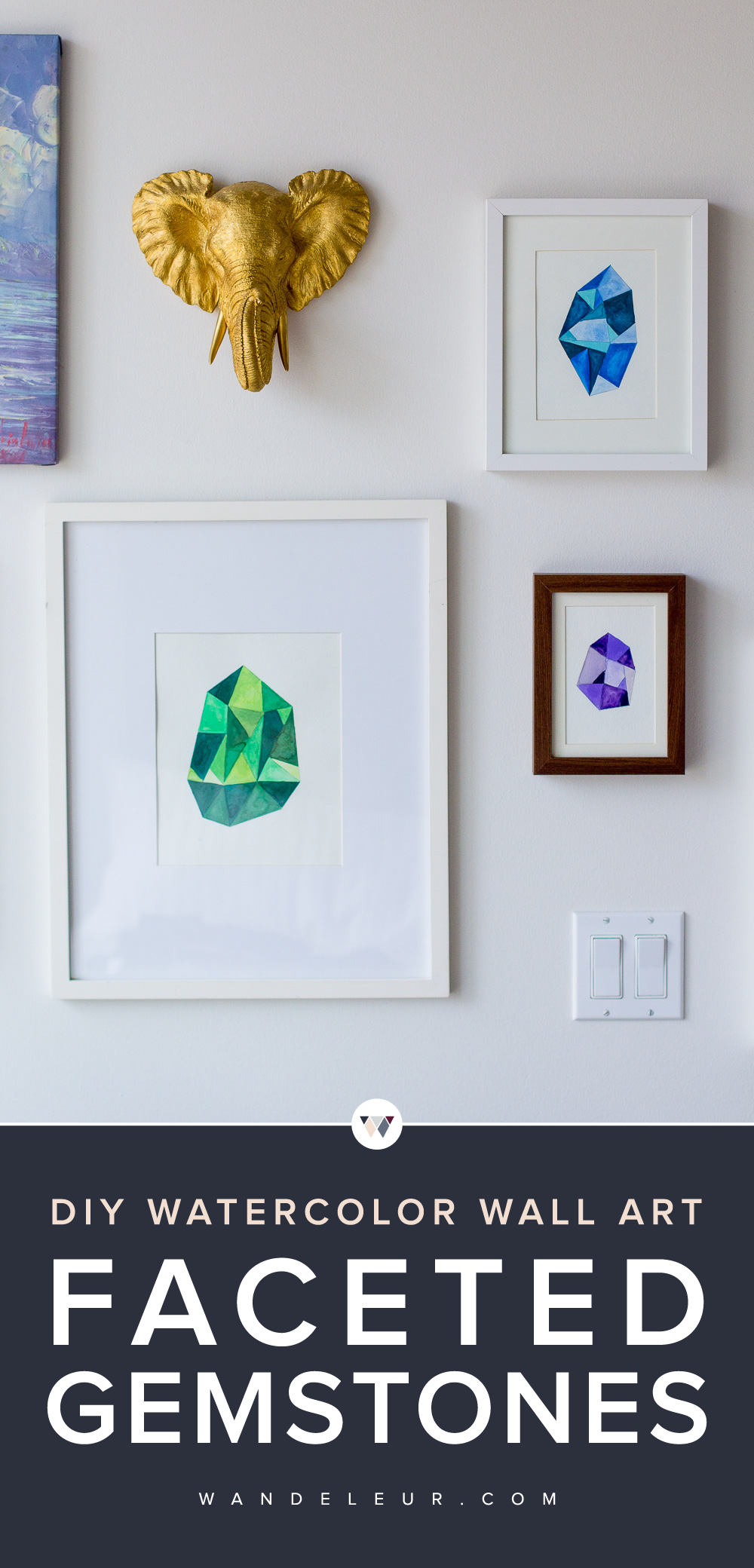 1. Decide what size wall art you want to make. We measured the mattes on frames we already owned and sized our prints to fit that space. Use a ruler to make sure you get square angles and straight lines.
2. After you've cut them out, you'll need to draw your gemstone template with pencil. Don't fret about this part — there's no right or wrong! Just make an outline of the whole shape and then create the lines in the middle. If you're worried, practice a little template on some sketch paper to see what you like. Use your ruler here to get crisp, straight lines!
3. Time to paint! Start with one color and paint a few areas that color. Before you move onto the next one, let it dry completely to avoid the paint from running from one section into the next. Continue to paint a few sections, making sure that no two sections that touch are painted the same color. To do this, mix in black or white for different shades or water a color down for a different color.
4. After they've dried completely, add them to your frames and hang and enjoy the newly added color in your home!