Discover Crater Lake in Oregon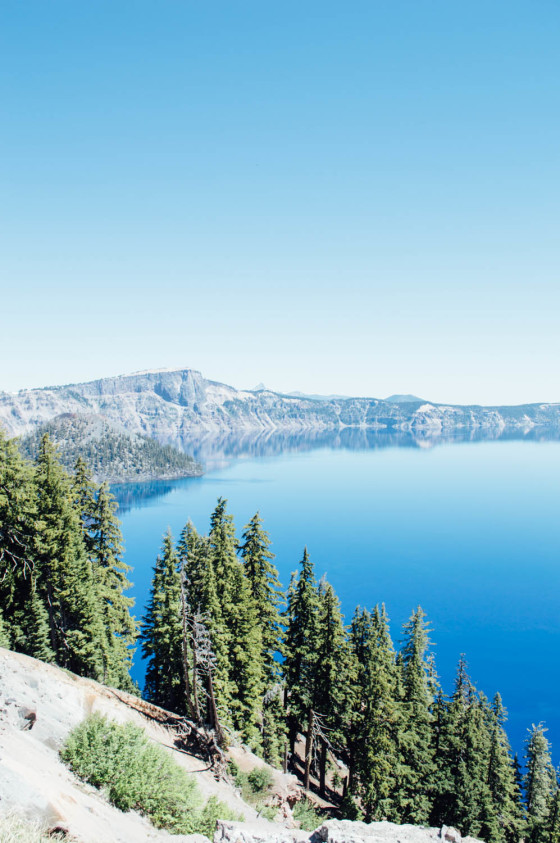 Few previous-posts-clicks back Maya shared her adventurous and relaxed Weekend Oregon Road Trip to inspire you to discover the Beaver State, which abounds with diverse nature, deep green forests, mountains, lakes and more!  I couldn't help myself but add one more spot to your Oregon travel itinerary as well: the beautiful Crater Lake.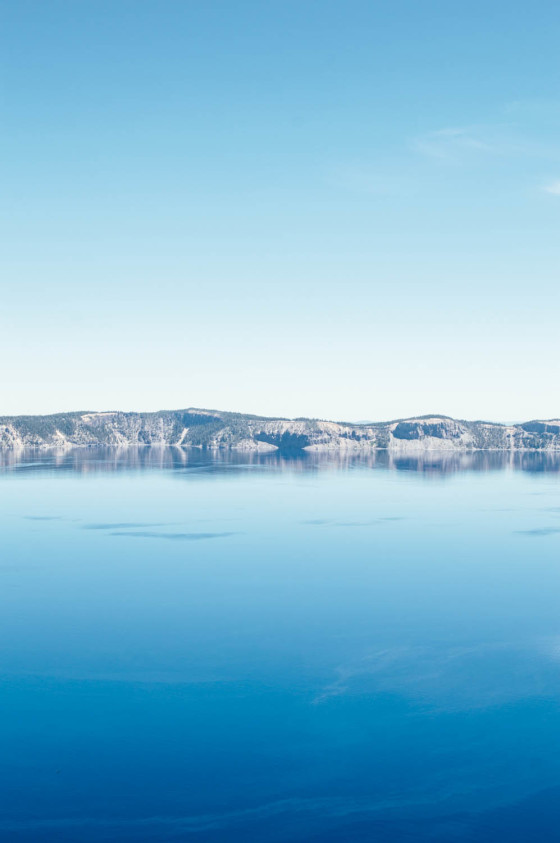 Back in 2014 my husband and I made a drive from San Francisco to Portland since Portland is on everyone's must-visit-list. we jumped into the car, turned on some tunes (this Spotify playlist is a good one!), and drifted away northwards. Some of our friends have done the journey before and couldn't calm themselves when remembering Crater Lake. Needless to say, we were on our way….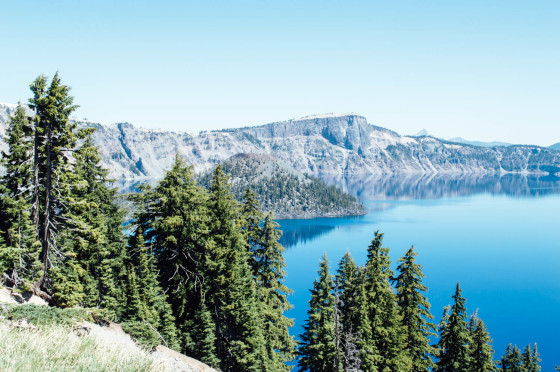 And what can I say? Everything they said was true! It was one of those places where words can't do justice in describing how beautiful something is. I was truly speechless and even now I can't think of a single appropriate metaphor, so these pictures will have to do the trick. 
Imagine clear and crisp blue water, captured in an enormous, thousand year old volcano crater, surrounded by proud standing evergreens. Although it was summer, there was still snow on the drive, but you could easy check out the main viewpoint, hike around, have a picnic, and soak in the beauty of Crater Lake.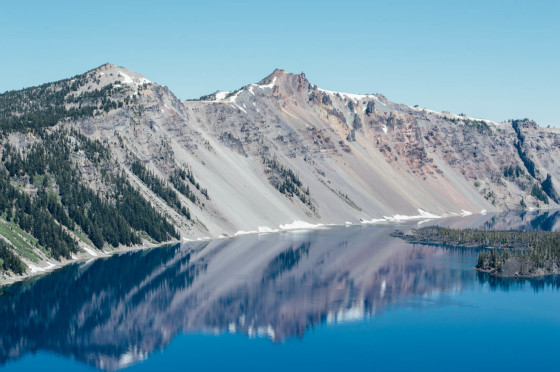 And for the brave ones – yes, you can even swim in the lake!  First you just have to conquer a very steep 45-minutes hike and then dip into the freezing cold water. (And in case you were wondering, no, we didn't see any swimmers that day!) Instead of swimming, we spent about two hours walking and sitting around, taking pictures, and driving to other viewpoints and waterfalls.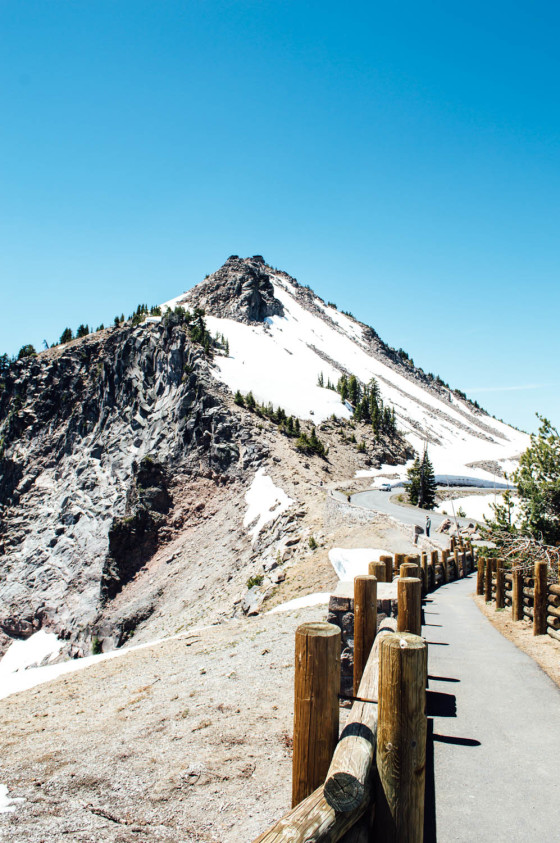 It took us almost 7 hours to drive from San Fransisco to Crater Lake, so we arrived late in the evening and stayed overnight before our expedition next day. There are only a few options around the Crater Lake for lodging, so try to book in advance as some places are expensive, or book quickly. Luckily one motel still had a room when we visited – a very cute, historic B&B, Prospect Historic Motel, about 20 min away from Crater Lake.
The motel was cute, charming and reasonably priced, which was perfect for us.  If you are on a budget try definitely Jo's Motel or Union Creek Resort – both are super nice and have great Yelp reviews. Union Creek was booked out when we visited, but would have been my first choice since they're in the middle of the woods and you can rent cute, small cottages.
In the morning, we fueled our hungry bellies with breakfast at Beckie's at Union Creek Resort – a rustic restaurant with pretty good food and a beautiful cabin interior. We strolled the windy paths through the forest around Union Creek for a while, all the way to the wild river before we drove up to Crater Lake.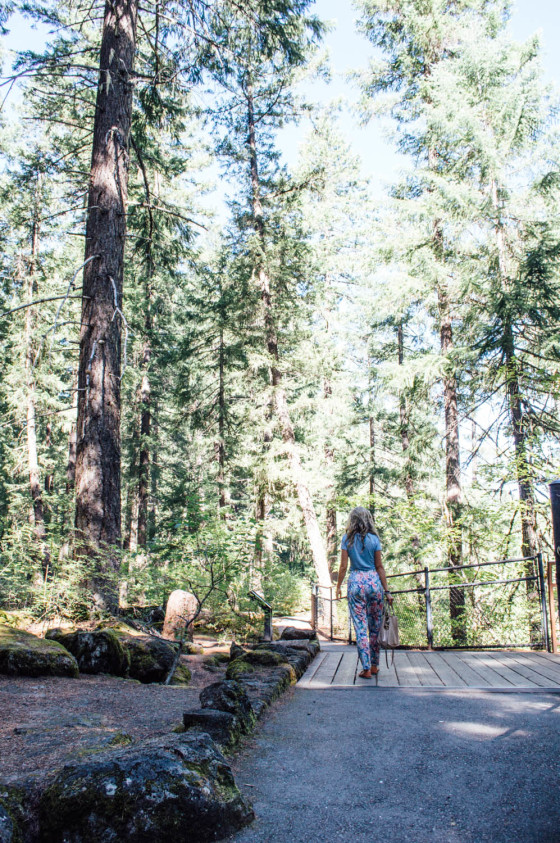 So, was I was able to convince you to take a trip to Crater Lake? If you find yourself planning a trip to Oregon, add this natural wonder on your itinerary –  you won't regret it! And don't forget to send us a digital postcard by tagging us on Instagram at @Wandeleur too!