A Must-See, Must-Do City Guide for Charleston, SC
If you are in the market for a charming and quaint destination, look no further! Charleston is the perfect weekend getaway—full of history, beautiful weather and delicious food.
The summer months have extreme cases of humidity, but guaranteed amounts of sunshine and al fresco dining make it all worth it (just make sure to pack cool and comfortable attire!). Erin Phillips of See Happiness Through is sharing her list of recommended sites to check out on your next trip to Charleston—a truly enchanting city!
Waterfront Park
A twelve-acre park along the Cooper River is lined with benches and palm trees, offering the most scenic views of the Charleston harbor. A great spot to check out sailboats cruising in and out of the harbor as well as two large fountains to splash around in, especially with temps rising well into the 90s!
Charleston Harbor Tours
A picturesque 90-minute boat ride, where you'll see over 75 historical landmarks and points of interest—most famous being Fort Sumter. Don't worry, if the humidity is unbearable, each boat offers air-conditioned seating down below.
Haunted Jail Tour
A private tour of the Old City Jail, which boarded some of Charleston's most infamous criminals and Civil War prisoners. Rumored that past visitors have actually seen objects move and doors slamming—an eerie and thrilling experience!
City Market
After our weekend getaway, I now understand why Charleston's city market is referred to as the "cultural heart" of the city. One of the nation's oldest public markets, where local vendors set up shops full of authentic and vibrant treasures. We spent an entire morning roaming the market, coffee and warm, chocolate croissant in hand!
White Point Gardens
Public garden that runs along the river and offers paved bike paths, military statues and green areas to lay a blanket down and enjoy a picnic. Highly recommend renting a bicycle from the Bicycle Shoppe and cruising the streets lined with large, Victorian homes—each offering their own dose of beauty and appeal.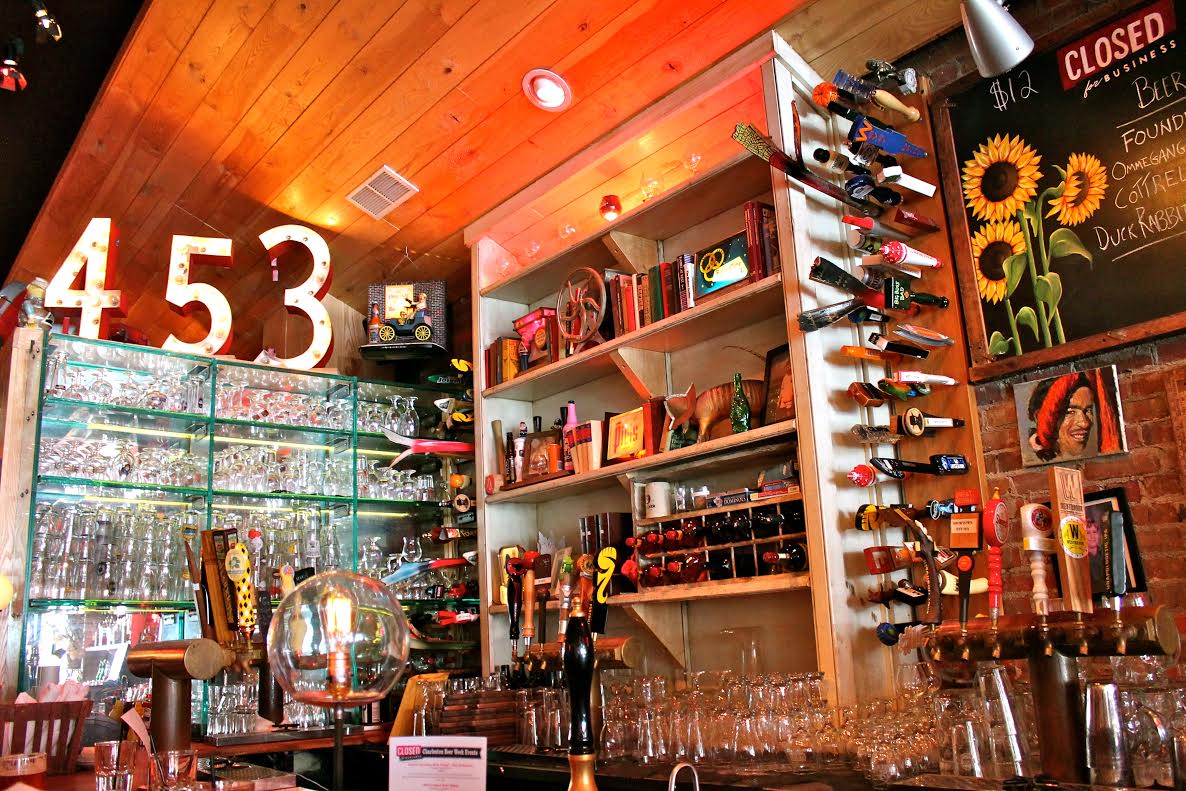 Leisurely Stroll down King Street
To put it simply, King Street is where the shopping is at. Cut into three distinctive districts—the Upper King Street Design and Dining District, the King Street Fashion District and the Lower King Street Antiques District. Not only is King Street inundated with worthwhile boutiques/galleries/shops, but also the taverns and pubs will give you a run for your money.
Fine Dining
By a landslide, some of the best food I have ever had (says a lot coming from a true and tried Chicago foodie!). Since we made a dedicated effort to try as many recommended restaurants as we could, it only feels right to leave a must-try list for all of you:
Husk: The pig ear lettuce wraps are a must
O'Hara and Flynn Wine Bar: Live acoustic music every weekend night
Hominy Grill: The breakfast biscuits are out of this world
Cru Café: A hidden gem—located conveniently on Motley Street
Rarebit Café: A vintage-inspired diner with incredible black and white photography on the walls
Closed for Business: If you are a craft beer drinker, definitely worth a visit
While we covered a lot of ground during our Charleston getaway, there is still plenty we need to do and see on our next planned visit! Tell us what we missed in the comments below.
---
About The Author: Erin Phillips is a Chicago-based lifestyle blogger with a focus on fashion, home décor and travel. On See Happiness Through, you can find personal style posts as well as her latest travel adventures and home style updates.