Champagne Color Study
We're excited to introduce another new series to Wandeleur – our monthly color study featuring the talented blogger and writer, Erin of Color Me Styled! While we adore all colors, there are  a few of our favorites that evoke certain feeling and memories – and Erin has been kind enough to share a few of hers. See her first post on champagne, and share your favorite champagne pictures using #WandeleurSpark on Instagram!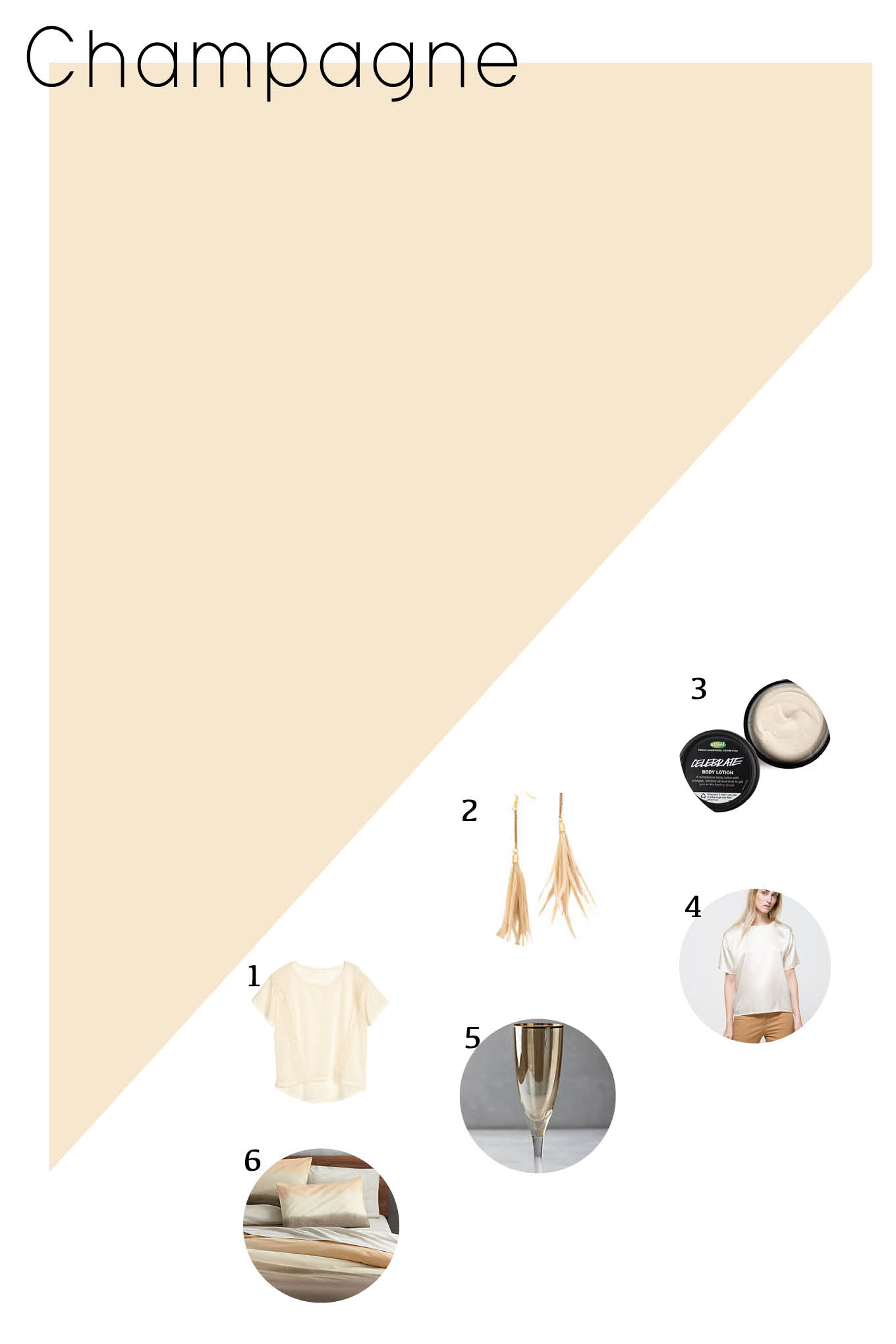 Champagne isn't just a delightfully bubbly drink, it is a color.
The straw hues stir up comfortable, warm and inviting feelings and golden hued memories of celebrations past. Thinking of the color champagne; vintage photos flash in my mind's eye. The photos with a little burn out on the edges. It isn't entirely clear if these images are actual photos from my past just my imagination filling in the blanks. Either way there are groups of people gathered and the photographer selected this moment as important to document. Recently 30 people gathered to celebrate a couple expecting their first child. The group was of both life-long and new close friends. Everyone had a phone in their pocket and a few even had digital cameras on hand. But only a few photos were taken and of those two were of the food and decor and the others were wide shots of the group. Ignoring the fact that the photos are or would have been digital there are no photos of people smiling into the camera. My memory of the event is clear and joyful but champagne hues won't flash across still life images years from now. A group of three, four, five, six friends or relatives are chatting in kitchens and living rooms but their gathering is captured by an outsider. The group doesn't make a kick line or get into position they only turn, smile and then return to their conversation. Maybe it is the vintage tones that those groups wore that brings the champagne hues to mind. Maybe it is something else. But either way the creams and yellows and straws of champagne are present.
Champagne is also a late afternoon sun. The warmth of the rays covering us from head to toe for half an hour before the sun sets further and the chill settles in. Champagne is the perfume in bottle. And the spritz of perfume in the air. Champagne is light and airy. It is refreshing anytime of year; anytime of day. It is also prestigious. Only specific grapes grown in a specific region of France can be called Champagne. With that in mind champagne is an exclusive, prestigious. Champagne is to be treasured, savored. Like so many moments in life. Special occasions, milestones, announcements. The hue is unique and requires an appreciative study.
The color shouldn't blanket our homes or wardrobes but should be an accent. The hue can range from pale cream to saturated straw but the effervescence unites each variation. The color champagne reminds me to slow down, savor, celebrate, appreciate. Moments with loved ones, with friends, with colleagues. The important things in life. Events to be remembered in film strips with blurring yellow edges or sun streaks.
---
  one: H&M Lace Trimmed Top | two: Iona Earrings | three: LUSH Cosmetics Celebrate Body Lotion | four: Need Supply Co Alabama Top | five: Ambrose Champagne Flute | six: CB2 Ombre Duvet