Celebrating the Season with Kate Spade New York
Raise your hand if you're already excited for the holidays! The Wandeleur team had the pleasure to kick off the holidays with the lovely ladies at the Oak Street Kate Spade store last Thursday to enjoy a few sweets and sips (as well as 25% off to celebrate the season in style!) Between catching up with a few of our favorite friends and readers, getting to play dress up, and shopping for everyone on our list (including ourselves!) we had an amazing time at our first event. 
Check out a few of our favorite moments below, what the co-founders wore, and a few snaps of the gorgeous Oak Street store. If you're looking to get gifted this holiday season, definitely swing by and check out Kate Spade's gorgeous pieces for everyone on your list!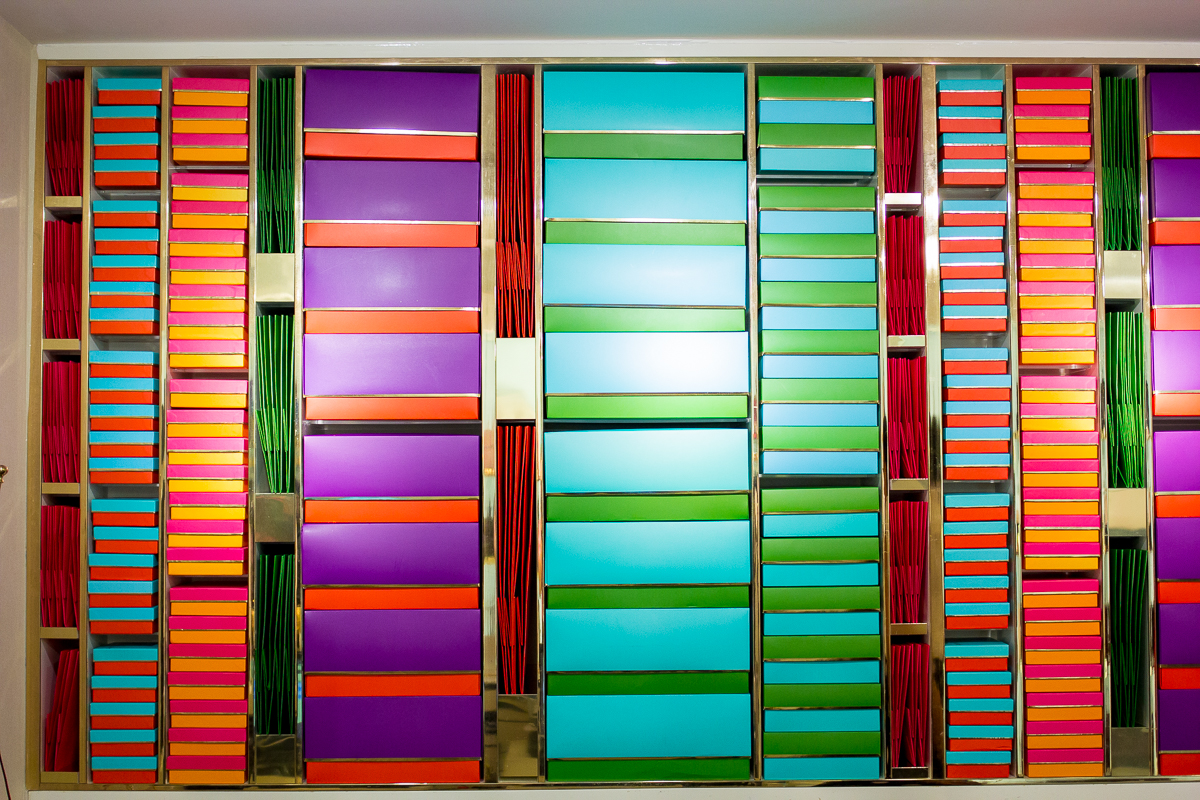 These cupcakes were absolutely to die for. And since they were mini, it basically meant you could eat 8 of them, right? 
Co-founder Emily rocked the most gorgeous sequined Kate Spade dress that's perfectly plaid for the holidays. We love how sparkly the dress is (without looking like a disco ball!) making it the perfect dress for holiday parties with friends and family. Paired with comfy, gorgeous bow loafers, Em is ready to rock the season in style.
Co-founder Blair also rocked a fun Kate Spade crop top, which matched her style to a T. This flirty, floral jacquard number is perfect for the season, but is also ideal for transitioning into spring and summer too. We'll take one in every color please!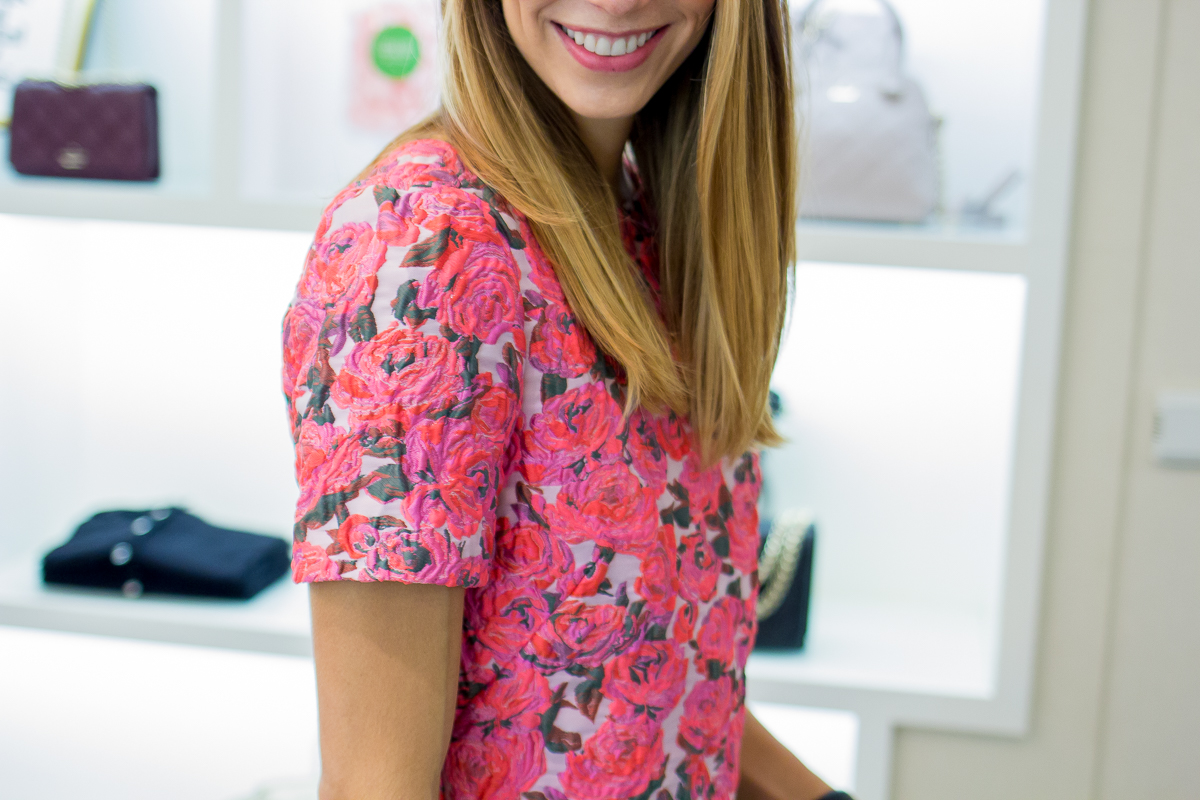 Co-founder Maya's been on an all-black kick lately, so she was immediately drawn to this Kate Spade feathered tunic, which is perfect as a holiday top or even a more dressed up day in the office! We love how the feathered accents add so much personality to the look, while still looking chic with easy leggings or dark denim.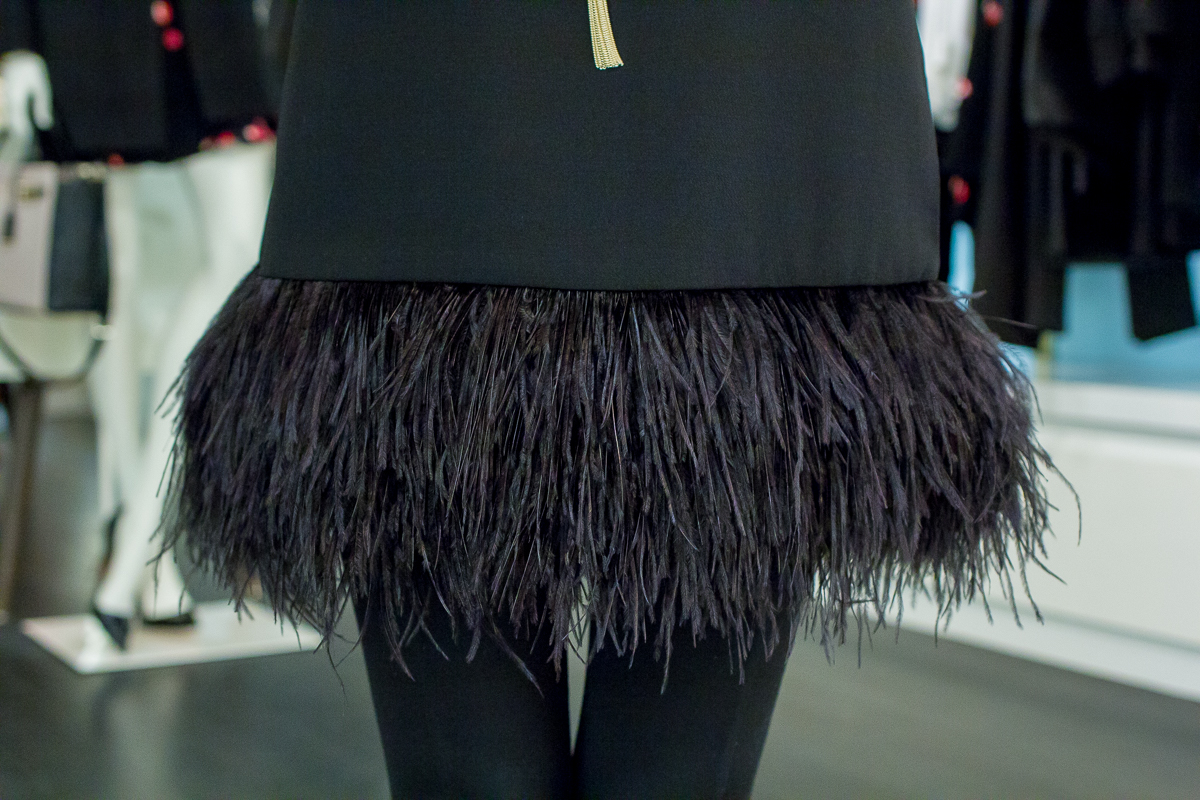 We came, we saw, we celebrated – and then we Instagrammed!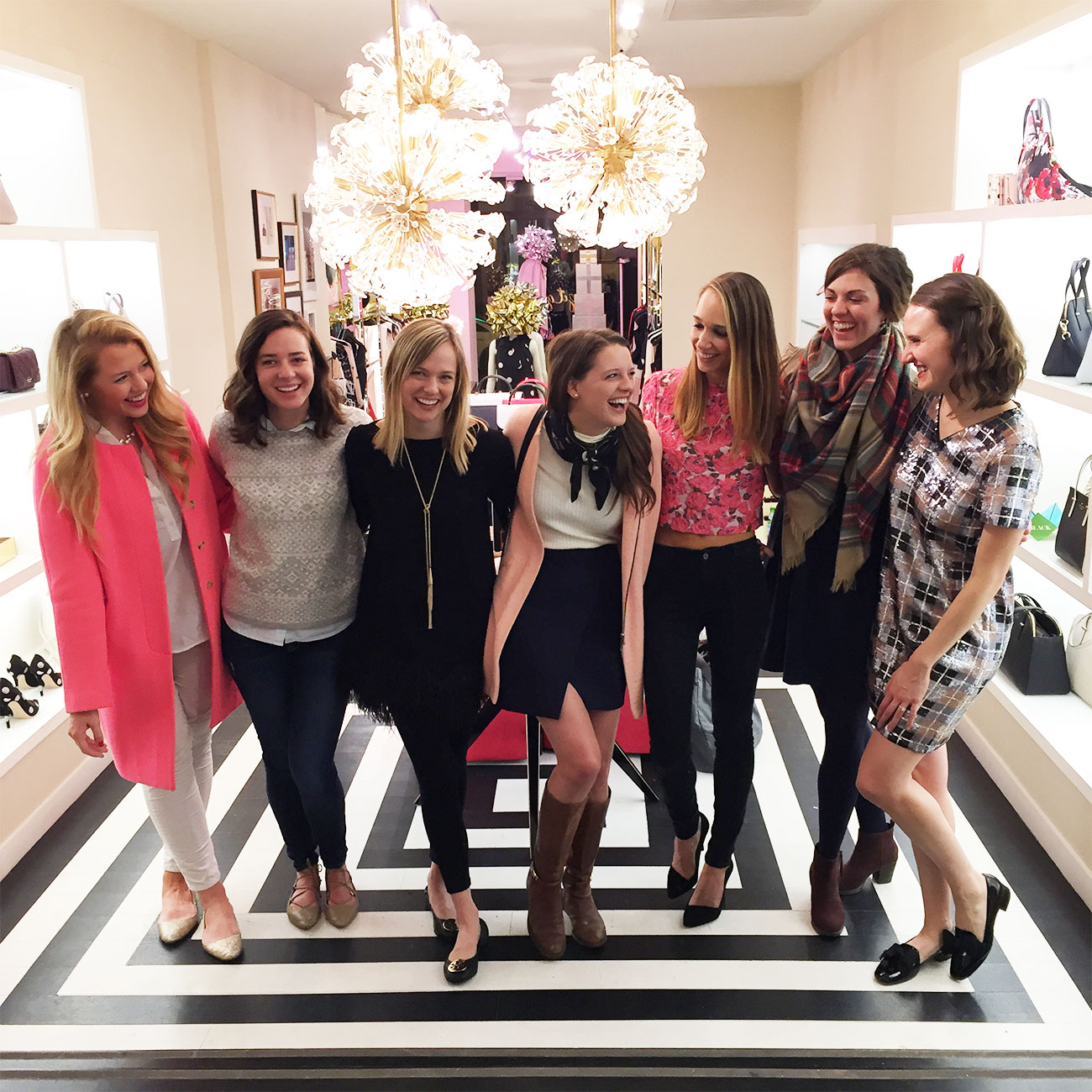 Pictured above: Bright and Beautiful, Little Black Blog, Charmingly Styled, The Golden Girl, The Fox and She, Sparkles and Sprinkles, Isn't That Charming
A big thanks to the Kate Spade ladies for such a fun event! And, a huge thanks to everyone who came. Stay tuned in the coming weeks for more fun Wandeleur events next month and in 2016!