The best California Wine Country Escape
While the days are getting shorter again, with only a few weeks left until pumpkin chai latte season, I still don't want to let the summer go. We want to hold onto the hot weekends, the lush farmer's markets, refreshing pool time and no layers (especially no layers) just for a little while longer. So we unfolded our paper map in a search of a place that preserves the summer almost all year long and dropped the finger on North California's Wine Country.
From sharpening your palate at a wine tasting to savoring some of the best restaurants, and relaxing at many spas or hitting the hike trails, Napa and Sonoma offer something for everyone and every budget. The mild 75° are perfect for a stroll around the Sonoma City Square, canoeing on the Russian River, picnicking and wine tasting in St.Helena, lounging and floating in mineral pools in Calistoga or just driving on windy roads through the vineyards that make some of the world-class wines. No matter if you are spending a day, a long weekend or your year's vacation, North California's Wine Country is is the perfect place to welcome fall and say farewell to summer.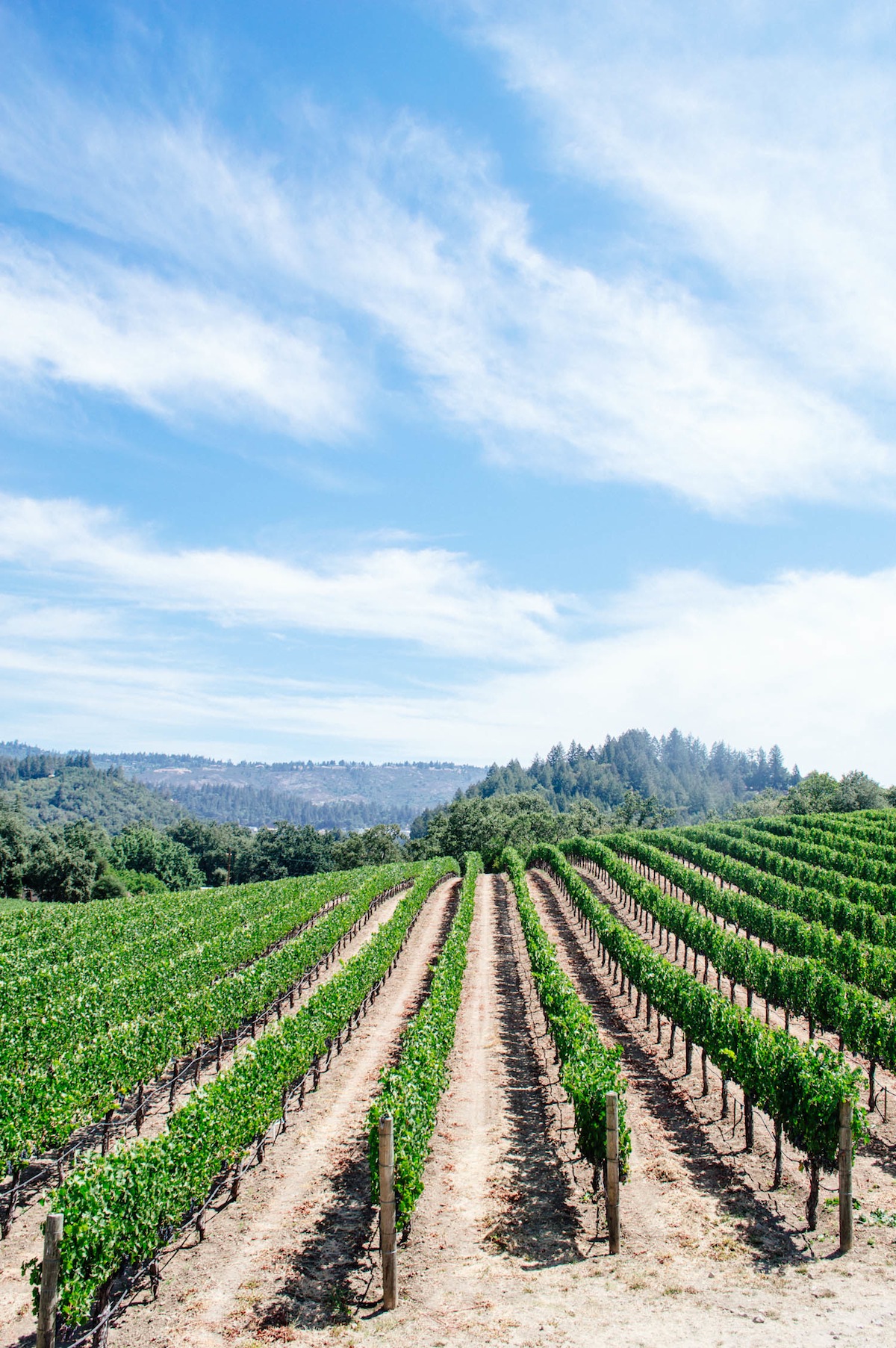 Stay At…
The accommodation situation might be a bit on the pricier side, but don't fret we have scouted few places which won't break the bank! For exploring as many places as possible pinch your camp at Andaz Napa. Located in Downtown Napa, the contemporary design with local details and super friendly service make Andaz the perfect home base. Their in-house restaurant and bar serve locally inspired dishes and juicy craft cocktails. Oh and did we mentioned the full-soak bathtub in the middle of the room? Yes, we thought that too!
The small town of Guerneville in Sonoma is a campers and RVers paradise, yet one chic hotel welcomes everyone who is in a need of a bit more comfort. Boon Hotel & Spa boasts with white modern rooms, spa treatments, cozy pool under the redwoods and three Pinterest-perfect glamping tents. 
Whereas in big cities you might only get a small room with no view on Airbnb, the wine country is full of beautiful country homes, where you can make your own breakfast, swing the day away on the porch or cool off in your own pool. Get the wanderlust going and check out our Airbnb Wine Country List.