Your Weekend Brunch Just Got Better
The weekend is upon us which means weekend brunch! One of our favorite brunch items are breakfast tacos. Whether you're dining at a restaurant or making them at home, it's pretty hard to find one that's not delicious. Today we're putting a spin on the typical breakfast taco and adding sautéed mushrooms and Spanish manchego cheese for a unique and delicious flavor profile. The best part? They're insanely easy to make!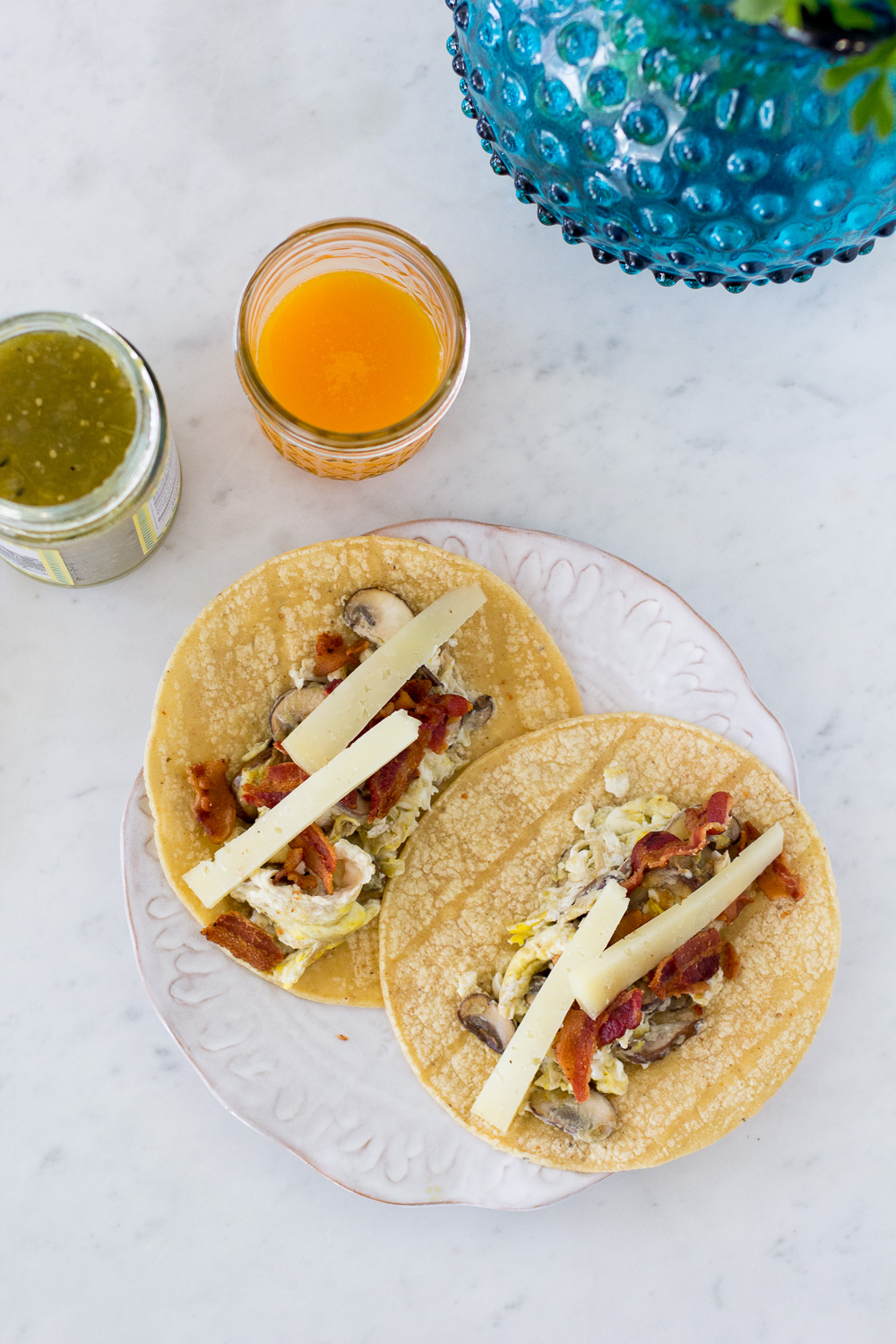 Bacon, Mushroom & Manchego Breakfast Tacos
Serves two, double it for more people!
1/2 tsp grapeseed oil
4 baby bella mushrooms, sliced
4 eggs, whisked
S & P to taste
4 corn tortillas
4 slices of bacon, cooked
Thin slices of manchego cheese
Salsa verde on the side
In a medium sauté pan, heat oil over medium heat. Once hot, add mushrooms and cook, stirring occasionally until they're soft, about 5 minutes. Lower heat to medium-low and pour in eggs. Stir often to keep eggs from sticking to the pan and season with salt and pepper. Don't overcook!
Heat tortillas in a pan or in the microwave and stuff with egg and mushrooms mixture and top with a slice of bacon, manchego cheese and serve with a side of salsa verde.